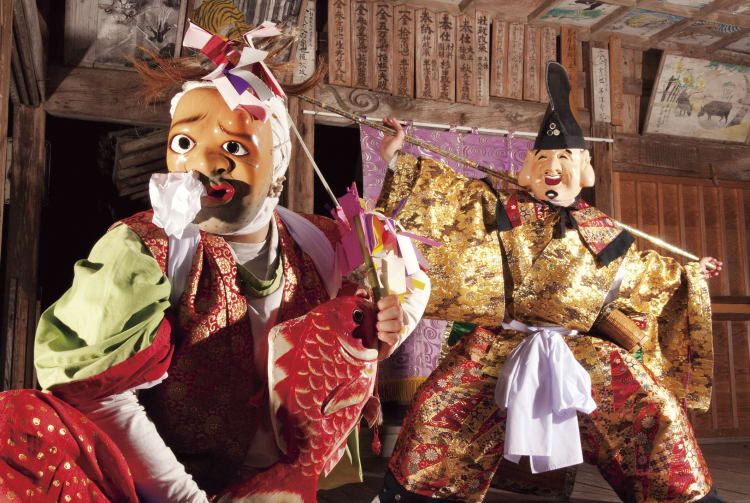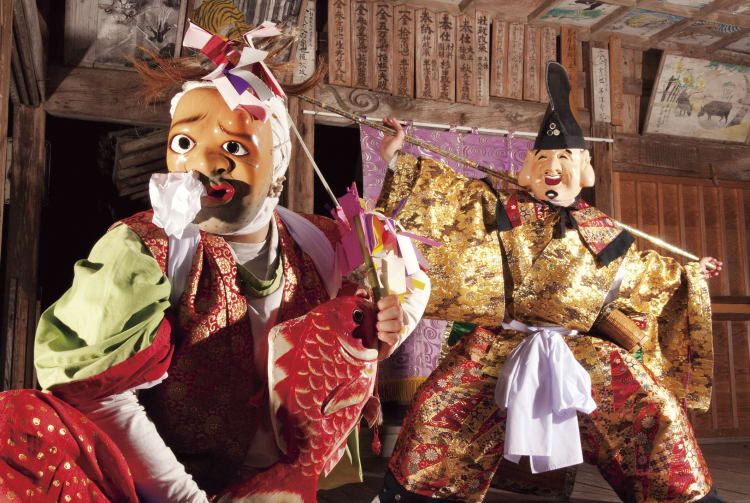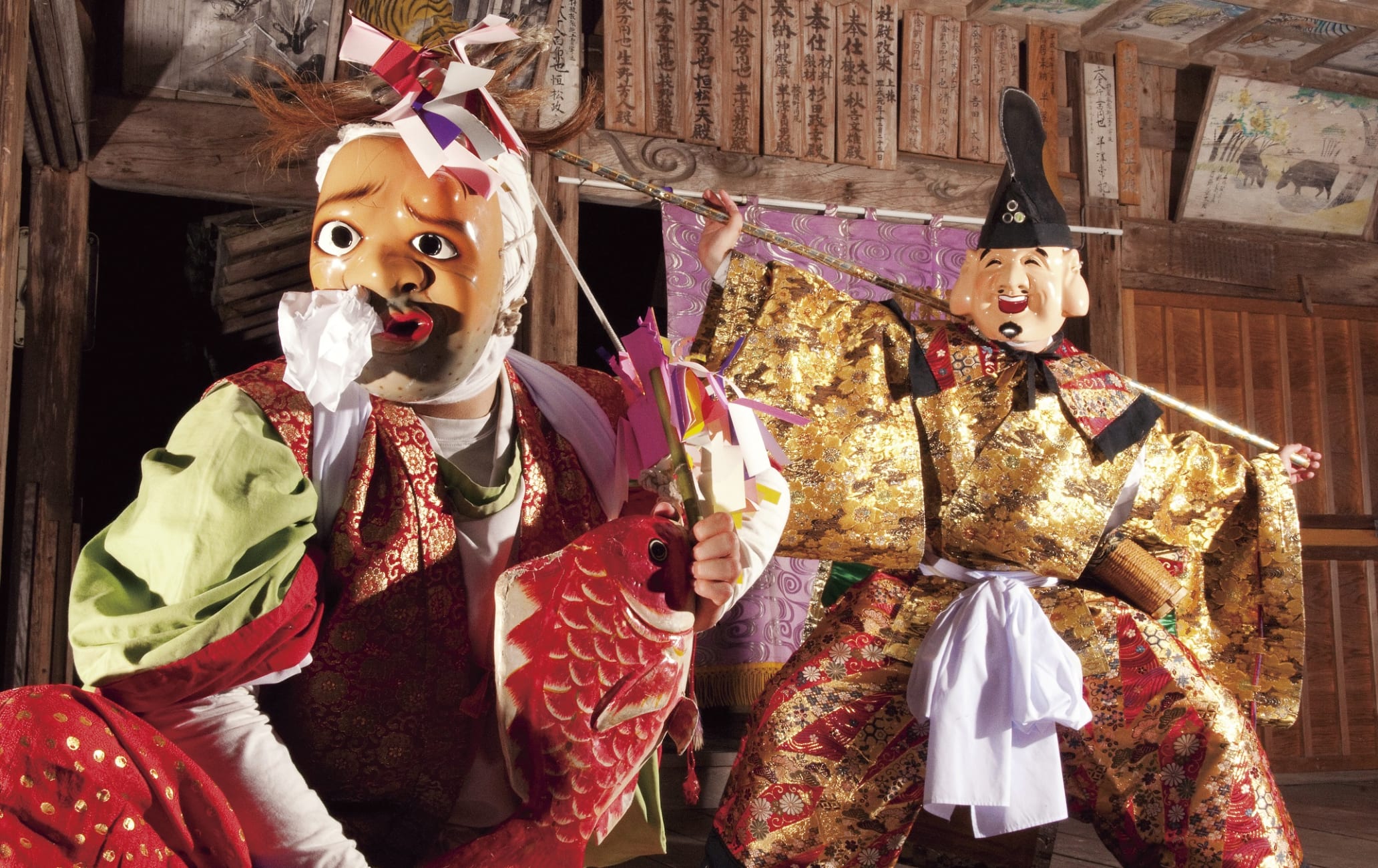 Demons, maidens, and a traditional local dance with lively music to give thanks to the gods
The Shonai Kagura is a traditional dance performed regularly in the town of Shonai, Oita


. The yearly Shonai Festival began in 1990 and is held on November 3.
Don't Miss
The sound of whistles and drums played in fast, lively rhythm by 12 groups
Sacred dances called Fukayama-ryu kagura and Inuyama-ryu kagura, performed by one of two kagura schools, Shonai and Asono
Experiencing the local culture with people taking part in the festival
How to Get There
You can get to the festival by train and then a short taxi ride.
The festival is held at Kagura-den, about five minutes by taxi from Onoya Station. Onoya Station is accessible on the JR Kyudai main line from Oita


, Yufuin


, and other major cities. Demons, maidens, flutes, and drums
This festive dance has been practiced for more than 200 years. It is thought to have begun in 1778 as an offering from the local shrine priests to the gods. There are many performances by the 12 kagura groups, and schoolchildren also participate.
Kagura is a dance that tells stories. There are many different kinds of kagura throughout Japan, with Shonai Kagura being one of its most famous. Festivals & Events
Shonai Kagura
Yufu-shi,
Oita-ken Nature
Lake Kinrin
Yufu-shi,
Oita-ken Nature
Mt. Yufu
Yufu-shi,
Oita-ken Relaxation
Yufuin Onsen
Yufu-shi,
Oita-ken Relaxation
Sansou Murata
Yufu-shi,
Oita-ken Attraction
Beacon Plaza
Beppu-shi,
Oita-ken