Hateruma Observation Tower
波照間島星空観測タワー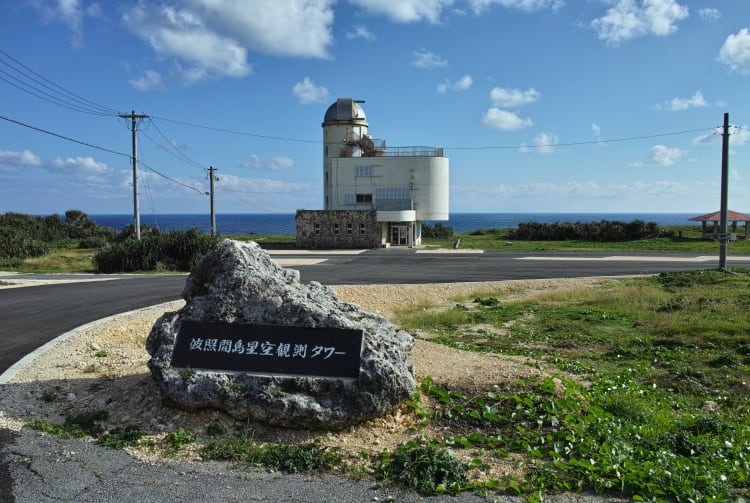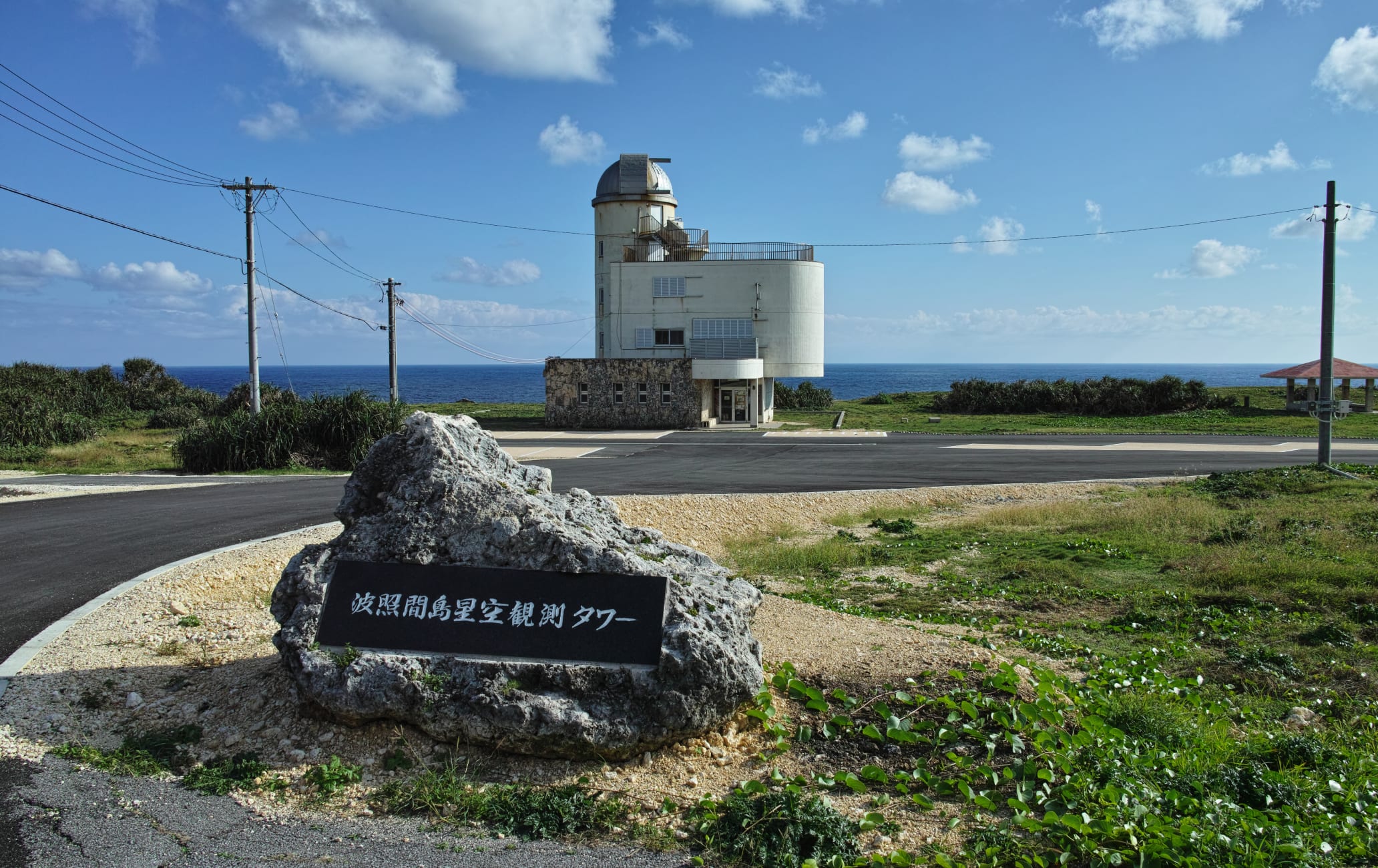 See splendor in the heavens from Hateruma Observation Tower
Plan an overnight stay on Hateruma Island and pay a nighttime visit to the observatory on the southeast corner of the island. See the night sky as you have never experienced it before.
How to Get There
Hateruma Island is accessible by flight or ferry.
The ferry from Ishigaki


to Hateruma Island runs three times a day and takes about an hour.
There is also one flight a day from Ishigaki that takes about 30 minutes.
There is no public transportation on Hateruma Island. If you are staying overnight, most inns provide a shuttle service. Alternatively, you can rent a car, scooter or bicycle. Stunning views of the galaxy
When the sun sets, there is just one place to head on Hateruma Island, the Starry Sky Observatory Tower. As the southernmost point of Japan, the clear skies and a complete absence of light pollution here make this the perfect place to capture the beauty of the night sky. The dome has a 20 mm refracting telescope installed, and the Southern Cross is visible from Hateruma Island from late April through mid-June.
The observatory is open every day except Mondays. There are no night ferries back to Ishigaki


, so plan an overnight stay on Hateruma and enjoy the night sky in all its splendor.
Near Hateruma Observation Tower Nature
Hateruma Observation Tower
Yaeyama-gun,
Okinawa-ken Nature
Hateruma Island (Haterumajima)
Yaeyama-gun,
Okinawa-ken Nature
Iriomote Island (Iriomotejima)
Yaeyama-gun,
Okinawa-ken Nature
Kuroshima Island
Yaeyama-gun,
Okinawa-ken Attraction
Water Buffalo Cart Rides (Yubu Island)
Yubu Island,
Okinawa-ken Nature
Pinaisara Falls
Iriomote Island,
Okinawa-ken