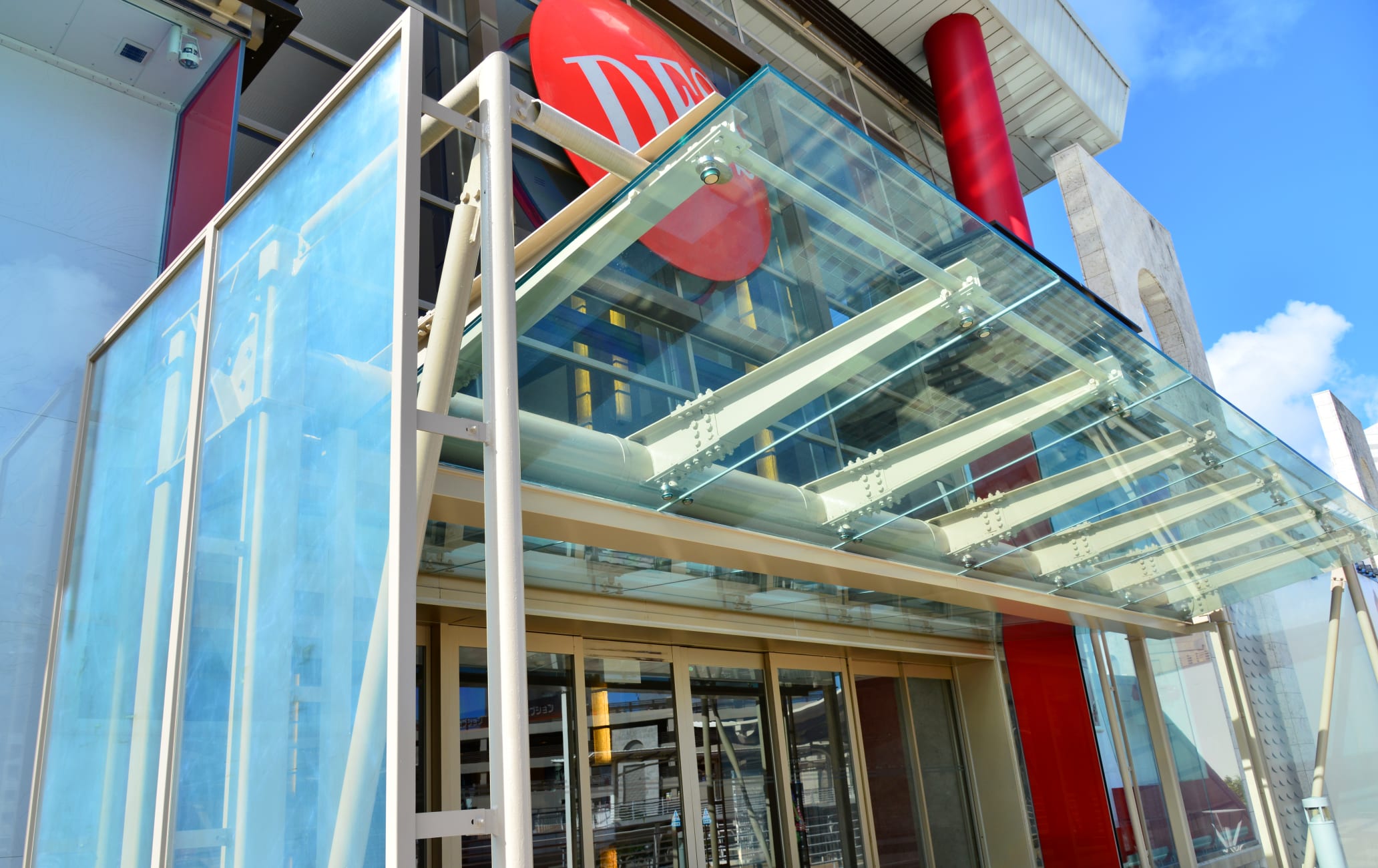 Enjoy shopping at duty-free prices at this large shopping complex
DFS Galleria Okinawa is a shopping mall with striking and impressive architectural design. Just a 20-minute monorail ride from Naha Airport, it's the only duty-free shopping mall in Japan. Don't Miss
Savings of up to 30% on top brands
A wide range of Okinawan delicacies, arts and crafts How to get there
DFS Galleria Okinawa is easily accessible from Naha Airport.
Ride the Okinawa Monorail to Omoromachi Station—about 20 minutes from Naha Airport—and leave through exit 2.
Take the "brand" tour
When you enter DFS Galleria Okinawa, you will find a selection of local delicacies on the first floor, from black sugar to awamori, Okinawa's native rice-based alcoholic beverage. You can even sample sake-flavored Kit Kats, which make an excellent souvenir.
The range of top brands on the second floor is vast, from Anna Klein to Yves Saint Laurent; Alfred Dunhill to Johnny Walker. With departments dedicated to fashion and accessories, watches and jewelry, beauty and fragrances, and wines and spirits, it's easy to find a perfect gift for anyone.
Plan your shopping spree in advance
You have to register your contact details and flight information before you start shopping. After you pay for your goods, you are given a receipt, which you show at the pick-up point, after the baggage check-in at the airport. It takes time for your goods to be transported to the airport, so there is a two-hour cut-off point for domestic flights, and a three-hour cut-off point for international flights. Shopping
T Galleria
Naha-shi,
Okinawa-ken Shopping
Kokusai-Dori Street
Naha-shi,
Okinawa-ken History
Shuri Castle
Naha-shi,
Okinawa-ken Culture
Mihama American Village
Nakagami-gun,
Okinawa-ken History
Nakagusuku Castle
Nakagami-gun,
Okinawa-ken History
Himeyuri Memorial Tower
Itoman-shi,
Okinawa-ken