Oita Marine Palace Aquarium
大分マリーンパレス水族館うみたまご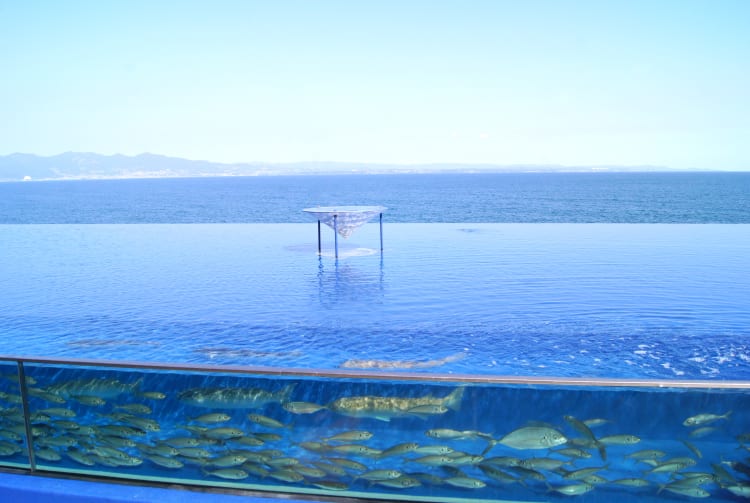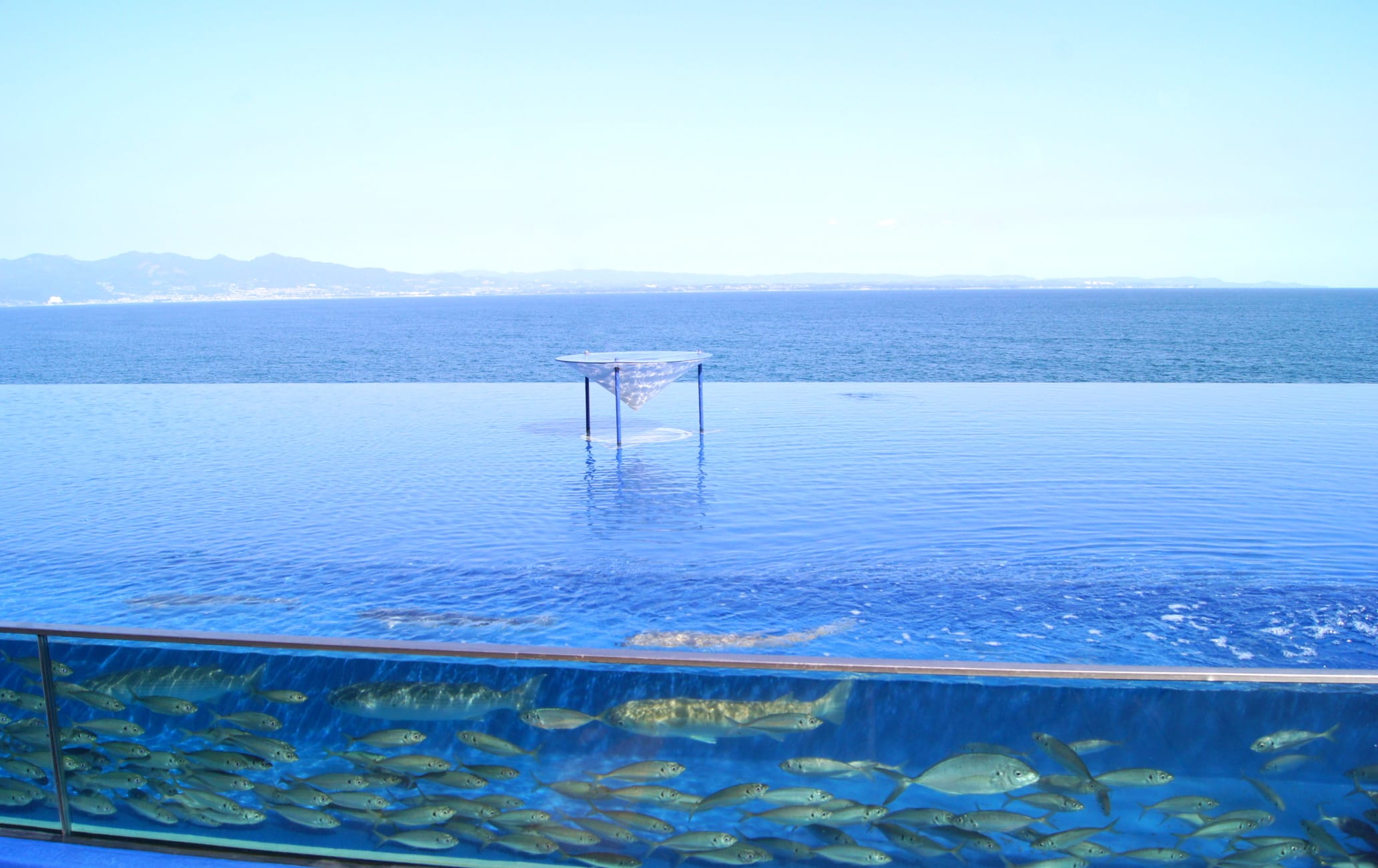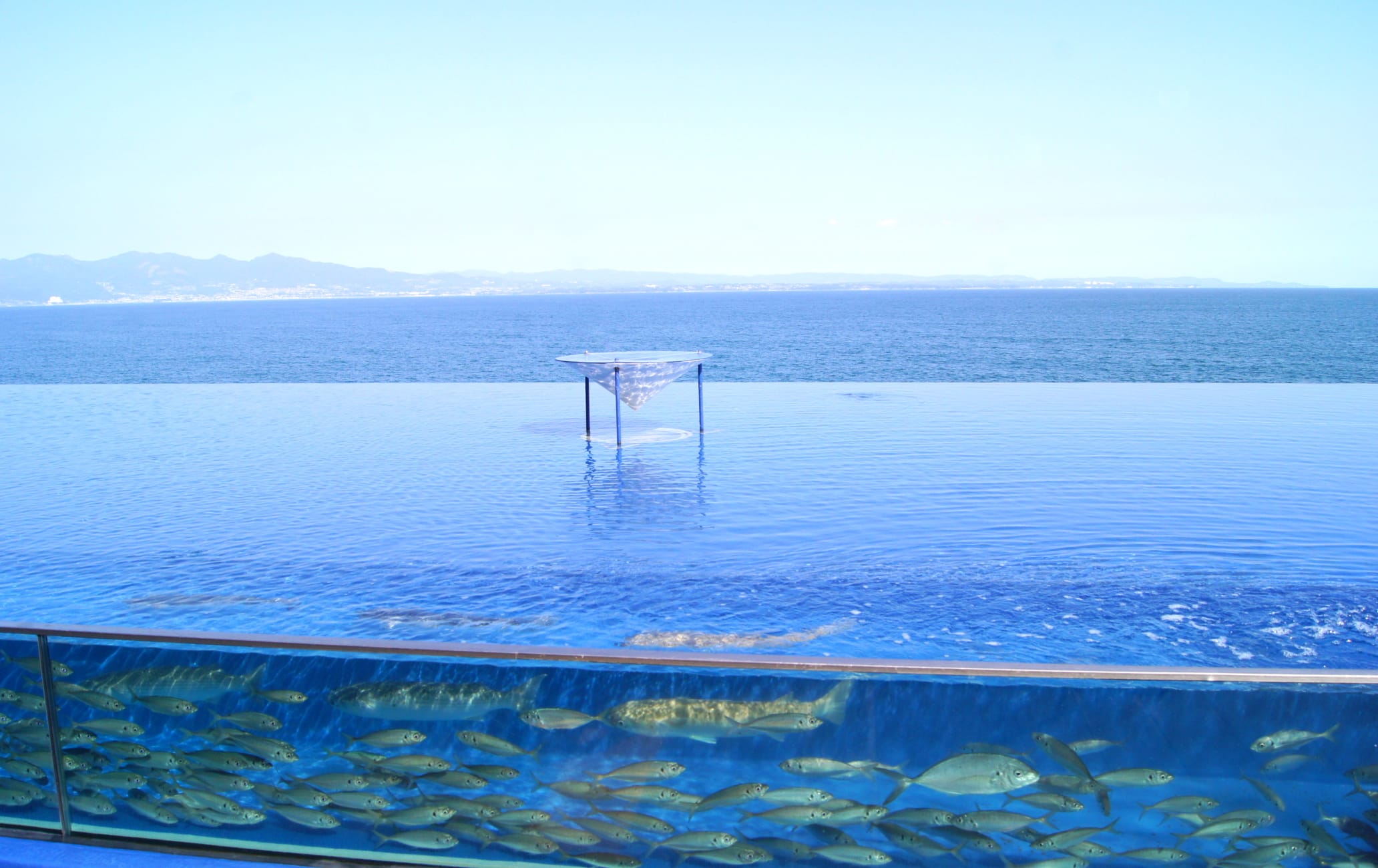 Interact with dolphins, walruses and other sea creatures at an immersive aquarium by the sea
Oita Marine Palace Aquarium Umitamago is a vast aquarium whose biggest attraction is one of the biggest water tanks you've ever seen. A walk around its huge tanks puts you right under the sea with all of the fish and other sea animals living here. It's a popular spot for families, couples and visitors of all ages.
Don't Miss
The massive 1,250-ton water tank with its freely swimming fish and sea life
Shows featuring walruses, sea otters, dolphins, and more
The touch pools where you can make contact with sea life
How to Get There
The aquarium is located close to Oita Station, making it a smooth bus ride.
Oita Station is served by the Kyudai, Hohi and Nippo Main lines, offering access to much of Kyushu. From Oita Station, take the Oita Kotsu route bus bound for Beppu and get off at Umitamago.
A massive aquarium on Beppu Bay
The modern architecture of Oita Marine Palace Aquarium Umitamago feels like an extension of Beppu Bay. The aquarium features several tanks, the biggest of which holds 1,250 tons of water. A visit to the aquarium is an immersive underwater experience.
Sea animal shows at Oita Marine Palace Aquarium Umitamago
Oita Marine Palace Aquarium Umitamago offers a variety of aquatic performances where you can see the animals up close. One of the most popular shows is the dolphin show. The entertaining walrus show is also a major attraction.
Even the fish here are performers. Parrotfish and porcupine fish do acrobatics, electric eels zap things, archerfish shoot water at targets and more. Touring the tanks
The giant circular tank contains the 90 kinds of fish living in the nearby Bungo Channel. The experienced staff is on hand to provide commentary on each species. The tanks have everything from starfish and sea cucumbers to rare parrot and porcupine fish and massive mantas. As you walk around exploring the depths of the sea, soft music and lighting create a unique and otherworldly experience.
Do more than watch
This aquarium is big on interaction—you can get in the tanks and touch everything from smaller animals to walruses. The popular dolphin touch pool is designed as an artificial seashore with soft white sand where you can interact and play with these intelligent beings.
Deep-sea adventures for all ages
Oita Marine Palace Aquarium Umitamago is a great place to learn about the depths of the sea. If you also want to learn about the ins and outs of running an aquarium, it offers a behind-the-scenes "backyard tour." The tour gives you a glimpse of parts of the aquarium that are usually inaccessible to the public.
For the little ones
There is a play area filled with replicas of life-sized sea life, from walruses to penguins. Kids can pet rabbits, giant tortoises, and fish from Beppu Bay at the touch pool and petting area. When it's time to refresh and refuel, the aquarium's restaurant offers a delicious menu of sea-themed dishes, snacks and drinks.
The river zone
The first display room you'll come across is called the River Zone, an immersive environment that mimics a river ecosystem. Every inhabitant of the tanks in the zone and the water flowing through them come from rivers in the Oita area.
For souvenir hunters
There are two souvenir shops, one on the first floor and one on the second, selling original goods from Oita Marine Place Aquarium Umitamago as well as plush toys, T-shirts, sweets, biscuits and other cute items.
Near Oita Marine Palace Aquarium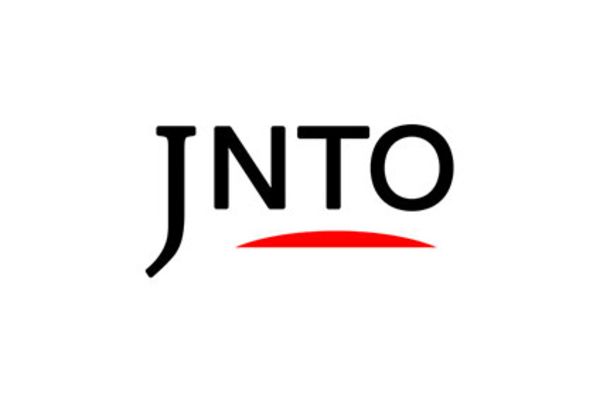 Attraction
Oita Marine Palace Aquarium
Oita-shi,
Oita-ken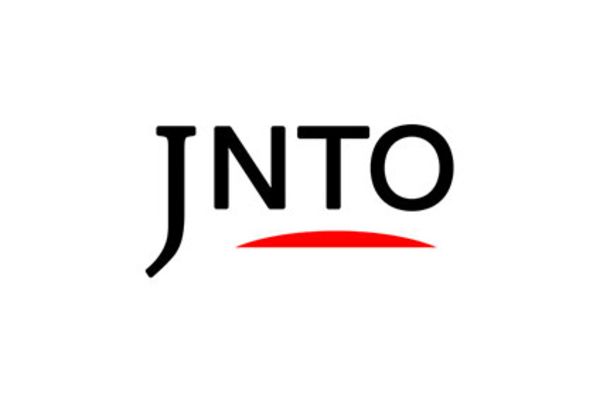 Attraction
Takasakiyama Monkey Park
Oita-shi,
Oita-ken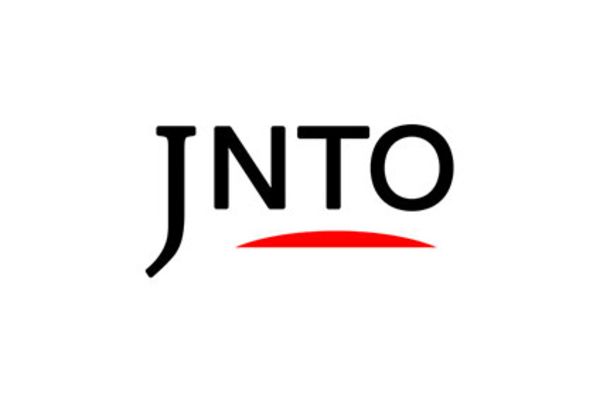 Relaxation
Takegawara Onsen
Beppu-shi,
Oita-ken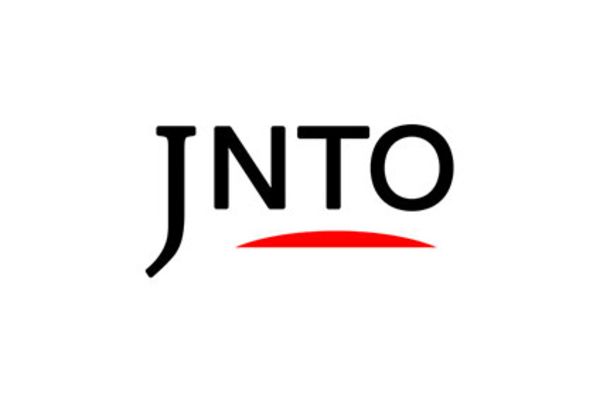 Festivals & Events
Beppu Christmas Hanabi Fantasia
Beppu-shi,
Oita-ken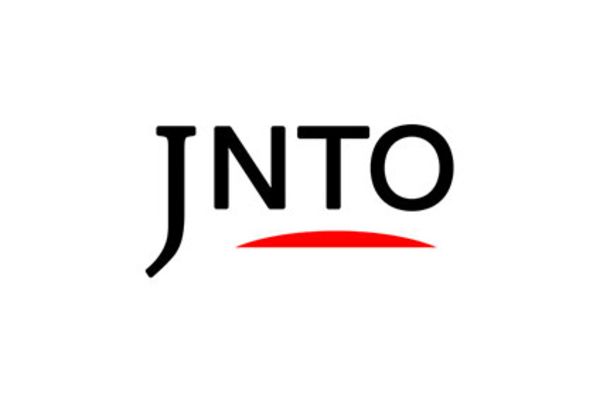 Relaxation
Beppu Onsen
Beppu-shi,
Oita-ken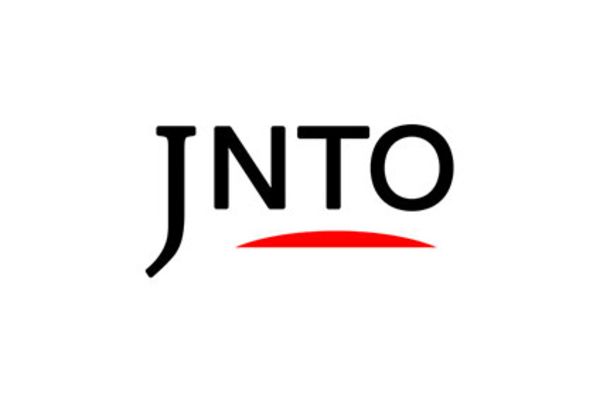 Other
Beppu Station
Oita-shi,
Oita-ken
The information on this page may be subject to change due to COVID-19.