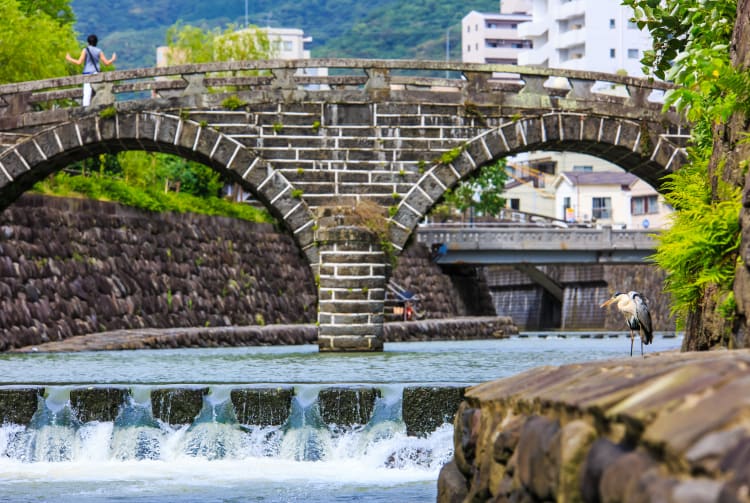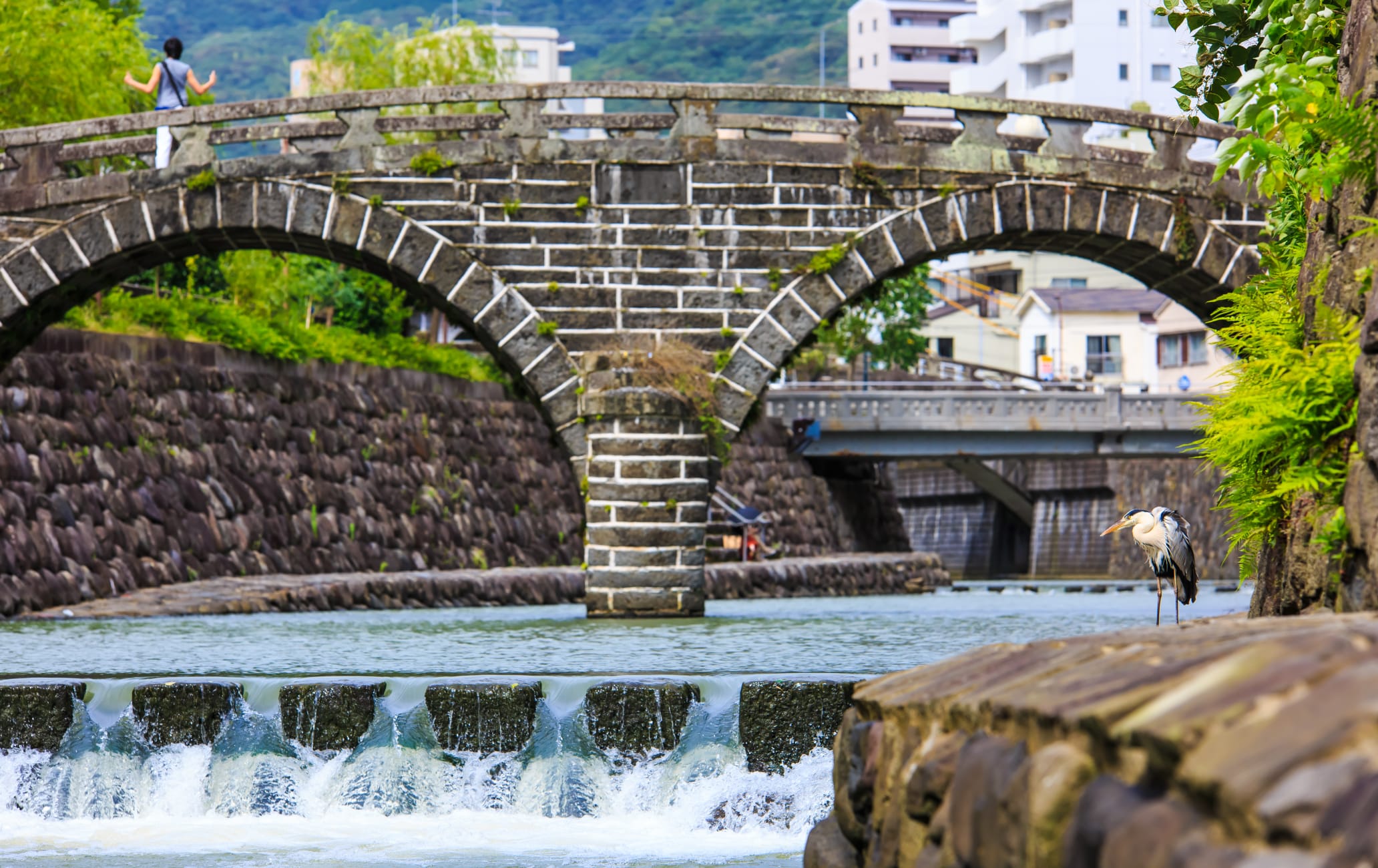 An all-seeing bridge that spans a host of riverside pleasures
Said to be the oldest stone arch bridge in Japan, Meganebashi spans the Nakashima River and is one of Nagasaki's most photogenic tourist attractions. The name means "Spectacles Bridge," because the reflection of the arches in the water looks like a pair of eyeglasses. Although floodwaters severely damaged the bridge in a 1982 disaster, it was rebuilt using the same stones.
The riverside area around Meganebashi is lined with places to eat and shop on both banks, and is perfect for a half-day jaunt.
Don't Miss
Dining and people watching at one of the riverside cafes
The hidden heart stones, said to bring good luck in love
How to Get There
Meganebashi is just a short walk from the Nigiwaibashi tram stop on the Ishibashi (green) streetcar line.
Quick Facts
The bridge was built by a monk named Mokusu in 1634
The structure was the inspiration for the Double Bridge of the Imperial Palace in Tokyo Perfect for ambling
The first ever Chinese-style stone bridge constructed in Japan, Meganebashi was built in 1634 by a Chinese monk named Mokusu, who later became the resident priest of nearby Kofukuji Temple. A stroll around Meganebashi and its sister bridges along the tree-lined Nakashima River will have you musing about the old world. Koi and turtles make occasional appearances beneath the bridges, adding to the ambiance.
Make a riverside pit stop
Along the banks of the Megane River you'll find many souvenir shops, old merchant buildings, small restaurants and quaint cafes. Of particular note are the many shops and cafes specializing in castella, a buttery Portuguese-inspired pound cake and popular treat from the Nagasaki region


. The secret language of love
While you're on the bridge, keep an eye out for heart-shaped stones in the river walls. Hidden all around the city, the stones are said to bring good luck, happiness and eternal love for those lucky enough to find them. Everything is illuminated
Meganebashi and her sister bridges are lit up by the soft glow of lights at night, giving them a romantic and nostalgic feel. However, they are never so beautifully lit as during the Nagasaki Lantern Festival. With cranes, koi and lotus lanterns lighting a path to the bridge, the event is sure to delight anyone lucky enough to be in the area at the time.
* The information on this page may be subject to change due to COVID-19.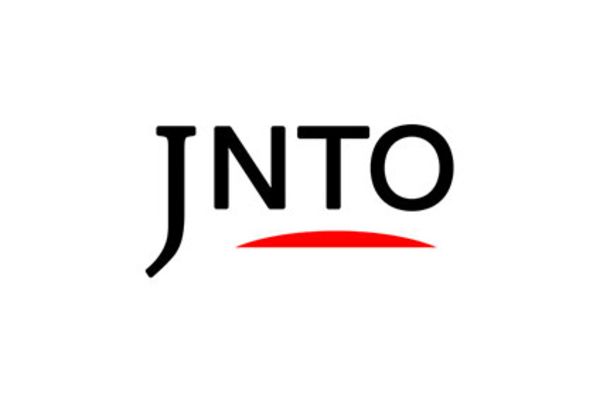 Attraction
Meganebashi Bridge
Nagasaki-shi,
Nagasaki-ken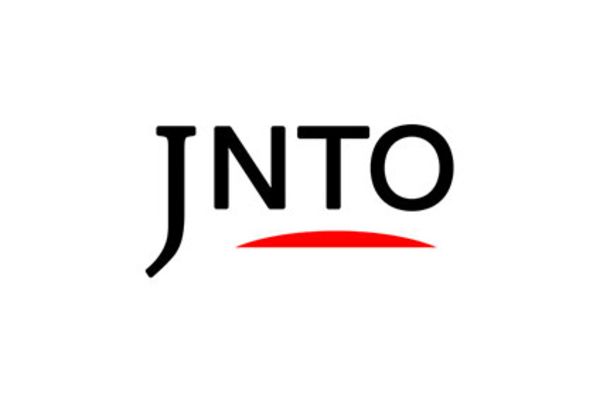 History
Nagasaki Museum Of History And Culture
Nagasaki-shi,
Nagasaki-ken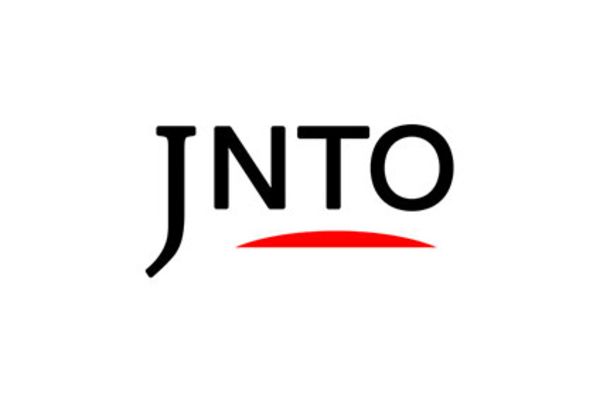 History
Sofukuji Temple
Nagasaki-shi,
Nagasaki-ken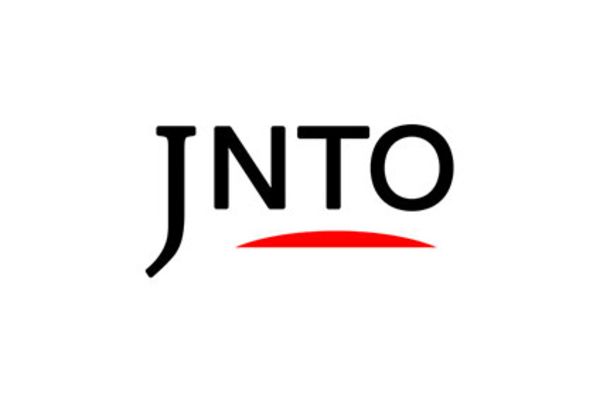 Nature
Kazagashira Park
Nagasaki-shi,
Nagasaki-ken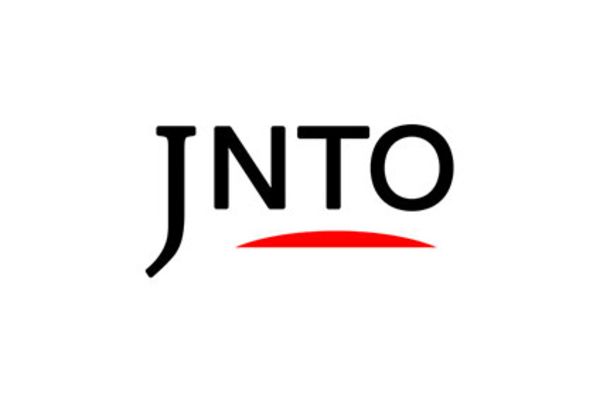 History
Kameyama Shachu Memorial Museum
Nagasaki-shi,
Nagasaki-ken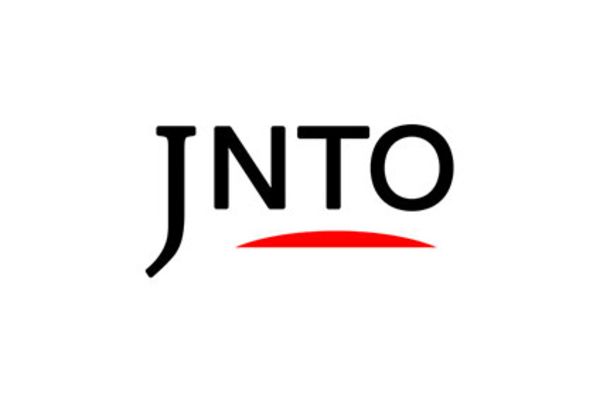 History
Suwa-Jinja Shrine
Nagasaki-shi,
Nagasaki-ken