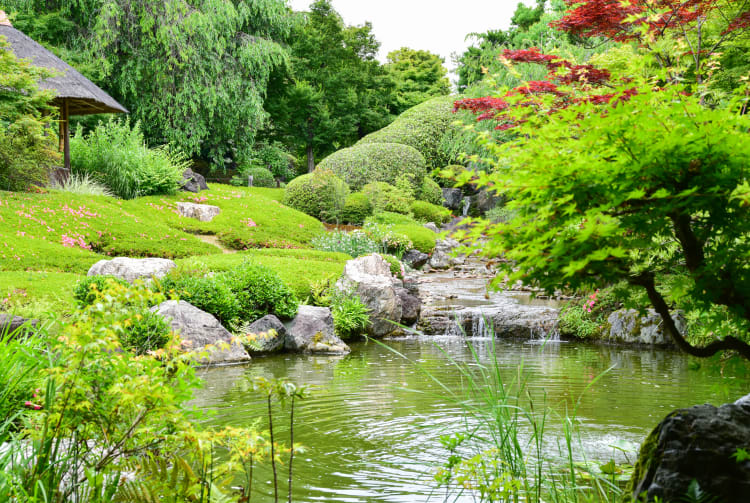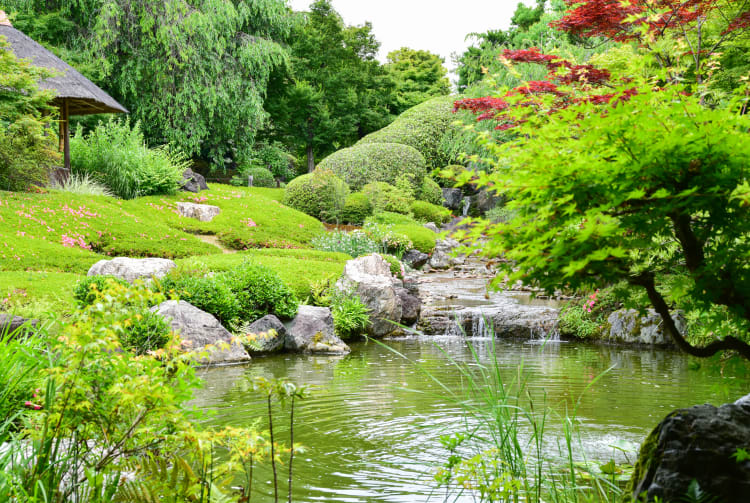 Zen solitude, lodging, and meditation in the center of Kyoto
Myoshinji Temple contains 46 sub-temples spread across a vast area interconnected by stone paths. It was the site of an imperial villa until the emperor had it converted into a Zen temple in 1337.
How to Get There
For Myoshinji's north gate, take the Keifuku Dentetsu Kitano Line from Katabiranotsuji or Hakubaicho stations to Myoshinji Station.
For the south gate, take the local train on the JR Sagano Line to Hanazono Station. The temple is a five-minute walk to the northeast.
Quick Facts
Known in Japanese as the "Temple of the Enlightened Mind"
Temple lodging and morning meditation sessions are available
The Taizoin, Keishunin and Daishinin sub-temples are open all year
Important Cultural Properties
Most of the original buildings were destroyed in the Onin War of 1467 to 1477, with the buildings we see today dating from the late 15th to 17th centuries. The Sanmon gate and Butsuden Hall have been designated Important Cultural Properties and are off limits to visitors.
You can, however, enter Hatto Hall as part of a guided tour. The ceiling of this great hall features the painting of a dragon whose gaze falls upon you regardless of where you stand in the hall.
Japanese rock garden
Taizoin, one of several sub-temples, is said to have been built in the 1400s and features a dynamic combination of garden stones, which combine to create a spectacular rock garden that resembles a landscape painting. Features of the rock garden include a dry waterfall, an island shaped like a turtle, and a stone bridge.
The adjacent pond garden was created in the 1960s and is considered to be one of Japan's most beautiful gardens from the Showa era.
Garden teahouse
Keishunin sub-temple, founded in 1558, has two different types of gardens of varied size and character. You can enjoy a view of the gardens from the teahouse attached to the temple.
Peony garden
Daishinin is the smallest of the four sub-temples, with what is called the Peony Garden. The garden contains a pretty flowerbed at the center, surrounded by cut stones. History
Myoshinji Temple
Kyoto-shi,
Kyoto-fu History
Ninnaji Temple
Kyoto-shi,
Kyoto-fu History
Ryoanji Temple Rock Garden
Kyoto-shi,
Kyoto-fu History
Kinugasa & Omuro
Kyoto-shi,
Kyoto-fu Attraction
Toei Kyoto Studio Park
Kyoto-shi,
Kyoto-fu History
Koryuji Temple
Kyoto-shi,
Kyoto-fu