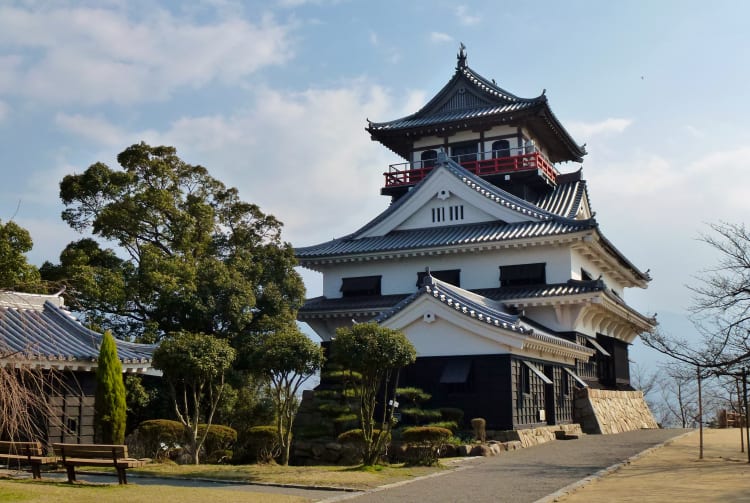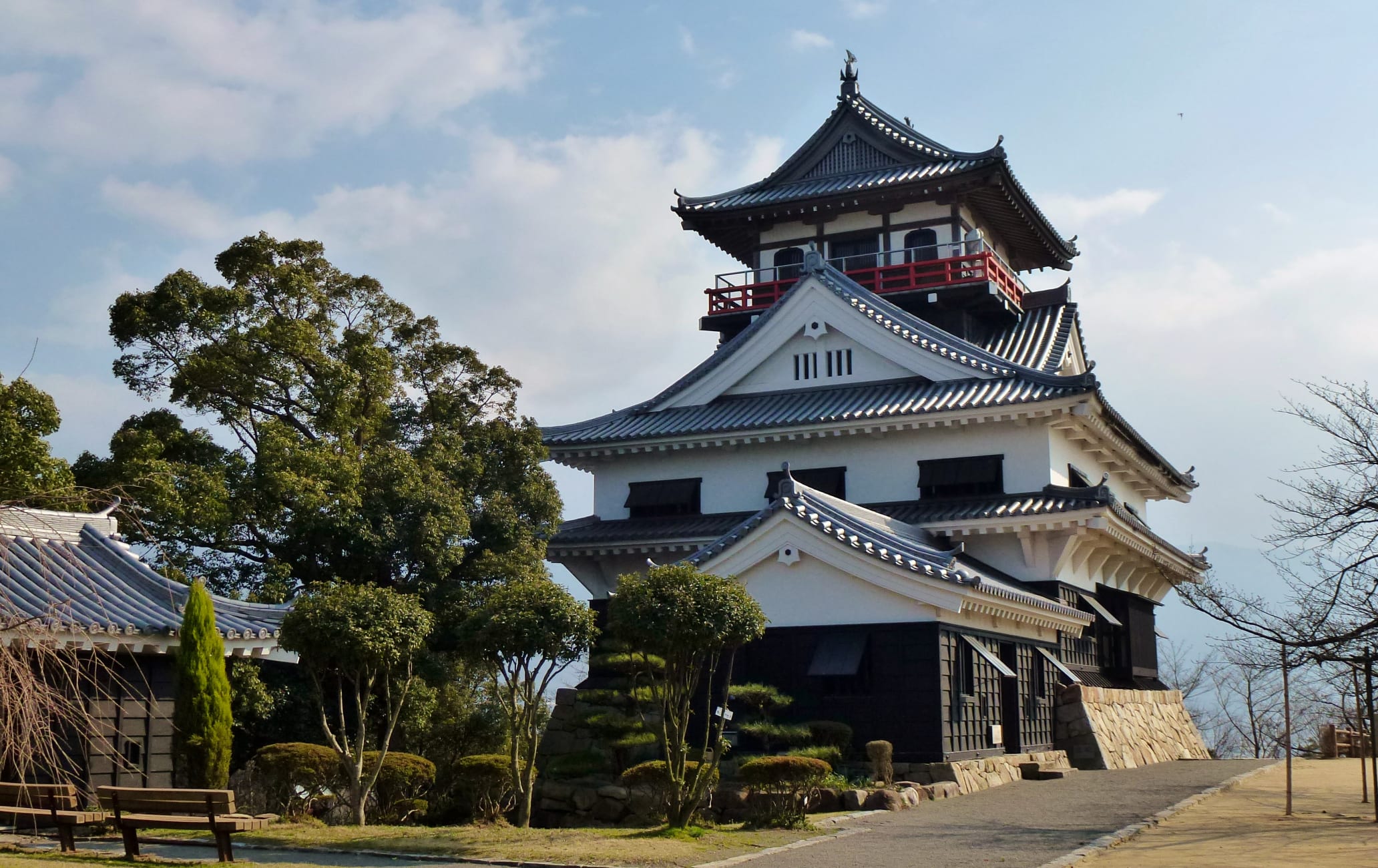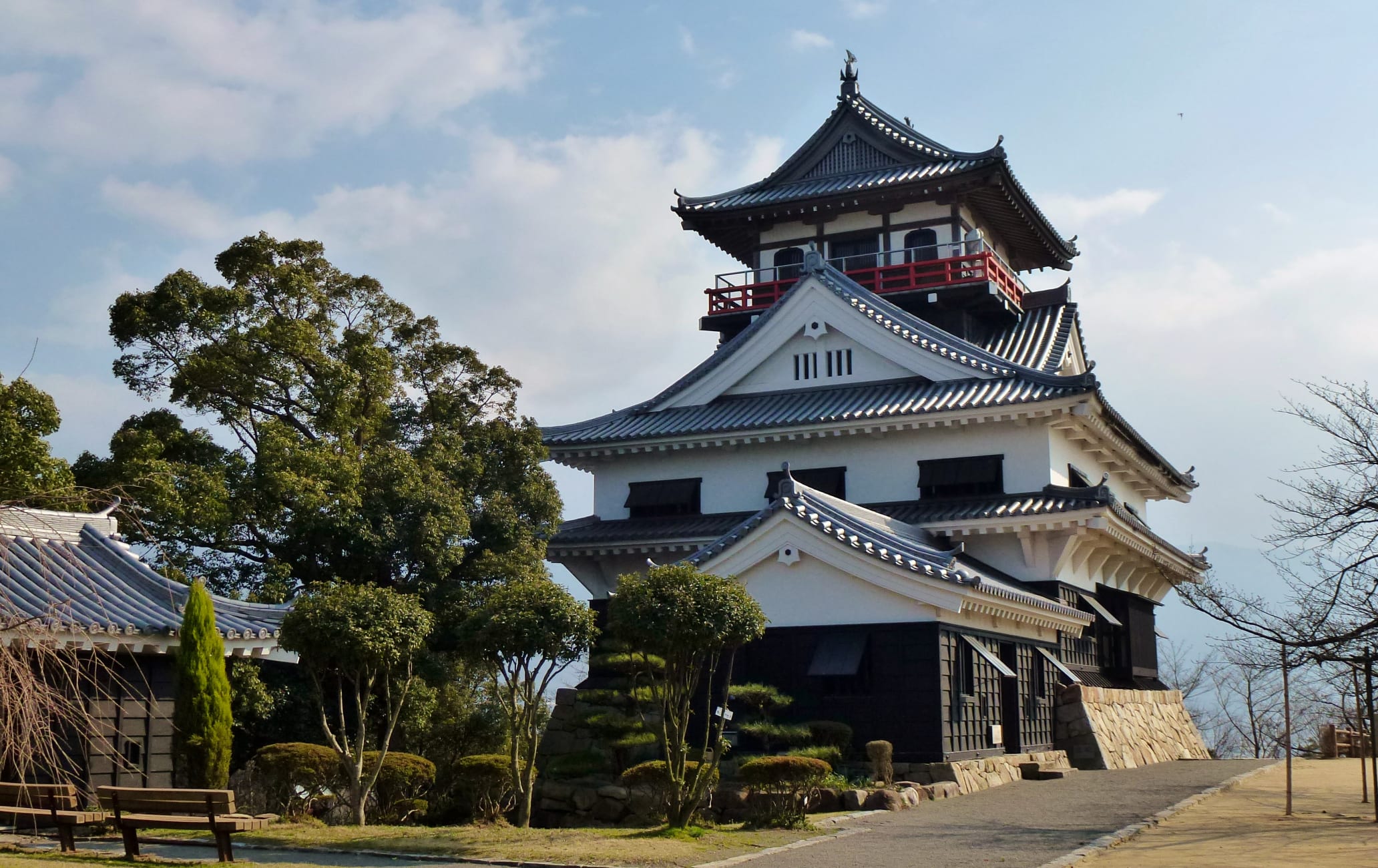 An oceanside castle with a turbulent past
Although this castle is a replica, its rich, fascinating history and seaside location set it apart.
Quick Facts
Prior to the castle, a Buddhist temple occupied the same location
The original castle was built in 1337, but only its stone walls remain
Due to its location, the castle was frequently attacked
How to Get There
You can get to the castle by train and then on foot, or by private car.
Take the JR Shiokaze Limited Express train from Matsuyama Station to Kawanoe Station, which takes around one hour and 30 minutes. The castle is a 15-minute walk from there. If you have a car, there are opportunities to visit stunning areas of natural beauty while you're here. An ill-fated castle
The area was a strategically important point for transportation linking Iyo, Sanuki, Dosa, and Awa provinces, so struggles between warlords during the Warring States period were frequent. At the end of the 16th century, the lord of the castle was murdered and his daughter threw herself off a cliff to prevent the same fate.
The castle is home to exhibits on the history of the castle and area. It offers fantastic sea views, and if you're blessed with a clear day, you'll see islands in the Seto Inland Sea from the fourth floor. Thrills and scares
You can visit Kawanoe Castle as part of a day trip from Matsuyama. You could even make a quick stop here on your way from Matsuyama


to Imabari


.
Head to Tokushima's nearby valleys for abundant nature and whitewater rafting. For a slower pace, board a sightseeing boat from Oboke Valley to Koboke Valley to see the blue waters and unusual rock formations. Also in the area is the Village of Scarecrows; trek here to see the unusual, inanimate inhabitants. * The information on this page may be subject to change due to COVID-19.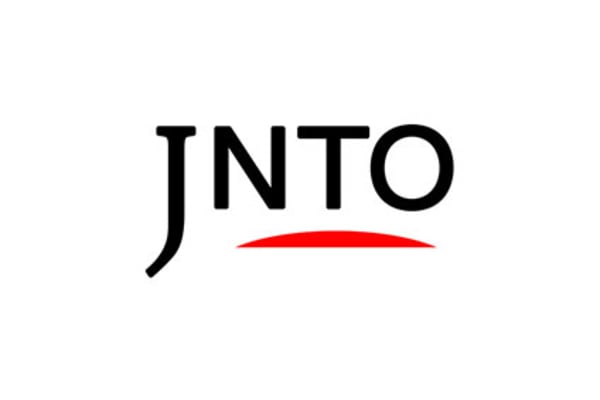 History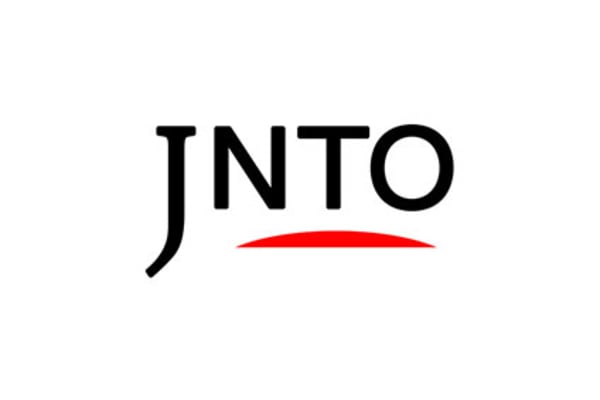 Nature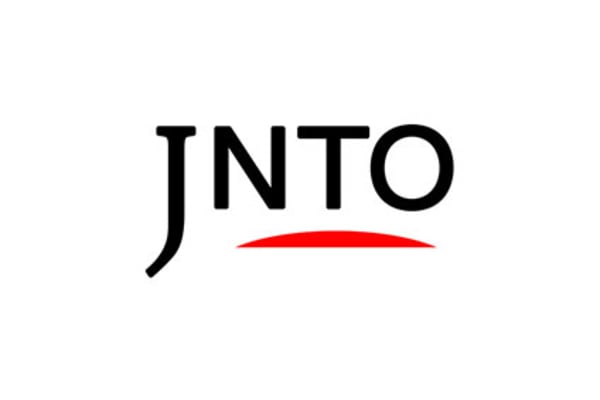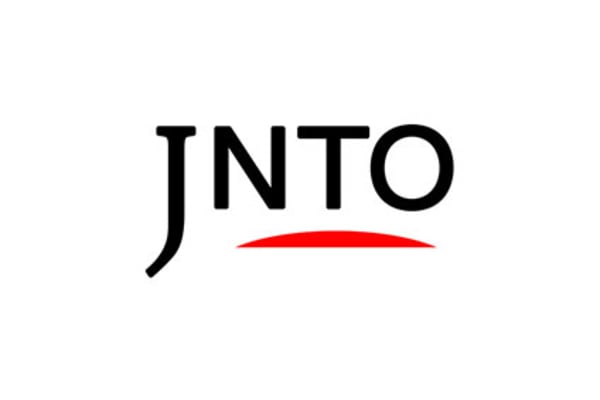 Action & Adventure
4. Oboke Gorge River Cruises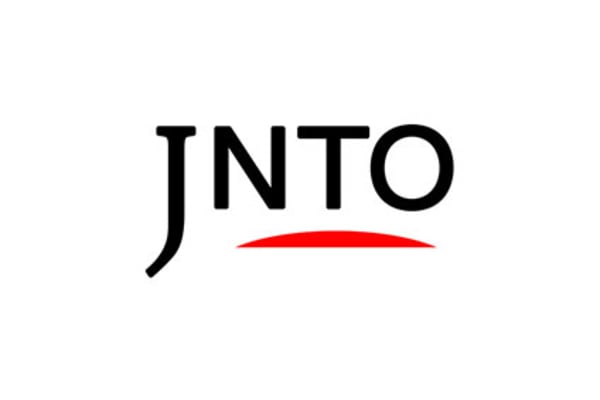 Nature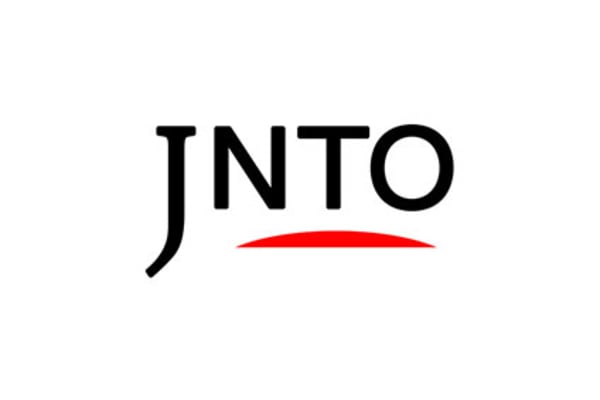 Action & Adventure