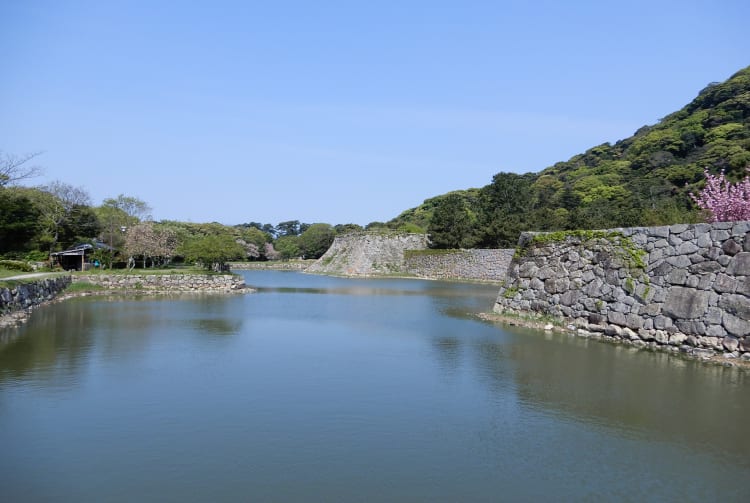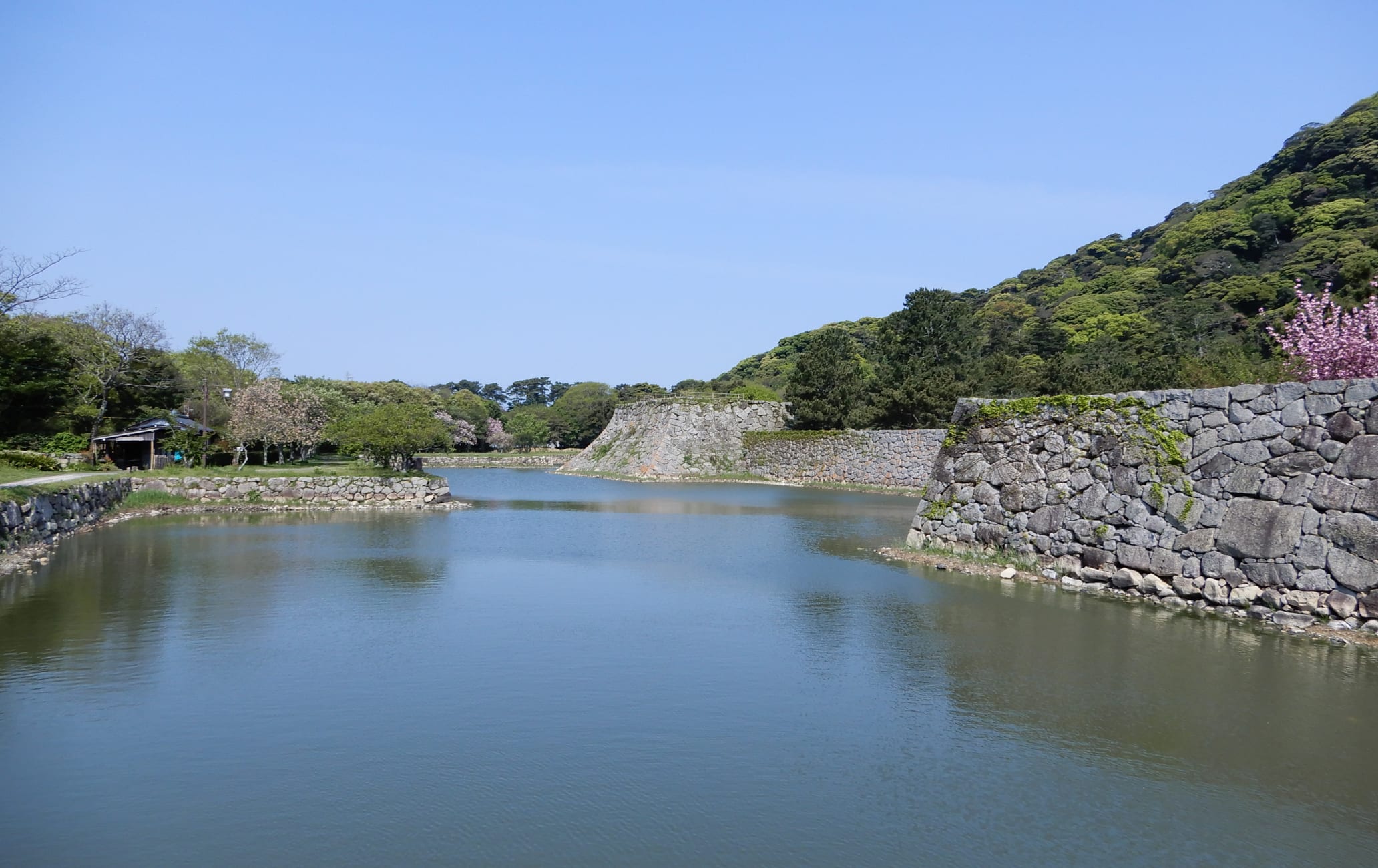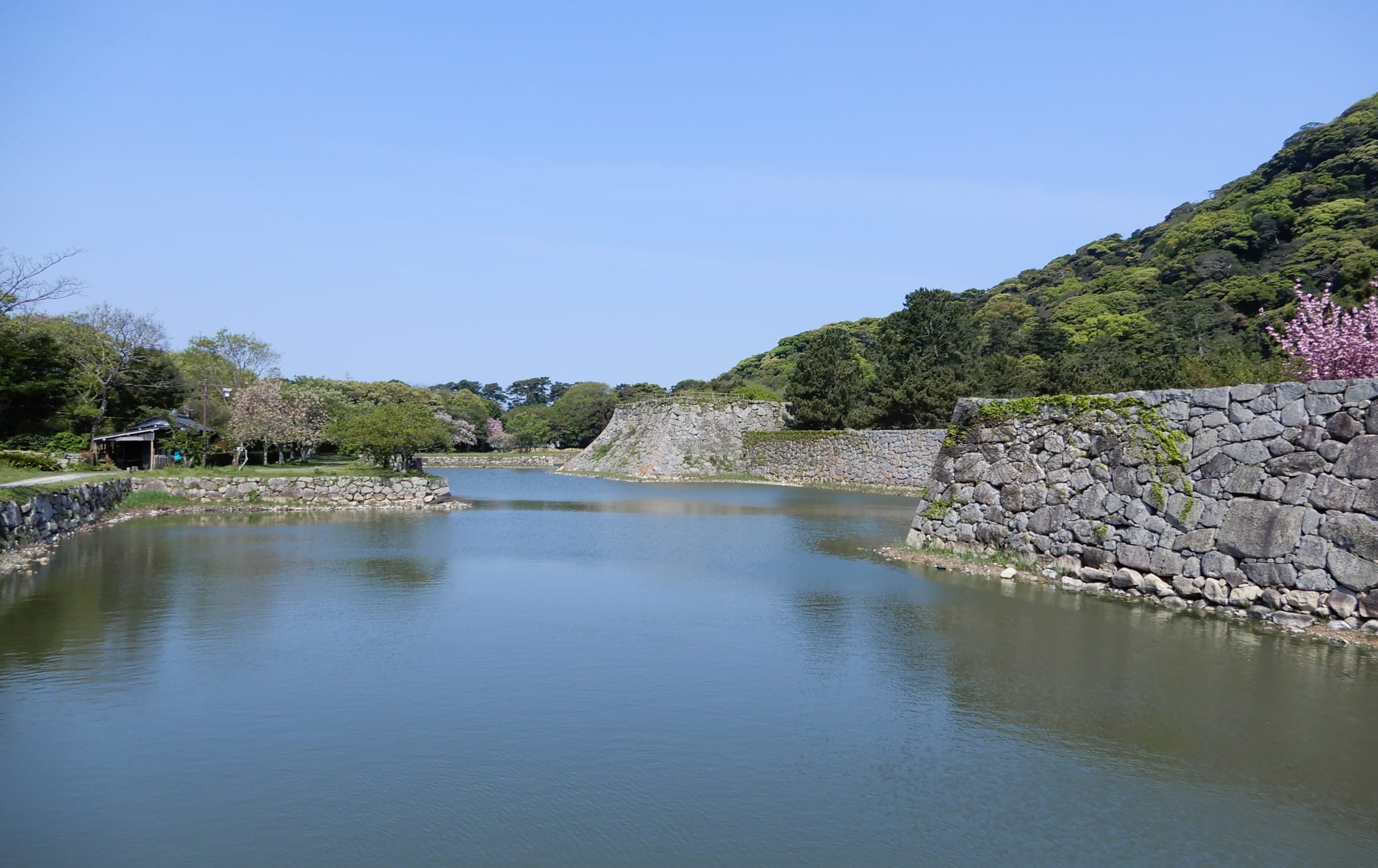 The stronghold of the clan that dominated Hagi for 250 years
The imposing walls of Hagi Castle are a reminder of the power Hagi once held as the capital of the Choshu Domain during the Edo period (1803-1867) under the rule of the Mori clan.
Don't Miss
Seeing the carp and turtles swimming in the castle moat
Climbing to the top of the Hagi Castle Ruins to enjoy the view
Exploring Shizukiyama Park, which surrounds the Hagi Castle Ruins
How to Get There
The castle is a short taxi ride from Higashi-Hagi Station, or you can take the Maru Bus West Loop to Shizukikoen Iriguchi bus stop. It is also a short walk from Hagi Castle Town


. See the town and the ruins
Combine with a trip through the heart of Hagi Castle Town


. The Hagi Castle ruins are situated right next to Koshiga Beach and close to Jozangama Pottery, where you can see one of the largest climbing kilns in Hagi.
The most spectacular cherry blossoms in Hagi
Apart from being the site of Hagi Castle, Shizukiyama Park is famous for its cherry trees. Over 500 trees fill the park with stunning blossoms each year from late March to early April. A World Heritage Site with a rich history
When warlord Mori Terumoto lost the Battle of Sekigahara in 1600, he was forced to relocate from Hiroshima to Hagi. He constructed his new castle here in 1604, and the lively Hagi Castle Town sprang up around it. Hagi Castle ruins is included as part of Hagi Castle Town


, a UNESCO World Heritage site. History
Hagi Castle
Hagi-shi,
Yamaguchi-ken Nature
Kikugahama Beach
Hagi-shi,
Yamaguchi-ken Attraction
Kikuya Yokocho
Hagi-shi,
Yamaguchi-ken History
Hagi Castle Town
Hagi-shi,
Yamaguchi-ken Art & Design
Hagi Uragami Museum
Hagi-shi,
Yamaguchi-ken History
Aiba Waterway
Hagi-shi,
Yamaguchi-ken