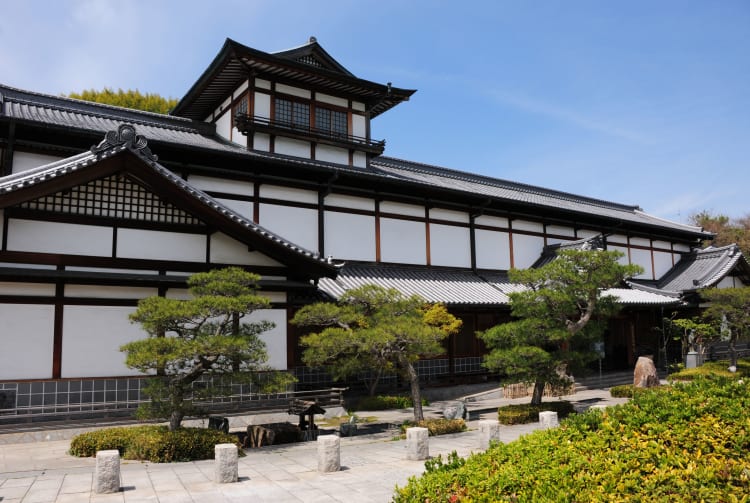 A museum that maps out the history of the amazing former naval port city of Kure
The Rantokaku Museum chronicles the heyday of Kure


, a port town near Hiroshima. Porcelain Hall, for example, has a great collection of rare and valuable pieces of pottery made in and around the area or brought from afar. Some pieces are hundreds of years old.
The Akri-No-Yakata is filled with lamps, lanterns, and lights, most of which are inside display cabinets, but some early electric models line the ceiling and light the room. Other areas reveal the town's nautical history.
Don't Miss
The Coastal Contact Classroom, a July event at which museum workers explore the shoreline with kids
A scroll over eight meters long dating back to 1748 that explores the area's nautical history
How to Get There
You can reach the museum by bus or car.
If you take route 185, the drive from Hiroshima City


is around an hour long. There are also a number of bus stops within minutes of the museum.
The art museum
For more traditional artwork, in the art museum you can see paintings by a variety of local artists, such as Minami Kunzo, who was born in Hiroshima


and studied at the Tokyo School of Fine Arts. Kunzo, who was very well traveled, combined Japanese and Western techniques to create some truly beautiful paintings.
Traditional tea ceremonies
There are tea ceremonies in the autumn to coincide with the turning of the leaves and in the spring while the plum trees are blossoming. You can sit in a Japanese garden under a red parasol, enjoying your Japanese treats and taking in the sights of the impressive museum and rolling hills. Art & Design
Rantokaku Museum
Kure-shi,
Hiroshima-ken Attraction
Shotoen Garden
Kure-shi,
Hiroshima-ken Attraction
Yamato Museum
Kure-shi,
Hiroshima-ken Attraction
Ondo Bridge
Kure-shi,
Hiroshima-ken Attraction
Mazda Museum
Aki-gun,
Hiroshima-ken Luxury Stay
Grand Prince Hotel Hiroshima