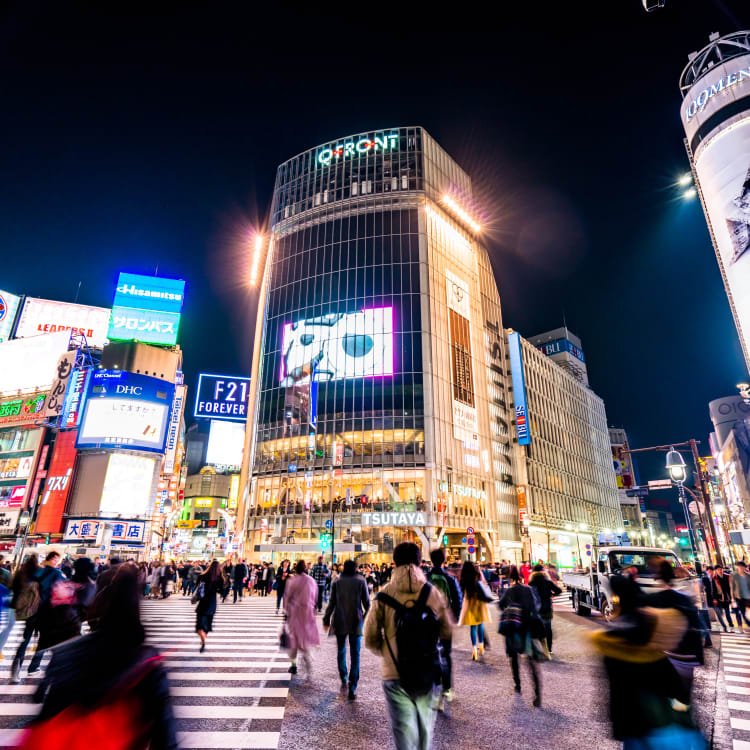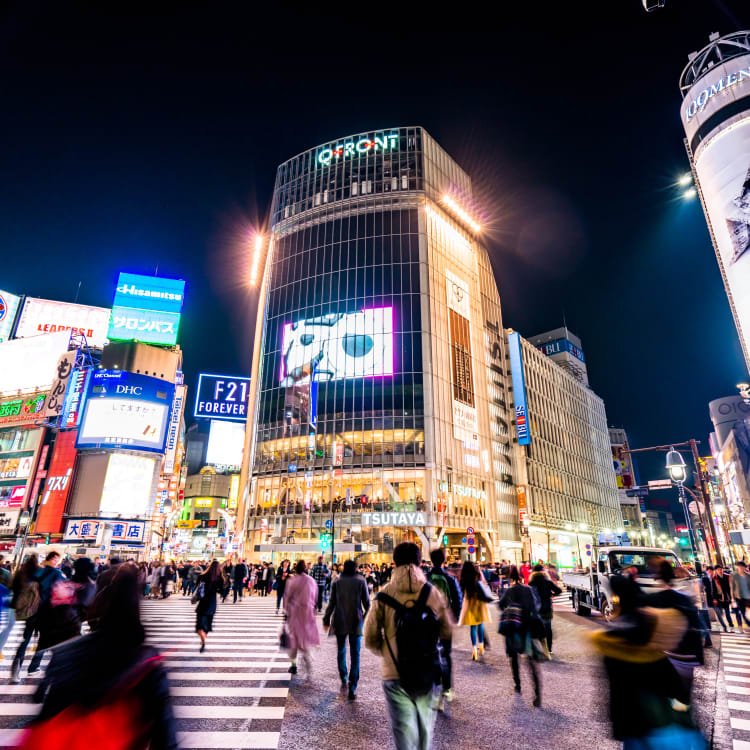 STORY
Shibuya Shopping Guide
Take a journey through some of Shibuya's most fascinating outlets
Navigate Tokyo's center of youth culture and shop Shibuya like a local
Shopping in Shibuya


is definitely an experience. If Shinjuku has slick department stores, Shibuya is regarded as Tokyo's casual shopping area, with more eclectic outlets. From niche fashion shops to musical havens, to bizarre Japanese inventions, shopping in Shibuya has it all.
Shibuya109 If there's one store that embodies the youthful energy of contemporary Japanese fashion it's Shibuya109 and MAGNET by Shibuya109. Sitting adjacent to Shibuya Crossing


, these towers of fashion are home to an almost countless selection of individual retail outlets catering to a variety of unique subcultures and niche fashion markets. From Lolita style dresses to edgy gothic staples, no matter how offbeat your style, you'll find something here.
Shibuya Hikarie
A little more mature than Shibuya109, Shibuya Hikarie is an elegant outlet that features a broad selection of consumer goods, from clothing to homeware, to food. If you need to rest your legs during a shopping marathon, the department store also has a number of on-site restaurants serving up a selection of local and international cuisine.
Tower Records
Although in many other nations the CD is an almost forgotten relic of bygone pop culture history, this is curiously not the case in Japan. Take a trip to Tower Records to see how the shiny, plastic disc is still very much in demand. This multi-level music and entertainment complex, less than 10 minutes from Shibuya crossing


by foot, stocks a broad selection of CDs, DVDs, vinyl records and electronic goods. Music genres are separated by floors making it a little easier to find what you're after.
Shibuya Mark City
If convenience is your main priority, head to Shibuya Mark City — a commercial complex practically woven into the framework of Shibuya Station. A popular discount shop Daiso takes up real estate in here, with it's new lifestyle shop offering daily necessities, tablewares and clothings, alongside much loved local brands, and you'll find plenty to fill your shopping bags with at Mark City.
Tokyu Hands
For something a little quirky and unique, Tokyu Hands is a mega lifestyle store just 5 minutes from Shibuya Station. This popular local outlet stocks everything from daily necessities and traditional style gifts to fascinatingly bizarre Japanese inventions. Even if you're not in the mood for shopping it's worth a visit, as it's a living museum dedicated to the nation's love of the weird and wonderful.
Mega Don Quijote
Spilling out onto the busy walkway less than five minutes from Shibuya Crossing


, it's almost impossible to miss Mega Don Quijote, a household goods shop with numerous outlets across Japan. This multi-level megastore stocks everything imaginable, from luxury goods to groceries. A labyrinth of overstocked shelves, loud music and bustling bodies, it's not for the faint of heart, but it is nonetheless a one-of-a-kind Japanese shopping experience.
The latest information may differ, so please check the official website.
Did this information help you?
out of found this information helpful.