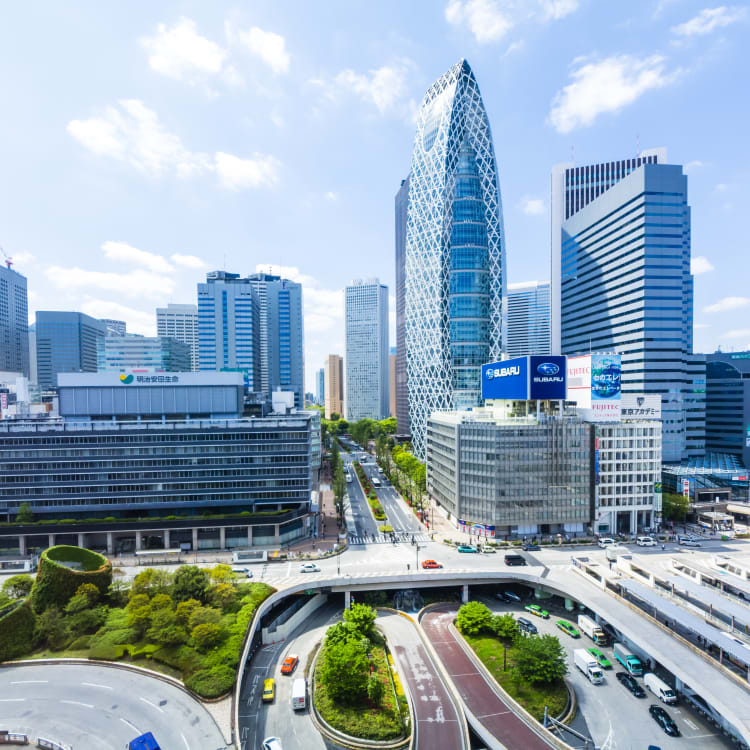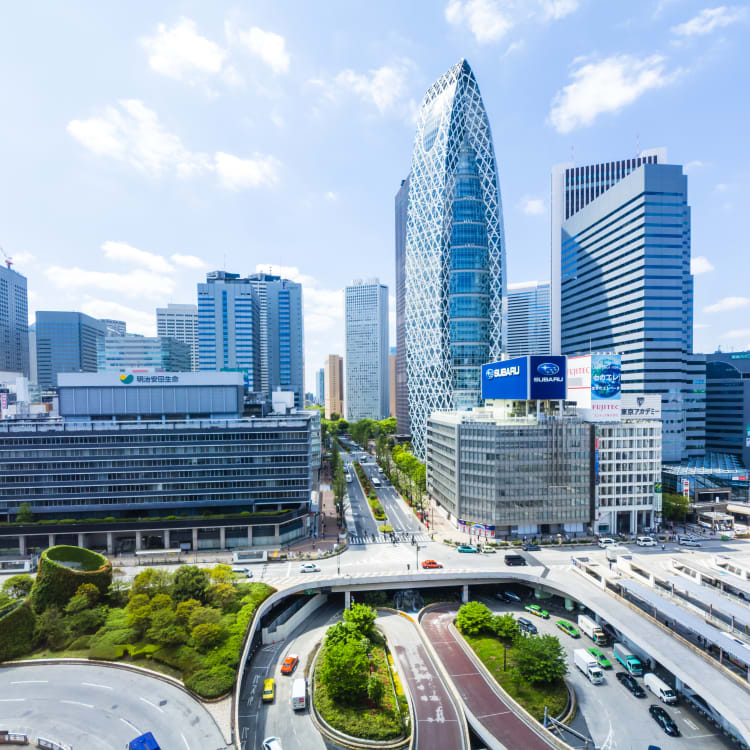 STORY
Shinjuku Shopping Guide
Explore Shinjuku's department stores and mega electronics retailers
With so many mega shopping outlets just a stone's throw from Shinjuku Station, retail opportunities are endless
There's no question that Tokyo is an ultimate shopper's paradise, and Shinjuku


is one of the best retail hubs. Shinjuku is populated by towering department stores selling everything from the latest electronic appliances to luxury goods to traditional local sweets.
Isetan Situated just a few minutes east of Shinjuku Station is where you'll find the Isetan flagship store. Built in 1933, the historic building is one of Tokyo's popular shopping destinations. Here you'll find a wide selection of contemporary local and international designer clothing, luxury goods, food and traditional Japanese gifts, all under one roof. Shinjuku Dori Ave. Running alongside Shinjuku Dori Ave. less than five minutes from Shinjuku Station by foot is a cluster of large-scale electronic appliance outlets selling a variety of consumer goods. Some of the biggest names you'll find here include Bic Camera and Yodobashi Camera. To help you find exactly what you're looking for, each building is divided up into product floors, all manned by staff members with specialist knowledge.
Takashimaya Times Square
Takashimaya Times Square towers over the Shinjuku Station's south exit. This modern department store houses major Japanese outlets including clothing icon Uniqlo, bookstore Kinokuniya, and the lifestyle store Tokyu Hands, filled with quirky and wonderful Japanese and international items. If you're looking for affordable luxury goods, the store also offers tax-free shopping for international guests, so be sure to pack your passport before you visit.
Shinjuku Southern Terrace
Once you're done exploring Takashimaya Times Square, make your way along the east deck that connects the shopping center with Shinjuku Southern Terrace and continue on to the west exit. Just beyond the west exit is where you'll find another cluster of electronic outlets including Yodobashi Camera, boasting the largest Yodobashi sales floor area in all of Japan.
Odakyu Department Store and Keio Department Store If you're heading back to Shinjuku Station and have a little extra time, it's also worth popping into Odakyu department store, which is located right next to the west exit of Shinjuku Station. Another place close by is Keio Hyakkaten, positioned in the northwest corner of the station. The buses that travel to and from Narita airport also stop in front of Keio Department Store, making it convenient for a last-minute shopping trip.
The latest information may differ, so please check the official website.
Did this information help you?
out of found this information helpful.