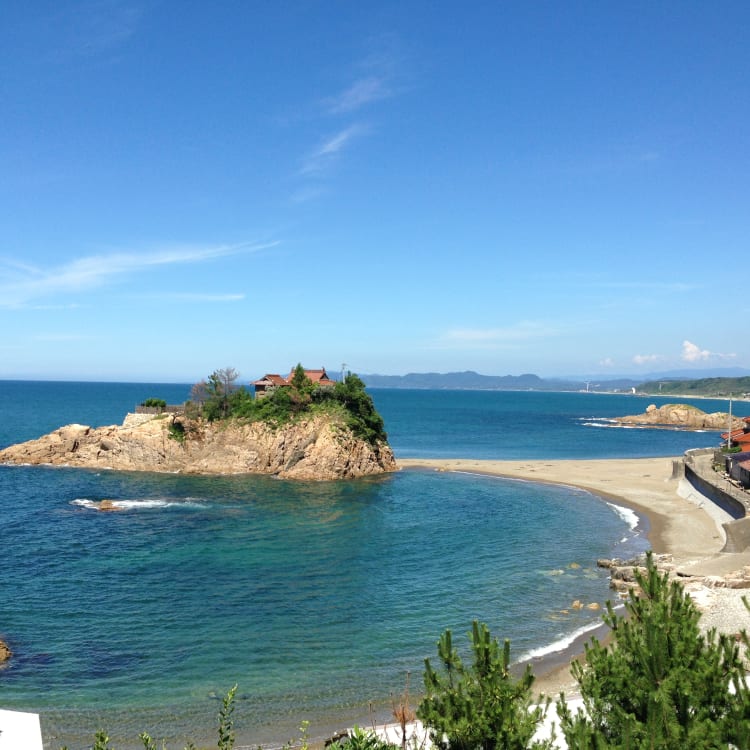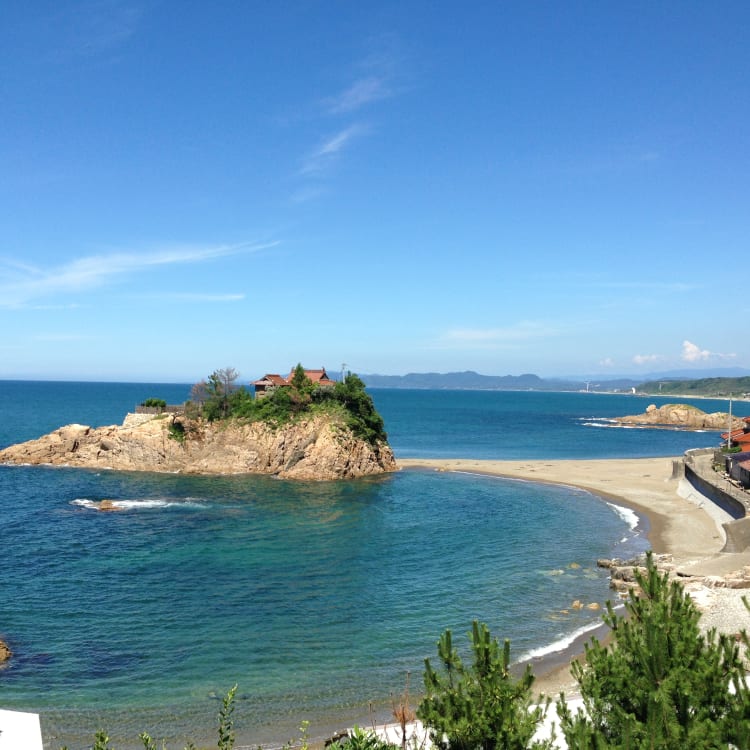 STORY
Take the Roads Less Traveled, from Fukuoka to Shimane
[Sponsored]
An ideal route to explore Japan's beautiful west coast, from the bright lights of Fukuoka to the ancient legends and sacred shrines of Shimane
Journey along Japan's west coast from the bright, bold food capital of Fukuoka to the ancient lands of mythology and beauty in Shimane, one of the oldest settled regions in Japan. Along the way, discover hidden garden retreats and revered shrines, stay in charming villages, stroll unspoiled beaches, and taste some of the best seafood that Japan has to offer.
Getting around is easy by car, or with the JR West Sanyo San'in Area Pass, which covers train and bus travel in the area. Take advantage of the Discover Another Japan Pass (DAJP) to enjoy a wide range of attractions, from world-class museums to traditional performances. Slow down and take the time to connect with the fascinating culture and natural beauty of Kyushu and the San'in region in western Japan. Fukuoka — a foodie paradise This vibrant port city is the ideal starting point for a journey through the west. Fukuoka Airport is served by flights from Singapore, Manila, and other destinations in Asia, as well as Helsinki, Guam and Honolulu. As the sun sets, yatai food stalls open up around the city along the banks of the Naka River and near Tenjin Station. Yatai hopping is a popular evening activity, and a great way to meet local people. Try motsunabe (offal hotpot), mizutaki (chicken hotpot), or plump local oysters. Make room for Fukuoka's famous mentaiko (spicy cod roe), which is perfect for pairing with Kyushu's sake. Hakata ramen is Fukuoka's most famous dish; thin noodles in a rich tonkotsu pork broth. International ramen chains Ippudo and Ichiran got their start in Fukuoka, but nothing beats eating Hakata ramen at the source.
There's a lot more to Fukuoka than fantastic food. Spend a day in Dazaifu, which was established as the administrative center of Kyushu in the seventh century. Dazaifu Tenmangu Shrine is famous for its gardens which bloom with thousands of fragrant plum blossoms in early spring. The shopping street leading to the shrine is lined with traditional shops and restaurants, and Kyushu National Museum is also within easy walking distance. Dazaifu is easy to access by train from Nishitetsu Fukuoka Station, or direct bus from Hakata Bus Center.
Shimonoseki —seafood and samurai A narrow strait connects Kyushu and Japan's largest island of Honshu, just an hour by Shinkansen from Fukuoka. Take advantage of the JR West Sanyo San'in Area Pass, which covers train travel including Shinkansen services from Hakata Station to Shin-Osaka and trains to Kyoto. Some Shinkansen services call at Shimonoseki in Yamaguchi Prefecture, known as the "Fugu Capital of Japan" for its bumper catches of premium puffer fish. Karato Market is Yamaguchi's main seafood market and makes an ideal lunch stop. There are several restaurants in the lively market, offering reasonably priced sushi and seafood sets. If you cannot decide what to order, try kaisendon: a selection of the day's freshest catch, arranged on rice.
Use your Discover Another Japan Pass (DAJP) to rent a bicycle at Shimonoseki Station near the market and explore the port area. Mimosusogawa Park has beautiful views across the Kanmon Straits, and spectacular statues commemorating the final battle between the forces Heike and Genji in 1185. Chofu Castle Town is within easy cycling distance (20–30 minutes) of the port. You will feel like you stepped back into the Edo period (1603–1867) as you explore the paved streets lined with earthen walls, attractive gardens such as Chofu Garden (covered by the DAJP) and preserved samurai houses like Chofu Mouritei (covered by the DAJP). From Shimonoseki, you can take a train to Yuda Onsen


, a relaxing hot spring town with plentiful accommodation. The town is convenient for visiting Ruriko-ji Temple, which has beautiful gardens and a five-storied pagoda built in 1442. Head inland from Yuda Onsen to Akiyoshido Cave


(covered by the DAJP), one of the largest limestone caves in Japan, in Akiyoshidai Plateau Quasi-National Park. The temperature inside the cave is a constant 17 degrees Celsius, making it comfortable for sightseeing year-round. The bus from Yuda Onsen to Akiyoshido Cave is covered by the JR West Sanyo San'in Area Pass.
Tsuwano —tradition and charm In a valley near the border with Yamaguchi, Tsuwano


in Shimane is a pretty castle town that embraces its history with traditional events including Tsuwano Yabusame Festival in April, a display of horseback archery. Explore Tonomachi Avenue in the historical center, with its well-preserved samurai houses, sake breweries, and museums. Colorful carp swim in a stone channel along the street, adding to the charm of the surroundings. Tsuwano Castle Ruins are on a hill 200 meters above the town. The main tower burned down in 1686, but some of the stone walls remain, and the site has views of the town. It takes about 40 minutes to hike to the ruins, and there is a chairlift part of the way. A tunnel of over a thousand red wooden torii gates lines the approach to Taokodani Inari Shrine, which has ties with Fushimi Inari Taisha Shrine in Kyoto. On the grounds, there are many stone statues of foxes, messengers of the shrine deity. The shrine is about 15 minutes on foot from Tsuwano Station. While in Tsuwano, consider visiting The Former Hori Gardens, an estate that belonged to a wealthy local family who made their fortune in copper mining since the Edo period. The grounds include the family home, kura (storehouse) and a guesthouse, as well as a hospital that Mr Hori built for the mine workers. You can enjoy free entry to the beautiful gardens and buildings with your Discover Another Japan Pass (DAJP). The DAJP also gives you entry to the Anno Art Museum near Tsuwano Station. It is dedicated to the charming works of artist Anno Mitsumasa (1926–2020), who received the Hans Christian Andersen Medal in 1984 for his contributions to children's literature. The museum includes a planetarium and a reproduction of Anno's studio.
It is easy to enjoy a few days in this beautiful town. Stay in one of the local inns or machiya houses to enjoy the bygone atmosphere. Noren Yado Meigutsu


has welcomed guests for over a century with comfortable tatami rooms and local cuisine. Tsuwano Machiya Stay


is part of a local program to preserve the town's traditional houses. Two houses have been carefully renovated as stylish, self-contained accommodations with landscaped gardens and modern amenities.
Iwami—ancient Shinto legends The train from Tsuwano to Hamada runs right along the coast, with views of beaches and dramatic rock formations. Hamada has several beaches, including Iwami Seaside Park, where you can try marine sports in summer including jet skiing and snorkeling. Iwami Tatamigaura is a natural rock platform by the sea, where many fossils have been found. Hamada has a wide range of accommodations, and makes an ideal base for exploring the area, and for viewing Iwami Kagura


, an ancient form of dance performed for the deities. Kagura troupes hold performances, telling ancient Shinto legends through dance


, with colorful costumes and live music. Iwami Kagura is performed year-round and performances are held in Hamada every Saturday at Sanku Shrine (covered by the DAJP; reservations required) and at Iwami Culture Promotion Center (reservations required). Due to the pandemic, performances may be canceled, or schedules altered. Please check before you go.
Iwami Ginzan—a silver mine and rural hamlet About 40 minutes further along the coast by train, Odashi Station has convenient bus connections to Iwami Ginzan


, a historic silver mining town which operated in the sixteenth and seventeenth centuries. The silver mine and surrounding town was registered as a UNESCO World Heritage Site in 2007. You can walk through the Ryugenji Mabu mine tunnel, see the ruins of the Shimizudani Refinery and visit the Iwami Ginzan Museum (covered by the DAJP) which is housed in a historic building. At the Iwami Ginzan World Heritage Center, you can learn how to melt a fusible metal alloy and make your own accessory, or try panning for silver. Beyond the fascinating history of Iwami Ginzan, the surrounding village of Omori is a reminder of simpler times. With charming traditional streets, old farmhouses, and a small population, it is the ideal place to slow down and experience authentic community life. Much of the area is car-free, adding to the bygone atmosphere. Stay in Takyo Abeke


, a restored samurai home that has been repurposed as a guesthouse with two suites. Dinner is a communal experience, enjoying home-cooked meals of local ingredients while chatting with other guests.
Izumo —land of the gods Izumo Taisha Grand Shrine


is one of Japan's oldest and most important Shinto shrines. It is said that once a year, 800 million Shinto deities from around the country gather for a meeting at Izumo Taisha. The shrine's sacred dance hall is marked by one of Japan's largest and heaviest (it weighs 5.2 tons) shimenawa, a sacred rope made of rice straw. Inasa Beach is a short walk from the shrine and is a popular spot to see the sunset. Don't miss Benten-jima, an unusual rock formation on the shore. A small shrine and torii gate perch precariously on the rock.
From Izumoshi Station you can travel back to Hamada or on to Matsue to connect to Hiroshima or return to Fukuoka via Okayama. Hiroshima Electric Railway


offers discount tickets for travel by highway bus between Shimane and Hiroshima.
Getting around and convenient passes Use the JR West Sanyo San'in Area Pass for convenient travel by rail, bus, and ferry.
The JR West Sanyo San'in Area Pass


covers a wide area from Fukuoka to Osaka and Kyoto, and includes Shimane and Tottori. The pass is valid on JR trains including the Sanyo Shinkansen and Limited Express trains, West JR Bus and Chugoku JR Bus services, and the JR-West Miyajima Ferry. You can also use the pass to rent bicycles at many locations. The pass is available to temporary visitors, and is valid for 7 days, so you can explore the area at leisure. The Discover Another Japan Pass (DAJP)


is a convenient app to find information about cultural attractions and buy admission passes to museums and attractions in the San'in and Kansai regions. It connects with Google Maps for easy navigation.
Business hours
Due to measures to prevent the spread of coronavirus, business hours and conditions may be subject to change; please check with the venues before visiting.
Did this information help you?
out of found this information helpful.