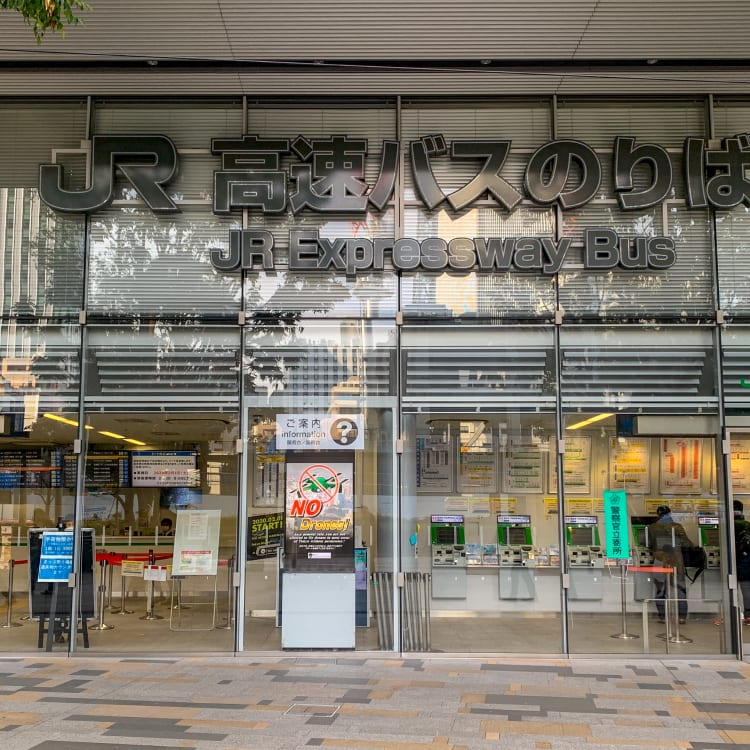 A Practical Guide to Using the Overnight Bus to Make the Most of Your Japan Adventures
A Practical Guide to Using the Overnight Bus to Make the Most of Your Japan Adventures
Traveling on an overnight bus is a time-efficient and budget friendly way to see Japan on your vacation. Buses depart from easy to access locations near main train stations. Seats recline and come with a variety of amenities such as wifi and electrical outlets so that you arrive refreshed and ready to take advantage of a whole day of sightseeing.
One way to make your trip to Japan more efficient is to take a night bus. Maybe you need to get to Miyagi Stadium in Tohoku, or maybe you want to explore more of Japan. buses are cheaper than train or airfare and by taking an overnight bus, you can save on hotel fees. Many night buses are designed to help you relax on your trip so that you don't arrive too tired to take advantage of the next day.  With the range in types of seat selection and price you can travel in a way that suits your comfort and your budget.
Booking tickets
There are several bus companies operating in Japan. Many companies specialize in transportation between major centers and a specific part of Japan. Luckily, several online booking options make it easy. Japan Bus Lines and Japan Expressway Bus Net take care of this issue by allowing reservations on various bus lines all over the country. Their websites have English, Korean and Chinese options and allow you to book trips to any part of Japan. Willer Express is one of the larger companies and their web page has a comprehensive English portal. Tickets can be bought on the day of departure (though you chance not getting a seat) up to one month in advance. All the sites have useful FAQ pages that are worth investigating. 
When choosing your disembarkation bus stop, be sure to check the location on the map. While most stops are near central locations, some are further out. Make sure you understand where you will disembark.
Seating
There are different types of seating on the bus. Cheaper tickets have 4 seats in a row. If you prefer more privacy, you can choose a bus with three or two seats in row. Some seats will have curtains, hoods or other barriers for privacy. Prices increase with more privacy and room. To allow female passengers to travel at ease, some companies have buses for female passengers only. When you buy this ticket there look for the note: "female only buses". "Female only seating" allows men on the bus and if you are member of the group, men can seat next to women.
Prices, Passes and Discounts
Ticket prices depend on the type of bus, the route and the time of departure. For example, a classic four seats-per-row bus ticket from Tokyo to Kyoto can be as low as JPY 2,000. A seat with much more privacy can cost up to JPY 13,700. You can usually save money through hayauri pricing which means buying a ticket early instead of at the last minute.
Tickets are cheaper on weekdays and more expensive during weekends and peak times like Golden Week (May 1-6) or O-Bon (August 10-16). A mid-week in March ticket from Tokyo to Kyoto costs JPY 4,000 but a ticket during Golden Week starts at JPY 10,200.
Willer offers a bus pass to people who do not have a Japanese passport. Unlike the Japan Rail Pass, this can be purchased after arriving in Japan. There are several different packages to choose from. The cheapest package offers three days of travel for JPY 10,200. For more information about how to purchase and use Willer's bus pass visit. You can also purchase through  Japan Bus Lines.
*Ticket/Pass have been discontinued due to the influence of coronavirus. Visit the websites for the latest information.
Credit card or cash, online or in person
Booking online is your most convenient option. You can book at your own convenience and you can see pictures of the bus interior. This may play a part in determining which bus you choose. For some, it's very difficult to get to the bus terminal within operating hours. The fastest and  easiest way to pay for an online booking is by credit card. You can also pay cash for your online booking at a convenience store.
Convenience stores
Choosing to pay at a convenience store is a more complicated option. Select "pay at a convenience store" as your payment option. You will be given a code to complete your transaction at a kiosk at Lawson,  Family Mart, Mini Stop and Circle K Sunkus. 7-Eleven does not have this service. Some machines have English options but many services are in Japanese even if you select English. The kiosk will give you a receipt to pay at the convenience store counter.  Keep your tickets and receipts! You need to show your ticket and proof of payment when you board the bus. A receipt alone is not enough.
The Family Mart Fami-port kiosk allows you to book your ticket and pay at the store but the user  interface is in Japanese.
Bus terminal ticket sales
The easiest way to pay cash is to buy a ticket directly at a major bus terminal within their operating hours. In Tokyo your options are Shinjuku Highway Bus Terminal (located at Shinjuku Station South) and Tokyo Highway Bus Terminal (located outside the Yaesu South Exit). Bus tickets are not available at JR Midori no Madoguchi (their train ticket sales office). You can purchase from an attendant or a ticket machine from 6 a.m. to 12:30 a.m. When buying in person, give yourself extra time during holidays and peak hours. Tickets can be bought the same day or a month in advance. Even if you depart from a smaller bus stop within Tokyo, the smaller stops do not have places to buy tickets.
Bus drivers do not accept payment so you will have to buy your ticket ahead of time. 
Departures and boarding
Buses depart from, and stop at, easy to get to central locations, often near or at train stations. In Tokyo, most buses leave from Shinjuku or Tokyo station. Though some routes will have smaller stops within the city. buses leave on time, so be sure to be early. Print out your bus ticket or show proof of purchase on your phone or tablet screen. Without this, you may not be able to board the bus. Your driver will give you your seat assignment when you check in with the bus driver. 
Tokyo Station Expressway Bus Terminal
Shinjuku Expressway Bus Terminal
Bus etiquette
Bus etiquette is quite simple if you know the Japanese concept of komaranai you ni—do not be trouble to others. Since most passengers will be trying to sleep, keep your headphone volume low so that only you can hear it, and your phone or tablet screen brightness low or blocked by the curtain. You may be asked to turn off your screen if it disturbs others. You can eat and drink on the bus but refrain from food with strong odors. In the same vein, scents can be disturbing to others and some people may be sensitive to a cream or perfume you use. Return to the bus in a timely manner during rest-stops.
Eating and drinking on the bus
It's okay to eat food on the bus, but passengers are asked to consider if the scent of the food might disturb other passengers. If you need something to drink, it's possible to purchase something from a vending machine. A quick snack or bento box or a drink is available at a convenience store at a highway rest-stop if it is open. But remember there is limited time before the bus departs again.
What to bring for maximum comfort
Some companies give you a small amenity bag consisting of water, a toothbrush kit, disposable slippers and an eye mask. You might prefer to bring your own products as well as a neck pillow.  buses usually provide blankets, but because of efforts to reduce the spread of Coronavirus, they have stopped. If you tend to get cold or hot easily, bring your own blanket, extra layers or a personal fan—something to help you regulate temperature. Noise cancelling headphones may help you have a more relaxing trip.
Toilet breaks
Passengers can use the toilet on the bus or at a highway rest stop. Most buses stop every 2-3 hours so that drivers can change. When the bus stops at a highway rest stop, you can get off the bus and use the facilities. If there is a convenience store open, you can also make a quick stop to buy something. These stops are very short—about 10 minutes.
Baggage Restrictions
When you buy your ticket online, look for an icon about baggage restrictions. Most bus lines ask you to restrict yourself to one bag. Confirm the baggage restrictions and the linear dimensions for the bus company you will be riding. Dangerous goods are not allowed on the bus.  Japan Bus Line's baggage information FAQ page gives information about size restrictions. While each company is different, this is a useful guideline so you don't have trouble with baggage allowance at the time of departure. 
Double decker buses do not have an undercarriage for storing bags. In general, larger bags are stored under the bus and carry-on baggage is limited to one piece. Your carry-on baggage needs to fit it in the overhead shelf or by your feet. Keeping a bag by your feet while traveling at night may be difficult if you want to recline your seat. Some seats have heaters underneath which might not be good for your belongings. Baggage should not intrude on the movement of other passengers. A softer bag like a daypack fits more easily on the upper rack or along your feet. A small rolling suitcase may fit on the rack above but would not allow you to recline your seat. Baggage is not allowed in the aisles and your carry on baggage should not prevent the seat in front of you from reclining.
When you get off the bus
Consider bringing a light snack for the morning you get off the bus. If your drop-off is at a station, there will likely be a convenience store nearby to buy a cup of coffee or a light breakfast. In a larger town you may find one of the larger coffee chains open at 7 am but it is safer to expect things to open later. Many places do not open before 8 am and some, particularly in smaller towns, will open at 9 or 10 am. 
Tourist Information Centers open at 9 and are worth a visit for local walking maps, wi-fi and recommendations. They are also a great place to find out about other local wi-fi spots or travel coupons. Tourist Information Centres also have lockers if you can't find any outside the station.  Keep in mind that the centres have limited hours and you will need to retrieve your bags before they close for the day.
The overnight bus is a convenient and affordable way to maximize your exploration of Japan. Make sure to check the highway express bus websites for the latest updates on rules, prices and deals.