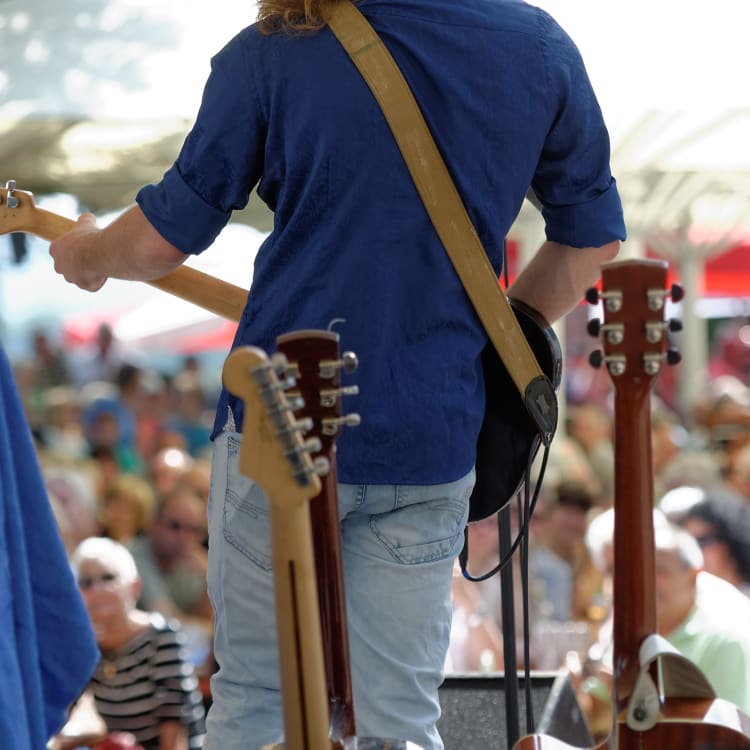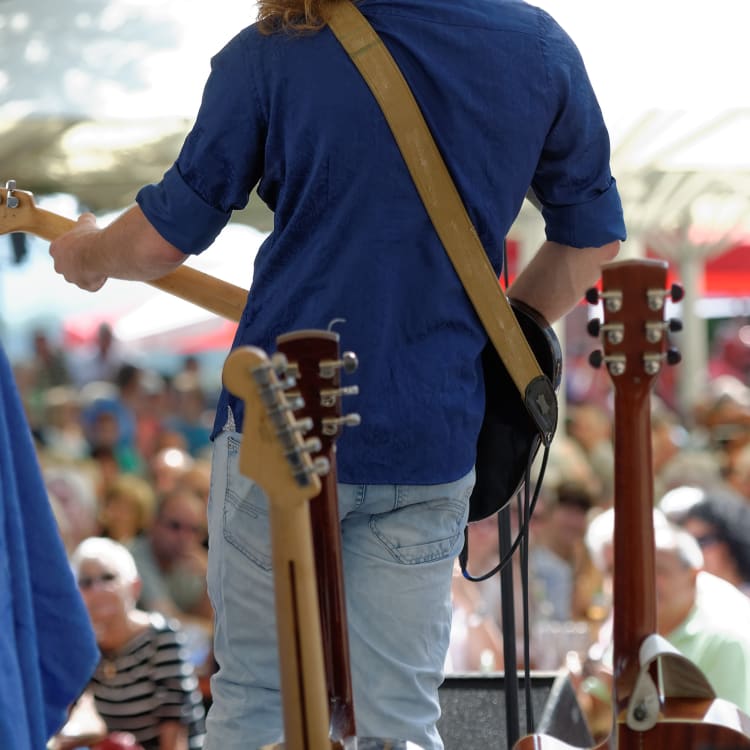 Summertime Music Festivals in Tokyo and Beyond
Summertime Music Festivals in Tokyo and Beyond
Summertime music festivals in Japan have become a staple of popular culture over the past couple decades. Large events such as FUJI ROCK FESTIVAL, ROCK IN JAPAN FESTIVAL, and MONSTER baSH have caught the attention of music lovers across the world. These events often cover multiple days, and include travel and staying overnight. For tourists in Japan, these festivals can be used to explore the country as well as find your new favorite artist.
Japan has a very active and thriving domestic music scene that, for years, has caught the attention of the international community. J-pop is known all across the world, and similarly, global artists are often well-known in Japan. For these artists, touring in Japan is part of a lifelong dream, and music festivals are an ideal way for them to stand side-by-side with some of Japan's finest groups. For travelers, music festivals afford the chance to get to know new musicians, and see a favorite group while sightseeing around the country.
Japan plays host to quite a number of music festivals each year, particularly pop and rock events. Typically held in summer months in large, outdoor spaces, many of these festivals are ideal showcases for both up-and-coming artists as well as established groups. Bigger festivals like Fuji Rock have garnered international attention, but there are also numerous other events all across Japan that often cover one, two, or three days.
Before making travel plans to Japan, be sure to check the following list to see if you can incorporate some music into your trip. There are many more events in Japan throughout the year, so be sure to search and find an event that works for you!
MUSIC FESTIVALS in JULY
Kyoto Daisakusen (Kyoto)
Kyoto Daisakusen is a music event in Uji, outside of Kyoto, that features Japanese punk, rock, and ska bands. Typically, the event runs for three days. Tickets are available for a day or a whole day, depending on which bands you want to see. Travelers can access the venue, Yamashiro General Sports Park, in around 50 minutes from Kyoto station via train, bus and foot. Tickets can be bought in advance, so if you don't want to stay for the entire length of the festival, you can fit it in between sightseeing.
Hi!LIFE Yatsugatake (Yamanashi)
Hi!LIFE Yatsugatake is a music festival notable for its location in Sun Meadows ski resort in northern Yamanashi Prefecture, fairly close to Tokyo. The festival is strongly nature-focused, and during summer months the area is largely used for camping. This festival is perfect for lovers of the outdoors, and visitors can reserve camping space in addition to event tickets.
This festival is accessible via public transportation, but for tourists with international driving licenses, driving may be more convenient. With the tremendous amount of food and merchandise vendors on the event grounds, you don't need to worry about packing all of your food for two days. Thankfully, parking spaces are also available during the duration of the festival. Mt. Yatsugatake is located near Mt. Fuji, making it simple to combine with a trip to Japan's iconic mountain.
*This event will be held in September in 2021.
Oga Namahage Rock Festival (Akita)
Oga Namahage Rock Festival should definitely be of interest to travelers who want a sampling of Japan's indie rock scene, as it focuses exclusively on Japanese punk artists. It began as a small, local festival to attract attention to Oga, the area in Akita Prefecture where it's held, and has since expanded to be one of the premiere summer festivals of the area. Akita is in northern Honshu, so travelers to this festival can visit a part of Japan that they might otherwise miss, one full of natural beauty and plenty of outdoor activities.
Attendees can use the Akita Shinkansen from Tokyo to get to the festival area. From Oga station the festival is 20-minutes on foot. Tickets are available in one-day, two-day, or three-day passes, and accommodations are available through a number of nearby hotels.
MUSIC FESTIVALS in AUGUST
ROCK IN JAPAN FESTIVAL (Ibaraki)
ROCK IN JAPAN FESTIVAL is a prominent J-pop and J-rock event located conveniently close to Tokyo in Hitachi Seaside Park in Ibaraki Prefecture (accessible in an hour and a half by express trains). ROCK IN JAPAN FESTIVAL features a massive array of Japanese artists over its three-day period. Not only big-name artists play at this festival, but up-and-coming artists, as well. In terms of number of attendees, this event is the largest annual rock event in Japan, with 330,000 in 2019. Ibaraki itself is a somewhat overlooked gem of natural spaces and cultural spots, as well.
There are seven stages that can accommodate up to 70,000 people, a massive stage and small stages will invite you to various and latest Japanese music world. The festival has a large social media presence, and even its own app to get information, receive updates, purchase tickets, and more. You can check the latest information from their Website, App, Twitter and Instagram.
*This event has been canceled in 2021.
FUJI ROCK FESTIVAL (Niigata)
FUJI ROCK FESTIVAL is one of the most well-established and widely-known music festivals in Japan. It's a massive, three-day event that includes international artists from all genres (despite the "rock" in the title), and whose previous participants have included The Chemical Brothers, Red Hot Chili Peppers, and Morrissey. Located in an outdoors setting at Naeba Ski Resort in Niigata Prefecture, it typically attracts over 100,000 visitors per year and offers numerous package deals with local hotels. Like other events, attendees can purchase a ticket for one day, two days, or all three days.
There's a free shuttle to the festival location from the nearby train station, Echigo-Yuwaza, which you can reach from Tokyo via the Joetsu Shinkansen. Tickets typically sell out quickly, so be sure to plan in advance if you intend to attend.
*This event has been canceled in 2021.V
Earth Celebration (Niigata Sado Island)
Earth Celebration is a percussion-focused music festival on Sado Island off the coast Niigata Prefecture. It features taiko (Japanese drums) music by internationally renowned drumming group Kodo. The group performs in different styles over the event's three days. Earth Celebration covers three days that provide adventurous travelers with a taste of the culture and natural environment of Sado Island.
Because Sado island is a little off the beaten path, this festival will appeal to tourists who want a window into a culturally-oriented, lesser-traveled area. During the summer, Sado island is accessible by ferry from the towns of Ryotsu and Ogi in Niigata, and takes about 2.5 hours. From Tokyo to Niigata station, bullet trains take about 2 hours. It's definitely a good idea to stay overnight on Sado for at least one night, and build this event into your broader travel plans.
MONSTER baSH (Shikoku)
MONSTER baSH is the largest music festival in the Chugoku and Shikoku regions in western Japan, and has attracted over 500,000 guests in past years. It is located in the natural environment of Sanuki Mannou National Government Park, and like many other music festivals, the grounds are often covered in umbrellas to protect from the heat (first come first serve). Performances are split between multiple stages.
This event, held the first in 2000, is known for hosting some of the best J-pop and J-rock artists. Shikoku is a bit far from Tokyo, so if you go straight, it's convenient to fly. If you're planning on traveling to Osaka, Kobe, or even Hiroshima, and you want to take part in one of Japan's largest music festivals, then this event could be just what you're looking for.
Sky Jamboree (Nagasaki)
One of the smaller festivals on this list, Sky Jamboree is a one-day only event located in Nagasaki's Inasayama Park. It's a reggae-focused event, an extreme rarity in Japan, making it a unique offering for summertime visitors. This festival is quite far from Tokyo, but because Nagasaki is already a well-known tourist spot, Sky Jamboree can easily be included in a wider set of travel plans.
*This event has been canceled in 2021.
DIVE INTO THE MUSICAL WAVE
Japan is full of amazing music festivals throughout the year, particularly in summer. There are festivals covering all types of music in every region of the country, which provides travelers the perfect chance to get to know new bands, hear old favorites, and sightsee at the same time. Most festivals occur over several days, which provides tourists with flexibility regarding budgets and itineraries. So when visiting Japan, try and see if you can fit a musical festival into your plans!