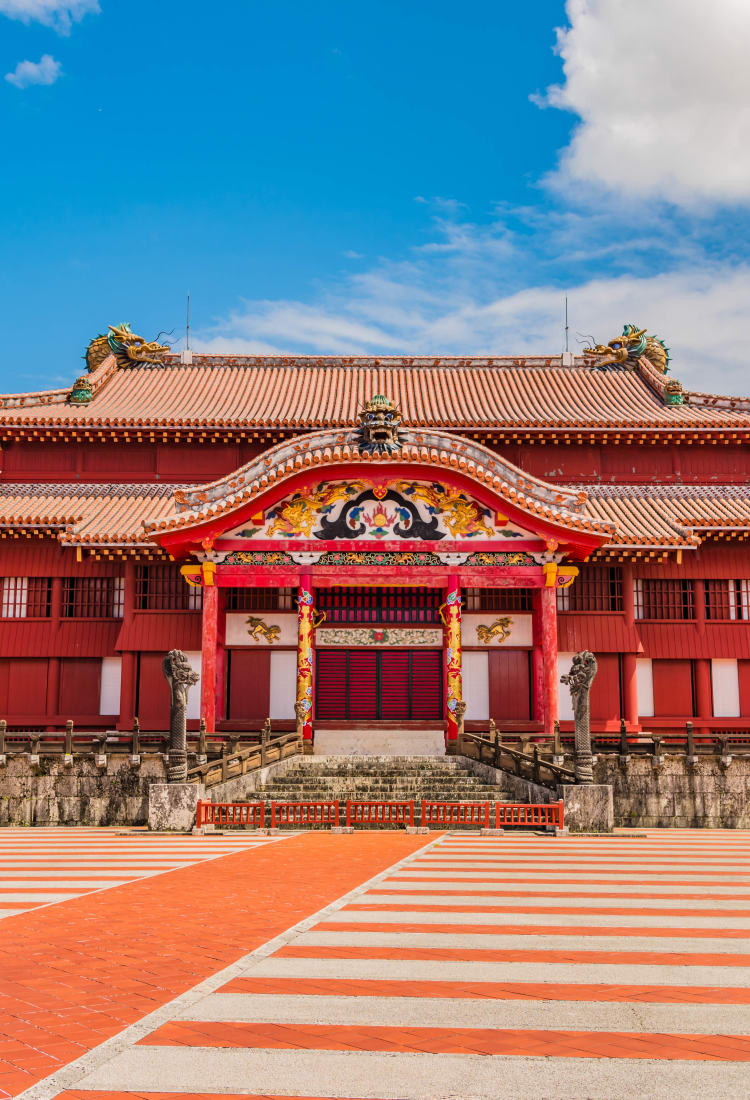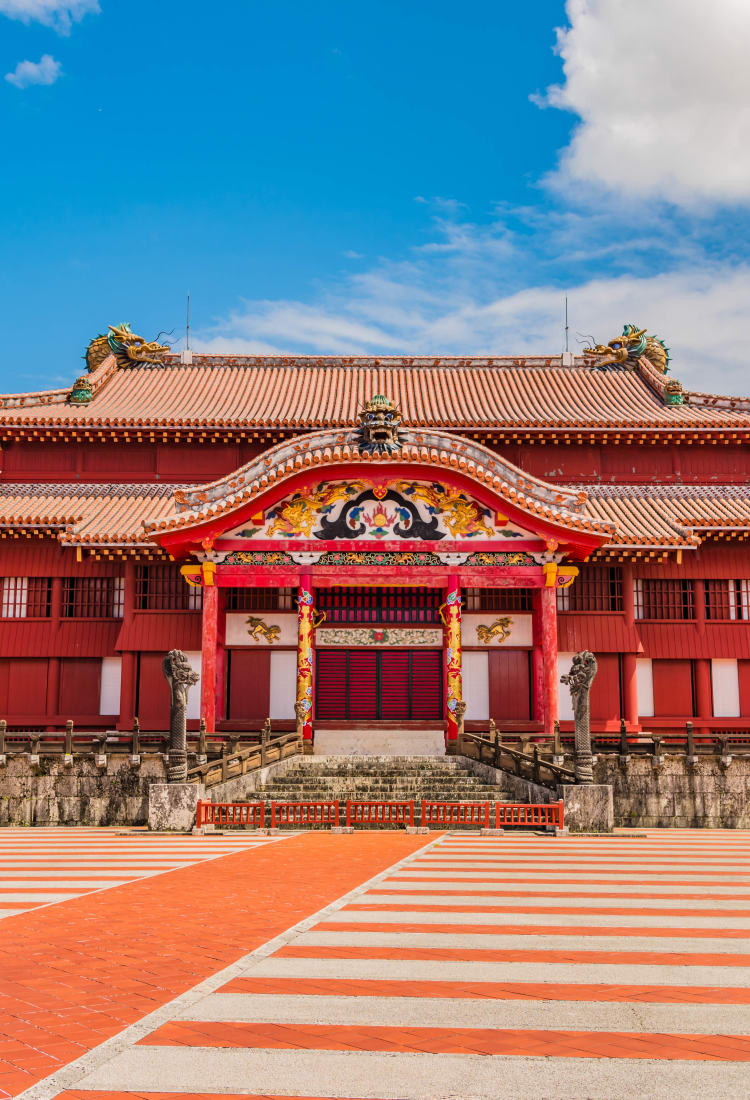 Gusuku Sites & Related Properties of the Kingdom of Ryukyu (UNESCO)
Remains from the lost kingdom of Ryukyu
Scattered throughout the main island of Okinawa are nine ruins symbolizing the culture of the Kingdom of Ryukyu
The sites are all located on the main island and can be accessed from the capital city, Naha


by bus, car or monorail. Set foot inside brightly painted castles, walk behind the once-thought impenetrable stone walls of the Gusuku forts, and pay a visit to the final resting place of generations of the Ryukyu royal family.
Highlights
Visiting the most important castle of the Kingdom of Ryukyu
Paying your respects at the rocky tomb of Ryukyu royal families
Walking behind the stone walls that protected the long-lost kingdom The building of Gusuku
A rise in dictatorships in various areas of Okinawa around the 12th century led to the construction of castle-like buildings called Gusuku. These buildings were not like Himeji Castle


—another registered World Heritage site—but more like a fort surrounded by well-built stone walls. During the 14th century, the areas were unified into three counties and the Kingdom of Ryukyu was finally established in 1429. It was at this time when the symbol of the Kingdom—Shuri Castle


—became the sole Gusuku. Outside influence on Shuri castle
When you enter the castle, you will notice a strong influence from various Asian cultures proving that trade with surrounding countries was very active at the time. The pattern of dragons or vermillion lacquer coating shows the influence of China, and the structural form of the roof shows the Japanese influence. Shuri Castle


was destroyed in World War II so most of the present buildings are reproductions built up until 1992.
The Castle is built on upland 120 m above sea level overlooking Naha City


and surrounded by stone walls. The largest wooden structure in Okinawa—the Shoden or central building—was built on the castle premises. A trip to the castle is a great way to spend half a day. A rocky royal tomb
Head to the west side of Shuri Castle to find the Tamaudun Royal Mausoleum. The massive stone structure is the tomb of the successive royal families of the Kingdom of Ryukyu, and the inside of the tomb is paved with coral reef fragments. At the center of the structure and in the east and west towers stand lion statues called Shisa. These are symbols of Okinawa


and a charm against evil. Other heritage sites
Okinawa's other UNESCO sites are located on the main island. They can be accessed by bus, car, or taxi—expect to take a few hours to reach the northern sites from Naha depending on the traffic. Visit the Nakijin ruins or Nakagusuku Castle to wander among the Ryukyu defenses with their imposing rock walls, and take in fantastic views of the ocean. You can easily spend a couple of hours at each site.
How to Get There
Access the castle in around 15 minutes from Shuri station on the Okinawa Monorail. This station is the final stop on the monorail that shuttles between here and Naha Airport. The other sites are best accessed by bus or car. Expect to take between one and three hours to reach other sites spread out across the island.
The latest information may differ, so please check the official website