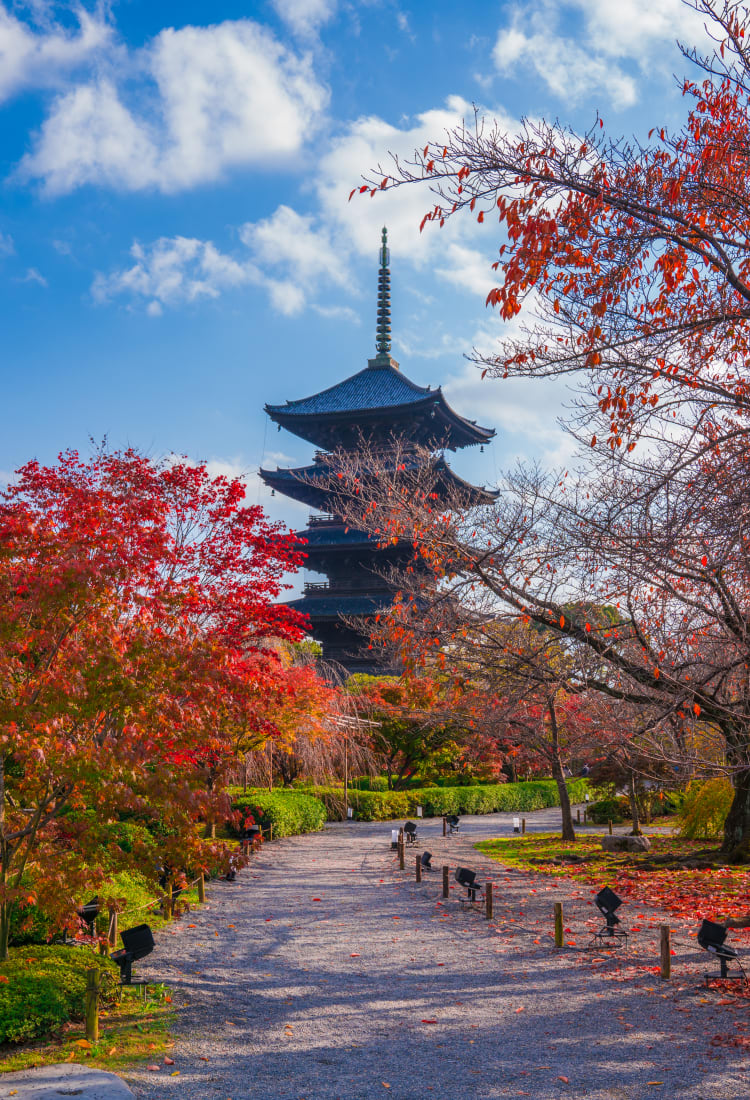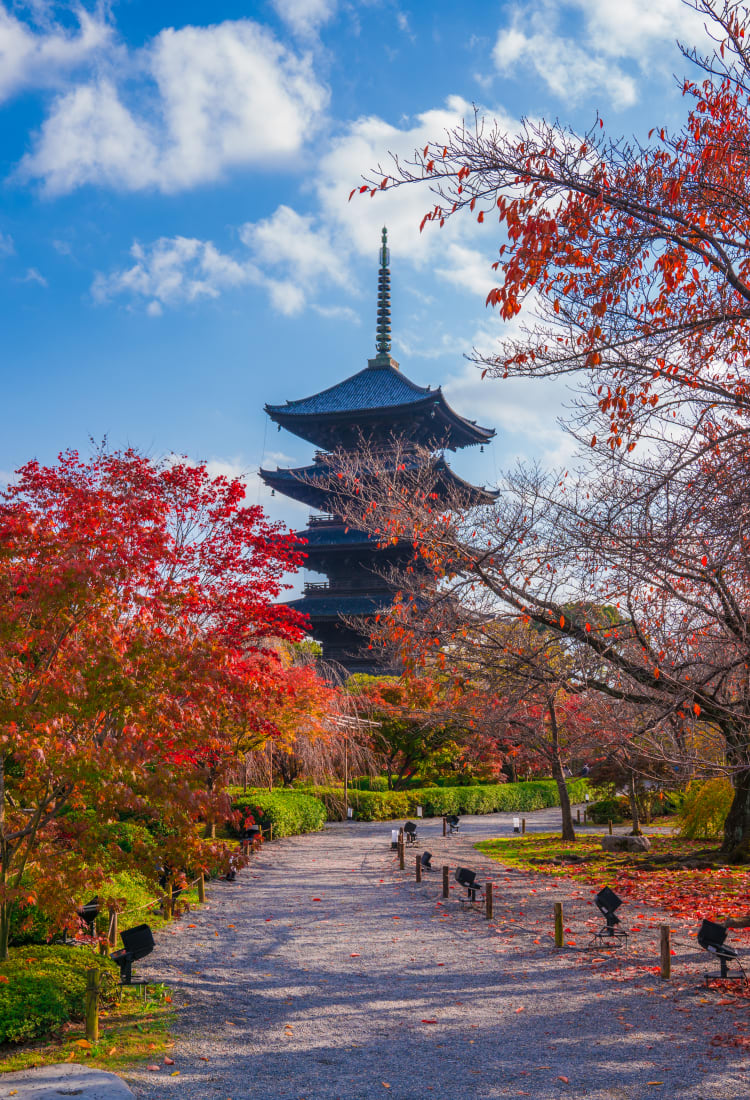 Historic Monuments of Ancient Kyoto (Kyoto, Uji and Otsu Cities) (UNESCO)
Feel the history of Shiga and Kyoto—the cultural center of Japan for over a millennium
Kyoto, the verdant jewel of western Japan, was once the capital of the country from 794 until the mid-19th century. The city and its wealth of culture and gorgeous views have been the backdrop for countless works of art and literature up through the modern era. The city's prestige continues on an international level today, as 17 of its shrines, temples, and castles are now registered as World Cultural Heritage sites.
Highlights
Observe pristine wooden structures, meticulously-kept gardens, and other cultural assets of a city with over a millennium of history
Explore Japanese stone gardens that have influenced a major method of gardening the world over
Stroll through town and discover 17 cultural heritage sites steeped in the atmosphere of the ancient capital
Seventeen registered cultural assets
Modeled after the ancient capitals of China, Kyoto was itself the capital and cultural center of Japan from the year 794 up through the end of the Edo period in 1867. Of the countless historic and cultural properties that cover the erstwhile capital to this day, seventeen were registered as World Cultural Heritage sites in 1994.
All of these properties are considered to have played a major historical and cultural role in their respective practices. These registered cultural properties are located in Kyoto proper, Uji, and Otsu in Shiga.
A tour through the ages
The world heritage cultural properties in Kyoto are filled with history that spans through the centuries.
Take Shimogamo-jinja Shrine


, for instance. This ancient shrine located at the end of a nature path running through Tadasu-no-mori Forest has a long history. The elder history of this shrine has further been proven through excavations in the area that have unearthed ancient earthenware from the Jomon period (14,000-300 BC) and remains used for ancient rituals. Toji Temple


was built a little further down the temporal line in the 8th century. At 55 meters tall, it is the tallest wooden structure in all of Japan. No small amount of effort went into its construction, either—even after pooling the resources and manpower, it took over three decades to complete the five-storied pagoda in its original state. Since then, the pagoda has been destroyed by lightning and other disasters four times before eventually being rebuilt. Up on Mt. Hiei, Enryakuji Temple has been preserving 1,200 years of Buddhist history and tradition since its construction in 788. Enryakuji's history alone makes it worth a visit—from its proliferation of Pure Land Buddhism that resulted in the popularity of the Lotus Sutra in Japan to its focus as the center of countless samurai skirmishes, visitors will certainly be able to feel the ages on its sacred grounds. Byodoin Temple


, while still steeped in Buddhist history, was originally built as a holiday villa for aristocrats, but converted to a Buddhist temple in the 11th century. For a sneak peek at its grand exterior, take a look at the 10yen coin. ©Byodoin
On the relatively more modern end of history, Nijo Castle


's expansive grounds and ornate buildings exemplify the power and wealth of the samurai clans that played a central political role during the Edo period (1603-1867). World Heritage gardens
The rock garden at Ryoanji Temple may appear simple at first glance, but it has had a profound effect and influence on garden designs the world over since the 19th century. The garden itself consists of 15 stones of varying size arranged across 250 square meters of white sand. Other World Heritage Sites that are worth a visit in and around Kyoto include Kamigamo-jinja Shrine


, Kiyomizudera Temple


, Daigoji Temple


, Ninnaji Temple


, Ujigami-jinja Shrine, Kozanji Temple


, Saihoji Temple


, Tenryuji Temple


, Kinkakuji Temple


, the Silver Pavilion (Ginkakuji Temple)


, and Nishi Honganji Temple


.
How to get there
The city of Kyoto proper can be accessed by Shinkansen from Tokyo, Nagoya, Osaka, and other locations across Japan by disembarking at Kyoto Station. If traveling to Uji, transfer to the JR Nara line and disembark at Uji Station. To get to Mt. Hiei Enryakuji Temple, take the Mt. Hiei Drive Bus from Kyoto Station and get off at the Hiei Sancho stop.
* The information on this page may be subject to change due to COVID-19.