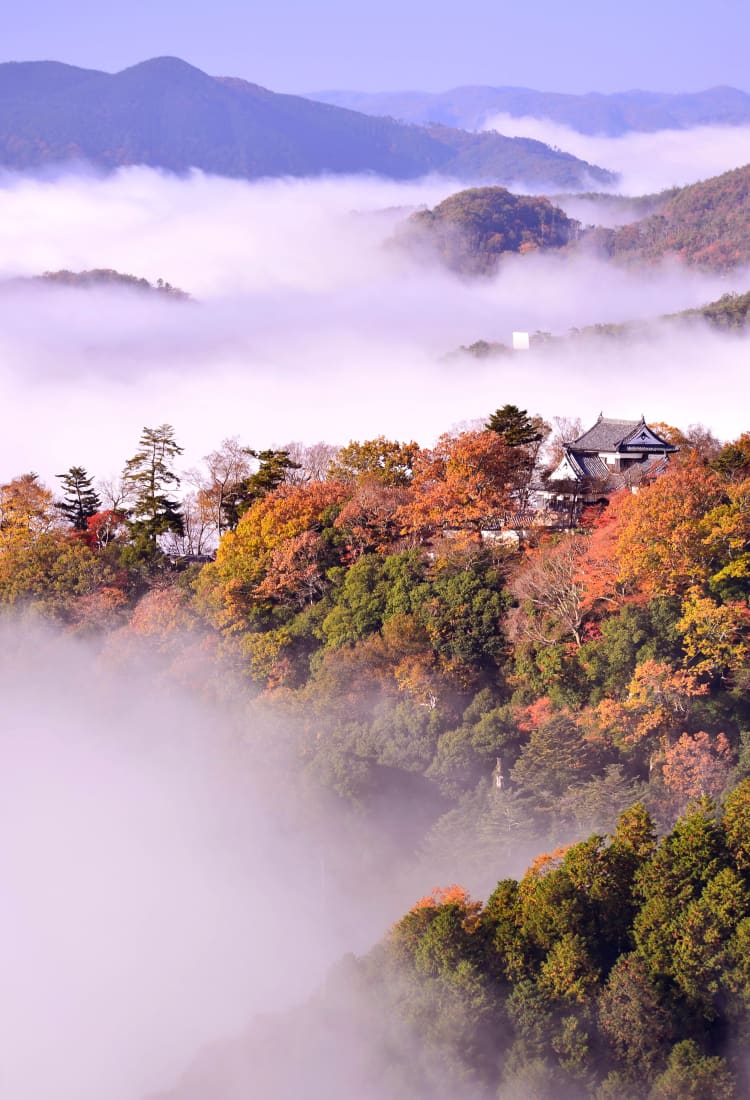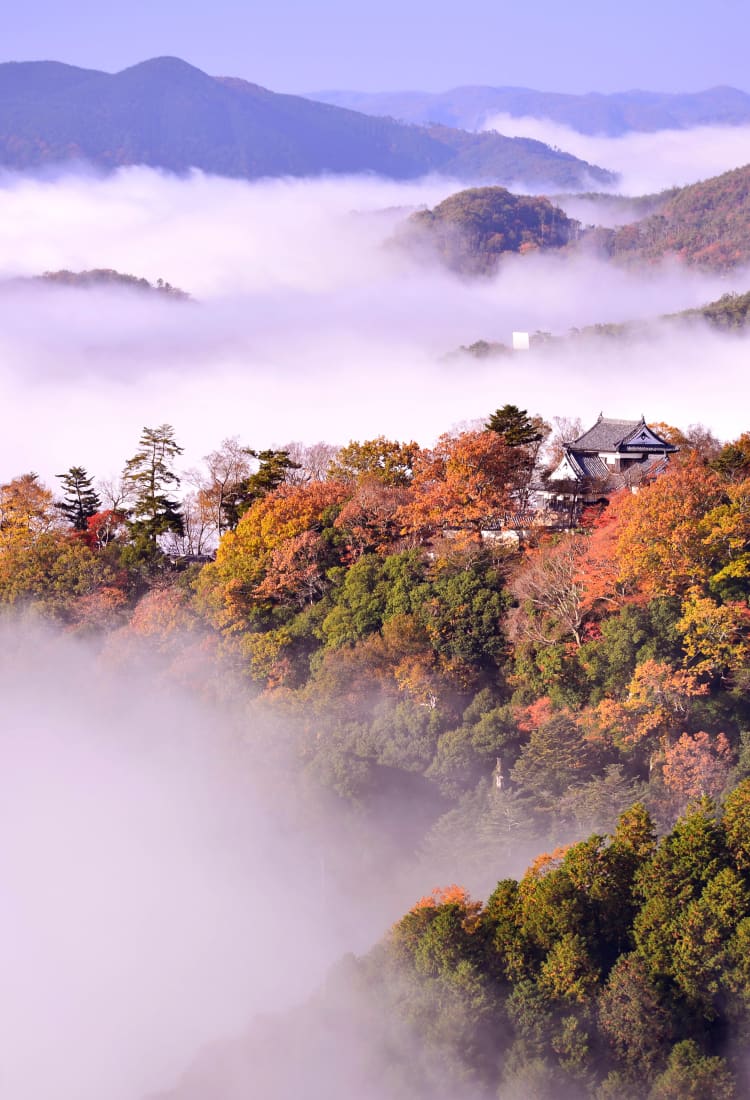 Chugoku
Okayama
Gorgeous history within easy reach
Okayama has stunning gardens, an imposing castle and the historic canal district of Kurashiki
Okayama Prefecture, known for its delicious fruit, is often called the land of sunshine and Momotaro, the "Peach Boy" is the local hero and symbol. Okayama City, the prefectural capital and largest city, is home to the imposing, black Okayama Castle and Okayama Korakuen, one of Japan's three greatest landscape gardens. Nearby, the historic merchant town of Kurashiki is famous for its canals and relatively unchanged atmosphere, while Kojima hosts some of the world's greatest denim manufacturers. Okayama also serves as a jump-off point for Naoshima, a modern art haven in nearby Kagawa Prefecture.
Okayama is easily accessible via the JR Tokaido-Sanyo Shinkansen from Tokyo, Osaka, Kyoto and Hiroshima. It is also served by domestic flights to Okayama Momotaro Airport, local trains from Osaka and highway bus services.
Okayama is both a regional and local transportation hub with convenient train and bus access to neighboring prefectures in the Chugoku region and Shikoku. There is also good train and bus coverage around the northern cities of the prefecture such as Tsuyama and Takahashi. Okayama Momotaro Airport offers domestic flights to the major cities of Japan, including to Okinawa and Hokkaido. International connections are available to Korea and China.
Don't Miss
Exploring Kurashiki's Bikan Historical Quarter
Strolling through Okayama Korakuen, one of Japan's three greatest gardens
Okayama Castle and the view from the castle grounds
The local specialty, kibi dango sweets, made from mochi rice
Trending Attractions in Okayama
Okayama Oysters

Oysters from the Seto Inland Sea have a delicious white meat and a creamy texture. You can enjoy them raw or grilled, but the most popular way to eat them locally is in okonomiyaki, a savory oyster pancake.

Okayama White Peaches

The white peaches Okayama grows are lovingly tended—farmers cover each peach with a bag while they are still on the tree to ensure soft skin and encourage ripening. The peaches are very sweet and exceptionally soft.

Okayama Grapes

Farmers in Okayama have been growing grapes since the Meiji era, and they have honed their skills over the 100-plus years. They produce red, green, purple and even black varieties, all with different flavors and textures, including the Muscat of Alexandria variety. The latter holds a 90 percent market share in Japan, and for good reason.

Bizen Ware

Produced in one of Japan's six ancient potting centers, Bizen yaki has been around since the 5th century. Slow-firing techniques and natural ash give this stoneware its durability and abstract patterns. No two pieces are alike.

Katsuyama Bamboo Basketry

Bamboo has been a multifaceted resource in Japan since time immemorial. This eco-friendly, sturdy and renewable form of grass is used to make Katsuyama take zaiku, baskets formed of untreated green bamboo.

Kibitsu Komainu

A sitting dog, a standing dog, and a bird. These are the Kibitsu komainu, amulets to protect from theft, fire, and choking on one's food. These amulets are only produced in Okayama where they're sold at the Kibitsu shrine.
Spring

Visitors flock to see the cherry blossoms on Sakura Road along the Asahi River in Okayama City. Takebenomori Park to the north of the city bursts into color in spring.

Summer

Summer nights are ablaze with fireworks as locals head to the Okayama Momotaro Festival for street food and dancing. Grapes and peaches are in season, and many orchards offer fruit picking.

Autumn

The changing leaves blaze red and gold around the city. Cool evenings are perfect for strolling around Korakuen as the maple trees are illuminated.

Winter

Warm up with a dip in a yuzu-scented bath at Yubara Onsen or join the Naked Man Festival at Saidaiji Temple.