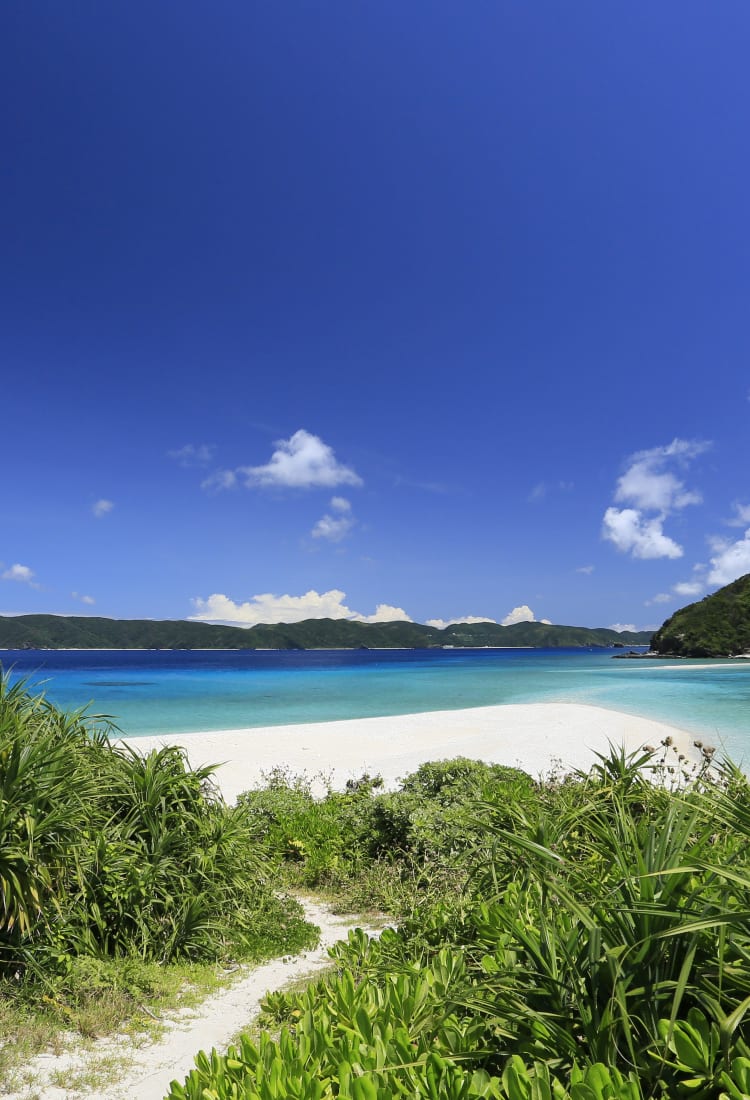 OKINAWA
Kerama Islands
Welcome to the world of Kerama blue
Welcome to the world of Kerama blue
The Kerama Island chain is an idyllic place for a holiday, especially if you like hiking, hitting the beach, whale watching, snorkeling and diving. The stunning blue of the ocean around these islands is so distinctive it has its own shade named for it—Kerama blue. Most of the Kerama Islands are uninhabited, with the most popular destinations being Tokashiki


, Zamami


, and Aka


.
Don't Miss
Some of the best sandy beaches in Okinawa
Great diving and snorkeling for all levels
The humpback whales in the winter How to Get There
Access the islands by ferry from Naha


.
There are high-speed ferries from Tomari Port in Naha to three of the Kerama Islands: to Tokashiki Island


(2-3 trips a day, taking about 40 minutes), Zamami Island


(2 trips, 50-70 minutes), and Aka Island


(1-2 trips, 50 minutes).
From there, it is possible to island-hop by ferry.
Quick Facts
There are more than 20 islands in the Kerama archipelago
Only four of the islands are inhabited
Tokashiki Island is the largest of the Kerama islands Turtles of Tokashiki
Tokashiki Island


is the largest of the Kerama Islands, with Tokashiki Village and port on the northeast coast, and Aharen Village and port on the southwest coast. Ferries from Naha will bring you into Tokashiki Port, but you'll probably want to make your way to the other side of the island, to Aharen Beach and Tokashiku Beach.
Super snorkeling
There are many excellent beaches on the island, but these two have the best snorkeling locations, as well as the best facilities for tourists. The marine life here is exceptional, and the waters are home to a large number of sea turtles.
Make observations
Aharen is the larger of the two, and there are a number of tour companies which offer shuttle buses to the ports. Located next to the beach, the Kubandaki Observatory gives you a magnificent view of the islands and coastline.
Hit the beach, trek the trails
Tokashiku Beach is smaller, with fewer diving spots, but it is ideal for swimming and sunbathing. The area around Tokashiku Beach is made up of forested hills, and there are some excellent hiking trails and observation points.
Take it in your stride
Although it is the second largest of the Kerama Islands, Zamami Island


is small enough to be able to walk from the port to its two finest beaches in 20 minutes.
Best beaches
As with all of these islands, there are plenty of fine hiking trails through the tree-clad hills, but it is the beaches that make Zamami Island


such a popular destination.
Sub-aqua sights
Walk east of Zamami Port for 20 minutes, and you will come to Furuzamami Beach. Walk west the same distance, and you arrive at Ama Beach. Both are beautiful beaches with good facilities, and a great range of companies offering diving tours rides in glass-bottomed boats, and diving equipment rental.
Shallow waters
The water at Ama Beach is shallower, making it more family friendly, but it means you have to swim out farther to see the coral and sea life.
Small is beautiful
While there are around 260 permanent residents on Aka Island


, that number is multiplied many times over by travelers in search of great beaches and unspoiled nature.
Deer me
Unspoiled is the word, with Ryukyu sika deer running free. They even swim between the islands. These deer are a protected species.
Pedal power
The best beach on Aka is Nishibama Beach


. It's a 20-minute walk from the port, but you can rent bicycles, cars, and scooters. If you're a keen cyclist, the best way to get around the island is by bike.
Beaches less visited
There is a bridge from Aka Island which takes you to Geruma and Fukaji islands. These are less popular destinations, but still worth visiting as they have fine beaches and plenty of Kerama blue.
Whale of a time
Between January and March, some other welcome guests arrive in the waters around the Kerama Islands—humpback whales. The whales feed in the waters of Alaska for most of the year and then swim down to the Kerama Islands to give birth and raise their calves in the warm waters.
Time for your close up
Plan on two or three hours for a whale watching tour. You're almost certain to get a close-up view of these magnificent creatures. Measuring 15 meters long and with fins a third of their length, they're a majestic sight. If you're unlucky and don't spot any whales on the tour, you'll get a refund (there are periods when refunds are not applicable; the period varies by tour).
* The information on this page may be subject to change due to COVID-19.
Did this information help you?
out of found this information helpful.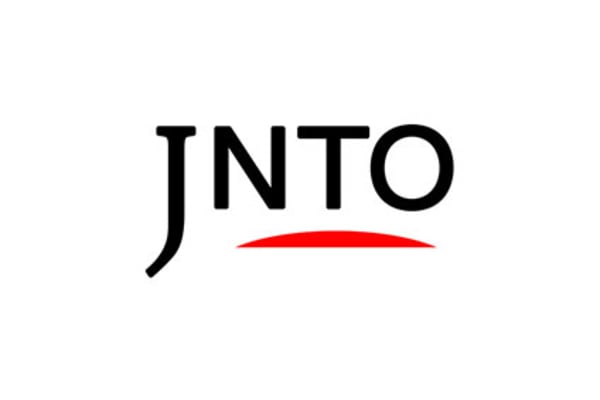 Nature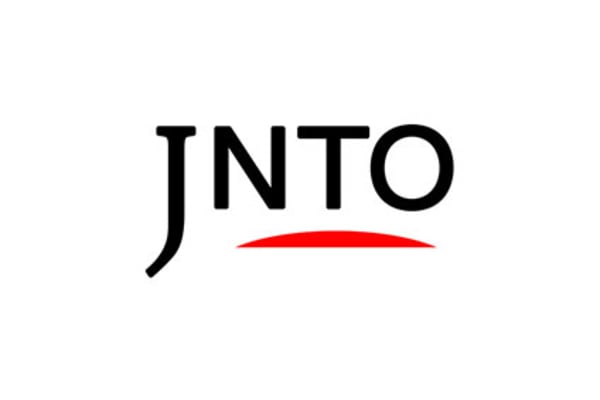 Nature
Okinawa
Tokashiki Island (Tokashikijima)
Okinawa-ken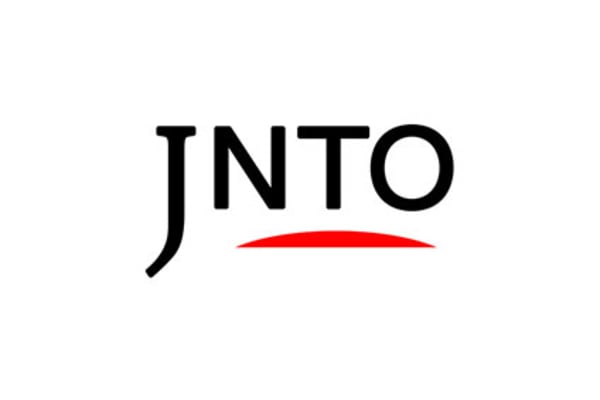 Nature
Okinawa
Nishibama Beach
Okinawa-ken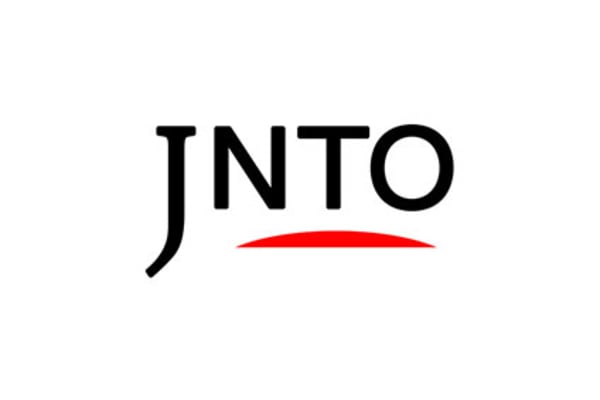 Nature
Okinawa
Zamami Island (Zamamijima)
Okinawa-ken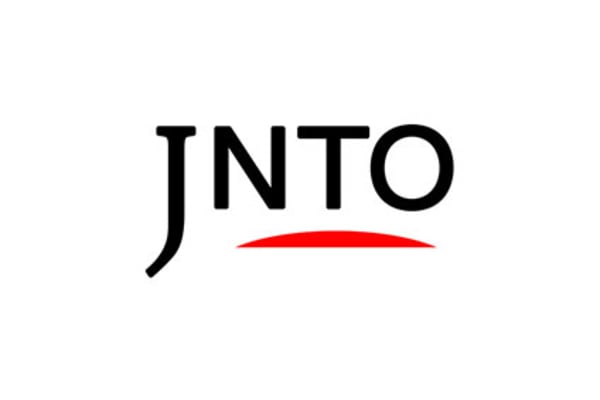 Nature
Okinawa
Aka Island (Akajima)
Okinawa-ken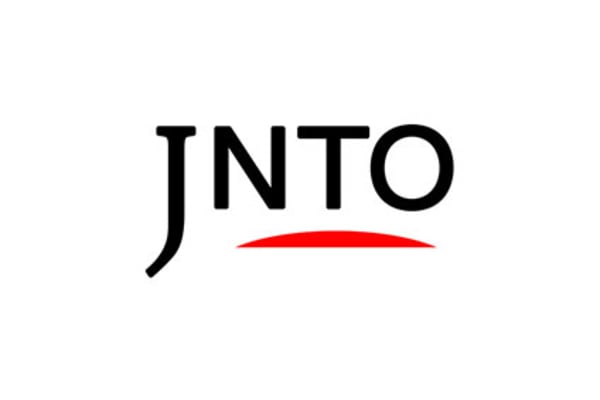 Nature
Okinawa
Kume Island (Kumejima)
Okinawa-ken