Breathtaking gorges to hike and bike, and charming hot springs to soak in afterward
Just 30 minutes from Sendai and offering some of Miyagi's best hot springs, hiking, and scenery, mountainous Akiu is a convenient and restful place to recharge. Don't Miss
The 1500 year tradition of soaking in the local hot springs
Sampling ohagi, a signature sweet made with rice
Gazing deep into Rairai Gorge to see mysterious boulders
Reenergizing at Akiu Otaki waterfall
How to Get There
You can reach Akiu from Sendai by bus or car. The journey takes around 30 minutes.
Buses to Akiu depart from Sendai Station with roundtrip tickets available from the driver. If combining your visit with a hotel stay, many offer a free shuttle pick-up and drop-off service from Sendai Station.
Get your bearings
If arriving by bus, pass the Sendai Astronomical Observatory and Sakan Hotel to alight at the third stop: Akiu Sato Tourism Center. You can learn how the town developed from a railroad town transporting valuable Akiu stone to one of Japan's finest hot spring resorts.
Anything else needed can be found here too, even an outdoor footbath. Take advantage of a free rental bike service to navigate the hilly area.
Luxuriate in rich mineral waters
With records dating back 1500 years and historical figures such as an emperor and the famous feudal lord Date Masamune rejuvenating in its waters, the healing Akiu hot springs have long been a go-to spot for rest and relaxation.
You can stay at one of the hot spring hotels or use the baths as a day visitor. Check the opening times for the hot springs at the tourism center and remember to visit early; most day-use spas open only until 2-3 p.m. Gorge yourself on natural surroundings
A one-kilometer hike that begins from behind the Akiu Sato Tourism Center, Rairai Gorge is a forested canyon-side trail which cleaves the town of Akiu in two. As you cross Nozoki Bridge, pause and look down to see a perfect heart-shaped hole, naturally carved into the stone. Allow for about 40-50 minutes to complete the journey there and back.
Refresh the senses at one of Japan's greatest waterfalls
Satisfy your sense of adventure by completing a challenging 14-kilometer bicycle ride to Akiu Otaki. This 55-meter high, six-meter wide waterfall is impressive in any season, but especially lovely when framed by verdant summer green or the colored leaves of autumn.
An elevated platform allows a great view of the entire falls, then you can descend to the basin below to hear the thunderous roar of the cascading waters.
An urban hub for local treats
Akiu's main tourist area is compact and offers everything you might need.
Visit Shufu no Mise Saichi supermarket before early afternoon to get your hands on ohagi, local rice cakes covered with red azuki beans. Then wash the delicacies down with a glass or two of local wine from Akiu Winery or peek inside the studios at the Akiu Traditional Crafts Village. At the craft village you can find items such as smiling wooden kokeshi dolls and chat directly with their creators.
Did this information help you?
out of found this information helpful. Nature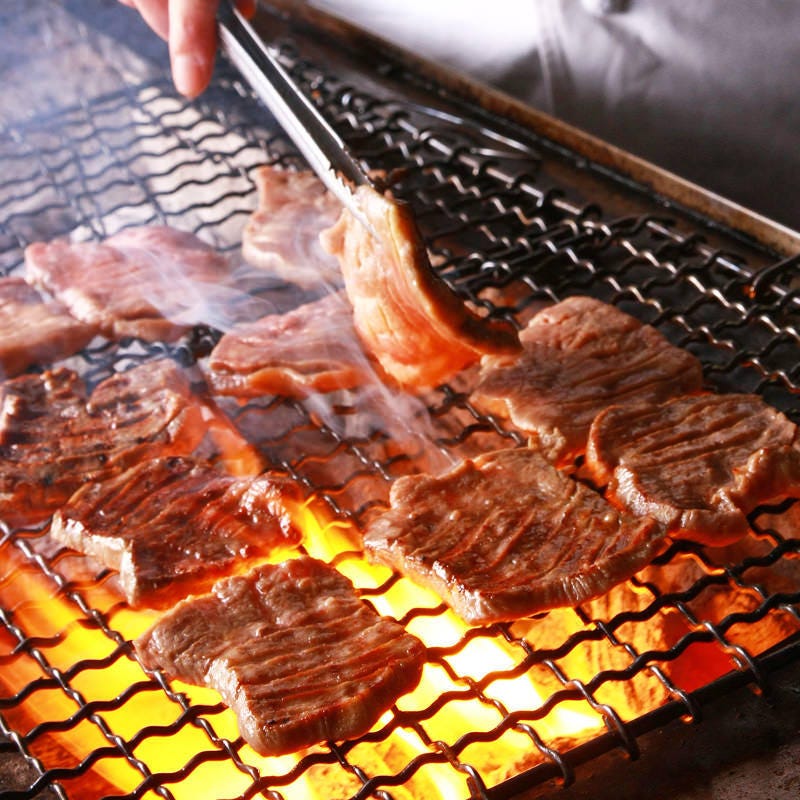 Miyagi
Datenogyuutan Miyagiintaten
Beef Tongue Miyagi
Yasaiya Cafe Buerude
Café Miyagi
Sendaihorumon Yakiniku Tokiwatei Ayashiekimaeten
Yakiniku (BBQ)