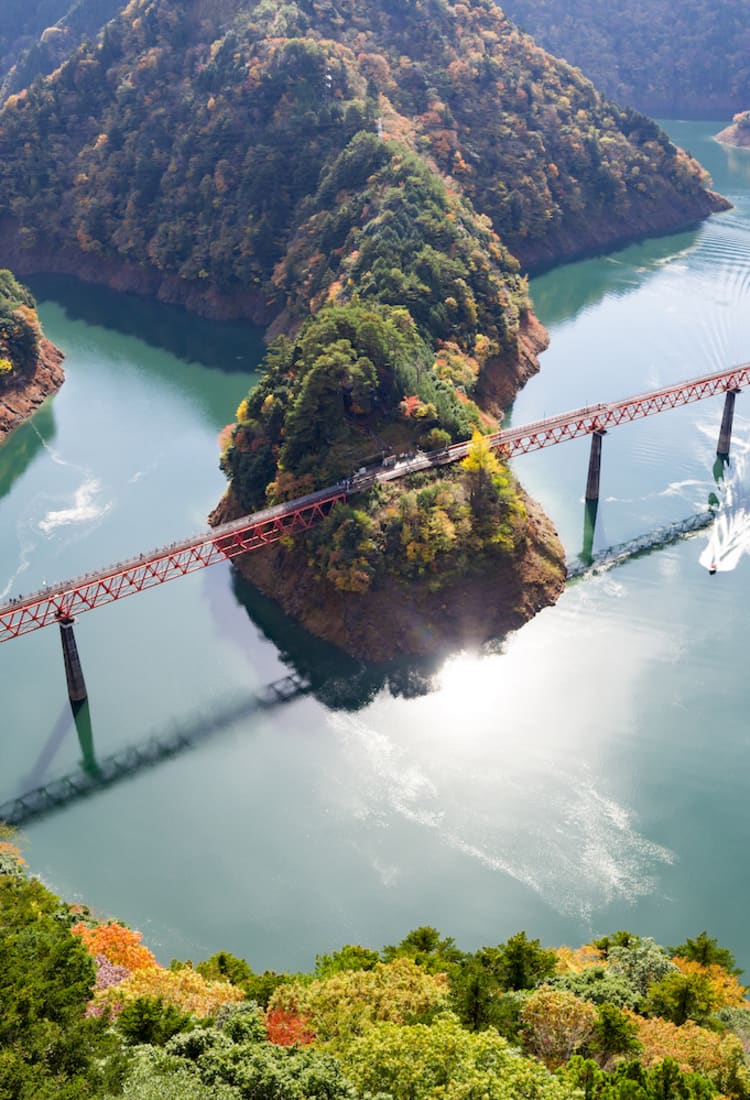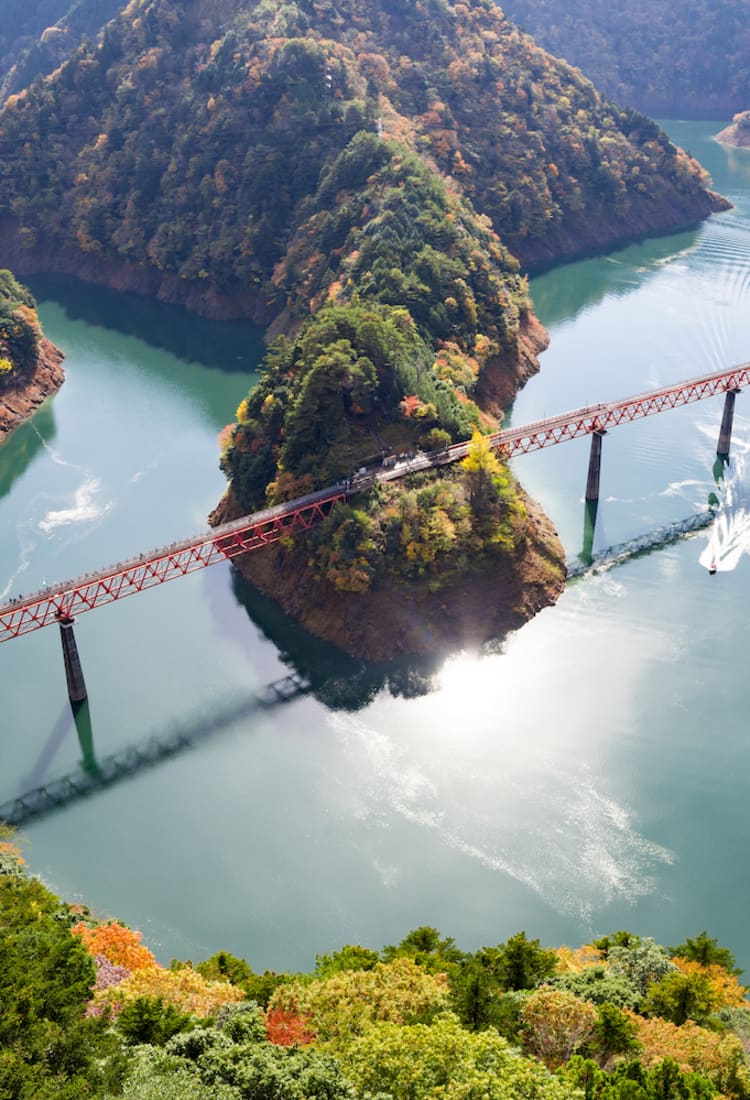 Tokai
Shizuoka
Healing onsen, spectacular ocean views, and iconic Mt. Fuji
Refresh your spirit in Shizuoka's mountains, temples and shores, depicted in art and poetry. Eat some of the country's finest seafood and sip premium green tea
Shizuoka Prefecture is a popular urbanite destination situated midway between Tokyo and Nagoya, away from the hustle and bustle of the cities. Shizuoka has two distinct faces. One is mountainous and green, dominated by deep forests, verdant tea plantations, and Mt. Fuji—the country's most recognizable symbol. The other face is liquid: the sea, beaches and onsen where millions come to relax and play every year.
Shizuoka is accessible by the JR Tokaido Shinkansen from Tokyo, Kyoto, Osaka, Nagoya and beyond as well as regular JR trains, highway bus and car. You can also fly into Mt. Fuji Shizuoka Airport.
Tokyo is the usual jump-off point for a journey to Shizuoka. The JR Tokaido Shinkansen can get you to the coastal hot spring resort of Atami or Shizuoka Station in an hour or less; you can use your Japan Rail Pass for this and other slower JR trains. Local trains take about three hours. Highway buses run regularly between Tokyo and Shizuoka, and take around the same time as a regular train. Mt. Fuji Shizuoka Airport, built in 2009, handles both domestic and international flights for several airlines.
Don't Miss
Tea fields on the Nihondaira Plateau , views of Mt. Fuji and the Pacific
The Izu Peninsula's white-sand beaches, crystal clear waters and rugged coastline
Two of Japan's top-class onsen resorts, in Atami and Ito
World-class art museums and Sunpu Castle, where shogun Tokugawa Ieyasu lived
Trending Attractions in Shizuoka
Suruga Hina Dolls

Suruga hina ningyo are dolls made with rice straw and dressed in formal kimono—a style worn by the imperial court. Considered good-luck charms, they are displayed at annual festivals dedicated to children's wellbeing.

Unagi

Unagi, or eel as it is called in English, is loved across Japan. In the peak of summer, households across Japan traditionally treat themselves to eel on the Day of the Ox. A dish of charcoal-grilled eel, dipped multiple times in a rich sauce and served over rice, can be enjoyed year-round. If you find yourself at Lake Hamana, in Shizuoka Prefecture, be sure to try some—the area is famous for its eel-farming industry.

Shizuoka Tea

Shizuoka has been growing tea since the mid-12th century, and its climate and water quality have made the region the country's top producer of tea. The healthy brew comes in many varieties, including fully organic.

Wasabi-zuke

Wasabi, an indispensable ingredient in Japanese cuisine, originated in Shizuoka Prefecture. Finely chopped wasabi stems that are pickled in sugar, salt and the leftover sediment from producing sake. Wasabi-zuke's unique blend of sweet and spicy is a great topping for freshly cooked white rice.

Unagi Pie

A sweet, flaky pastry with eel extract with a delicate and light texture. The savory taste goes great with coffee, tea or ice cream.

Suruga Bamboo Crafts

Suruga bamboo crafts are a sophisticated form of basketry. Young bamboo is cut thinly into strips that are woven to create elegant and delicate designs.
Spring

The season brings cherry blossoms in late March and April, fresh green tea at tea plantations, the Hina Matsuri (Doll Festival), feudal lord processions, and a giant kite festival.

Summer

The rainy season produces hydrangeas and irises in June, Mt. Fuji opens to climbers in July, and Izu's beaches are lively with ocean worshippers.

Autumn

The mountains and areas around the prefecture come alive with fiery autumn leaves. Enjoy a variety of outdoor activities in the pleasant autumn weather. Warm beach weather lingers through September on the Izu Peninsula.

Winter

Snow-capped Mt. Fuji looks stunning, Shizuoka's hot spring resorts warm the body and soul, and outlet malls get busy with bargain-hunters.