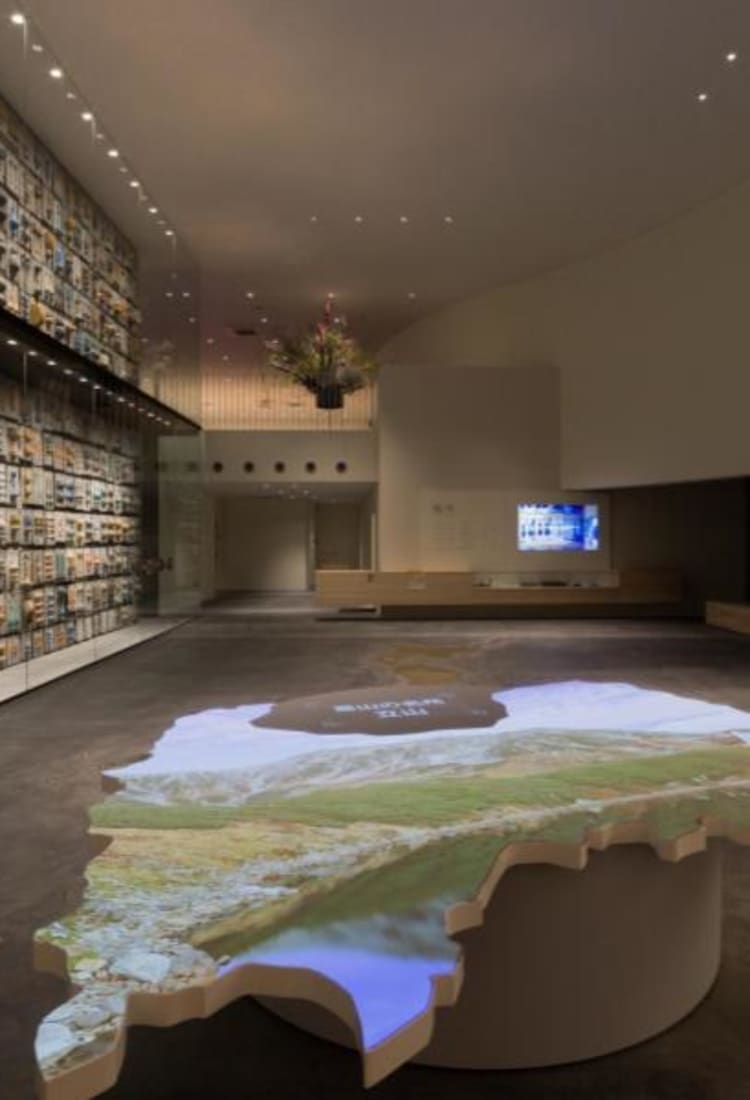 Craft Tourism: try your hand at traditional crafts
Craft Tourism: try your hand at traditional crafts
Across the world, traditional craft products made by masters, using skills passed down locally from one generation to the next, are in great demand. The city of Takaoka, in Toyama Prefecture, is known for a variety of traditional industries, including copper and tin casting, lacquerware, and mother-of-pearl inlay work. The end products make wonderful gifts and souvenirs in themselves, but a visit to Takaoka offers something more: the opportunity to experience a wide range of craft-based tourism. Here you can watch how products are made, talk to master craftspeople, and even try some of the crafts yourself.
Not just shopping, but experience-based tourism 
---
The city of Takaoka was founded in 1609, near the start of what is now referred to as the Edo period, when Japan was ruled by powerful samurai feudal lords known as daimyo. This period also saw the beginning of monozukuri (literally 'making things'), the Japanese tradition of craftsmanship.
The key person in this case was the daimyo Maeda Toshinaga. Historical accounts record that the making of copperware in Takaoka began when "Maeda Toshinaga, on establishing [the city], brought together seven talented founders and set about promoting the industry". Since then, the city has had a flourishing metal casting industry, producing copperware and tinware. The skills of traditional crafts such as lacquerware and mother-of-pearl inlay work have also been passed down, from generation to generation, for over 400 years.
Venture into the streets of Takaoka, and you will find beautiful craft products everywhere. But rather than just shopping for craft products, why not indulge in a spot of "craft tourism", learn about the monozukuri process, and deepen your understanding by trying it for yourself?
Takaoka offers an opportunity to see monozukuri in action, talk to master craftspeople while observing their skills from close up, and even try various crafts for yourself. With a range of monozukuri-related events and tours available, a visit to Takaoka provides a unique experience centering on crafts, along with the opportunity to enjoy gourmet cuisine and strolling around the city.
Must-see opportunities to explore ancient and modern Japanese design
---
One must-see on your craft tour of Takaoka is Nousaku, a foundry established more than 100 years ago. It's about 15 minutes' drive from Shin-Takaoka Station on the Shinkansen line.
Nousaku's modern premises, created by leading Japanese architects and designers, are worthy of a cutting-edge design company. The building houses a factory, space for casting workshops, shop and café. Foundry tours and casting workshops can be booked online.
Foundry tours start at the entrance, which features an impressive display of molds covering an entire wall, and visitors are soon struck by the distinctive heat and smell of molten metal. One of the greatest attractions of craft tourism is that it offers a sensory experience which can't be obtained simply by looking at the finished product. Casting workshops allow visitors to try their hand at making any one of a list of around 10 items, including tin sake cups and trays.
An "open factory" movement is spreading across Japan, with an increasing number of manufacturers opening up their factories to show monozukuri in action, allowing visitors to see how products are made and gain a deeper appreciation of their value.
Every autumn (from September through November), Takaoka hosts a variety of fascinating events that link crafts and tourism, including the Takaoka Craft Tourism and Takaoka Craft Ichibamachi. The city also hosts an annual Takaoka Craft Competition and is dedicated to the pursuit of initiatives surrounding the manufacture of products that combine traditional craft techniques with modern design to meet the needs of our time.
Another must-see, not far from Nousaku, is the Toyama Design Center, which exhibits products with outstanding design and functionality, made not only in Takaoka but across Toyama Prefecture. With both traditional crafts and modern manufacturing industry, Takaoka offers visitors the opportunity to explore both ancient and modern Japanese design.
Enjoy strolling around Takaoka, home of monozukuri
---
Takaoka is also a city that's fun to stroll through. From Shin-Takaoka Station, the start of your journey, you can take a local line to Takaoka Station, and even just the area within walking distance is full of interest. Trams are also a handy way to get around the city.
The Kanayamachi district has many historic streets and buildings. The traditional houses here were built as combined dwellings and places of work, and feature distinctive senbon-goshi ("thousand-bar lattice") windows, designed to let in light and fresh air. The area has a number of craft shops selling copperware and lacquerware, where you are sure to find something to your taste.
Right next to Kanayamachi, occupying a historic merchant's house on Yamacho-suji Street, is the Han Bun Ko complex, which includes a selection store and workshops where you can try your hand at traditional crafts.
Takaoka has much to offer besides crafts, and your itinerary should include must-see attractions such as the Zuiryuji Temple (Buddhist), whose main gate, main hall and treasure house are designated as Japanese national treasures, or the Amaharashi Coast, which offers outstanding views across Toyama Bay to the majestic Tateyama mountain range, the pride of Toyama Prefecture.
Enjoying the local cuisine is an important part of any vacation, and while you are in Takaoka you should sample the wonderful seafood from the Sea of Japan. At restaurants on Daibutsumae-dori Street or Takamachi Shotengai Street, you can enjoy firefly squid (hotaru-ika, in season from March through May), white prawns (shiro-ebi, April through November) or yellowtail (buri, November through February) with beautifully matched local sakes, a perfect complement to your visit.
For more information, visit Tourism Information in Toyama website at
Nousaku(HP)