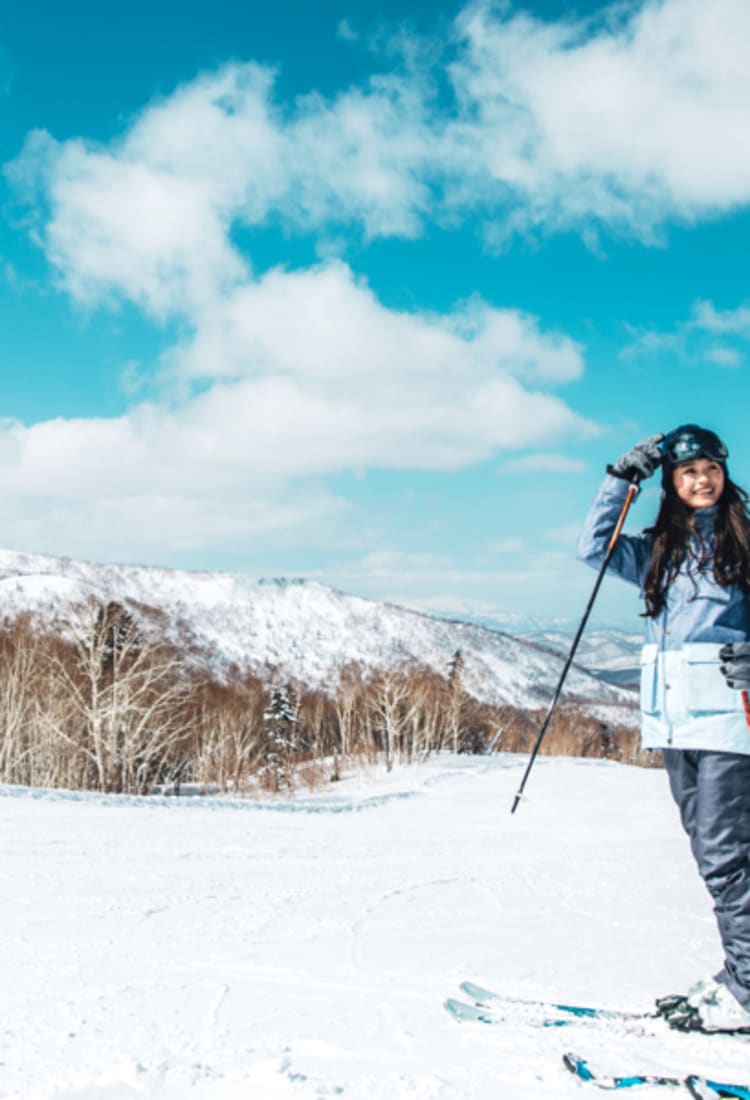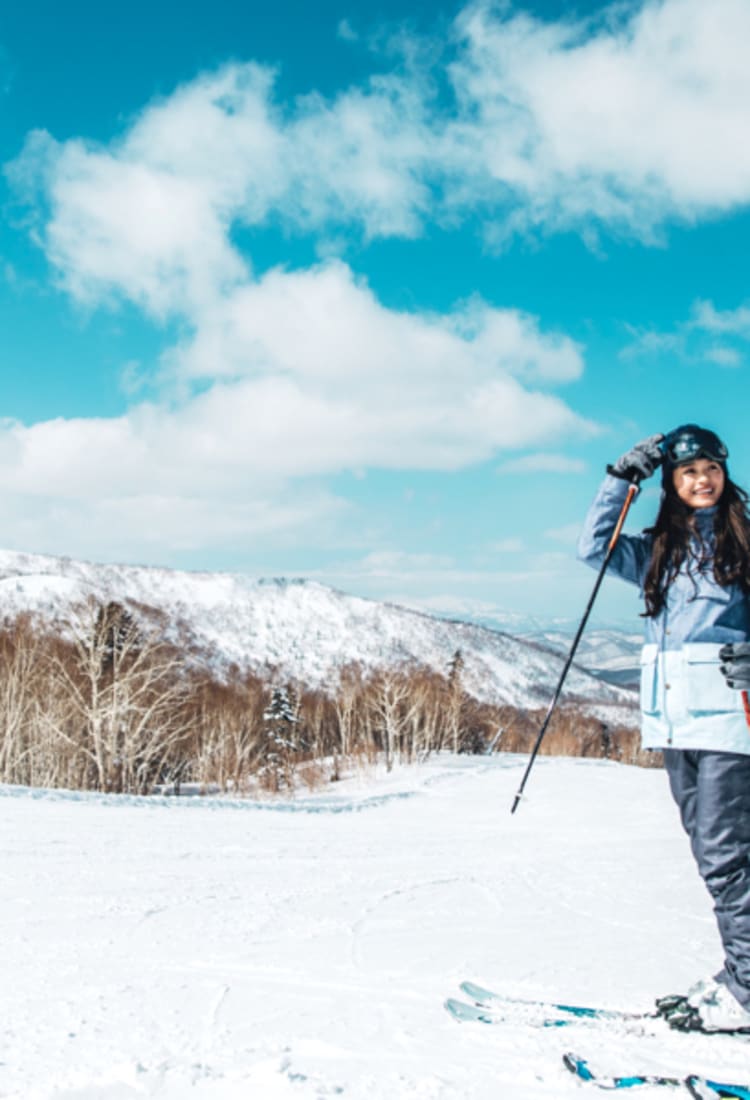 World Class Powder at a Winter Wonderland in Hokkaido
World Class Powder at a Winter Wonderland in Hokkaido
Hokkaido, the northernmost prefecture of Japan, is famous for its vast wilderness and heavy snowfall, and its high quality powder has made it a famous gathering spot for people from around the world who enjoy winter sports. Kiroro Snow World in particular is gaining recognition among domestic and international skiers and snowboarders for its first-rate powder snow.
From children to enthusiasts, everyone can fully enjoy first-rate powder
---
There are a number of world-famous ski resorts in Hokkaido that are well known for the quality of their snow such as Niseko, Furano, and Tomamu, all of which are favored by skiers and snowboarders. Among them, the most popular resort with first-rate powder is Kiroro Snow World, located 40 minutes by car from the historic port city of Otaru.
Kiroro Snow World
Kiroro Snow World is located in a heavy snowfall area with especially low temperatures and humidity, even for Hokkaido, and these conditions are the reason that its high quality powder is kept fresh.
The snow isn't damp at all, and fluffy as a feather, so much so that you can't even make a snowball in your hand. Even winter sports enthusiasts will be surprised at how the kicked up powder doesn't stick to skis or snowboards.
Kiroro Snow World
Kiroro Snow World can be enjoyed every year from late November to early May, with the best season being from December to late March. Among the largest ski resorts in Hokkaido, Mt. Nagamine, with an elevation of 1,090 meters (3,576 feet) and Mt. Asari, with an elevation of 1,180 meters (3,871 feet) together have 22 courses with a maximum length of 4,050 meters (13,287 feet).
Anyone looking for high quality snow will be able to enjoy our first-rate powder on a multitude of slopes for people of all levels, from beginner to advanced enthusiasts, including back country slopes that attract top skiers and snowboarders from all over the world, as well as slopes for children.
Ride a gondola or lift up into the mountains and the peaks and basins, wrapped in snow, spread out before your eyes. Head out onto the slopes in the cold, bracing air, and at every turn you will be enveloped by sprays of powder. Gliding over and through the powder in this majestic countryside is an unforgettable experience.
No experience skiing or snowboarding? No problem!
---
First time taking part in snow activities? Not yet confident in your skiing or snowboarding skills? Relax! There's ways to enjoy Kiroro Snow World without having to ski or snowboard.
In particular, the Snow Buggy and Snow Raft activities are recommended. You can freely drive around the snow course on a Snow Buggy, feeling the refreshing winter air while taking in the snowy scenery.
Kiroro Snow World Snow Buggy
Once you learn the basic handling, you can head straight to the course. Feel the exhilaration of the rear tires slipping and spinning as you round a corner, as well as other surprising experiences as you drive on the snow!
Even more thrilling is going out on a course together with your family or friends. Even beginners who feel uneasy will find themselves grinning ear to ear as they grow accustomed to the handling while driving around the snowy course.
The Snow Raft lets you breeze through the snow course while riding in a rafting boat towed behind a snowmobile.
Kiroro Snow World Snow Raft
Not only is there the thrill of not being in control of your boat, but our veteran drivers with a thorough knowledge of Hokkaido snow will give you an entertaining ride with changing speeds, curves, and various other maneuvers.
Your body will sway back and forth with the boat as you go through curves, and when the boat speeds up there is the uncanny sensation that you are riding through waves in the open sea. Enjoy yourself and hold onto the boat as it bounces back and forth!
An overflowing, extraordinary atmosphere in the 360° photogenic ice pavilion
---
After you're done playing in the snow, head to the ethereal "Ice Star Resort Kiroro," made from more than 200 ice blocks. This snow and ice pavilion, which only appears in winter (December 21, 2018 to March 23, 2019 for the current season), is built using authentic Swedish techniques, from the structure all the way to the exterior and interior.
Kiroro Snow World Ice Star Café & Bar
The entrance has a large door, covered in animal fur, and as you pass through the entrance's ice tunnel you will find the ""Ice Star Café & Bar,"" where you can enjoy an original cocktail in a glass made of ice, and the ""Ice Star Restaurant,"" where you can have cheese fondue with local ingredients from Hokkaido.
Kiroro Snow World Ice Star Café & Bar
Lighting fixtures that change color have been placed under the ice blocks making the entire building feel like a dynamic, living organism as the colorful hues and tones shift back and forth. No matter where you look, every corner of the restaurant is infused with an extraordinary, photogenic atmosphere.
Come up to the bar, carved out of ice, and you can enjoy an exceptional cocktail from a glass that's also made of ice. Cocktail recipes featuring Japanese sake as a base are a unique treat.