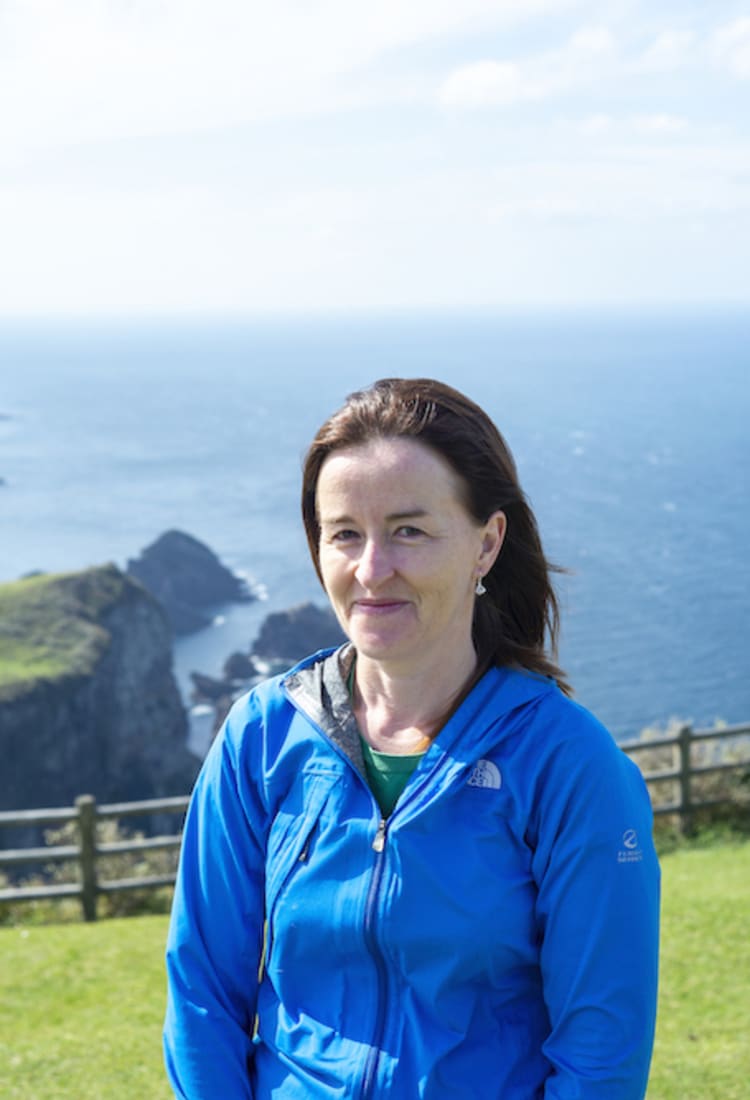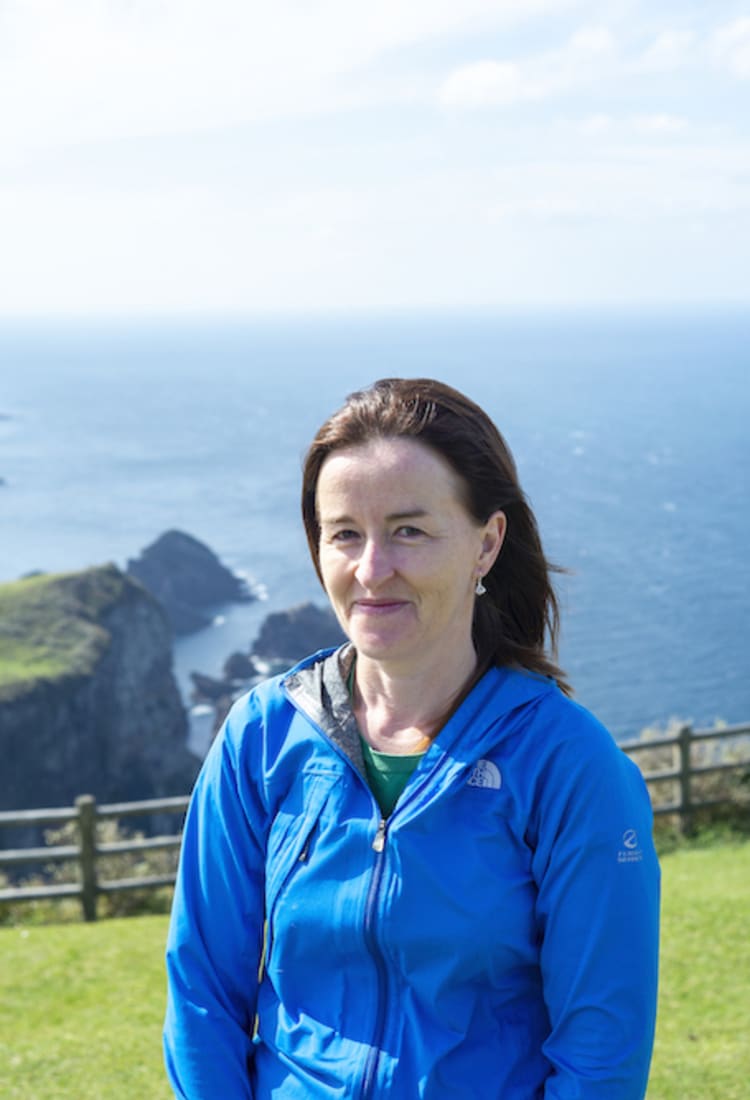 The Oki Islands – a UNESCO Global Geopark and Japan's best-kept secret
The Oki Islands – a UNESCO Global Geopark and Japan's best-kept secret
The Oki Islands lie just 60km off the coast of Shimane Prefecture, in the Sea of Japan, but visitors are often heard to exclaim, "I can't believe this is Japan!"

In 2013, UNESCO designated the islands as a Global Geopark for the beautiful landscape formed by their unique terrain and geology. Around three hours by JR train from Osaka to Yonago, then 40 minutes by train or bus to Sakaiminato or Shichirui, and finally two to three hours by ferry, they're not easy to reach, but attract many visitors.

Nicola Jones, originally from New Zealand, knows the islands well. She came to Nishinoshima, one of the archipelago's four inhabited islands, in 2011, when she married a local man. We asked her what makes Oki so special.
A fragment of Eurasia in the middle of the Sea of Japan
ーHas the number of foreign visitors to the islands gone up since they were designated as a UNESCO Global Geopark?
 
NJ: Yes, though in fact, it started to rise a little before that. People who are tired of visiting cities come here in search of natural peace and beauty, and to relax. These days, an increasing number of accommodations and restaurants in Oki actively welcome foreign visitors.
 
Nicola Jones
ーWhat makes the Oki Islands so special compared to other islands around the world?
 
NJ: Oki was formed by volcanic activity around six million years ago. It's a small place, where you can see how the geology, the ecosystems and the people are closely linked.
 
A large crater created by volcanic activity is known as a caldera. Oki is one of the few places in the world where the caldera is under the sea, a submarine caldera. The only two places in the world where you can see this clearly are the island of Santorini, in Greece, and Oki.
 
The islands of Japan, including Oki, were once part of the continent of Eurasia. After a long period of volcanic activity, they broke off and became the islands you see today. The three islands of Nishinoshima, Nakanoshima and Chiburijima were once part of a single volcanic island.
 
The Oki Islands are a small fragment of the Eurasian continent, in the middle of the Sea of Japan.
 
ーAre there any rare plants or animals?
 
NJ: Unique animals include the Oki-no-usagi (Oki hare). Our best-known plants are the Oki-tanpopo (Oki dandelion) and Oki-no-azami (Oki thistle). We have many other plants and animals that are not endemic to Oki but are a little different from those found in most parts of Japan.
 
The people of Oki have also developed a distinctive culture. Among Shinto observances, for example, there are local customs and small festivals that have been around since ancient times, especially Kagura theatre, which is performed to entertain the gods.
 
There are many Shinto shrines – it's hard to know exactly how many, but according to some records it's a total of 107 on the four islands. The mountainous terrain made it difficult for people to move about, so it was easy for small communities to become isolated, and they developed their own, unique beliefs.
 
"Come and see it, come and feel it for yourself"
---
ーWhat things should you see in Oki?
NJ: One highlight is the Kuniga Coast on Nishinoshima, which has sheer cliffs stretching for 13km. The 257m-high Matengai Cliff is particularly impressive.
It's a peaceful place, where cows and horses graze without a care on the coastal farmland, and tourists often say they can't believe it's part of Japan. Many come after seeing pictures online, and say it's even prettier than the photos.
NJ: Another must-see is the Tsutenkyo Arch, a rock arch that the sea has carved out from a cave along the cliffs of the Kuniga Coast. You should definitely walk the hiking trail from the top of Matengai Cliff down to the bottom to see Tsutenkyo Arch. Take it at your own pace, enjoy the feel of the wind, and come back refreshed in mind and body.
Tsutenkyo Arch
NJ: From the Akao Lookout, you can see a large part of the Kuniga Coast in the distance. The observation deck has a roof, so you can relax, eat snacks, or watch wild birds here, depending on the season. From the Onimai Lookout you can see the islands of Nakanoshima and Chiburijima.
Chiburijima, seen from the Onimai Lookout area
NJ: For people who like activities, I also recommend sea kayaking off the coast. You can look down at the Kuniga Coast from land, but it's even more impressive when you look up at it from the sea. You can paddle into caves or under sheer cliffs and feel the power of nature.
ーWhat are the other three islands like?
NJ: Dogo, which is further away, on its own, is the biggest of the Oki Islands. It's just over an hour by ferry from Nishinoshima. It has mountains so deep you forget you are surrounded by sea, and the sights include an 800-year-old Japanese cedar known as the Chichi-sugi, and the Dangyo Waterfalls. The town has a big supermarket, which is convenient for visitors too.
Chichi-sugi Japanese cedar (Photo provided by: Okinoshima Town Office)
 
NJ: The main feature of Nakanoshima is its ricefields. The reason there is enough flat land to grow rice on a big scale is that the lava from a volcanic eruption 2.8 million years ago filled in a large estuary. It's an unusually open landscape for the Oki Islands.
 
A famous spot on Chiburijima is the deep red cliff known as Sekiheki. From the Mt. Akahageyama Lookout, you can see all three of the other islands. Chiburijima has the smallest population of the four Oki Islands.
 
Sekiheki Cliff
ーWhat delicious food can you eat in Oki?
 
NJ: Seafood, of course! In the spring season, from March to June, you can get Iwagaki (rock oysters). They are farmed around Nishinoshima and Nakanoshima, taking advantage of the shape of the caldera geology.
 
NJ: On Nakanoshima, you can also eat Oki-gyu (Oki Beef). Nakanoshima is easy to get to. It's about 10 minutes by ferry from Nishinoshima.
 
When you visit the Oki Islands, the first thing I would recommend is to have dinner and breakfast where you are staying, and try all the Oki foodstuffs and local dishes. For lunch, you should go to one of the local restaurants.
 
ーWhich restaurants do you recommend?
 
NJ: One of my favorites is Nishiwaki Sengyoten, which offers a sashimi set lunch, among other things. The fresh seafood is delicious, and the elderly couple who run the place are very friendly. They don't speak much English, but they welcome foreign visitors, and do their best to communicate with gestures.
 
Nishiwaki Sengyoten
Nishiwaki Sengyoten's "Goen Teishoku Sazanami" set meal with awabi takikomi-gohan (rice cooked with abalone), grilled turban shell, and sashimi
ーIs there anything visitors to Oki should be aware of?
Access to Oki from the mainland is by ferry or high-speed boat, so crossings may be cancelled if the weather is bad. The tourist association has staff who speak English and other foreign languages, so you can ask them to contact you just in case.
Another thing is the regular buses are not very convenient, so unless you are on a guided tour, the main ways to get around are taxi, rental car or bicycle, or walking. There are not many taxis or rental cars, and at weekends they get booked up very quickly, so it's best to book early.
Transportation is a little inconvenient, but it's only a 10km loop (3-4 hours' walk), from Urago, in the middle of Nishinoshima, to the Kuniga Coast and back to Urago. For people who like hiking, it's a comfortable distance, and you can enjoy looking at the terrain, the geology, and the plant and animal life.
"The best thing is the people are so friendly"
---
ーWhat were your first impressions of Oki?
NJ: Before coming to Oki, I was working as a Coordinator for International Relations in Matsue, in Shimane Prefecture, on the mainland. I'd heard Shimane was very rural, so at first I was worried about how it would work out, but Matsue turned out to be a bigger city than I'd imagined. In New Zealand there are really very few people in the countryside, and your nearest neighbors may be 2km away (Laughs).
The first time I visited Oki was to give a talk at an elementary school on Nishinoshima. I can still clearly remember watching the sun set from the Kuniga Coast. Nishinoshima was quite unlike Japan, somehow a bit like New Zealand, with cows and horses too, and I fell in love with it immediately.
ーWhat brought you to Nishinoshima?
 
NJ: Marrying my husband, who lived on Nishinoshima. I worked at the Nishinoshima Tourism Association for quite a few years, but now I spend all my time running around after our twin boys.
 
ーWhat's your favorite part of living on Nishinoshima?
NJ: The best part is the people are so friendly! People in the neighborhood often play with our boys, or invite me to tea, or bring me fish they catch, or vegetables from their garden. Tourists often tell me people in Oki are friendly, too.
From about the 17th to the 19th century, the Oki Islands flourished as a port of call for ships sailing up and down the Sea of Japan coast. At one time they were also used as a place where nobles were exiled, so you can say they welcomed all kinds of people.
This may be why the people of Oki are used to strangers. Welcoming outsiders while preserving their own culture is something they seem to be good at.
Shimane | Japan Travel | JNTO
Nishinoshima Tourism Association
Address: 4386-3 Mita, Nishinoshima-cho Oki-gun, Shimane
Access: JR train from Osaka to Yonago (around 3 hours), then bus or train from Yonago to Sakaiminato (around 40 minutes) or Shichirui (50 minutes), and Oki Kisen ferry to Beppu, from Sakaiminato or Shichirui (both around 2 hours 30 minutes). Ferries from the mainland to the Oki Islands sail twice daily in the summer season, once a day in winter.
Nishiwaki Sengyoten
Address: 677 Urago, Nishinoshima-cho, Oki-gun, Shimane