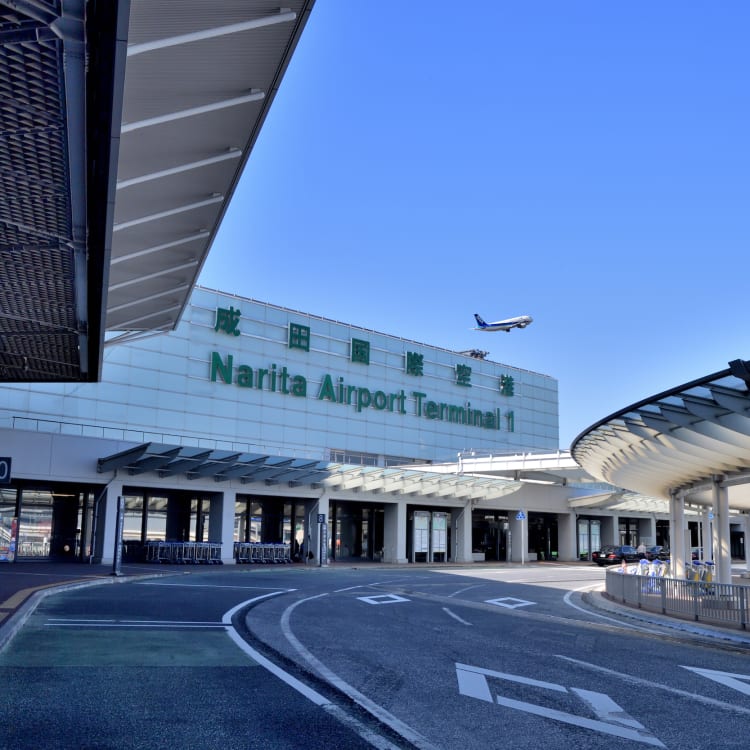 Other Cities
Photo copyright: ©NARITA INTERNATIONAL AIRPORT CORPORATION
Most prefectures in Japan have at least one airport and with the development of low-cost air travel, you can access almost every corner of the country in an economical way.
If you are planning some long-distance traveling while in Japan, flying could be your most time efficient option.
Airports generally offer bus and taxi services, as well as rental car options, meaning a smooth onward journey. Many of the country's airports also offer short international flights from the surrounding Asian countries—the cities of mainland China, Hong Kong, Taiwan and Korea.
If you decide to do some domestic flying in Japan, look into the price deals for foreign visitors from the countries two major airlines—All Nippon Airways and Japan Airlines. The ANA Experience Japan Fare


and Visit Japan Fare/Welcome to Japan Fare


offer significant discounts.
List of airports
Miyagi:
Sendai International Airport
This airport is about 20 km southeast from the city of Sendai, the biggest city in the Tohoku area.
Fukushima:
Fukushima Airport
This airport is located next to the green Fukushima Airport park, which has a Japanese garden, an observation deck, an athletic field, and event space.
Niigata:
Niigata Airport
Located near the coast of Niigata, the airport acts as a hub to explore countries further afield such as Russia, China, and Korea.
Toyama:
Toyama Kitokito Airport
This airport is located 7 km from the heart of Toyama City and has an attractive view of the beautiful Tateyama mountains set in the Northern Japan Alps.
Ishikawa:
Komatsu Airport
This airport is located in the heart of the Hokuriku area, in southwestern Ishikawa.
Hiroshima:
Hiroshima Airport
Hiroshima Airport is located a 50-minute bus ride from the city of Hiroshima and is an important travel hub for the Chugoku and Shikoku areas.
Tottori:
Yonago Kitaro Airport
This airport is located in the center of the beautiful Yumigahama Peninsula—an area full of Japanese mythology.
Kagawa:
Takamatsu Airport
Takamatsu Airport is located about 15km south of the city of Takamatsu on the island of Shikoku. There is a bus service to the popular spot of Kotohira (Konpira Shrine).
Ehime:
Matsuyama Airport
The famous Japanese novel, Botchan, by Natsume Soseki unfolded in the town of Matsuyama. Matsuyama Station is located a 15-minute bus ride from the airport.
Kumamoto:
Aso Kumamoto Airport
The active volcano, Mt. Aso—one of the largest caldera volcanoes in the world—is a one-hour bus ride from here.
Miyazaki:
Miyazaki Bougainvillea Airport
This airport is about 20 minutes by car to downtown Miyazaki. Trains are also available from Miyazaki Airport Station.
Kagoshima:
Kagoshima Airport
This airport is located about 38 km northeast of the city of Kagoshima, on the plateau of Jusanzukahara offering panoramic views of the Kirishima mountains and Sakurajima.
Did this information help you?
out of found this information helpful.