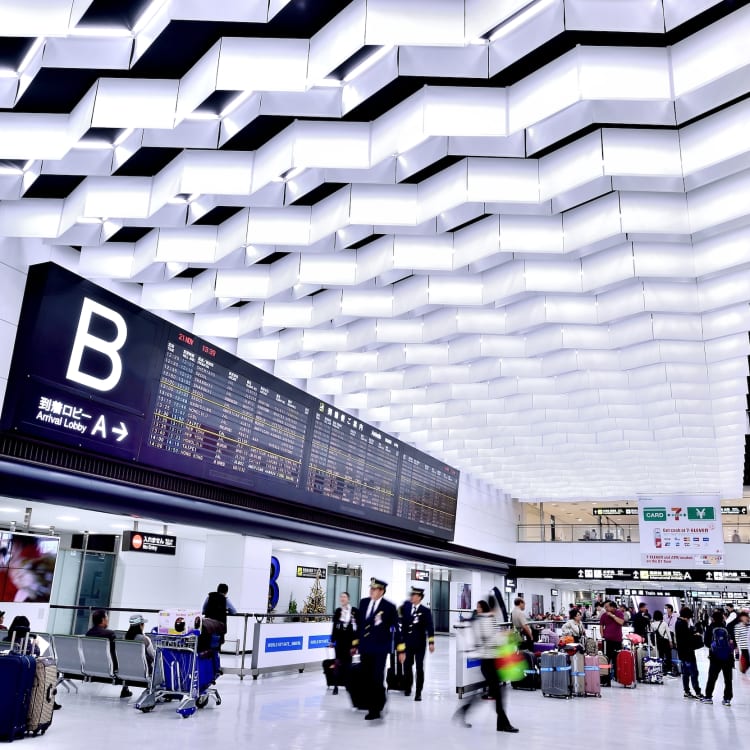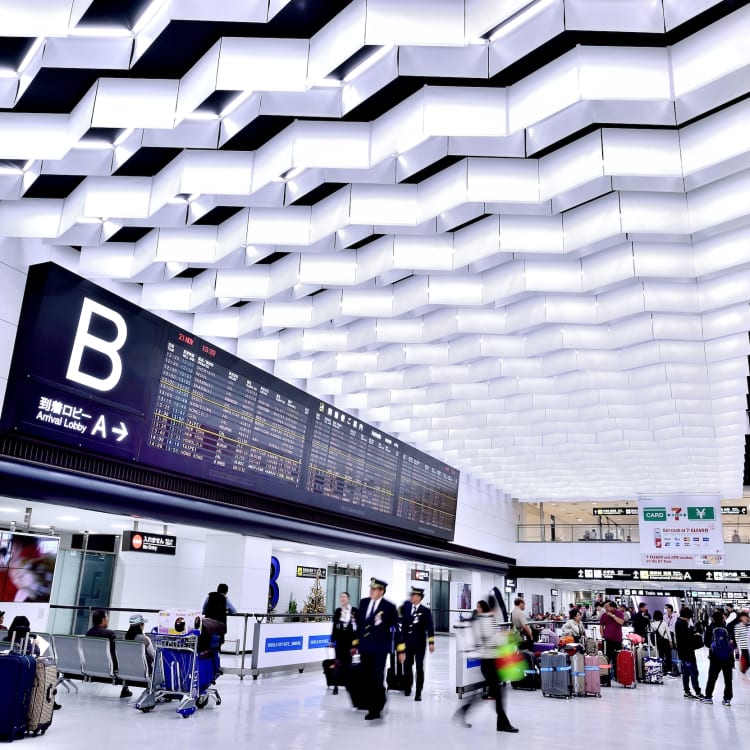 Domestic Air Travel
Photo copyright: ©NARITA INTERNATIONAL AIRPORT CORPORATION
Domestic air travel makes exploring the length and breadth of Japan easy.
Domestic air travel is both cost and time efficient, and is one of the best ways to explore several destinations in Japan during your trip.
With some 90 airports serving domestic and overseas flights, air travel within Japan is very convenient. The two main airline carriers offer cheap domestic flights for visitors to the country. Look into the Visit Japan Fare/Welcome to Japan Fare


by Japan Airlines (JAL) and the ANA Experience Japan Fare


by All Nippon Airways (ANA) to find out more.
You are not just limited to the two major carriers, though, as a whole host of low-cost carrier airlines (LCCs) have entered the highly competitive domestic travel market. These carriers service airports throughout the country, from frozen Hokkaido in the north to subtropical Okinawa in the south. As is the nature of low-cost air travel, some of the most convenient services provided by larger carriers—such as online check-in—are not always an option, and restrictions are placed upon the amount of luggage you can take without incurring extra cost. Research thoroughly before booking your tickets.
In addition to low-cost carriers, there are also a number of domestic airlines that link regional airports. These are an especially convenient option for travelers looking to further explore regional areas of Japan.
While generally a reliable way to travel, flights can be delayed by typhoons and even volcanic activity—especially if traveling down to the Kagoshima area. Check the individual companies' websites for cancellation policies.
Related Information
Other Airlines offer Special Domestic Fares
Did this information help you?
out of found this information helpful.