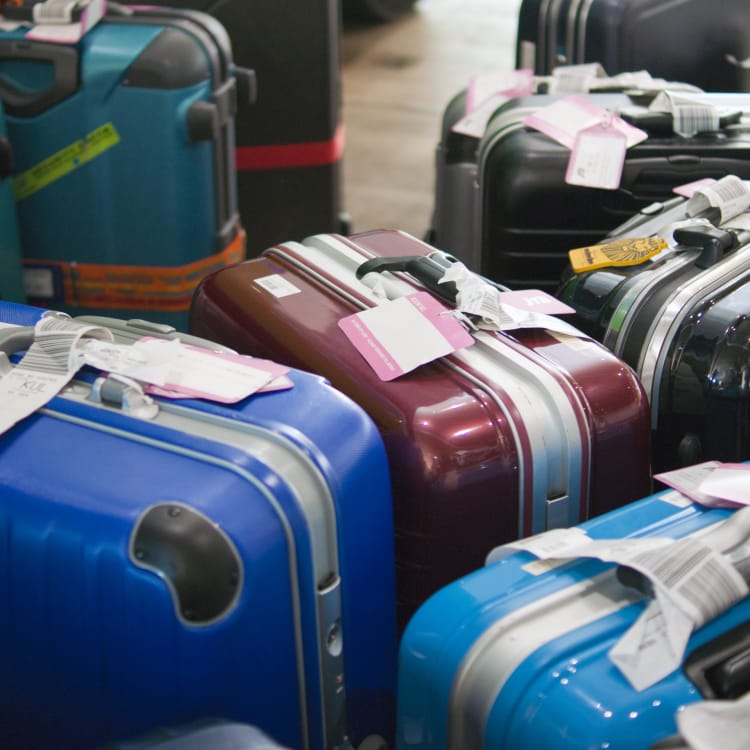 Luggage & Storage
Enjoy the freedom and luxury of "Hands-Free" travel
Coming to Japan generally means bringing a sizeable amount of luggage with you, and carrying these heavy suitcases through busy and crowded cities is definitely one of the most stressful aspects of traveling.
Luckily, Japan's intense commitment to customer service offers your luggage to be safely transported and stored allowing you to travel "hands-free".
"Hands-Free Travel" makes it possible to travel easily and comfortably without the inconvenience of heavy luggage. Visitors can use Japan's high-quality delivery/storage services to enjoy hands-free travel around Japan. Just look for the Hands-Free Travel Counter to drop off your items, fill in the delivery form and you are ready to set off. Enjoy the top-class security and safety of Japan's services, multi-lingual access for international visitors, same-day delivery or delivery at a designated date and time, and compensation for damaged or lost items.
Japan's major airports Narita


, Haneda


, Kansai International Airport


, and Chubu Centrair


, New Chitose Airport


, Fukuoka


, and Naha Airport


all offer luggage delivery services where you can drop your luggage off to be delivered to your hotel. This service is especially useful if you are traveling with many large luggage, traveling with small children or just want to simply jump right into sightseeing after arriving to Japan.
The Hands-Free Travel service is not just limited to delivery from and to the airport, most major hotels can arrange luggage delivery between hotels. Ask for details at the front desk on how to send your baggage onto your next destination. Even if you are not staying in a large hotel, you can still drop your bags off at a designated convenience store to be sent on.
If just want to simply store your luggage, you can easily use coin lockers of various sizes at most stations and tourist facilities in Japan. The cost varies on the size, but expect to pay between 300 and 600 yen. In many modern facilities it is possible to pay by various IC transit cards. Be aware that in very busy locations, the lockers fill up very quickly. Prior research into how and where to store your luggage will definitely help you to safe your time and simply focus on your journey throughout Japan.
Please be aware of some limitations on luggage delivery/storage services (For example items not exceeding 160 linear cm, within 25 to 30 kg in weight, contents are under 300,000 yen in value). Several items cannot be accepted: valuables, fragile items, fresh products and liquids, dangerous and hazardous materials. Delivery/storage services fee varies according to the airport, shipping destination and size of the luggage. Compensation services for damaged or lost items are provided. The amount of compensation may vary depending on the carrier used. There is also a shipment tracking service available.
For more information please check following Hands-free Travel Carriers: Yamato Transport


, JAL ABC


Hands-Free Travel Counters information along with a map is available on the Japan Official Travel App: https://www.jnto.go.jp/smartapp/eng/about.html


Counter information on the logo can be obtained from the following page (file format: PDF, CSV / language: Japanese, English): https://www.mlit.go.jp/seisakutokatsu/freight/seisakutokatsu_freight_tk1_000141.html


Did this information help you?
out of found this information helpful.