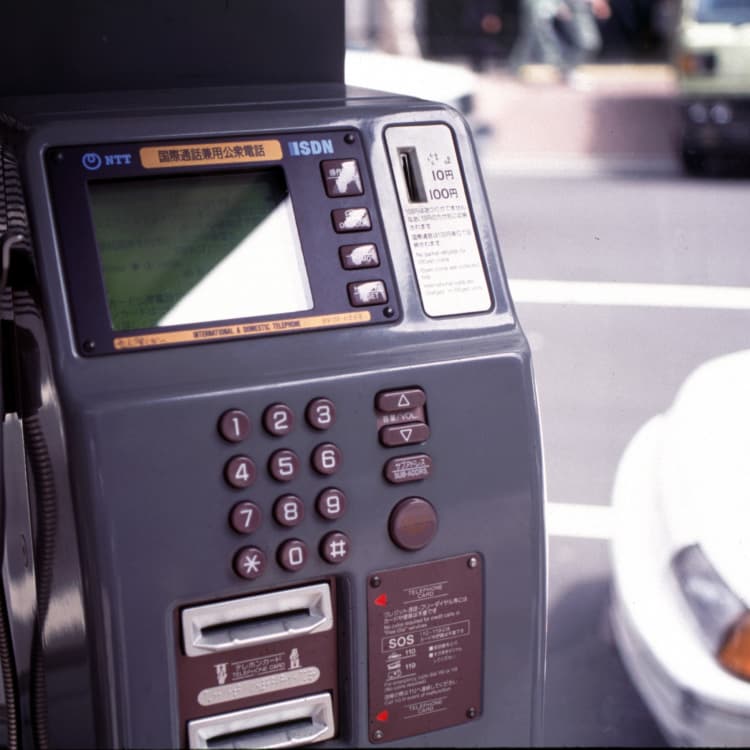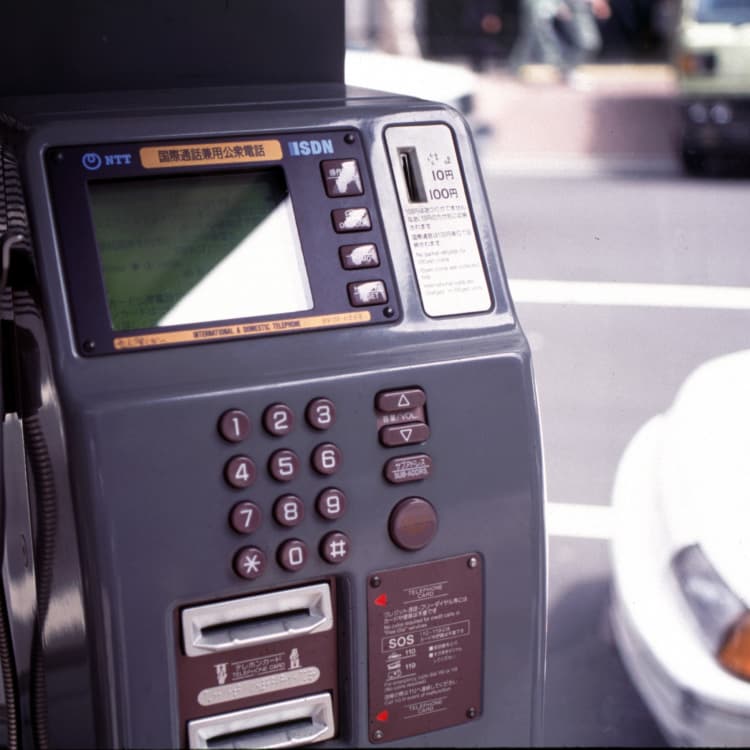 Telephone Calls
Using public telephones
While modern technology enables you to connect with friends and family around the world from the palm of your hand, there still might be times when you need to make use of public telephones. Japan's pubic phone system has options for both domestic and international calls, meaning you can get in touch with whoever, whenever.
Domestic Calls
Public telephones accept 10 yen and 100 yen coins and/or telephone cards. A local call within Tokyo's central 23 Wards and some other metropolitan cities costs 10 yen for around a minute. Be aware that no change is given for partial use of a 100 yen coin. You can pick up a prepaid telephone card for around 1,000 yen from kiosks at train stations, and convenience stores.
Charges for inter-city calls vary according to the distance. The number of public phones in Japan is decreasing due to the widespread use of mobile phones and smartphones. However, they can still be found at hotels, tourist facilities, and train stations. During large-scale disasters, public phones are known to have better connections than mobile phones.
Area Code
Telephone numbers in Japan consist of an area code and a phone number (Exchange Number + Subscriber's Number). For example: (03) 1234-5678.
| | | | |
| --- | --- | --- | --- |
| Sapporo | 011 | Osaka | 06 |
| Sendai | 022 | Kobe | 078 |
| Tokyo | 03 | Hiroshima | 082 |
| Yokohama | 045 | Fukuoka | 092 |
| Nagoya | 052 | Naha | 098 |
| Kyoto | 075 | | |
International Calls
A direct overseas call can be made from a public telephone displaying an International and Domestic Telephone sign. These phones are not widespread, but can be found at airports, hotels, and other key facilities. Direct dial calls can be made via a telephone company using the company's access number.
Prepaid International Telephone Cards
Prepaid cards that allow you to make international phone calls at flat rates are also becoming widespread. They are sold at various prices at facilities such as convenience stores and airports. To make a call, you dial the number of the call center written on the card, and enter the security code. You can then dial the number you want to call starting with the country code. There are also cards that let you make phone calls to specified countries at discount prices.
Mobile Phones
To use a mobile phone in Japan, bring your own SIM card and insert it to a rental phone or use your own handset. In recent years, there are also services that offer prepaid SIM cards to those who are in Japan only temporarily. Please refer to the site below for information. For more details, please check with your local mobile phone service provider.
Rental phone service is also available upon arrival at Narita Airport, Haneda Airport or Kansai Airport. For further information please contact any of the following companies.
JAL ABC Rental Phone



PuPuRu Wi-Fi



Softbank Global Rental



Mobile Center
AnyFone JAPAN Counter
Eskom Global
SKY Ltd.
Telecom
Joy2Call
Toll Free Numbers
Telephone numbers starting with 0120 are receiver-paid calls under NTT's Free Dial 0120 service. For Japan Telecom, the toll-free numbers begin with 0088, but calling areas are sometimes limited. Toll free numbers cannot be called from outside Japan.
Did this information help you?
out of found this information helpful.