Kema Sakuranomiya Park
毛馬桜之宮公園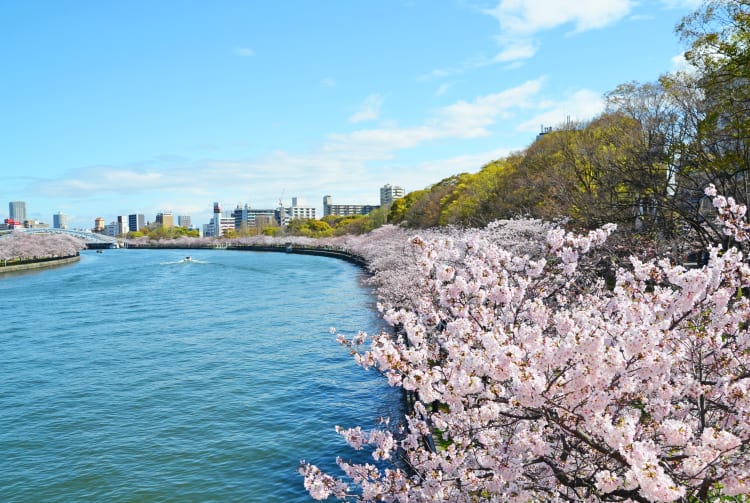 A riverside cherry blossom extravaganza
This should be your first destination if visiting Osaka during cherry blossom season. Kema Sakuranomiya Park stretches out over four kilometers alongside the Ogawa River, its banks densely lined with cherry trees. Locals flock to the park every spring. The gorgeous views and temperate weather during April make for the perfect picnic or stroll.
How to Get There
You can get to the park by train.
From Osaka/Umeda Station, ride the JR Osaka Loop Line two stops to Sakuranomiya Station. Head for the banks of the nearby Ogawa River. The park stretches along the river's banks. Enjoy a long walk
For the ideal stroll, exit Sakuranomiya Station and enjoy a several kilometre walk in the direction of Osaka Castle


. The entire journey takes around 40 minutes. Near Kema Sakuranomiya Park Nature
Kema Sakuranomiya Park
Osaka-shi,
Osaka-fu Luxury Stay Attraction
Mint Museum Osaka
Osaka-shi,
Osaka-fu Festivals & Events
Osaka Mint Museum Cherry Blossoms
Osaka-shi,
Osaka-fu Festivals & Events
Tenjin Festival
Osaka-shi,
Osaka-fu Attraction
Osakajo Hall
Osaka-shi,
Osaka-fu