Osaka City Central Public Hall
大阪市中央公会堂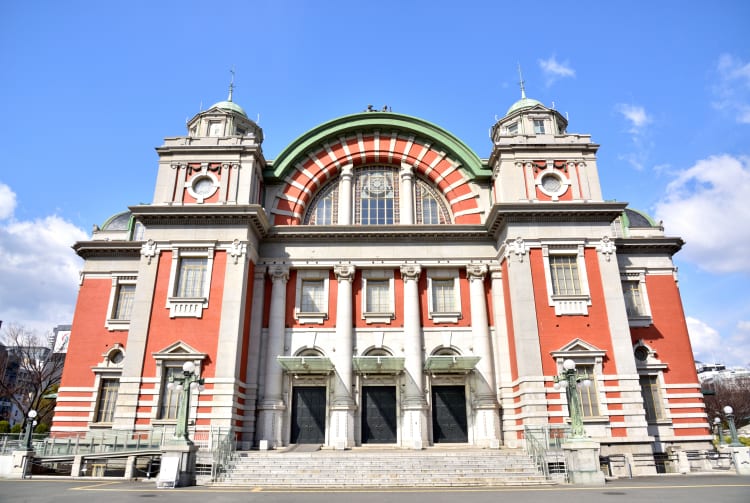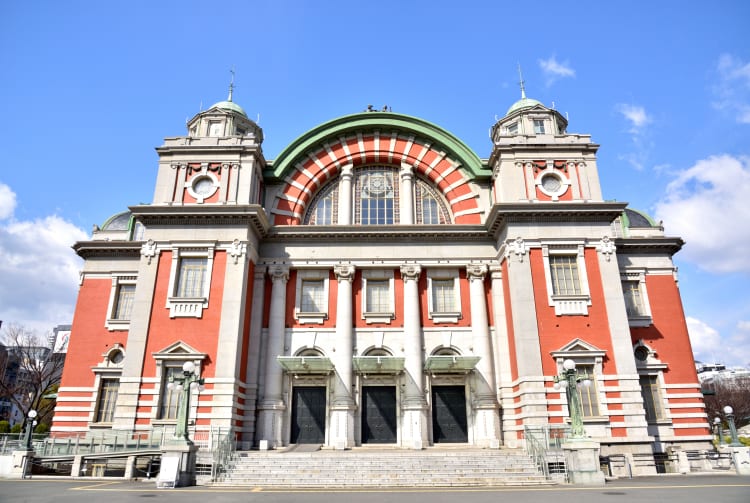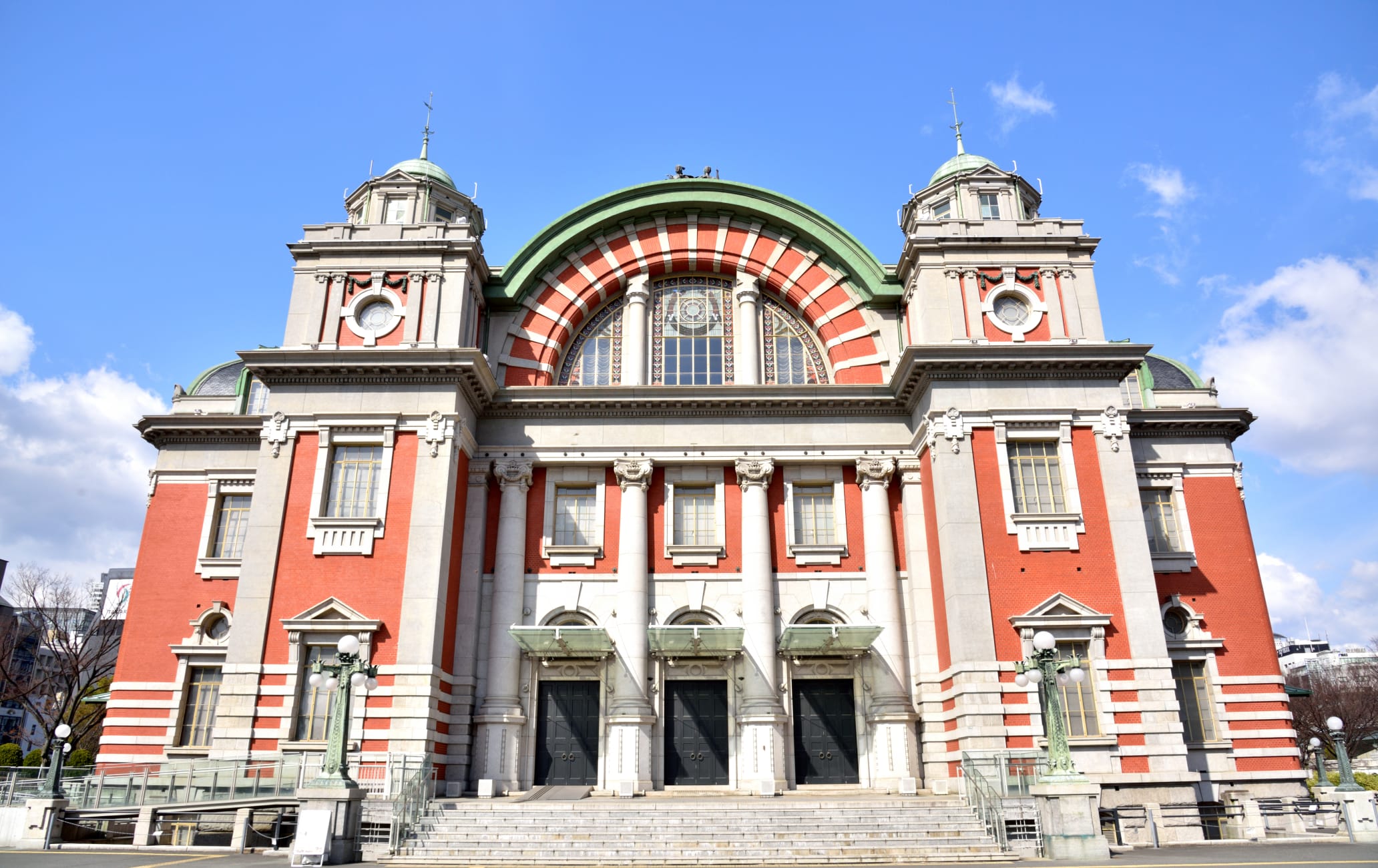 A beautiful remnant of early 20th-century Japan
Osaka City Central Public Hall was built in 1918, not long after the Meiji period ended. Today it stands out as the architectural jewel of Nakanoshima


. Head inside to gaze at the restored stained glass windows and an expansive ceiling painting, or simply marvel at the beautiful red-brick exterior framed against the greenery on the promenade.
How to Get There
You can get to the hall by train.
From Osaka/Umeda Station, take the Midosuji subway line one stop to Yodoyabashi Station. Walk five minutes north across the river to Nakanoshima


, then turn right. The orange neo-Renaissance architecture of Osaka City Central Public Hall will quickly come into view.
Meiji and Taisho period architecture
The Meiji and Taisho periods (1868-1926) were a time when Japan was undergoing complete transformation. Architects during this period adopted Western styles, and a handful of these beautiful buildings are still standing in Japan, including this hall.
Planning your journey
The Osaka City Central Public Hall is surrounded by many pleasant landmarks. Expect to spend two to three hours in Nakanoshima


exploring the hall, the adjacent park, and the National Museum of Art, Osaka


.
Near Osaka City Central Public Hall Attraction
Osaka City Central Public Hall
Osaka-shi,
Osaka-fu Festivals & Events
Tenjin Festival
Osaka-shi,
Osaka-fu Luxury Stay Festivals & Events
Osaka Hikari Renaissance
Osaka-shi,
Osaka-fu Attraction
Umeda Joypolis
Osaka-shi,
Osaka-fu Culture
Nakanoshima
Osaka-shi,
Osaka-fu