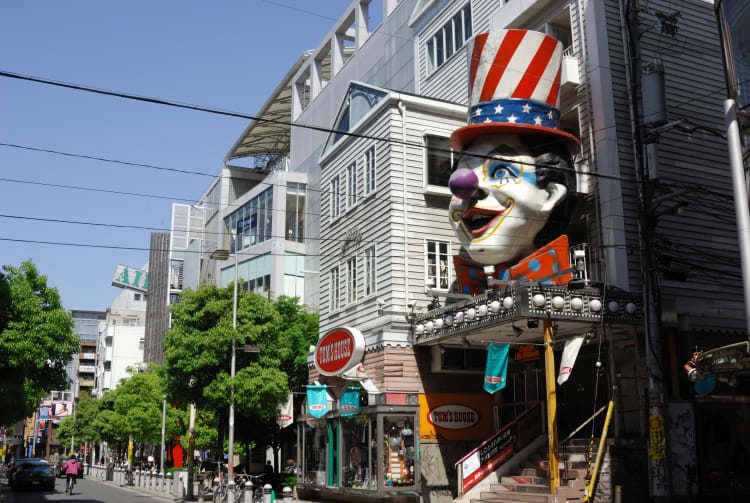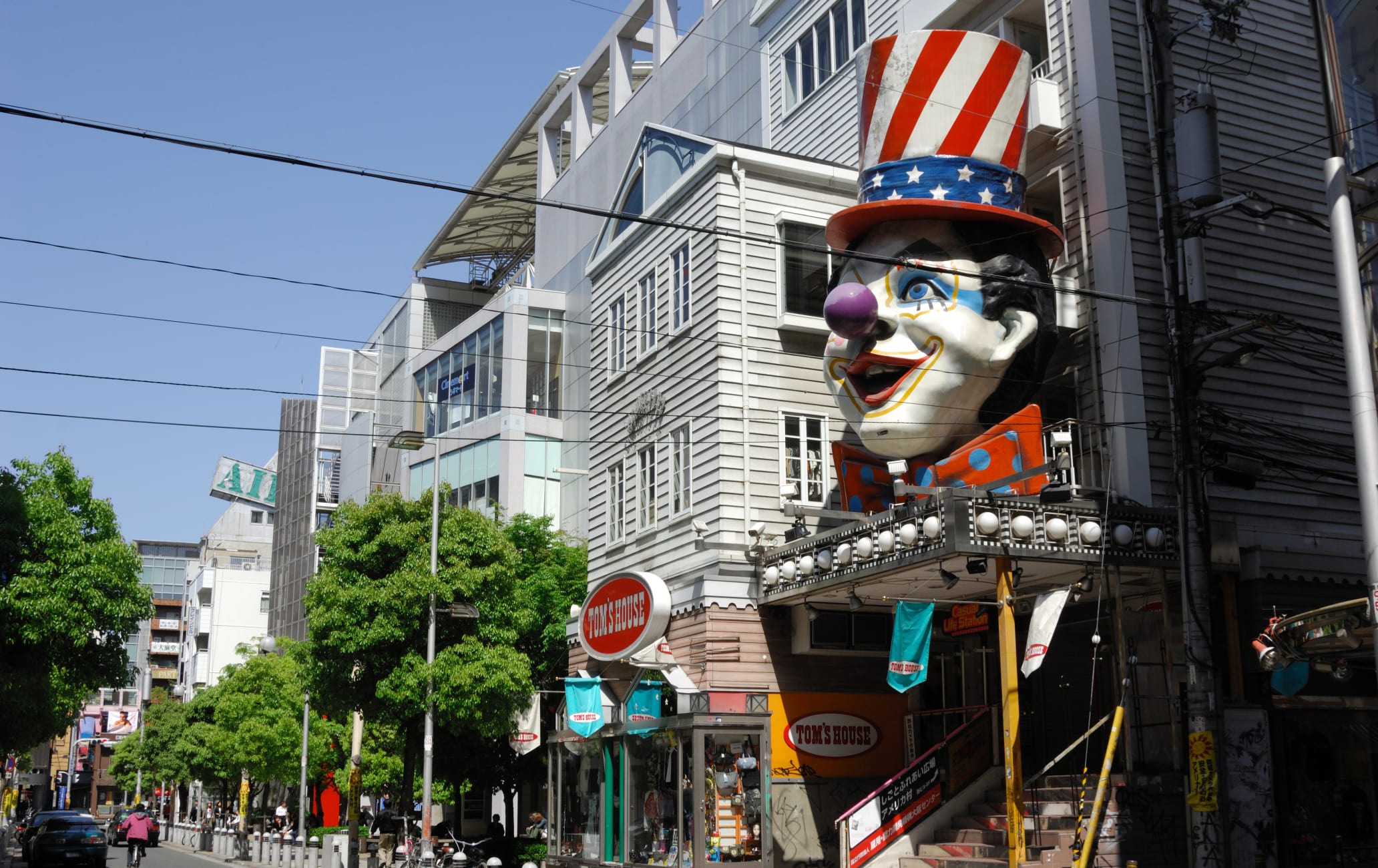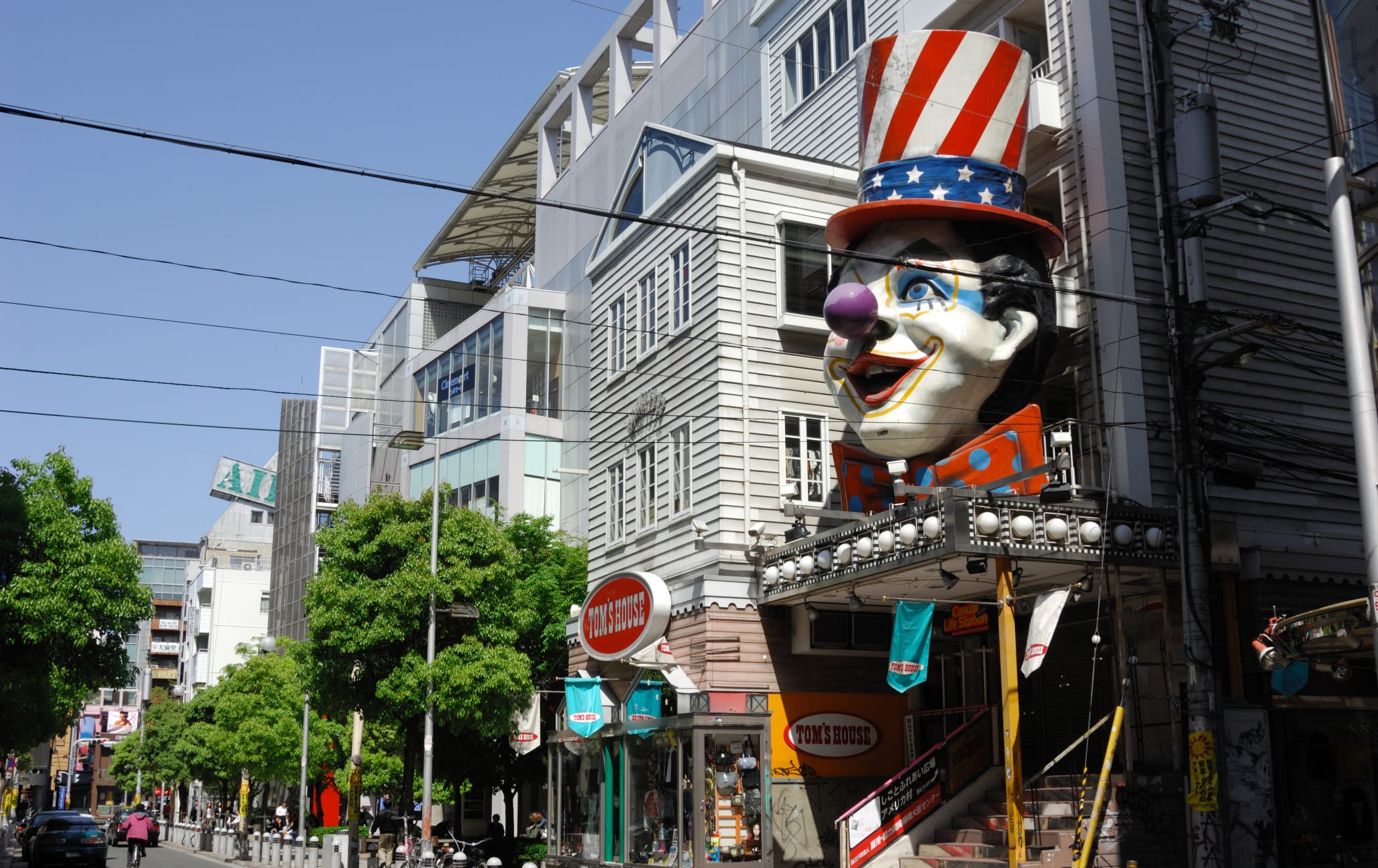 The gathering spot for Osaka's rebellious youth and counterculture bohemians
Amerikamura is the place to find Osaka's cool kids. Head to the neighborhood's central Triangle Park to witness the congregating hip hop fans, punk-rockers, skaters and goths. Afternoons here are best for clothes and record shopping, while evenings center around live music and all-night club events.
How to Get There
You can reach Amerikamura by train.
Amerikamura is located between Midosuji Station on the Midosuji subway line and Yotsubashi Station on the Yotsubashi subway line. From Midosuji Station walk directly west, and from Yotsubashi Station walk directly east. Why America?
The neighborhood developed in the late 1960s and quickly transformed into a hub for new trends and street fashion. While the specific origin of the neighborhood's name is unknown, the freewheeling feel of the place is perhaps seen by the typically more reserved Japanese mainstream population as being somewhat "American".
Sights, shops and sounds
Amerikamura is full of new and used record stores. For people-watching, head to Triangle Park, where youth of various subcultures gather. You can see a live show at Sun Hall or FanJ, or party all night at Joule, Circus, or Alzar. Tachibana-dori Street
After taking in the sights and sounds of Amerikamura, head to neighboring Tachibana-dori Street for a more relaxed atmosphere. Shopping
Amerikamura
Osaka-shi,
Osaka-fu Attraction
Orange Street
Osaka-shi,
Osaka-fu Shopping
Shinsaibashi-Suji Shopping Street
Osaka-shi,
Osaka-fu Eat & Drink
Dotonbori
Osaka-shi,
Osaka-fu Eat & Drink
Ura-Namba
Osaka-shi,
Osaka-fu History
Hozenji Temple
Osaka-shi,
Osaka-fu