Adashino Nenbutsuji Temple
化野念仏寺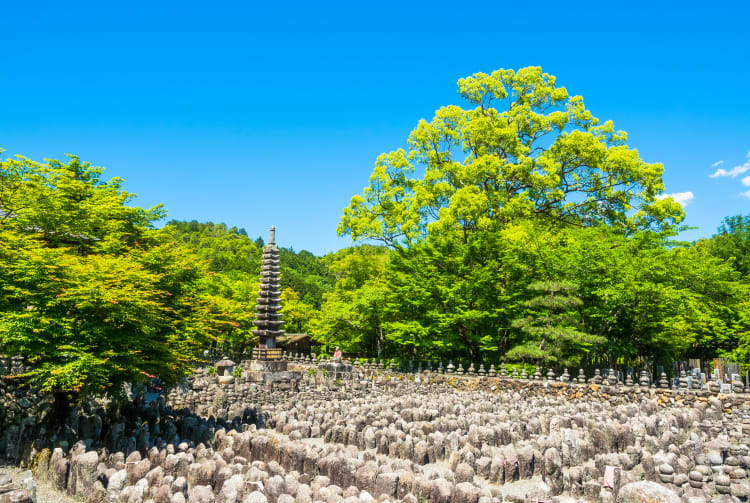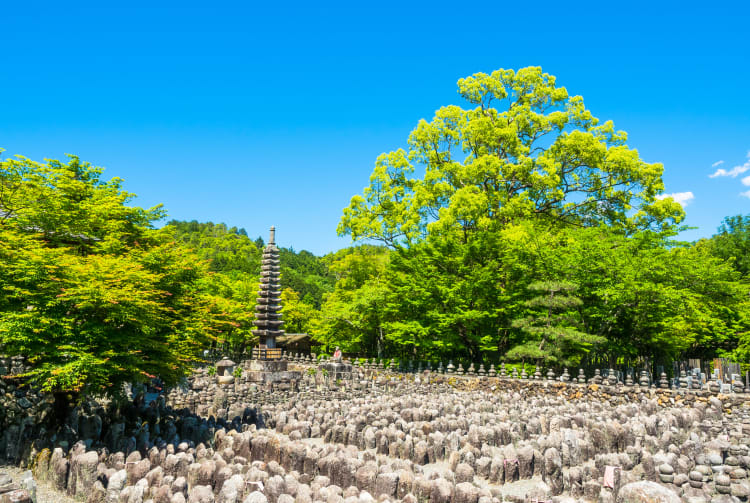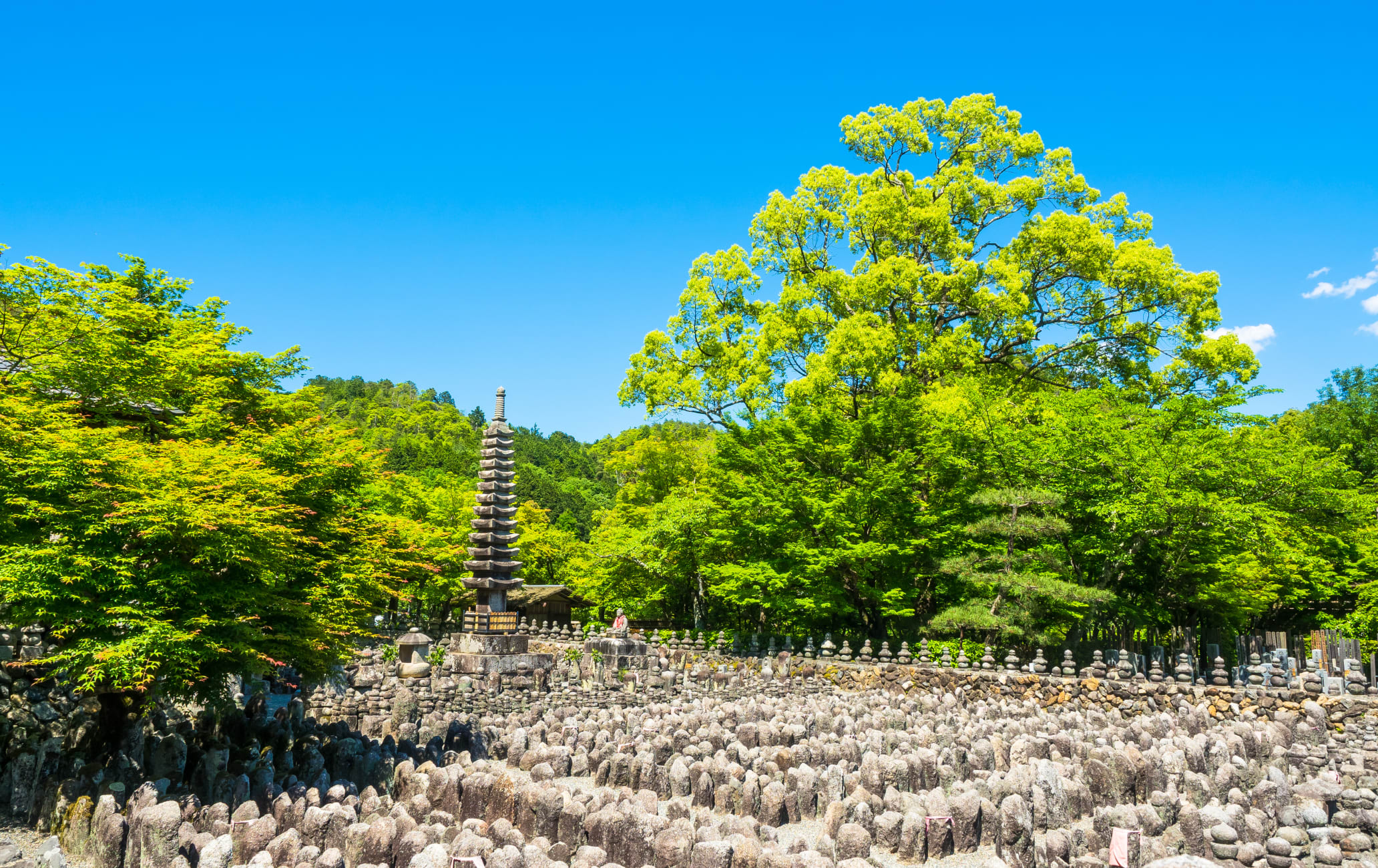 Experience the eerie beauty of 8,000 statues dedicated to lonely souls
Adashino Nenbutsuji Temple is said to have been founded by the venerable monk Kukai around the 8th century. It is believed that the approximately 8,000 stone images and pagodas here commemorate the souls of those who died without kin, many of whom lost their lives on the pilgrimage to sacred Mt. Atago to the west of the temple. The area, named Sainokawara (riverbed of souls) along Sanzunokawa (the River Styx), is said to separate the heavenly Pure Land and this world.
Don't Miss
A walk through the scenic Sagano area
The Sento-Kuyo ceremony on August 23 and 24
How to Get There
The temple is accessible by train or bus.
Take the #72 bus on the Kiyotaki-Arashiyama line to Toriimoto Station. The temple is a five-minute walk away.
Trains also depart Kyoto Station


for Torokko Arashiyama Station. From there, it is a scenic 25-minute walk to Adashino Nenbutsuji Temple. Art for all seasons
Kiyunoma in the main temple building hosts exhibitions of flowers and other artworks celebrating the seasons. Outside, the temple grounds express the simple beauty of nature with cherry blossoms in the spring, fresh green bamboo in the summer, and vivid leaves in the autumn, perhaps bringing comfort to the forgotten souls.
Prayers of the lost dead
The Sento-Kuyo ceremony is held on August 23 and 24 every year. Candles are lit for those buried in Sainokawara since there are no living relatives to tend the graves. Thousands of candles illuminate the numerous stone images, creating an otherworldly scene. Participants pay 1,000 yen to receive a brochure and candle.
Near Adashino Nenbutsuji Temple History
Adashino Nenbutsuji Temple
Kyoto-shi,
Kyoto-fu History
Nisonin Temple
Kyoto-shi,
Kyoto-fu History
Jojakkoji Temple
Kyoto-shi,
Kyoto-fu History
Seiryoji Temple
Kyoto-shi,
Kyoto-fu Luxury Stay Nature
Arashiyama Bamboo Grove
Kyoto-shi,
Kyoto-fu