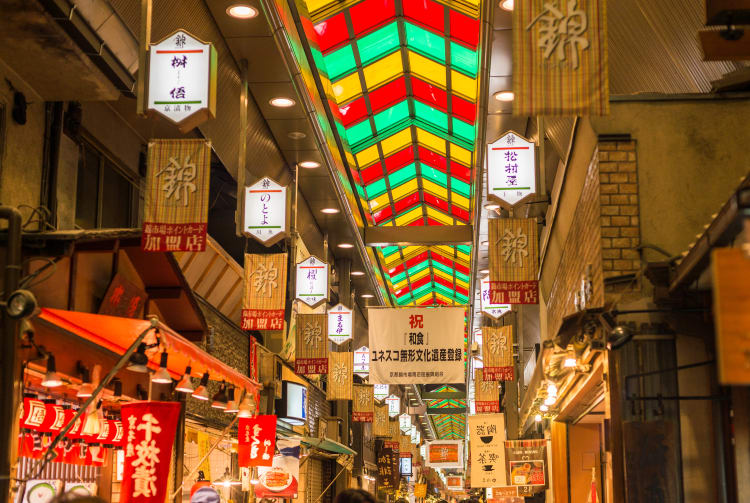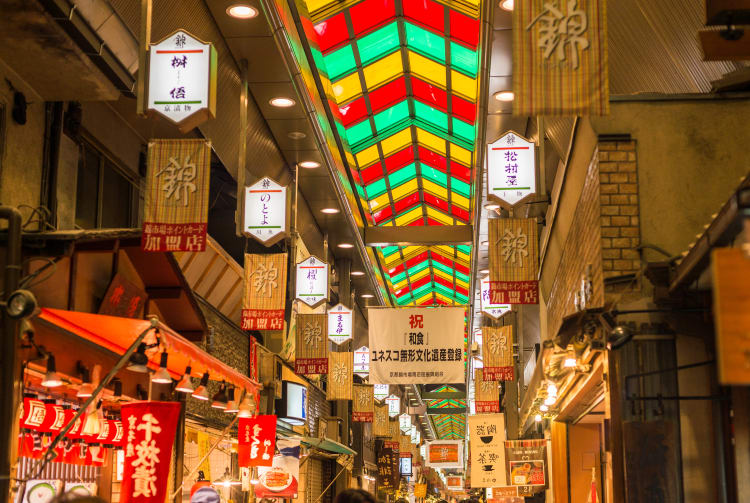 Kyoto's Kitchen — thriving for 400 years
Nishiki Market today is very different from its origins as an open-air fish market some 400 years ago.
But while perhaps not as extensive as other food markets you may find in Japan, there is an astonishing variety of vendors packed into this narrow 1,500-meter-long passageway. It continues to thrive, attracting not only visitors, but Kyoto locals too.
Don't Miss
Munch and walk — usually considered bad manners in Japan
Get souvenirs to take home: pickles, tea, sake, rice crackers, and dried fish snacks
Get a glimpse of local life
How to Get There
Nishiki Market is easily accessible from JR Kyoto Station


by subway or bus.
The market is an undercover arcade on Nishikikoji Street, just north of Shijo Street and running parallel to it. From Kyoto Station


, you can take the Karasuma subway line to Shijo Station and approach the market from the west side at Takakura Street.
You will come out at the east side of the market to Teramachi Street — a popular shopping arcade running north-south. A delight to the senses and the stomach
Nishiki Market offers an array of both fresh and preserved foods, including grilled meat on skewers, chewy rice cakes, and all manner of pickles. You can also find excellent cookware and elegant ceramic wares, spices and condiments, paper goods and quirky souvenir items (think plastic food keyrings).
Samples are always on offer, so be prepared to be adventurous. Must-try local delicacies
With Kyoto being the city of Zen Buddhism, it is no wonder that tofu became an important source of protein. But you may not have heard of yuba, a mainstay of local cuisine, which is formed when vats of soy milk are heated to produce a "skin" on the surface.
Yuba sometimes will have a rich creamy consistency or be dried until crispy and brown; both kinds are available in Nishiki Market. Meanwhile, delectable soy milk doughnuts and ice cream await those with a sweet tooth.
Other Kyoto delicacies you can find here are mackerel sushi, dashimaki tamago or sweet omelette, pickles made from Kyoto-grown vegetables, as well as fine green tea from the town of Uji.
Many of the foods and snacks will keep until you get home, so make some room in your suitcase.
You can find some of the best quality cooking utensils in Kyoto at a 450-year-old vendor, as well as locally-made kyo-yaki ceramics with their elegant floral designs.
For when you get tired of shopping, there are a handful of eateries inside the market including an Italian trattoria and a sushi restaurant — small and mostly counter-only.
Also unlike other markets, business at Nishiki does not start in the early hours. However, it is best to visit as close to 10 a.m. as possible since it can become very crowded. How long you spend in Nishiki Market depends on how much you enjoy shopping and eating. Some people spend many hours here, as there are also many other boutiques and shops in the vicinity. For those less inclined to shop 'til you drop, an hour or so should be sufficient to get a perspective on the eating and living habits of Kyotoites.
Be sure to pay a quick visit to the quaint Nishiki Tenmangu Shrine, just a few meters from the eastern end of the market, the entrance to which is adorned with many lanterns. You can write a wish for the deified sage Sugawara-no-Michizane, who is enshrined here, to assist you with your scholarly pursuits.
* The information on this page may be subject to change due to COVID-19.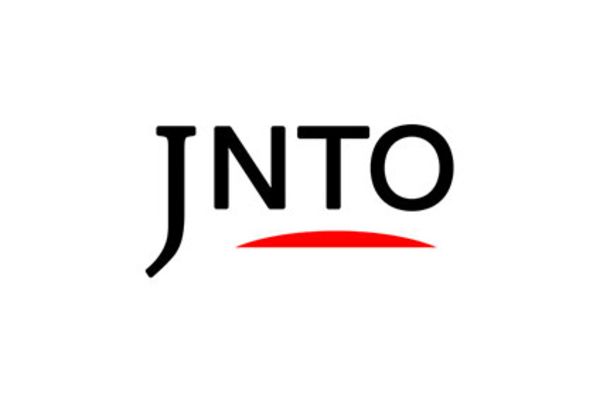 Eat & Drink
Nishiki Market
Kyoto-shi,
Kyoto-fu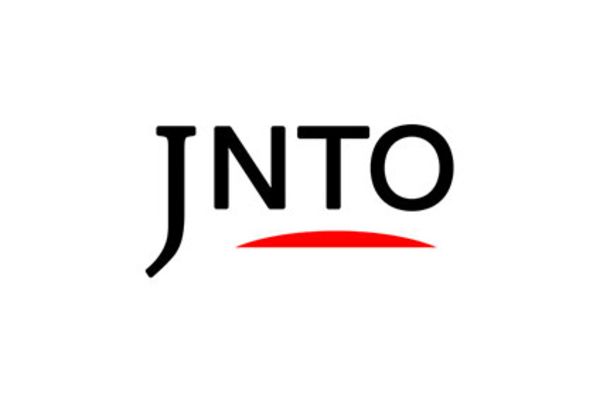 Luxury Stay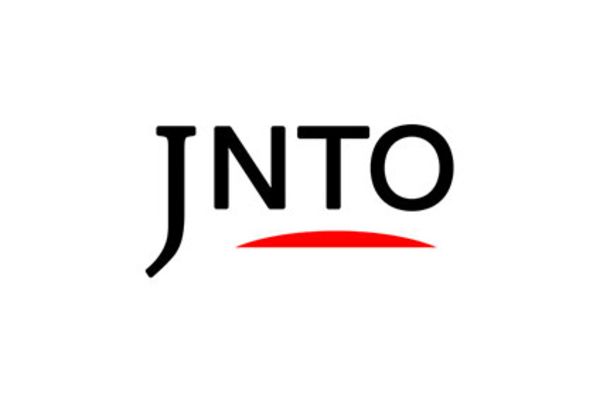 Luxury Stay
Hotel Nikko Princess Kyoto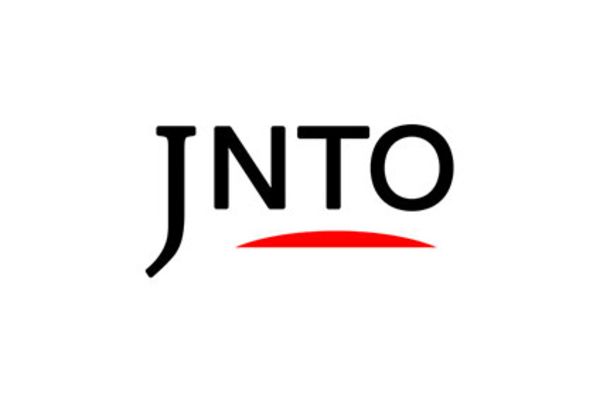 Eat & Drink
Pontocho
Kyoto-shi,
Kyoto-fu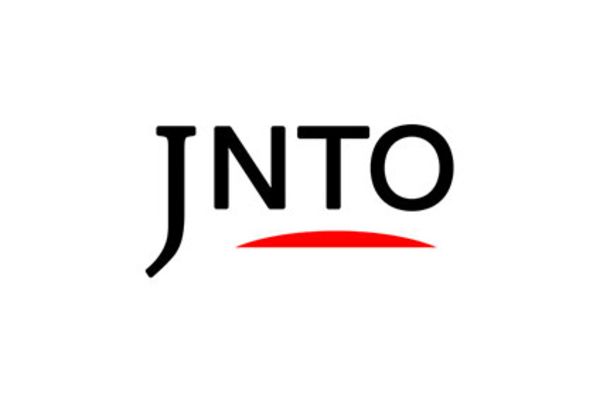 History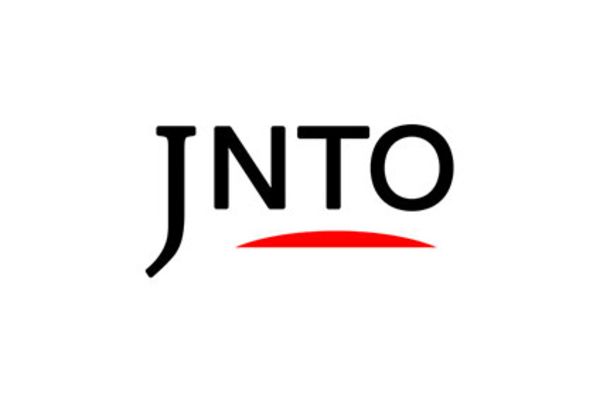 Luxury Stay