Echizen Soba Village
越前そばの里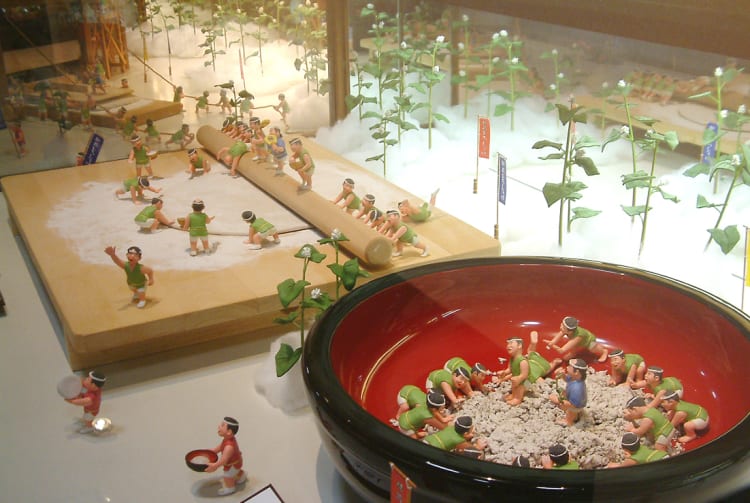 Try your hand at making your own bowl of soba
With perfect conditions for growing buckwheat, Fukui Prefecture


is particularly famous for its soba noodles. In the city of Echizen, you can visit the Echizen Soba Village, a facility dedicated to teaching visitors about these delicious noodles. How to Get There
An eight-minute walk from Kitamura bus stop.
From Takefu Station, take the Fukutetsu bus bound for the Echizen Washi Village (15 minutes) and get off at Kitamura bus stop.
Learn how to make soba
Here, you can take a look at the attached soba factory or try oroshi soba (soba served with grated radish, spring onions, fish flakes, and a light soy sauce) at the restaurant.
For a hands-on experience at Echizen Soba Village, try making soba yourself. Under the instructors' guidance, you'll be able to make two servings of soba, which you can either take home or have prepared to eat in the restaurant. Near Echizen Soba Village Culture
Echizen Soba Village
Echizen-shi,
Fukui-ken History
Ichijodani Asakura Clan Ruins
Fukui-shi,
Fukui-ken Nature
Asuwayama Park
Fukui-shi,
Fukui-ken Festivals & Events
Asuwayama Park Cherry Blossoms
Fukui-shi,
Fukui-ken History
Eiheiji Temple
Yoshida-gun,
Fukui-ken Nature