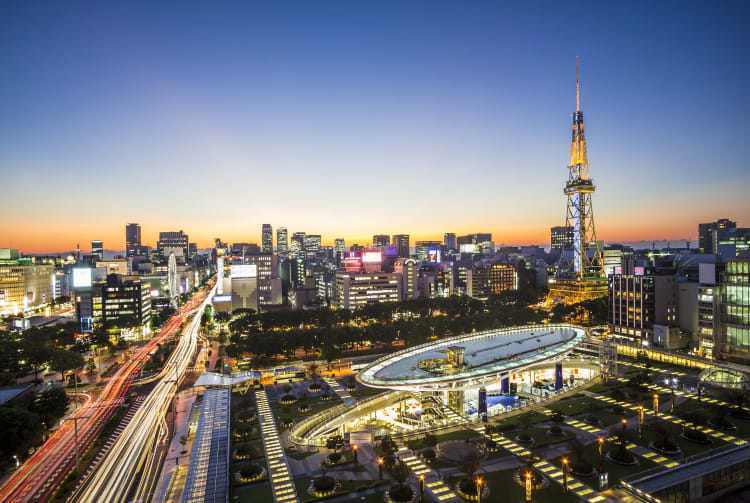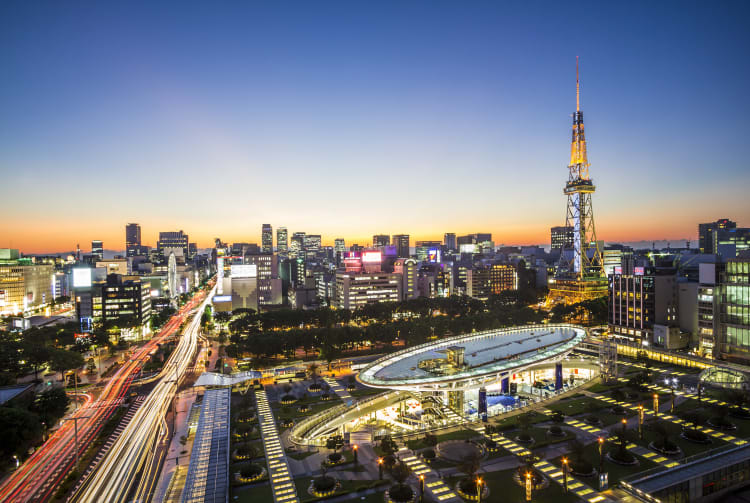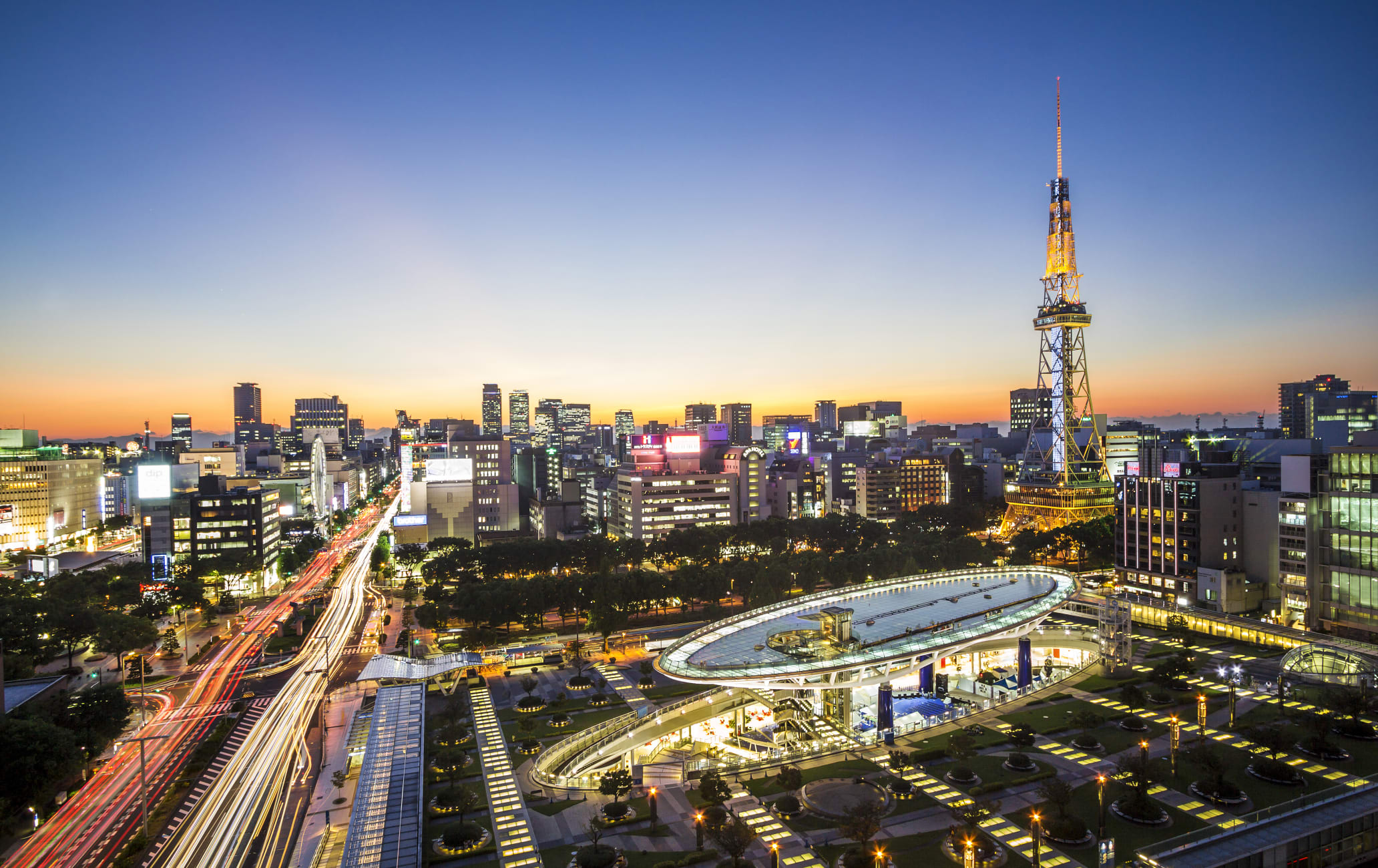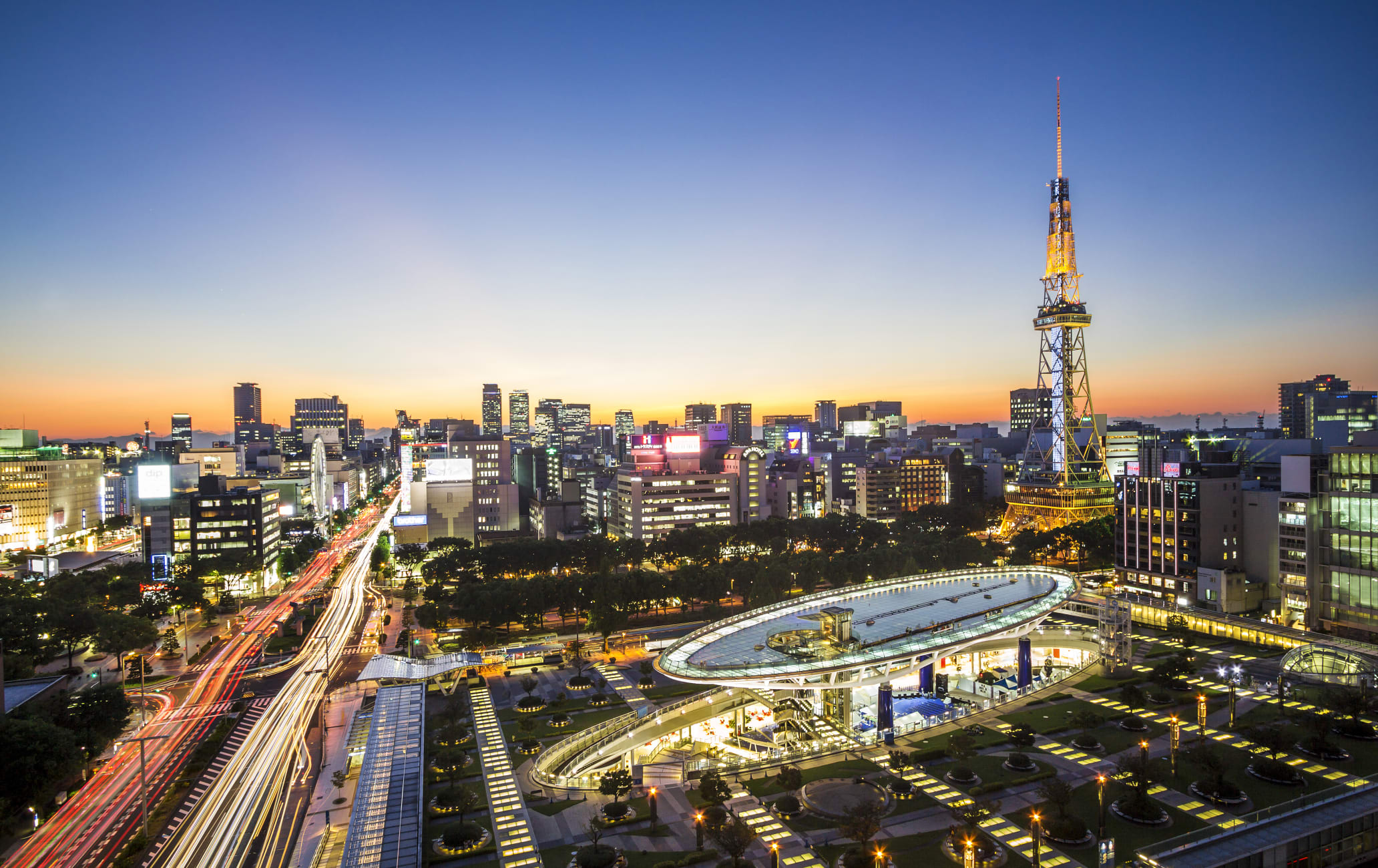 Enjoy Nagoya's city views, shopping, dining and exciting night life
With shopping, dining, bar-hopping and entertainment, Sakae is all about having fun. Stroll in the parks near Nagoya's TV Tower, enjoy the many shops and department stores, and sample Nagoya's specialties as well as international fare.
Don't Miss
Views from Nagoya TV Tower
Shopping at Sunshine Sakae, Matsuzakaya, Mitsukoshi/LaChic and Nadya Park
Exploring the futuristic Oasis 21
How to Get There
From Nagoya Station


, Sakae is just two stops away along the Higashiyama Subway line. Nagoya's entertainment district
By day, Sakae is a busy hub of people shopping at the department and high street stores. Nagoya TV Tower, the symbol of Sakae, is the oldest TV tower in Japan. Head to its 100-meter sky deck to get great views of the area.
By night, the area thrums with energy. Along with the Nagoya Station


area, Sakae has plenty of dining options from high-end sushi to international cuisine. Enjoy the upbeat nightlife scene, from expat and hole-in-the-wall standing bars to multistory night clubs pumping out rock, trance, hip hop and K-Pop. Events, culture and J-pop
Hisaya Odori Park hosts events almost every week, with Oktoberfests in July and September, the Thai Festival in June, the German Market in December and the Domatsuri dance festival in August. For indoor activities, head over to the Aichi Prefectural Museum of Art or the Nagoya City Science Museum


. In winter, there is an indoor ice-skating rink in the Oasis 21 building.
Sakae is also home to Nagoya's very own J-pop super group SKE48. Catch a performance beneath the Ferris Wheel at Sunshine Sakae. Culture
Sakae
Nagoya-shi,
Aichi-ken Art & Design
Nagoya City Art Museum
Nagoya-shi,
Aichi-ken Attraction
Nagoya City Science Museum
Nagoya-shi,
Aichi-ken Festivals & Events
World Cosplay Summit
Nagoya-shi,
Aichi-ken History
Osu Kannon
Nagoya-shi,
Aichi-ken Luxury Stay