Inokashira Park Cherry Blossoms
井の頭公園の桜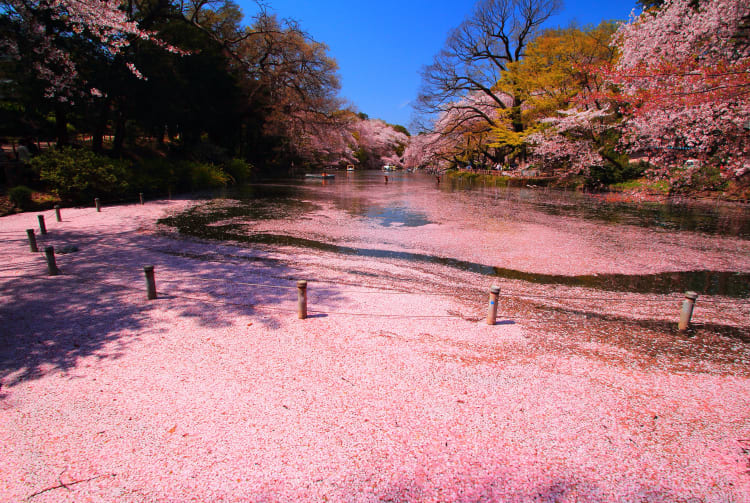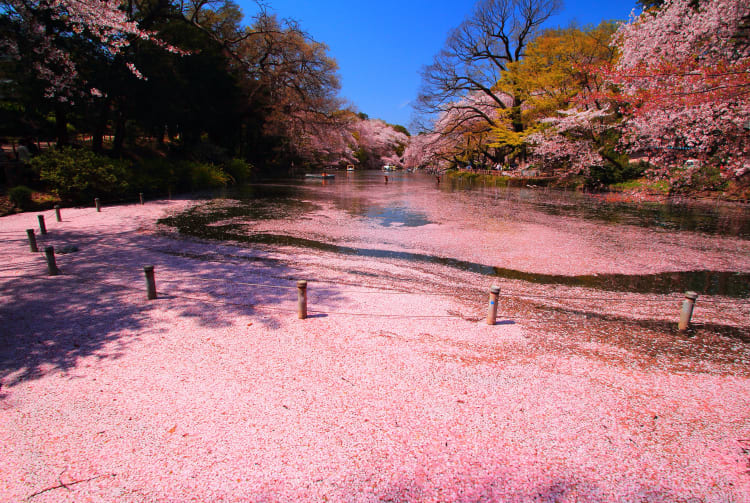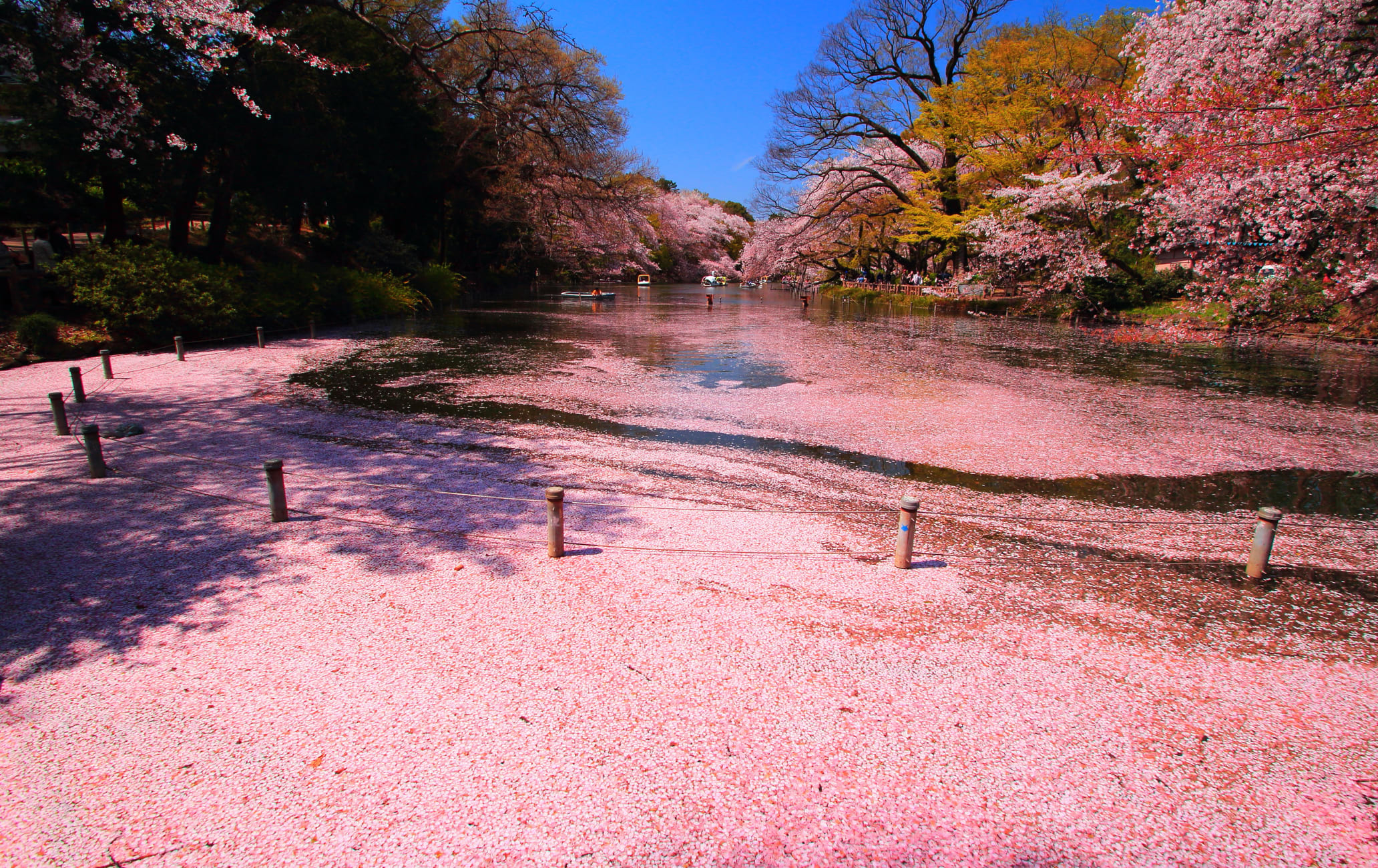 One of Tokyo's best parks and a super spot for sakura
With around 500 cherry blossom trees and a beautiful lake, Inokashira Park is a fantastic sakura spot in Tokyo.
Don't Miss
See the flowers in bloom from late March to early April
Take swan boat ride on the lake
Pay a visit to the famed Ghibli Museum, in the southern area of the park—advance ticket reservations are required Quick Facts
Inokashira Park celebrated its 100th anniversary in 2017
The park was a gift to the public by the imperial family
The cherry blossom trees are highly concentrated around the pond, many of which hang over and onto the pond's surface
How to Get There
The closest train station to Inokashira Park is JR Kichijoji Station, 30 minutes away from central Tokyo.
From Shinjuku Station take the JR Chuo Line and get off at Kichijoji. You can also take the Keio Line at Shibuya Station and get off at Inokashira-koen Station.
A season full of cheer and laughter
Inokashira Park is especially lively during sakura season. Many visitors stretch out mats and relax under the cherry trees with picnic food and drinks. On weekends, it is best to come early and save a spot, or visit on a weekday for a more relaxed atmosphere. Plenty of attractions
The park also has a duck pond, a zoo, and an aquarium. You can also visit the shrine dedicated to Benzaiten, the goddess of music and eloquence. The Studio Ghibli Museum is also located within the park boundaries. Advance tickets are required.
* The information on this page may be subject to change due to COVID-19.
Near Inokashira Park Cherry Blossoms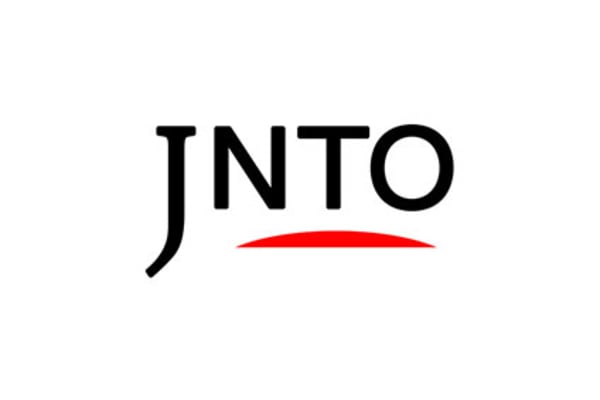 Festivals & Events
1. Inokashira Park Cherry Blossoms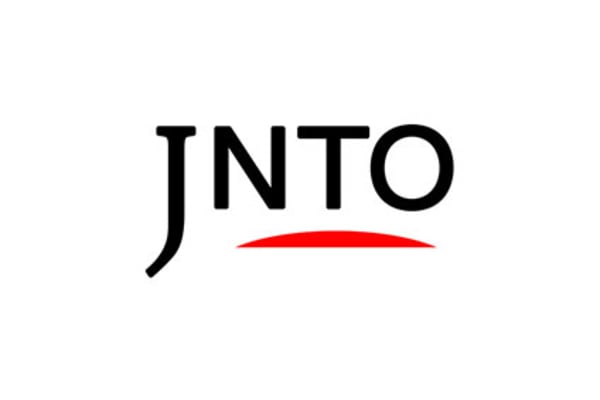 Attraction
EDO-TOKYO OPEN AIR ARCHITECTURAL MUSEUM
2. Edo-Tokyo Open Air Architectural Museum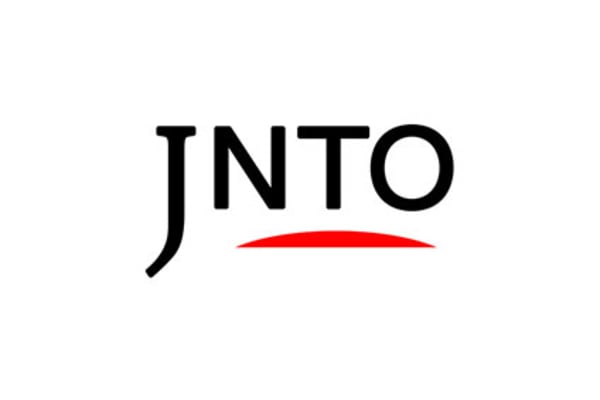 Attraction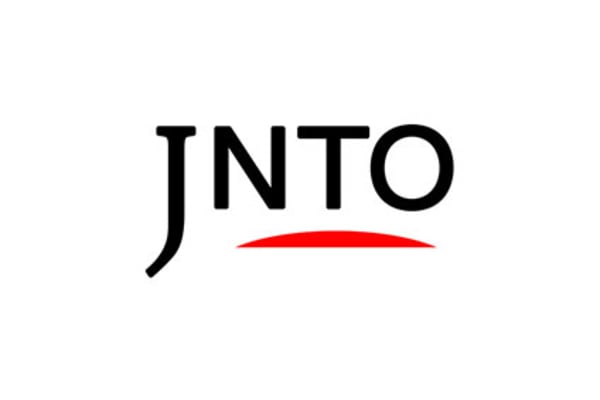 Attraction
4. Kawasaki City Fujiko F Fujio Museum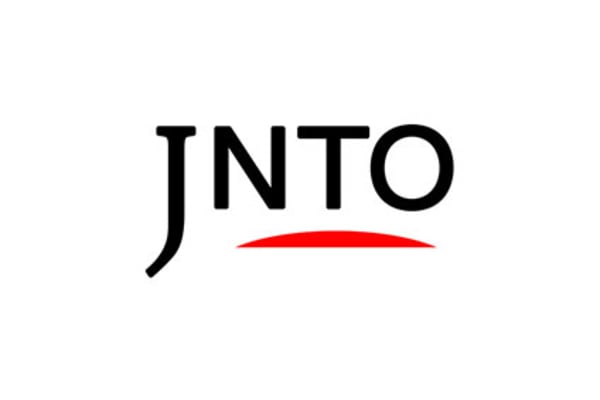 Attraction
5. Japan Open Air Folk House Museum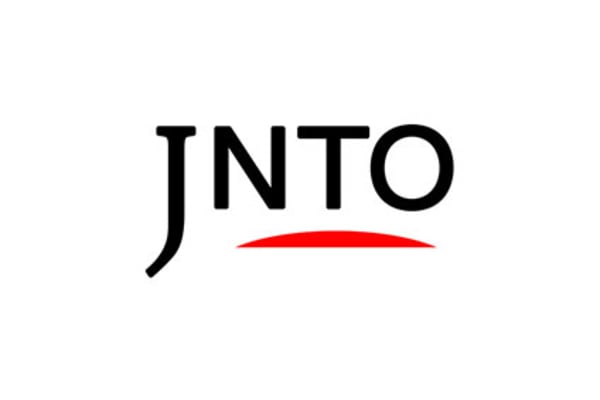 Festivals & Events