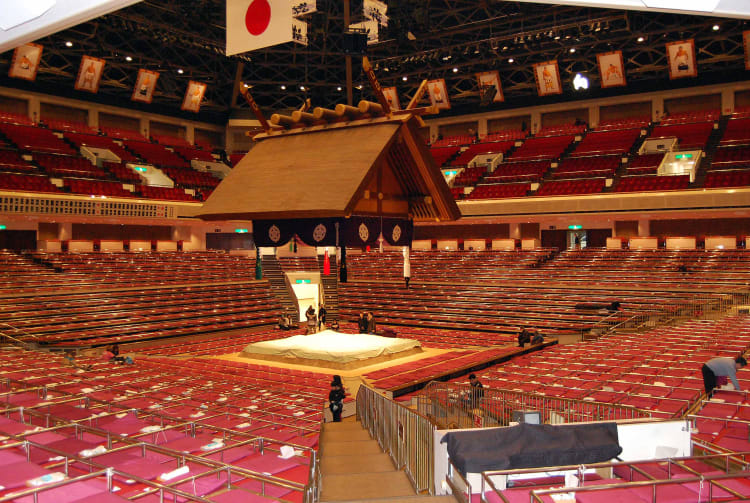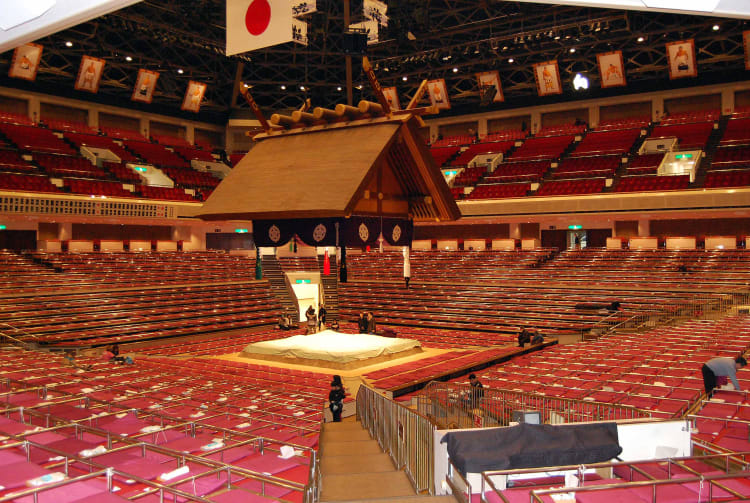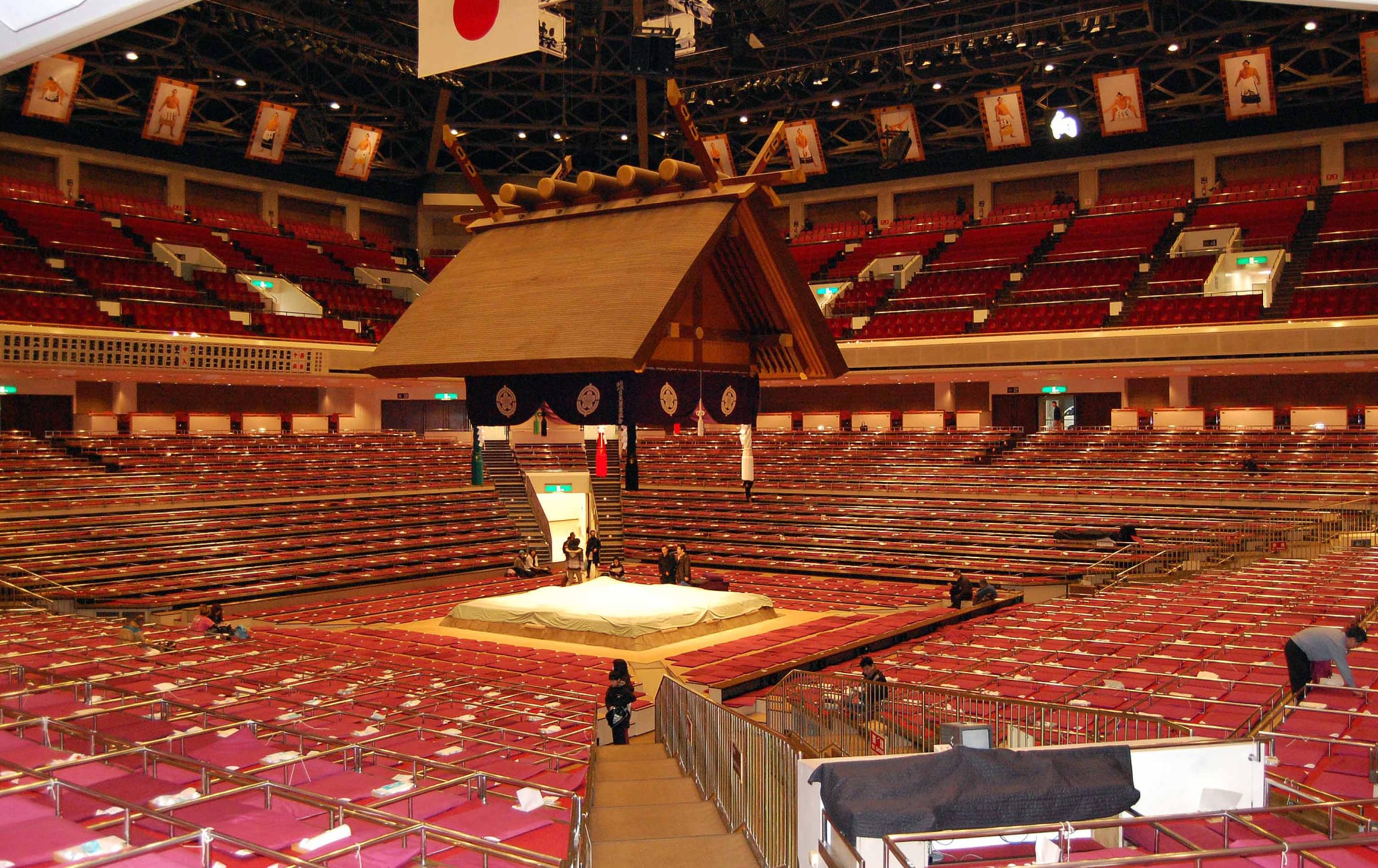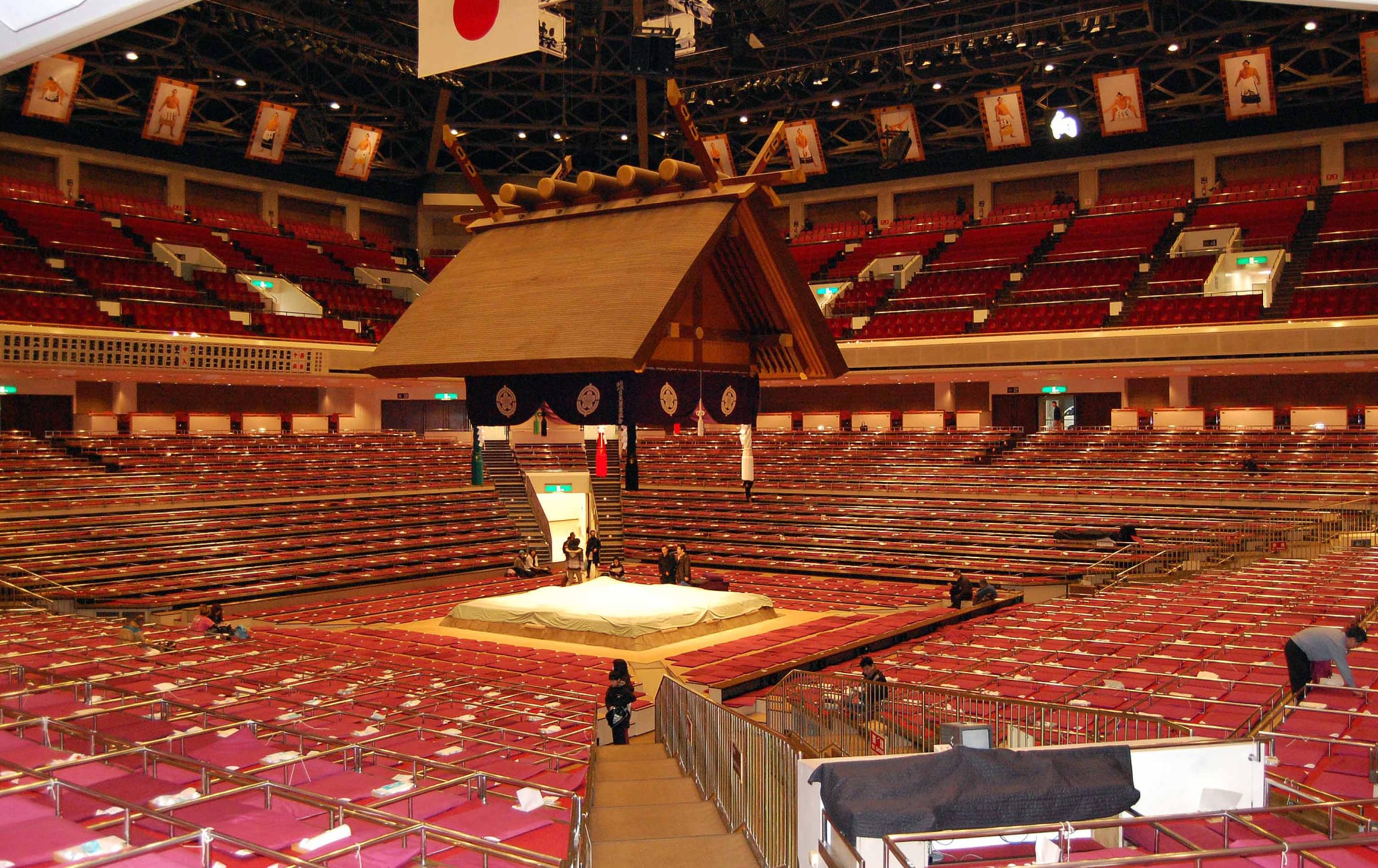 Home of the heavyweights—sumo's main stadium
The huge stadium known as Ryogoku Kokugikan dominates the sumo-obsessed neighborhood of Ryogoku


, and is the focus of big excitement during the tournament season.
How to Get There
The stadium is a one-minute walk from Ryogoku Station on the JR Sobu Line, or a five-minute walk from the Oedo Line exits for the same station. Dedicated to Japan's national sport
Built in 1985, this huge stadium can accommodate over 10,000 visitors. There's no better way to experience this popular sport than to take in the excitement of the main event. To learn more about the history and culture of this ancient sport, on weekdays you can visit the Sumo Museum


on the premises. Get ready for sumo season
Three times a year—in January, May and September—the Kokugikan plays host to national sumo tournaments. If you're visiting during these months, it is very much worth the effort to obtain tickets. Besides the thrill of watching the wrestling giants, the fast-paced matches, calls of the crowd and snacks all conjure up the atmosphere of an earlier era in Tokyo. * The information on this page may be subject to change due to COVID-19.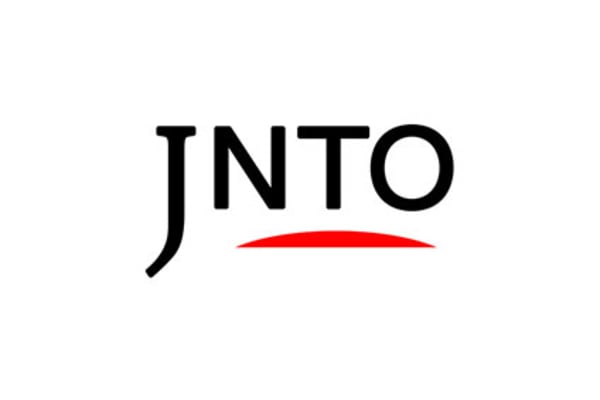 Attraction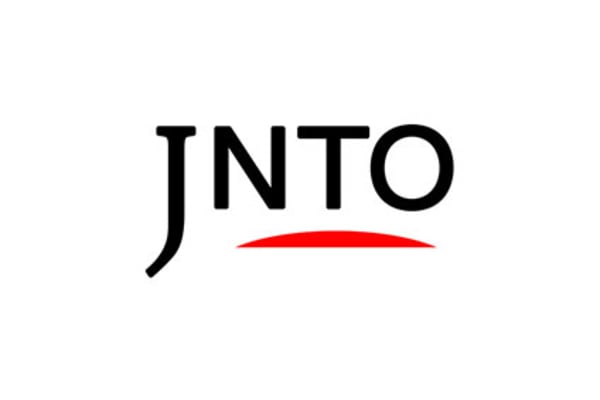 Festivals & Events
2. Tokyo Sumo Tournaments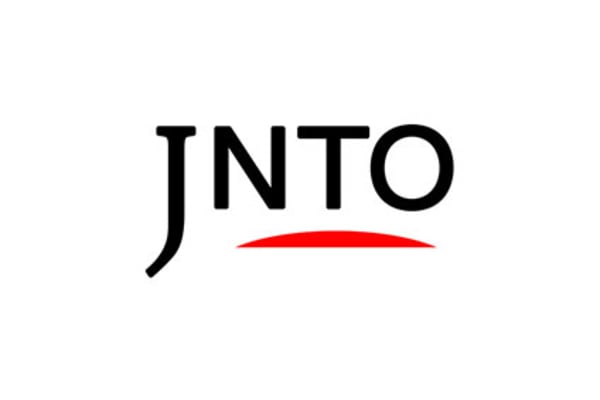 Attraction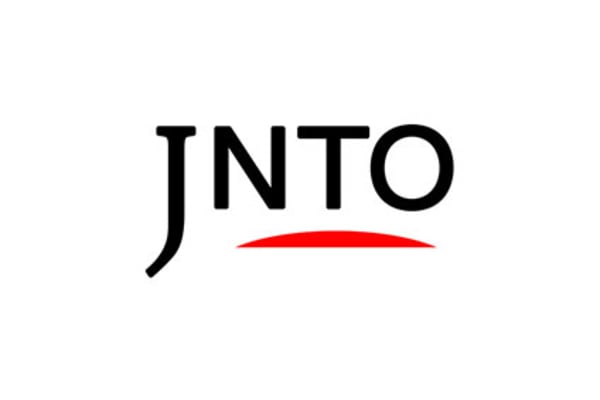 Attraction
4. The Japanese Sword Museum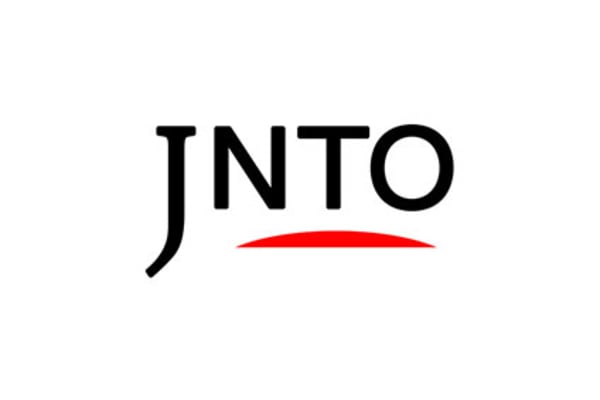 History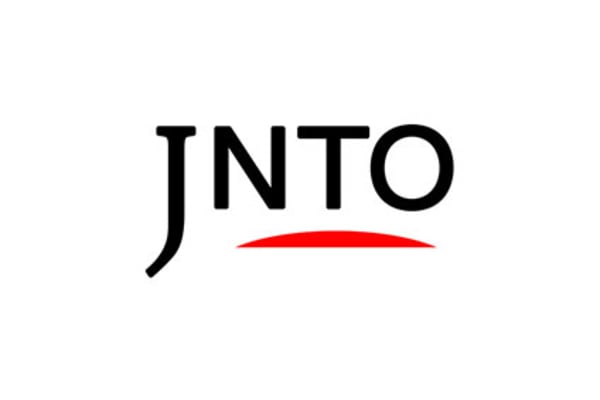 Art & Design
6. The Sumida Hokusai Museum