Matsushima Bay Cruises
松島島巡り観光船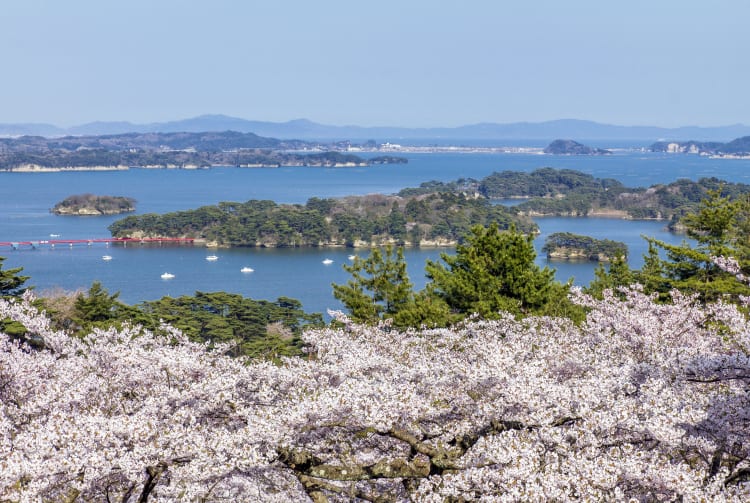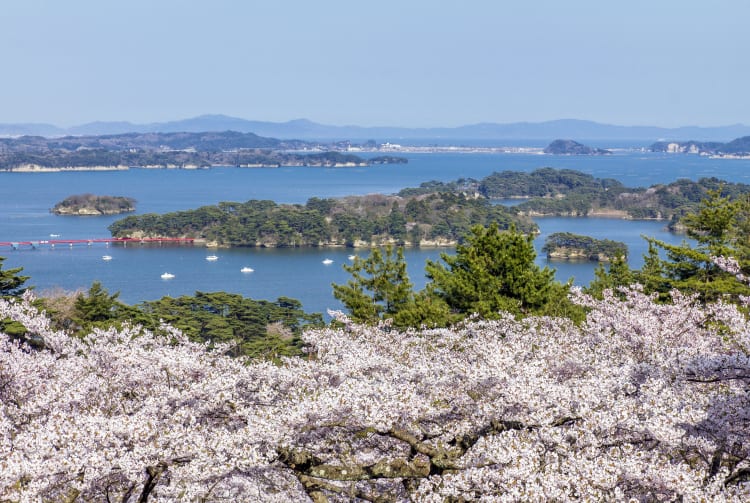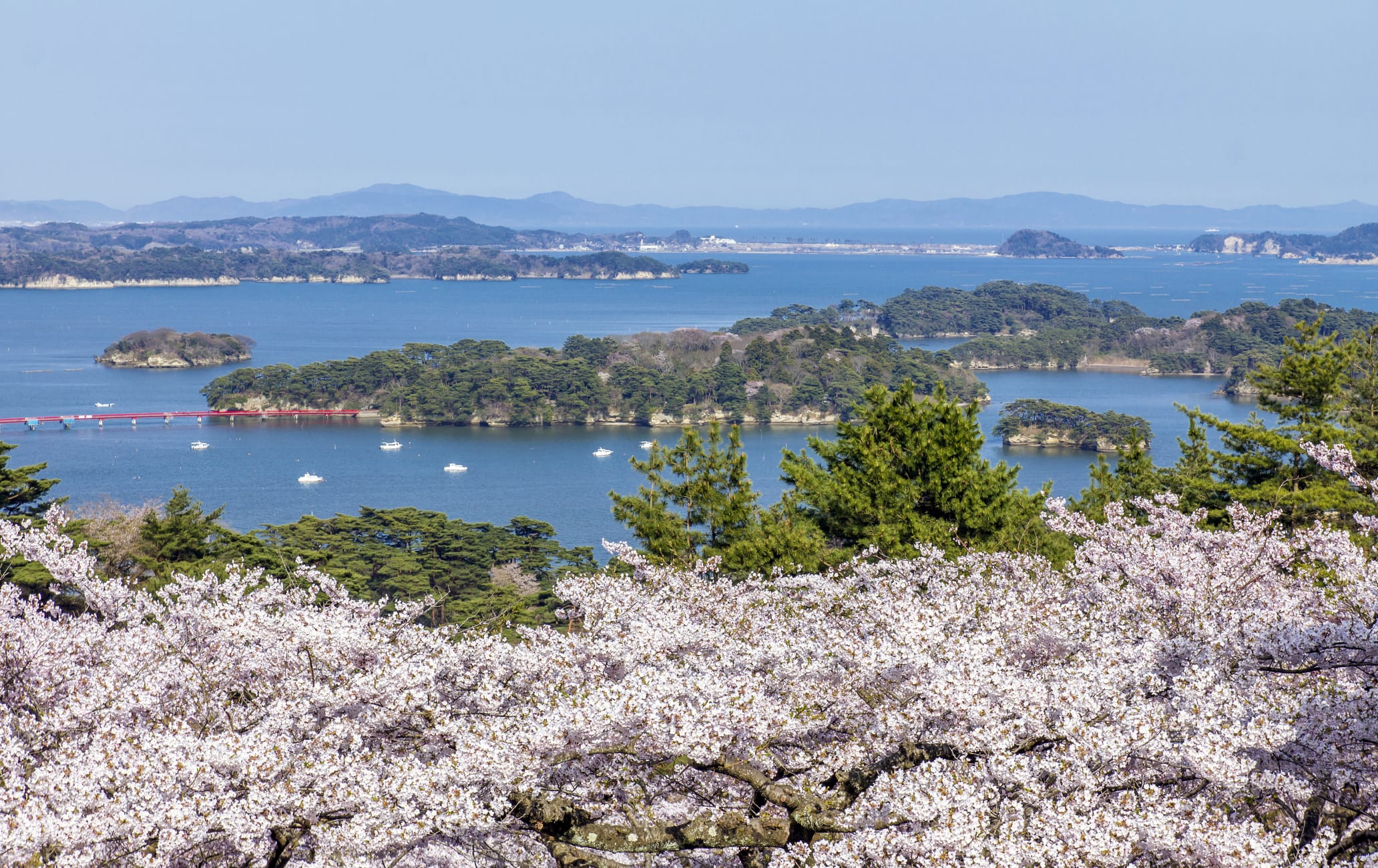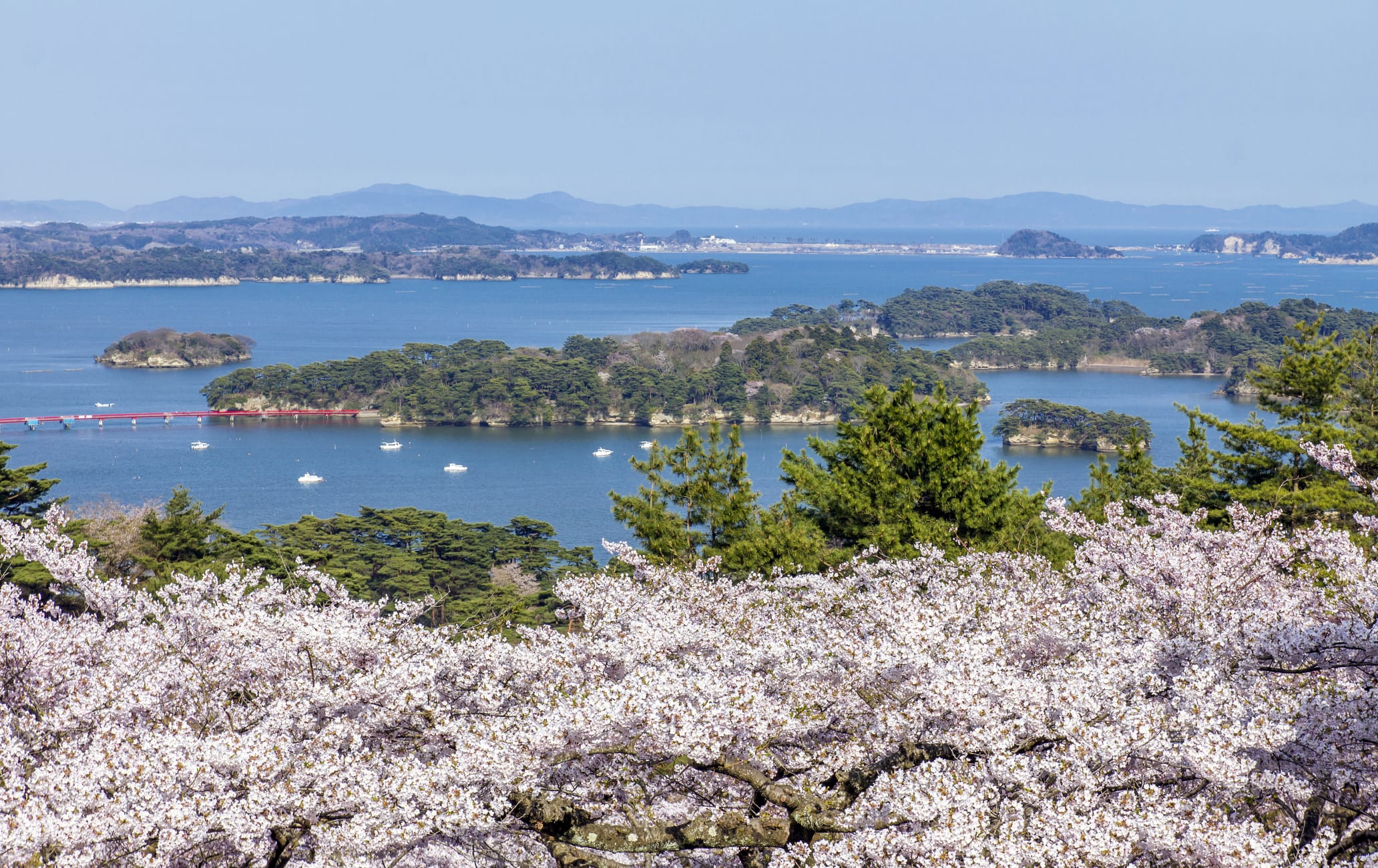 Follow Basho's regular route to Matsushima, or cruise through the islets in the bay
To truly appreciate the beauty of the picturesque Matsushima Bay, get off the shore and step onto a boat. There are two main ferry service options that operate year-round, with roughly one ship an hour for each route.
How to Get There
You can get to the bay by train and boat.
From JR Sendai Station, take the JR Senseki Line to Matsushima-Kaigan Station. A five-minute walk will bring you to the sightseeing boat terminal, where you can purchase a ticket for a cruise around Matsushima Bay.
Relax and commentary will lead the spotting
Most visitors ride the Matsushima Shimameguri Kankosen boats departing from the center of the tourism area. Consult the provided cruise course map and listen to the bilingual commentary to learn about the interesting names and trivia behind some of the 260 weird rock formations and islets that dot the bay.
The seats are about the same height as the surface of the water, and you can gaze upon the scenery through the window. Splurge and pay extra if you want an open-air seat on top of the boat. Follow the famous poet's route
A ferry route also runs between Matsushima and the nearby fishing town of Shiogama. The view is different, but equally as impressive. Try the Shiogama to Matsushima route to travel the same route haiku poet Matsuo Basho used when he visited Matsushima by rowboat.
Return to Sendai


by train. For the Shiogama departure, walk 15 minutes to Marine Gate Shiogama from Honshiogama Station. The Matsushima leg is a five-minute walk from Matsushima-Kaigan Station. Staff can point you in the right direction. * The information on this page may be subject to change due to COVID-19.
Near Matsushima Bay Cruises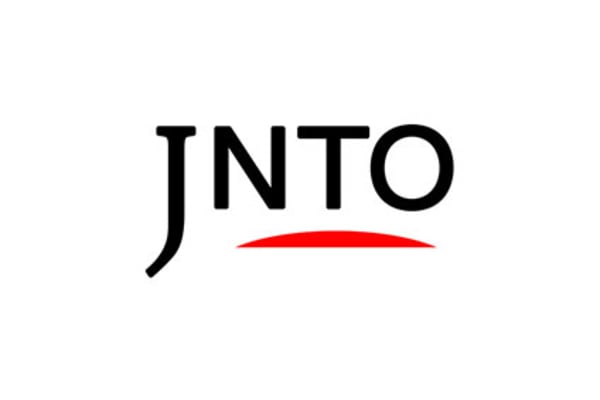 Attraction
1. Matsushima Bay Cruises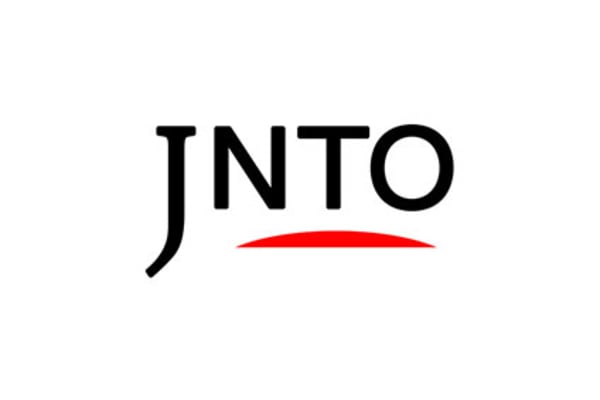 History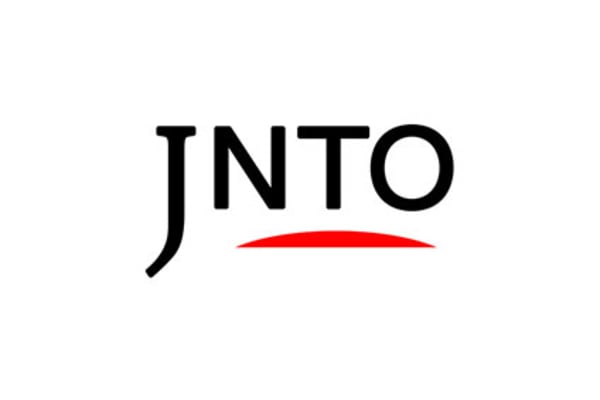 Nature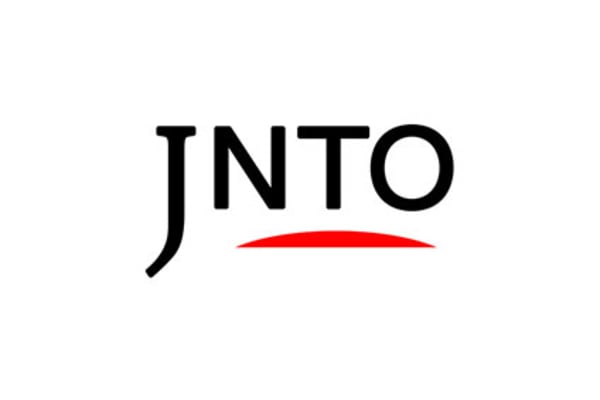 Nature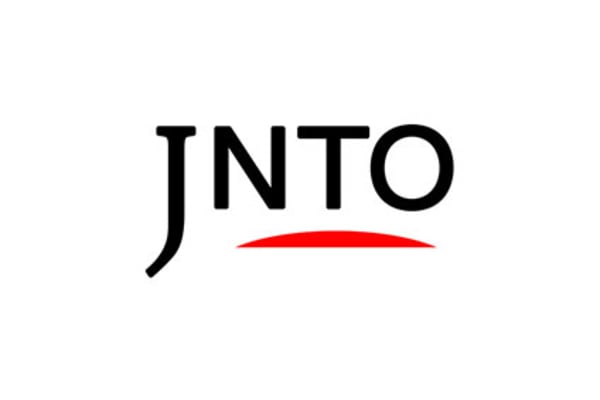 History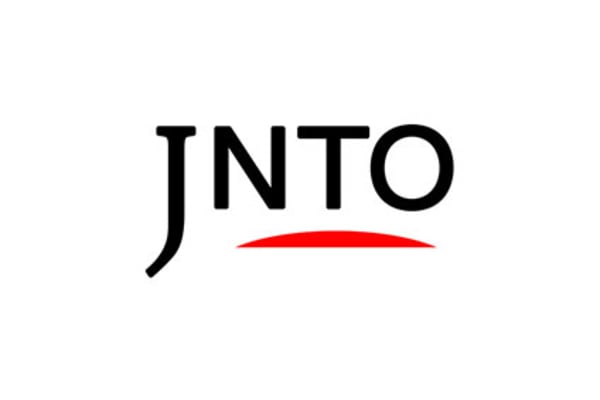 Festivals & Events
6. Sendai Tanabata Festival