Dakigaeri Gorge Autumn Leaves
抱返り渓谷の紅葉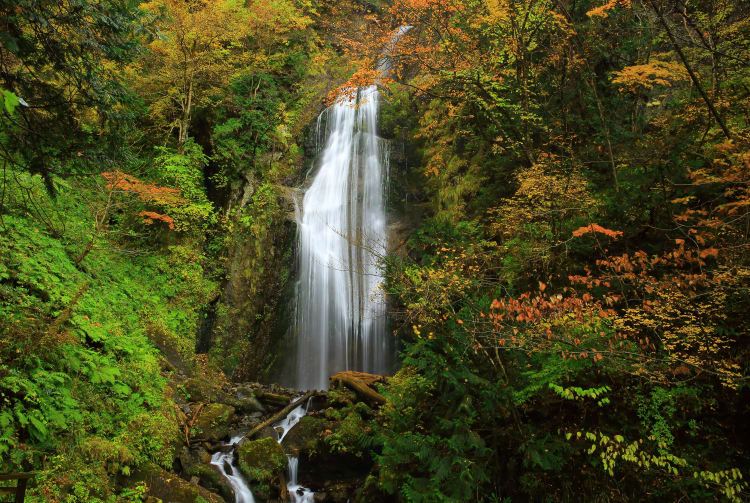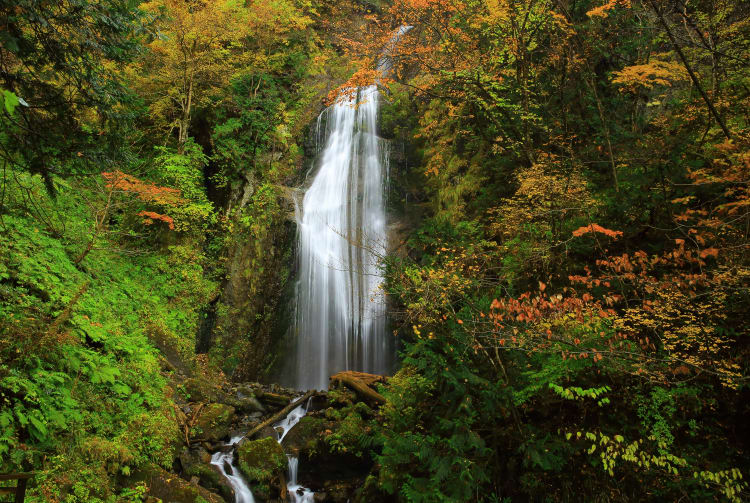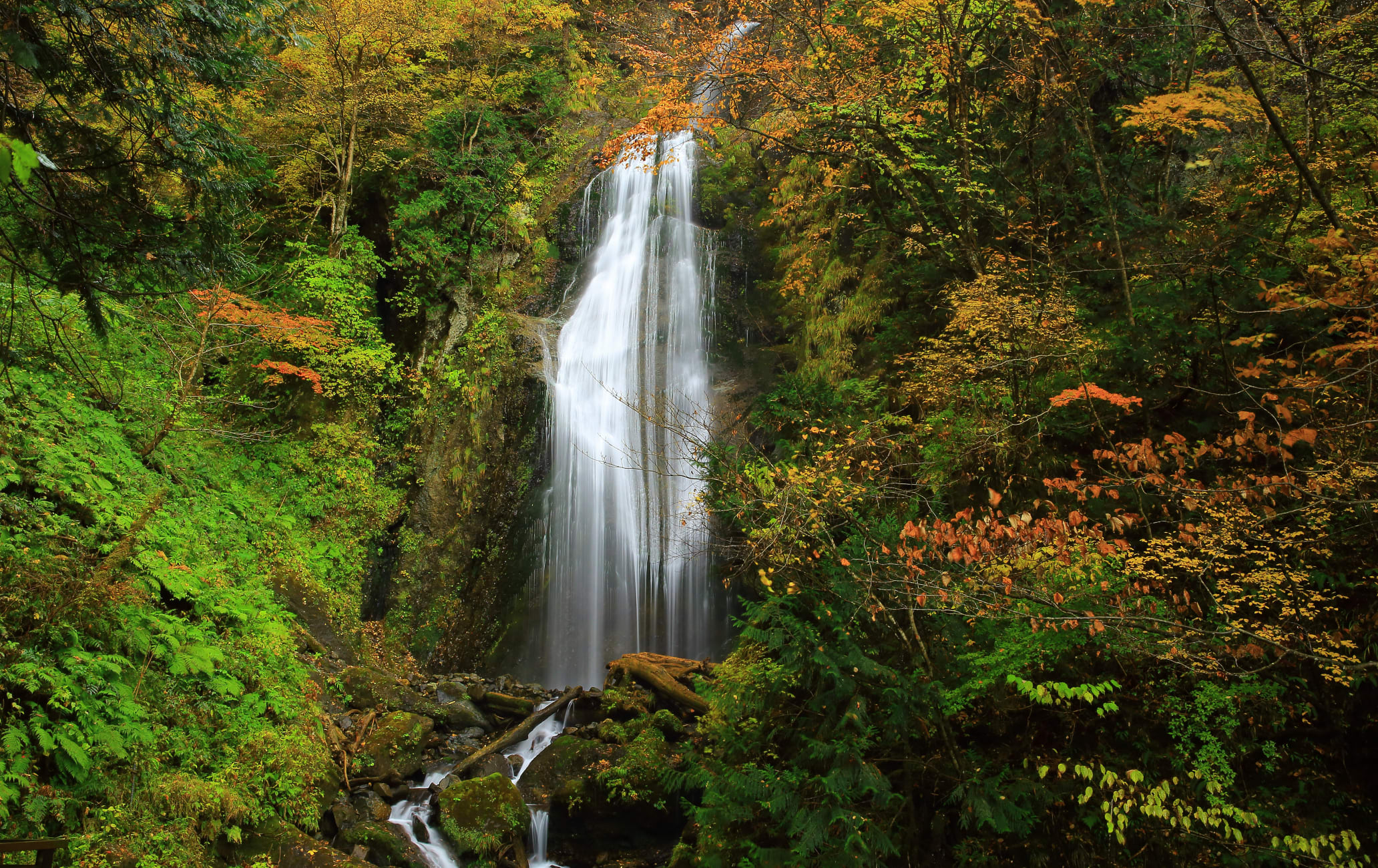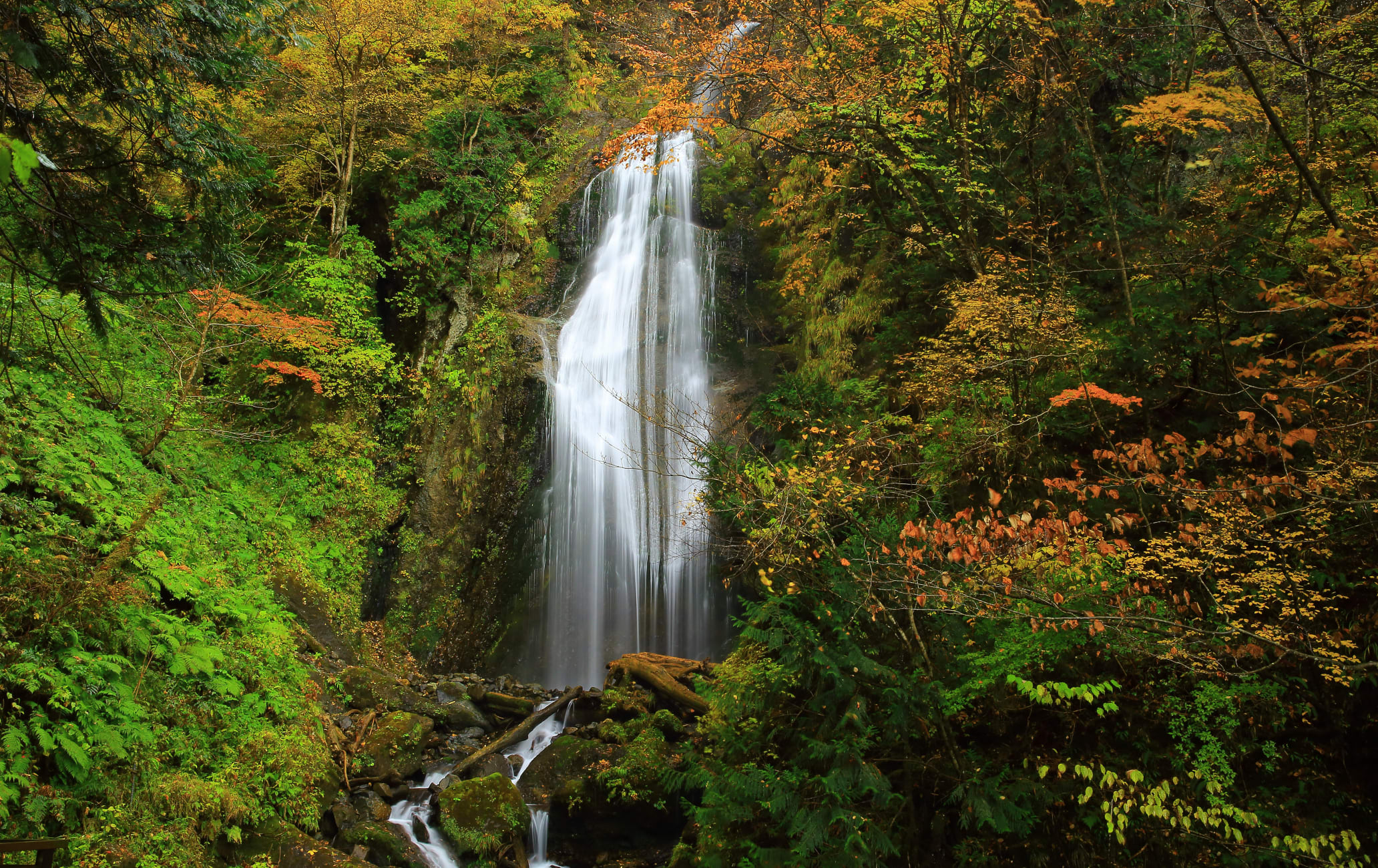 A local way to celebrate the area's autumn colors
Enjoy the vibrant autumn colors at Dakigaeri Autumn Foliage Festival. Held from the beginning of October to the beginning of November, this festival celebrates the changing of the seasons by highlighting the area's gorgeous autumnal hues. Don't Miss
The views of the ancient forest of beech and maple trees from Kami-no-Iwabashi suspension bridge
Folk songs performed live by local musicians
Dance performances and displays of the local arts and culture
How to Get There
Dakigaeri Gorge


is best reached from Kakunodate Station or Tazawako Station by shuttle bus.
A free 15-minute shuttle bus from Kakunodate Station and a bus service from Tazawako Station are available during the festival period.
For those with a car, the gorge is about an hour's drive on National Route 46 from the Morioka Interchange Exit on the Tohoku Expressway. Limited car parking is available. Plenty to see and do
During autumn, visitors can find out more about local life in Akita


. Enjoy the fall colors by the gorge with the locals, and take part in the celebration. Listen to folk music from the region and watch traditional dance performances.
A tour of the Jindai Power Plant is also available. Near Dakigaeri Gorge Autumn Leaves Festivals & Events
Dakigaeri Gorge Autumn Leaves
Senboku-shi,
Akita-ken Nature
Dakigaeri Gorge
Senboku-shi,
Akita-ken Luxury Stay Festivals & Events
Kakunodate Festival
Senboku-shi,
Akita-ken Nature
Kakunodate
Senboku-shi,
Akita-ken Festivals & Events
Kakunodate Weeping Cherry Trees
Senboku-shi,
Akita-ken