Rishiri & Rebun
利尻島 & 礼文島エリア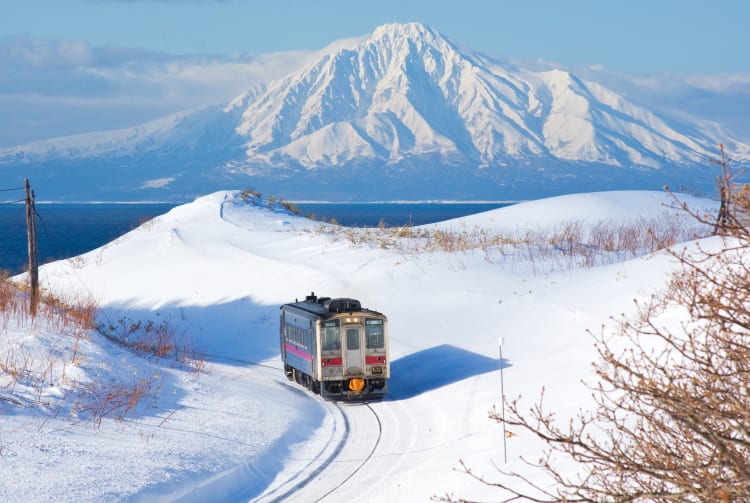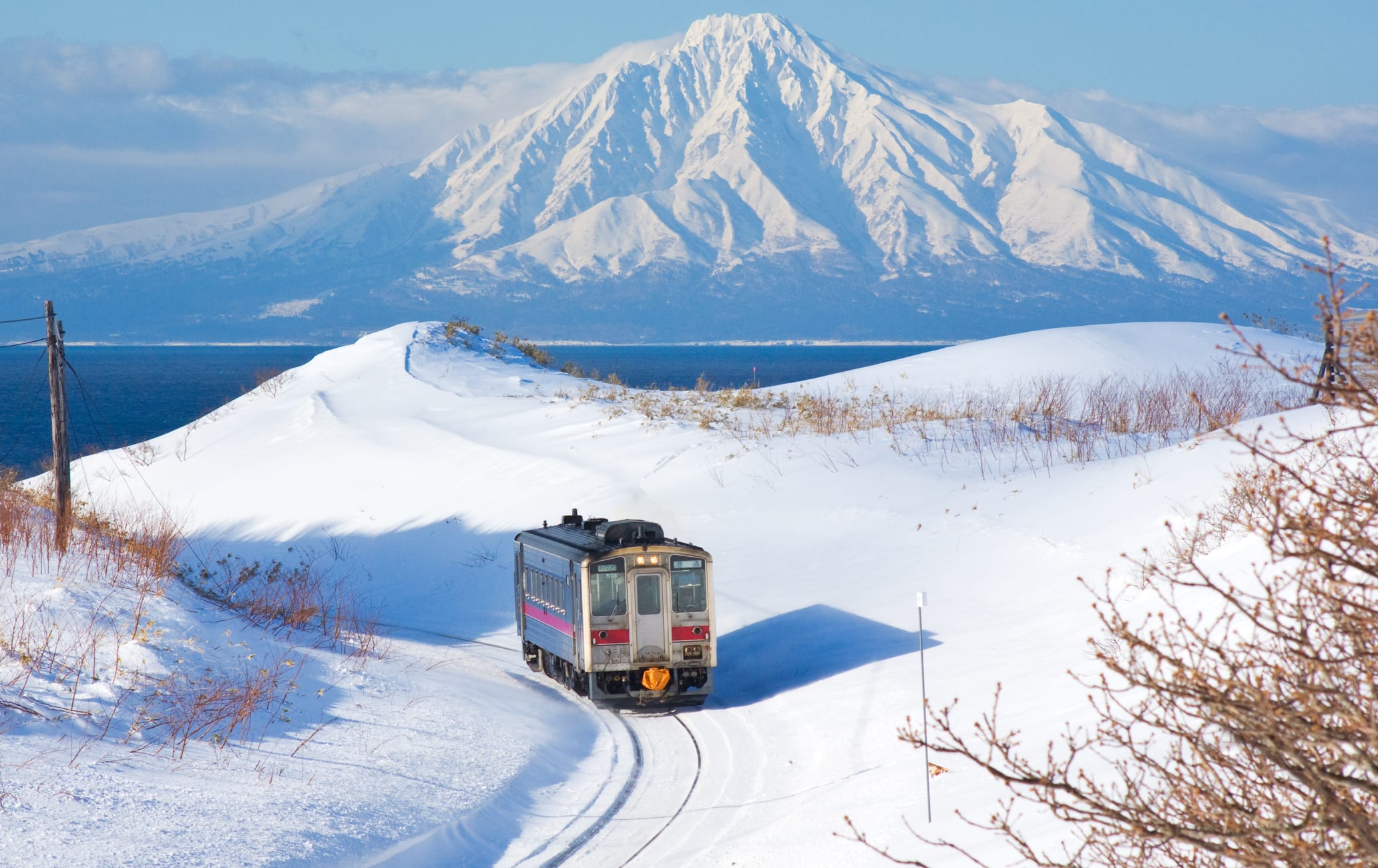 Enjoy cycling and trekking on two remote islands in Japan's far north
Rishiri and Rebun, two small islands off Hokkaido's northernmost point, look like something out of a fantasy novel. Think sweeping coastal views, landscapes ranging from wild and craggy to rolling and green, wildflowers and quaint fishing villages, and best of all minimal signs of civilization.
You'll find hiking trails from easy to challenging and places to cycle so that you can take everything in. Add delicacies from the sea, and you've got the perfect island experience.
Don't Miss
The view from the summit of Mt. Rishiri
Seeing the surroundings from Momoiwa Observation Deck on Rebun Island
The fresh sea urchin and seaweed taken right from local waters How to Get There
You can reach these two islands by plane and ferry.
There are direct flights from Tokyo (Haneda Airport) and Sapporo (New Chitose Airport) to Wakkanai Airport, which is the main access point to both Rishiri and Rebun islands. A ferry from Wakkanai to each island takes less than two hours. To get to Rishiri Island, take a direct flight from Sapporo's Okadama Airport to Rishiri Airport in one hour.To see both Rishiri and Rebun in the same day, ferries connect the two islands in 45 minutes each way.
Quick Facts
There are two to three ferries per day, depending on the season
You can take a car, motorbike or bike on the ferry, but for a car, you will need to reserve at least a day in advance (you can reserve a car berth up to two months before departure) Another peak in Mt. Fuji's image
Known as Rishiri-Fuji for its resemblance to Mt. Fuji, Mt. Rishiri


provides a 360-degree panoramic view of the island's wetlands and forests from its summit, as well as views of neighboring Rebun Island and even Russia's Sakhalin Island.
Every July, Rishiri has a festival to mark the start of the official climbing season, but you can trek up from late June to early October. There are a few climbing routes, but be aware that you'll need to be in shape and prepared for an ascent. Enjoy seasonal floral magic
Rishiri Island looks beautiful year-round. Some of the alpine plants here are truly unique and can only be found on Mt. Rishiri


. The blossoming skunk cabbage flowers signal the coming of spring, colorful flowers bloom in the summer, autumn leaves blanket the landscape in the fall, and in winter snow covers Rishiri.
Cycling around the island
You can rent bicycles and follow the dedicated 25-kilometer cycling road around Rishiri, stopping along the way to explore the forested areas. Camping is also an option. The charms of the other isle
Rebun is the smaller of the two islands. Roughly 300 varieties of alpine plants grow wild here, even at sea level, and Rebun is known as the "Floating Island of Flowers." The peak flowering season is from May to August, and a stroll through the blooms is a calming and exhilarating experience.
Cape Sukoton, at the northernmost point of the island, shows an entirely different face of the island with its rough, eroded coastline. So do the crags of Cape Gorota.
Here's where to look
Some of the best sightseeing on Rebun can be done from the Momoiwa Observation Deck in the south. There are numerous trekking courses, and sightseeing points almost perfectly surrounded by flowers, including a spot where you can view Mt. Rishiri


. From Cape Kanedano, you can see seals basking in the sun from early summer to early winter.
A note about the weather
Charming flowers can be enjoyed from late April to mid-September, and are particularly popular throughout the high tourist season from July to August. Keep in mind that from November to February the seasonal winds grow strong, and the average temperature between December and February drops to around -7 degrees Celsius. During this time, the ferry service may also be suspended.
How long should I stay?
A three-day stay is recommended if you want to see both islands in leisurely fashion and do some hiking and cycling, but you can see a lot of both islands in just a day if you take a sightseeing bus. The buses follow the ferry schedule, making everything easy.
* The information on this page may be subject to change due to COVID-19.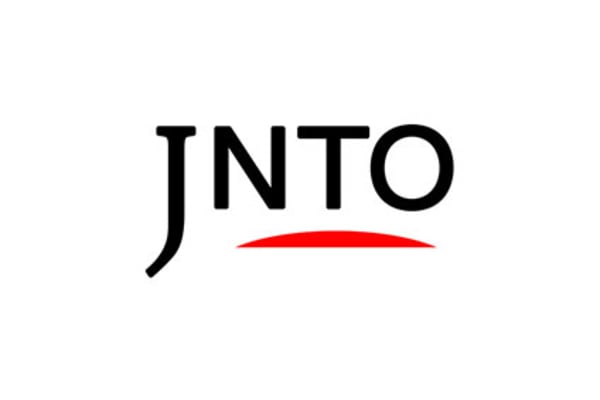 Nature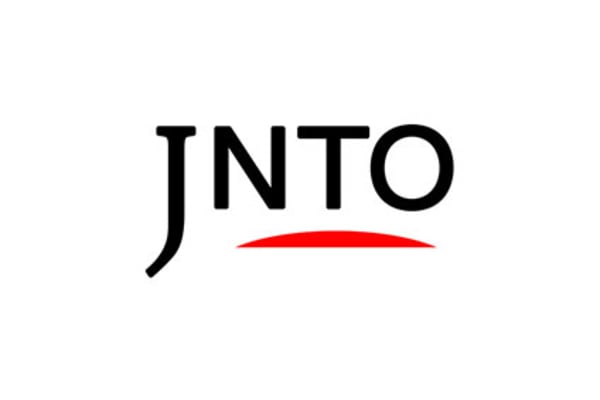 Nature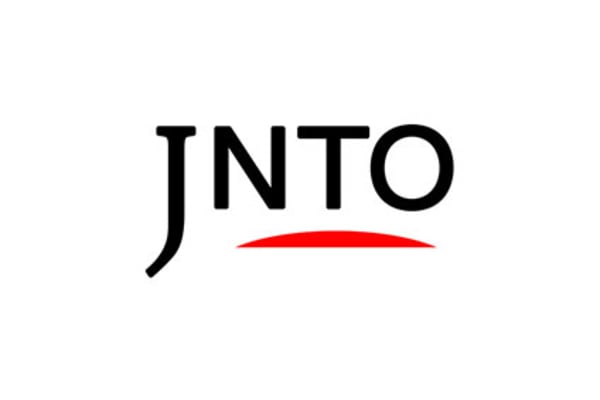 Nature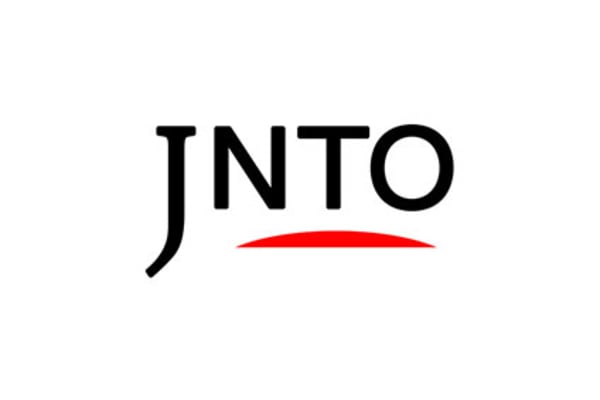 Nature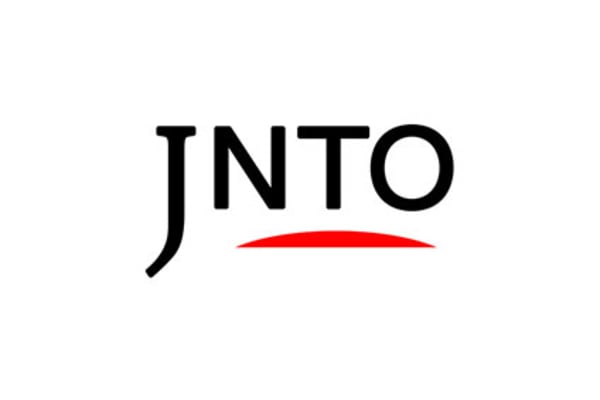 Festivals & Events
5. Hokuryu Sunflower Village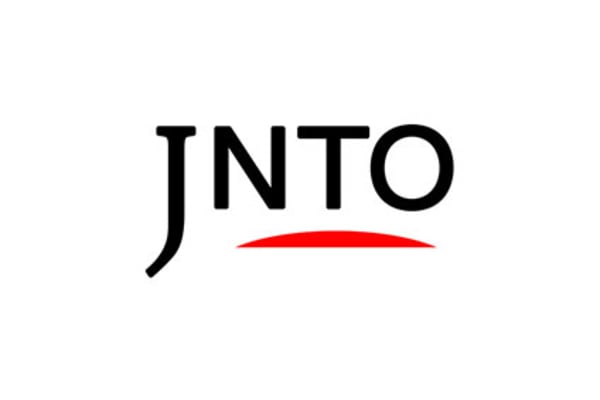 Festivals & Events
6. Asahikawa Winter Festival