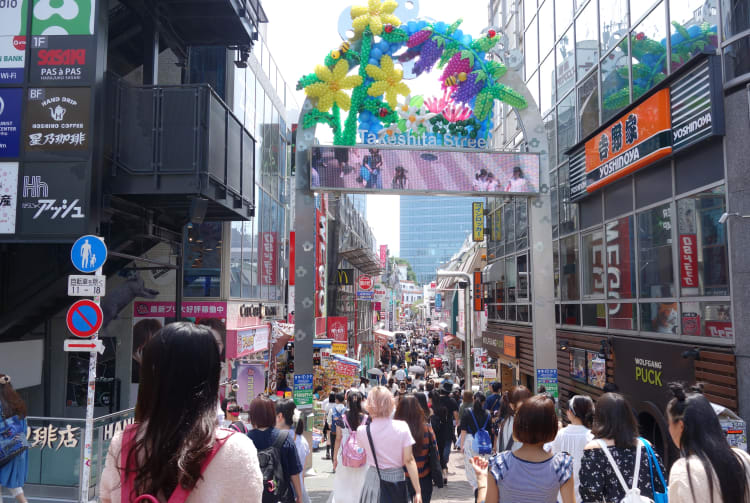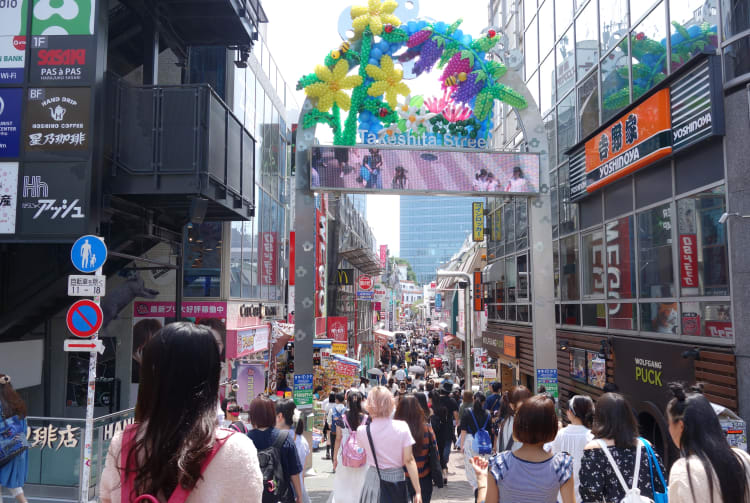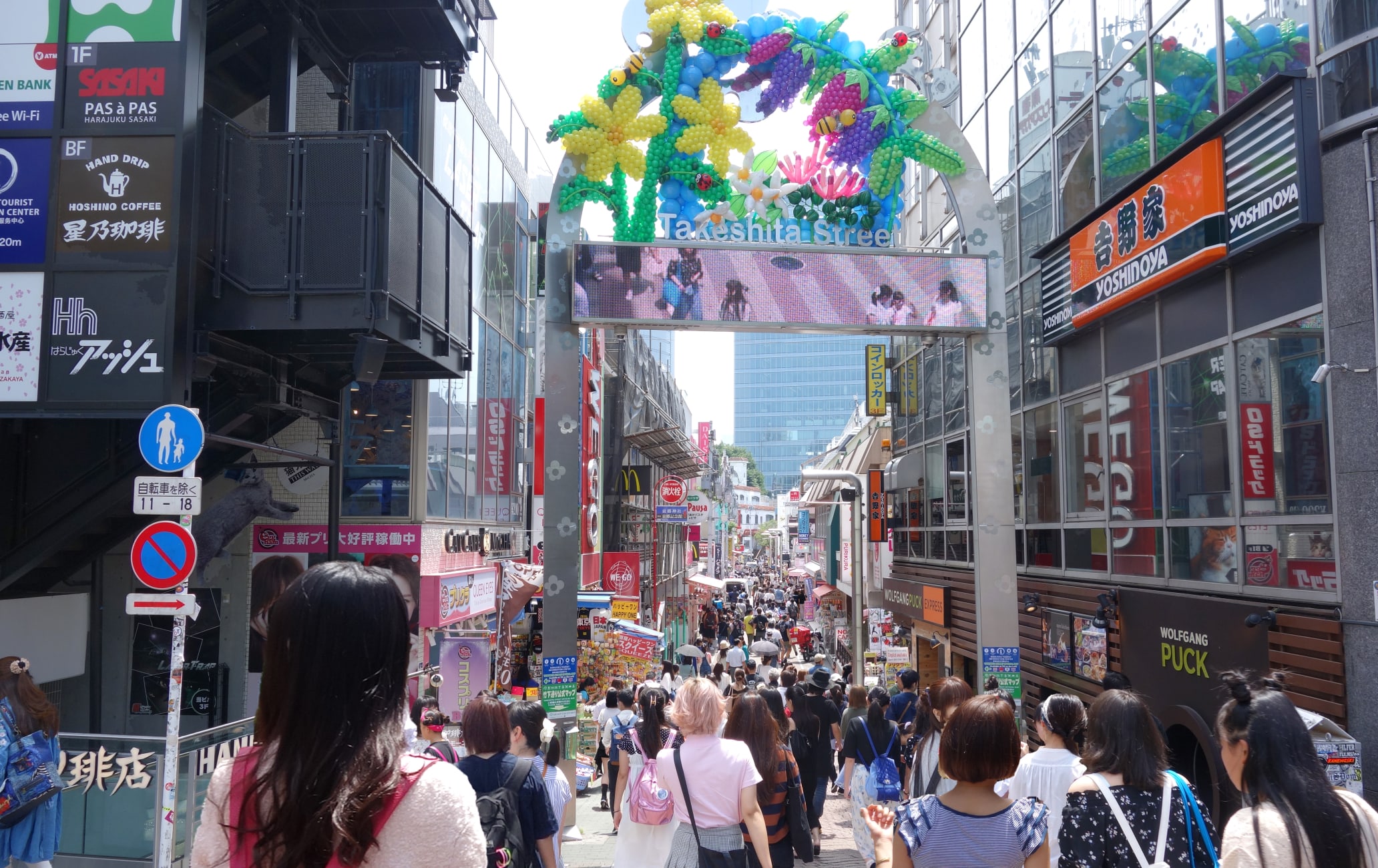 Home of Tokyo's streetwear and "kawaii" culture, Harajuku is a vivid blend of fashion trends, rainbow-hued food and offbeat style
Harajuku is the area around Harajuku Station, between Shibuya


and Shinjuku


on the Yamanote Line. This haven of style is centered on Takeshita Street, lined with a mix of boutiques selling the latest trends and photo-ready food. Within a few blocks, you can see styles ranging from Harajuku goth and candy-colored decora kei to Harajuku punk. Stop for snacks ranging from classic crepes to rainbow grilled cheese, giant cotton candy and Korean hattogu. Saunter down Cat Street towards Shibuya for hipster cafes, vintage fashion and international brands. Take a break from the sensory stimulation with a quiet stroll through the grounds of Meiji-Jingu Shrine


.
Don't Miss
A freshly made crepe from one of Harajuku's iconic crepe stands
Exploring LaForet Harajuku, a vertical shopping complex
Visiting one of the area's animal cafes, from cats and Shiba Inu dogs, to hedgehogs and even reptiles
How to Get There
Harajuku's main attractions are located right outside JR Harajuku Station on the Yamanote line.
Harajuku is just one stop from Shibuya on the JR Yamanote Line. If you're traveling via the metro subway system, take the Chiyoda or Fukutoshin line to Meiji-jingumae station.
Quick Facts
Harajuku is internationally known as Tokyo's home of youth culture and street fashion
The three main shopping areas are Takeshita-dori, Ura-Harajuku, and Cat Street
Home to Tokyo's most fascinating fashion history
Since the 1970s, when Tokyo's fashion-obsessed shifted from Shibuya


, and impromptu rock performances sprung up every Sunday, Harajuku has been a suburb long synonymous with Japan's youth-driven street-fashion scene. From the area's iconic "Lolita girls" to some of the most groundbreaking names in streetwear, Harajuku's love of trend-driven fashion sees the suburb's culture evolve and transform as its fashionistas change with the passing trends.
Harajuku's unique style has been featured throughout pop culture by such fashion icons as Lady Gaga. And while its recent international attention has brought big-name brands like H&M and Topshop, the district hasn't forgotten its local roots. Takeshita Street—maybe the most vibrant street in Tokyo
Takeshita Street is Harajuku's main artery. Exiting from Harajuku Station, you'll immediately see lines of colorful stores selling everything from giant-sized rainbow cotton candy and colorful accessories to spiked leather jackets and piles of clothing overflowing onto the street.
Jam-packed with local teenagers and tourists alike, Takeshita Street is a fascinating melting pot of cultures, styles, and tastes that's sure to give you an interesting new souvenir to wear home.
Satisfy your sweet tooth
On almost every corner are Harajuku's famous crepe stalls pumping out delicious wafting scents. A must-eat for visitors to the area, these made-to-order crepes consist of a thin eggy batter expertly folded with the fillings of your choice. Whether you're after a classic-style strawberry and cream, or a more decadent cheesecake-filled wrap, there's something for every sweet or savory taste.
These crepes are essentially Harajuku's culinary staple, and you can't leave without taking one for yourself and strolling the street as you eat.
Streetwear sneaker paradise
Harajuku is arguably Tokyo's streetwear capital, and what's streetwear without sneakers? No matter your style, budget, or size, you can find an incredible selection in Harajuku's somewhat hidden sneaker district at the end of Takeshita and across the street.
Stores that call the area home include more mainstream names like Atmos, Billy's, and Kick's Lab, but if you're hoping for something more obscure, be sure to check out Fool's Judge, a resale store that regularly stocks the most sought-after sneaker releases.
Taking to the backstreets
Thanks to its global impact on the fashion world, the main shopping streets of Harajuku have become a tourist hotspot. Though the atmosphere here can be fun for exploring, if you really want to immerse yourself in the authentic culture of Harajuku's street scene, don't be afraid to wander away from the main thoroughfare.
If you head towards Omotesando


from Harajuku Station, you'll find a network of roads connecting some of the most impressive high-end, vintage and big-name fashion outlets in all of Tokyo. Mega streetwear names like Bape and Supreme have flagship stores here in this pocket between Harajuku and high-end Omotesando


. Crossing the street and heading between Kiddy Land and the Gyre shopping center, you'll find yourself in the quieter, pedestrian-friendly Cat Street, home to some of the area's trendiest shops and cafes.
* The information on this page may be subject to change due to COVID-19.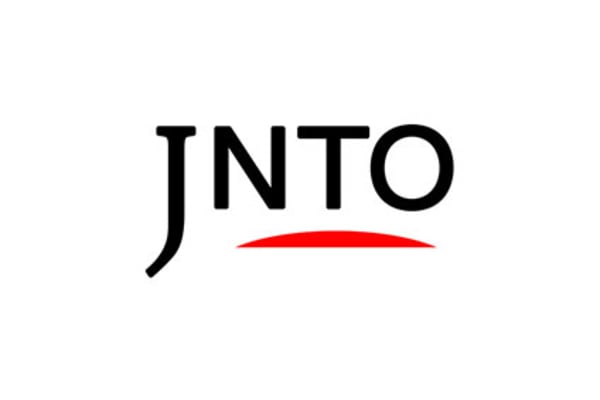 Shopping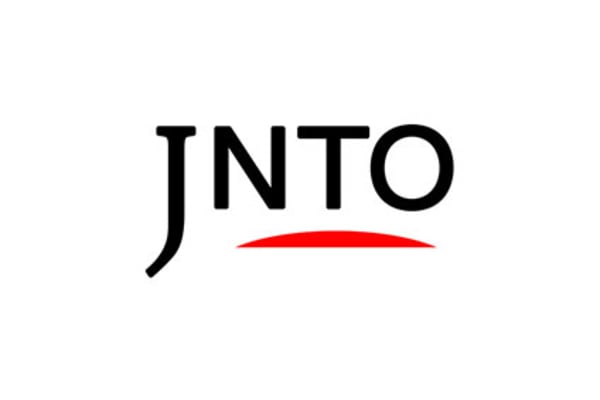 Sports Museum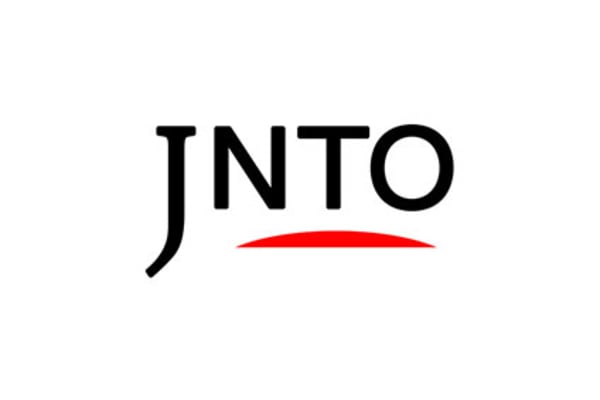 Shopping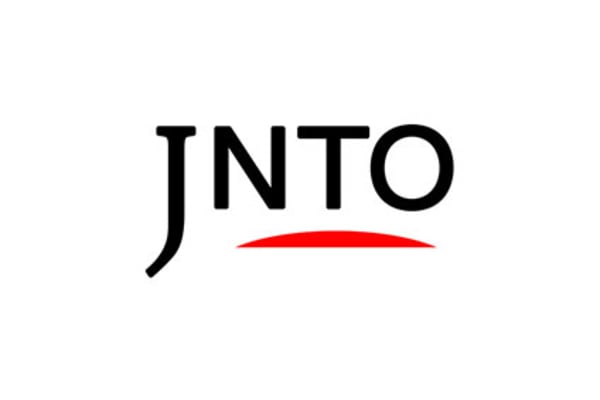 Stadium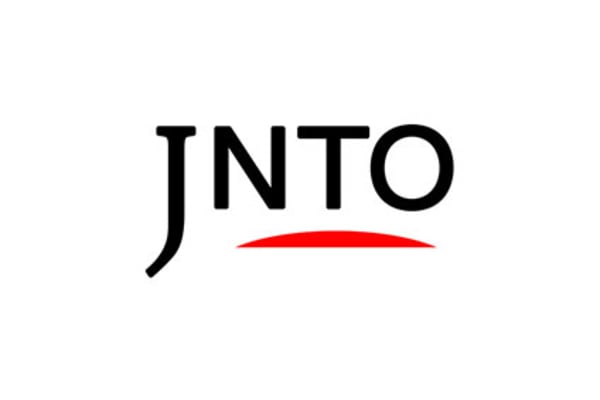 Culture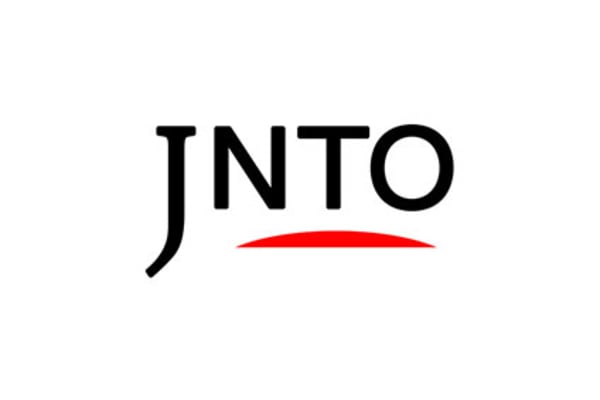 Festivals & Events