Echigo Tsumari Art Field
越後妻有 大地の芸術祭の里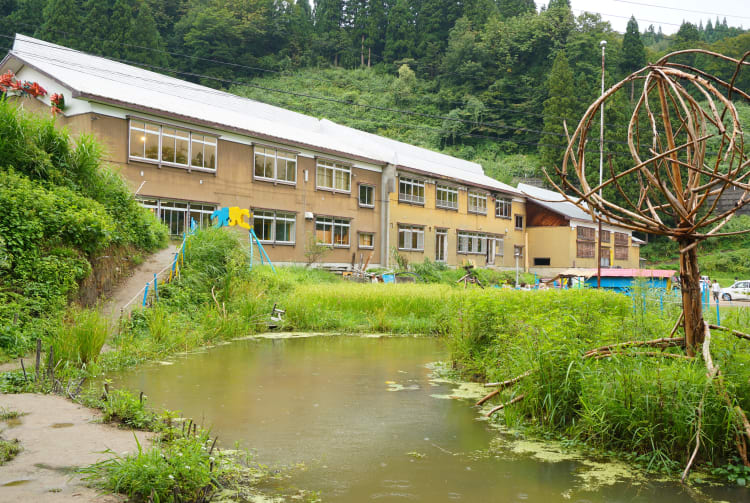 Outdoor art in the rural Japanese countryside
Miles away from urban cities, the rural Echigo-Tsumari region in Niigata Prefecture


focuses on cultivating not only rice fields, but also the human mind. To encourage interaction between people and nature, 760 square kilometers of the area is designated as a space for modern art installations.
Don't Miss
The Triennale art festival that is held every three years across the Echigo-Tsumari region
The terraced rice fields and rural Japanese landscape
How to Get There
Echigo-Tsumari Art Field is accessible by train and car.
From Tokyo Station, take the Joetsu Shinkansen to JR Echigo-Yuzawa Station. Transfer to the Hokuhoku Line and get off at Tokamachi Station.
By car from Tokyo, take the Kanetsu Expressway, exit at Muikamachi Interchange, and get on route 253.
200 different artworks
Artworks are scattered in about 200 spots throughout the region. Some are in local town centers, some in abandoned buildings and schools, and some are incorporated into the region's beautiful rice fields.
Echigo-Tsumari Art Triennale
The main event that is held in this artistic region is the international Echigo-Tsumari Art Triennale. It takes place every three years over two months in summer. Artists come from around the globe to create and display 100 to 200 new art pieces in addition to the permanent installations.
A chance to appreciate the Japanese countryside
Through the Triennale, artists and visitors are given a chance to appreciate the rustic and rural side of Japan. It is also an opportunity to give back to the community. The Art Field attracts many volunteers as part of the region's revitalization projects. Local festivals and traditional events
In years when the Echigo-Tsumari Art Triennale isn't held, visitors can enjoy the Summer Festival, Daichi-no-matsuri, and the winter Snow Art Project, which coincide with local festivals, as well as traditional events throughout the year.
Near Echigo Tsumari Art Field Festivals & Events
Echigo Tsumari Art Field
Tokamachi-shi,
Niigata-ken Art & Design
Tokamachi
Tokamachi-shi,
Niigata-ken Festivals & Events
Tokamachi Snow Festival
Tokamachi-shi,
Niigata-ken Art & Design
House Of Light
Tokamachi-shi,
Niigata-ken Action & Adventure
Joetsu Kokusai Ski Resort
Minamiuonuma-shi,
Niigata-ken Luxury Stay