Tokyo Metropolitan Government Building
東京都庁舎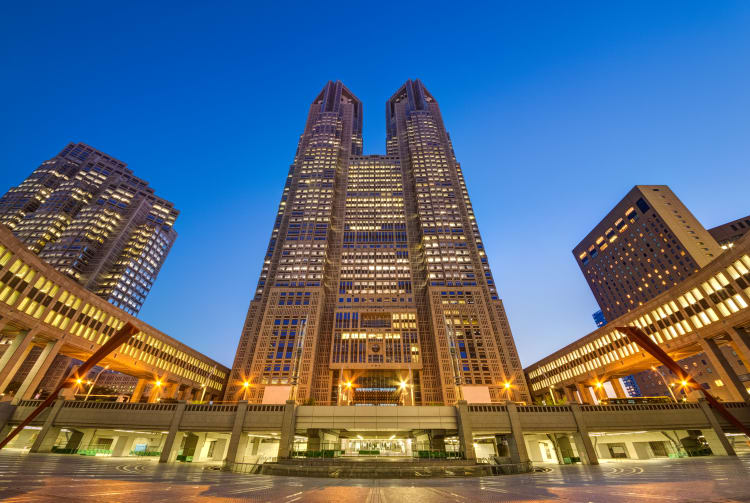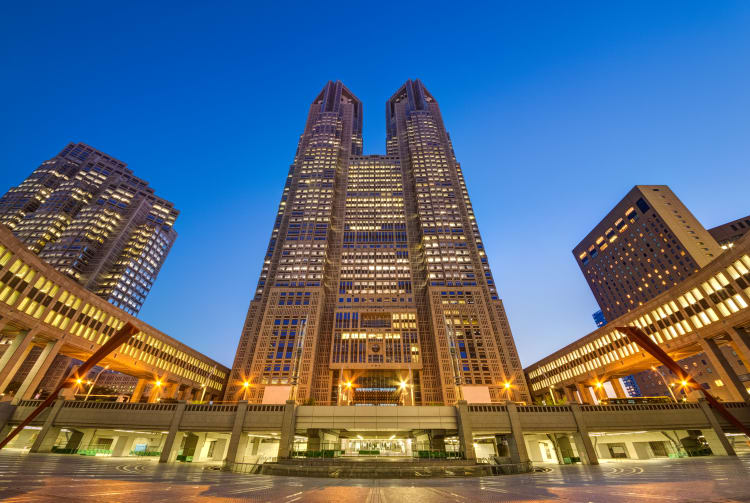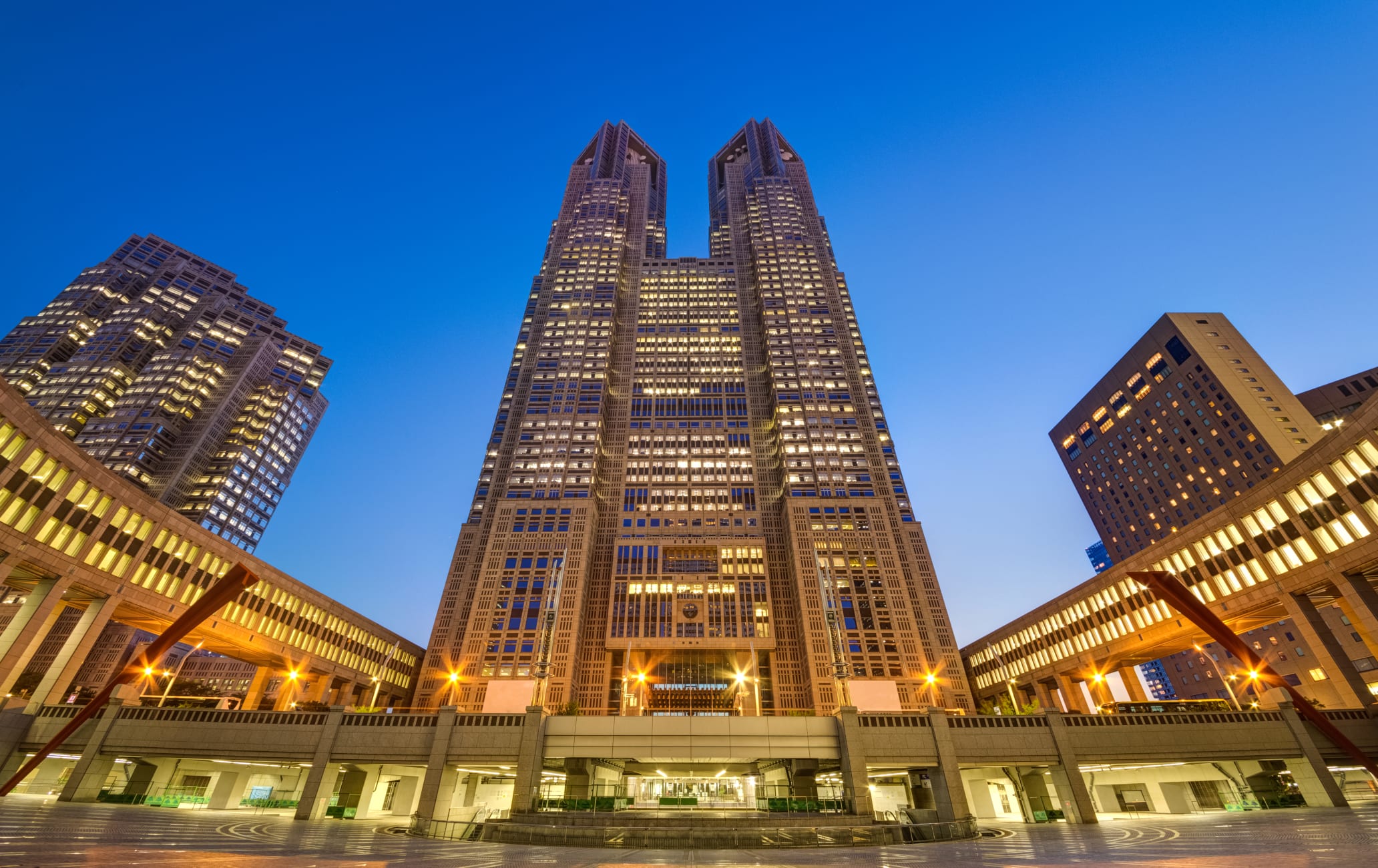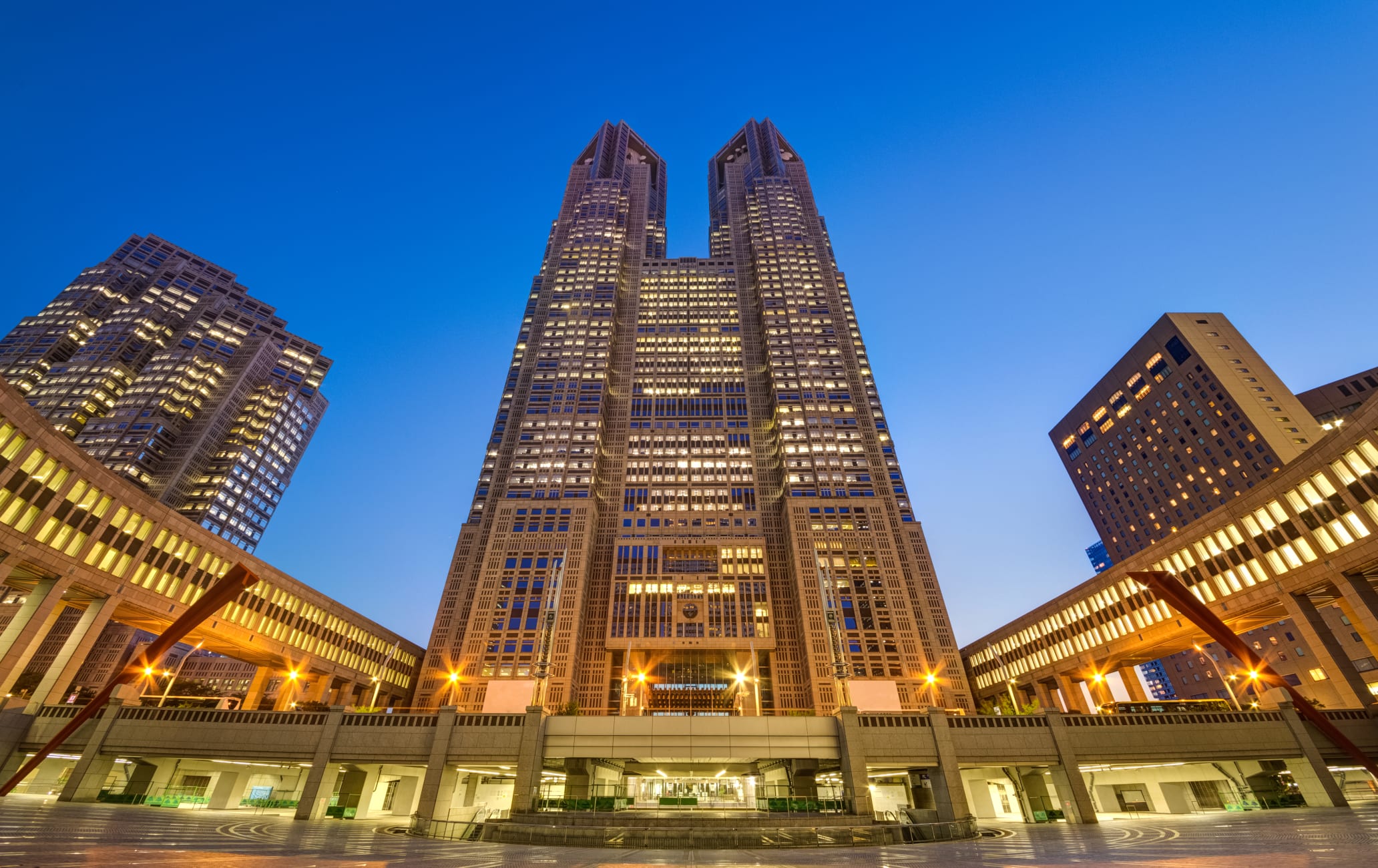 Spectacular views of Tokyo from one of the city's most imposing complexes
Most people wouldn't think to make a government building a travel destination, but the Tokyo Metropolitan Government Building is well worth a visit. Also known as Tocho, it's Tokyo's fifth-tallest structure and has observation decks on each of its spires that offer all-encompassing views of the city below.
Don't Miss
The lofty perspective of the metropolis from over 200 meters up
A tourist center with info about destinations all over Japan
Nearby Shinjuku Central Park, a popular city oasis
How to Get There
Tocho is in west Shinjuku


, close to Shinjuku Station.
The Tokyo Metropolitan Government Building is a 10-minute walk from JR Shinjuku Station. There's an underground passageway leading to Keio Plaza Hotel. If you keep walking past Keio Plaza Hotel, you'll be in the basement of the Tokyo Metropolitan Government Building.
The Oedo Line subway has an exit for Tocho-mae that takes you into the building's basement. Regional product fairs and comprehensive tourist info
This impressive government building houses important offices and a large assembly hall. The first floor offers tourist information about all areas of Japan, and sometimes there are fairs with sample products from various regions. But what's most impressive is the building's size and observation decks. This government complex has three primary structures. The main building is 243 meters high, with 48 stories above and three underground. The second is 163 meters high, with 34 stories above and three below. The third building, where the Tokyo Metropolitan Government Assembly convenes, is seven stories high and built with a basement floor, and has a circular arcade that envelops a central plaza.
Together, these buildings total more than 380,000 square meters. In comparison, New York's Empire State Building has just over half the total floor space of Tocho. The building is one of Tokyo's most iconic structures and often appears in Japanese science fiction and anime. In the 1991 film Godzilla vs. King Ghidorah, the monsters battle around Tocho that ends with Godzilla crashing through its midsection. Tokyo like you've never seen it before
The observation decks in the main building's towers give you views of famous landmarks around Tokyo and beyond like you've never seen them before. The decks are on the 45th floor of each tower.
Best of all, the observation decks are free. A great time to visit is during the sunset. On most days you can see landmarks all over Tokyo, including Tokyo Skytree


, Tokyo Tower


, Meiji-jingu Shrine


, Yoyogi Park


and Tokyo Dome


, as well as other skyscrapers like Midtown, Roppongi Hills and Sunshine 60


. You can see Mt. Fuji when the weather permits.
Things to do in the area
Right across the street from the Tokyo Metropolitan Government Building is Shinjuku Central Park, a spacious green oasis in the middle of one of Tokyo's busiest districts. There are plenty of restaurants and bars nearby.
* The information on this page may be subject to change due to COVID-19.
Near Tokyo Metropolitan Government Building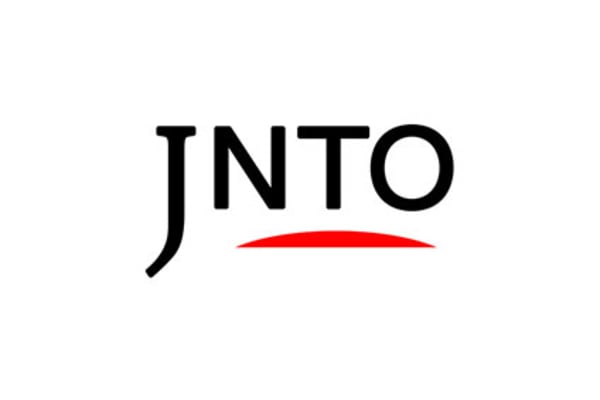 Attraction
1. Tokyo Metropolitan Government Building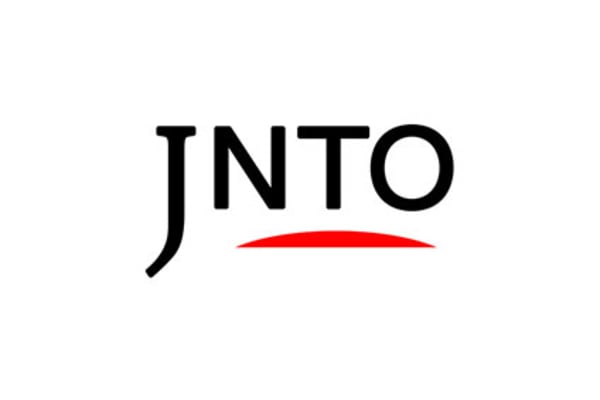 Festivals & Events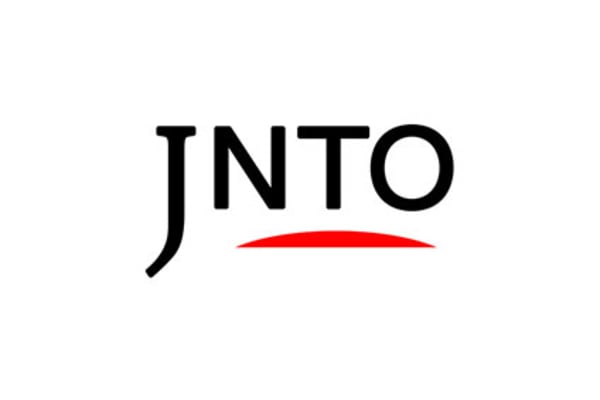 Attraction
3. New National Theatre Tokyo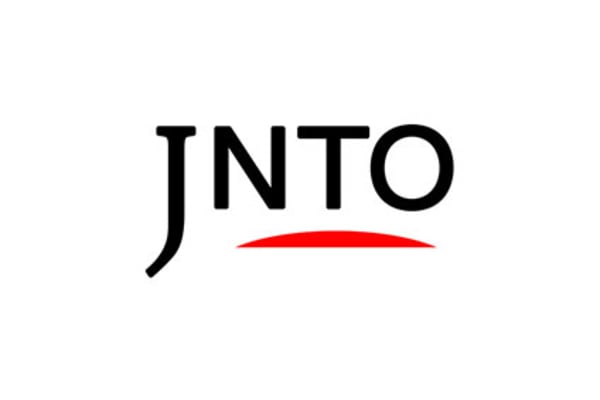 History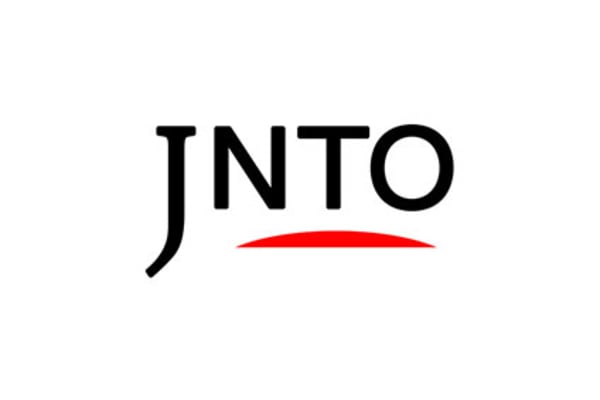 Nature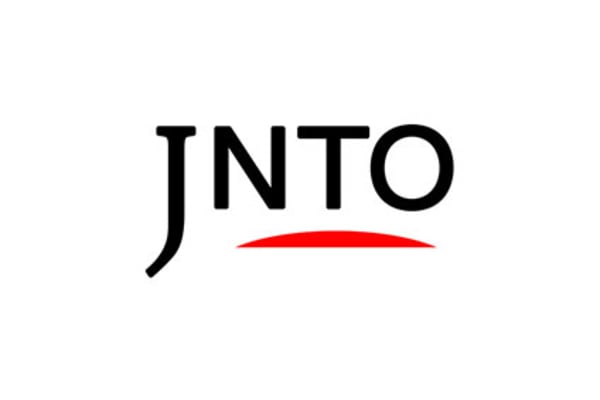 Festivals & Events
6. Shinjuku Gyoen Cherry Blossoms