Oita Prefectural Art Museum
大分県立美術館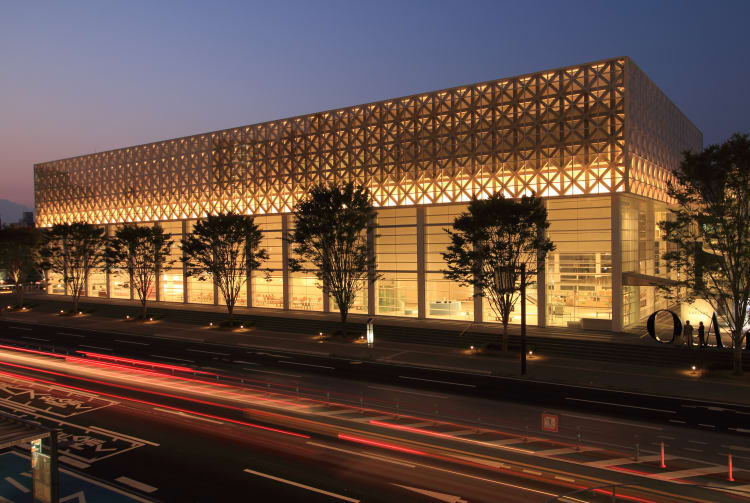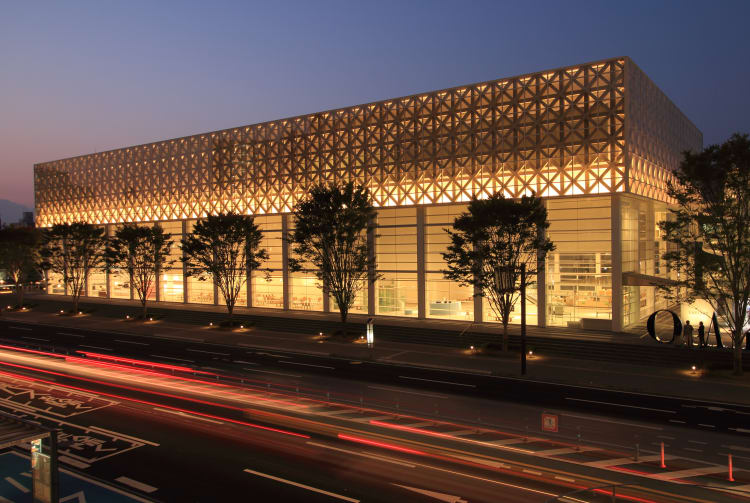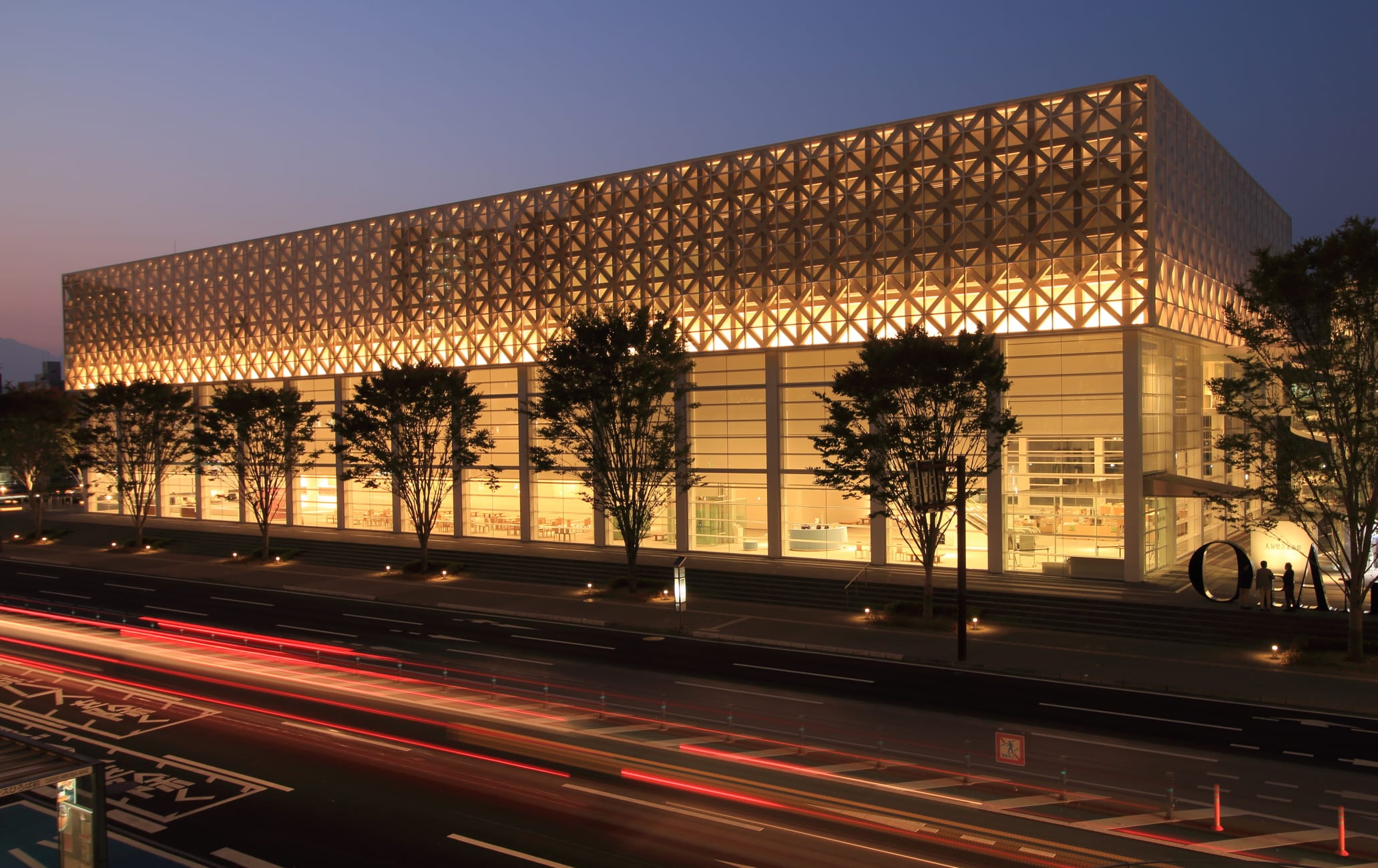 An open treasure trove of locally and globally significant art in an architectural masterpiece
The Oita Prefectural Art Museum, built in 2015 and known as OPAM, shows off its treasures in supremely organic, accessible and well-lit ways. World-renowned architect Shigeru Ban devised its seamless integration between everyday life and art, and the structure is often referred to as the Museum of Encounters and of the Five Senses.
Don't Miss
The exhibits by Oita artists inspired by the local way of life
The programs designed to help visitors enjoy global and local exhibits
The locally crafted gifts in the museum shop
How to Get There
Accessible by public transport, the museum is an easy 15-minute walk from the area's major station, JR Oita Station.
Oita Station is served by the Kyudai, Hohi and Nippo Main lines, offering access to much of the wider Kyushu area. Locally sourced inspiration
Oita


has attracted a great number of artists since the 17th century. This vibrant collective of creative individuals fostered a rich cultural climate that has benefited Japan's art community. You can view more than 5,000 pieces by such artists in OPAM's permanent collection, which has been amassed by Oita Prefectural Art Center over the last 37 years.
Architecture that brightens and reveals
Unlike many typical museums that surround their contents with high solid walls, OPAM is constructed to allow what's happening inside and what is displayed to always be in public view. Ban's use of large glass windows, bamboo and light-colored walls and ceilings brightens and opens up its interior.
The entire southern street-side facade of the atrium, for example, has bi-folding glass doors that can be opened to create a semi-outdoor public space, allowing visitors to enter freely. This public space originated the covered outdoor space bordering the perimeter of traditional Japanese houses called the engawa.
Dive deep into the OPAM's fascinating collection
The collection focuses on works by artists who have a close connection with Oita


. This includes modern landscape paintings by Chikuen Tanomura as well as works by contemporary Japanese painters such as Heihachiro Fukuda and Tatsuo Takayama.
Many of these works have been preserved as treasures. They include modern Japanese paintings, Western-style paintings, crafts, sculptures and three-dimensional works.
International artistic encounters in Oita
OPAM is designed to do more than focus on local art. It's also a place where people can enjoy global encounters amidst objects from different cultures. Discover and learn about items from a wide range of cultures as you journey through the local and global exhibits. OPAM also offers a wide range of educational programs, from guided tours and lectures to workshops, art classes, open studios and community programs.
Pick up something memorable, discover and learn
The museum shop on the first floor focuses on collaborations between businesspeople and artists in Oita


. Check out the museum's original goods, based on the themes of art you can wear, art you can play with and even art you can eat.
Near Oita Prefectural Art Museum Art & Design
Oita Prefectural Art Museum
Oita-shi,
Oita-ken Attraction
Jr Kyushu Hotel Blossom Oita
Oita-shi,
Oita-ken Art & Design
Oita Art Museum
Oita-shi,
Oita-ken Attraction
Oita Bank Dome
Oita-shi,
Oita-ken Attraction
Oita Marine Palace Aquarium
Oita-shi,
Oita-ken Nature
Oita Christian Martyrs Memorial Park
Oita-shi,
Oita-ken