Yatsushiro National Fireworks Competition Festival
やつしろ全国花火競技大会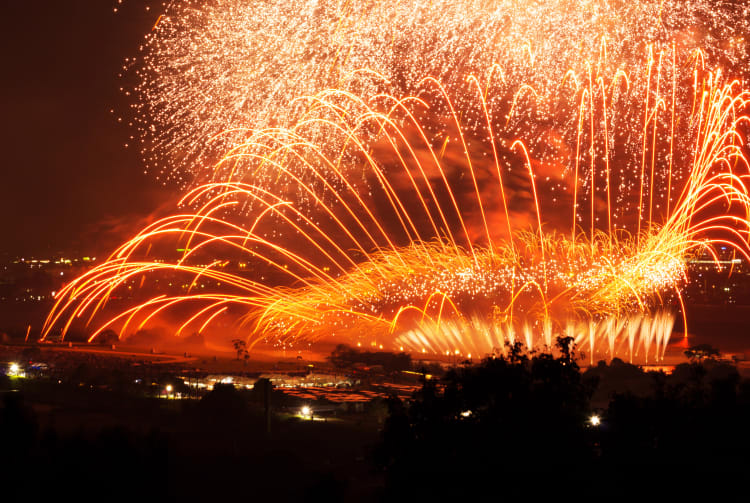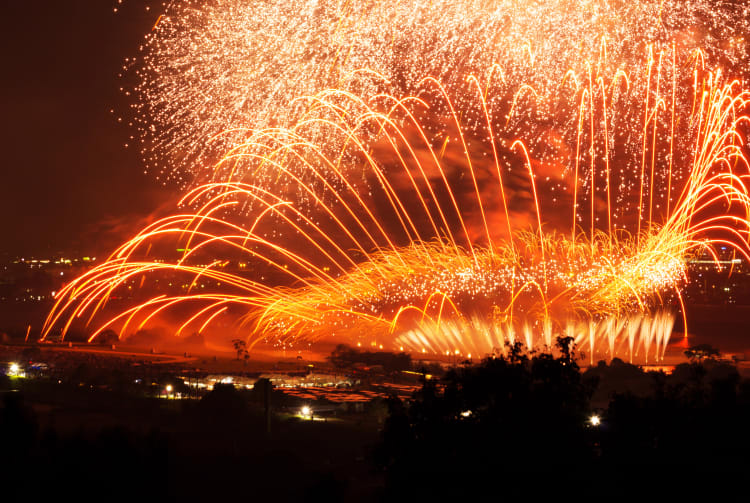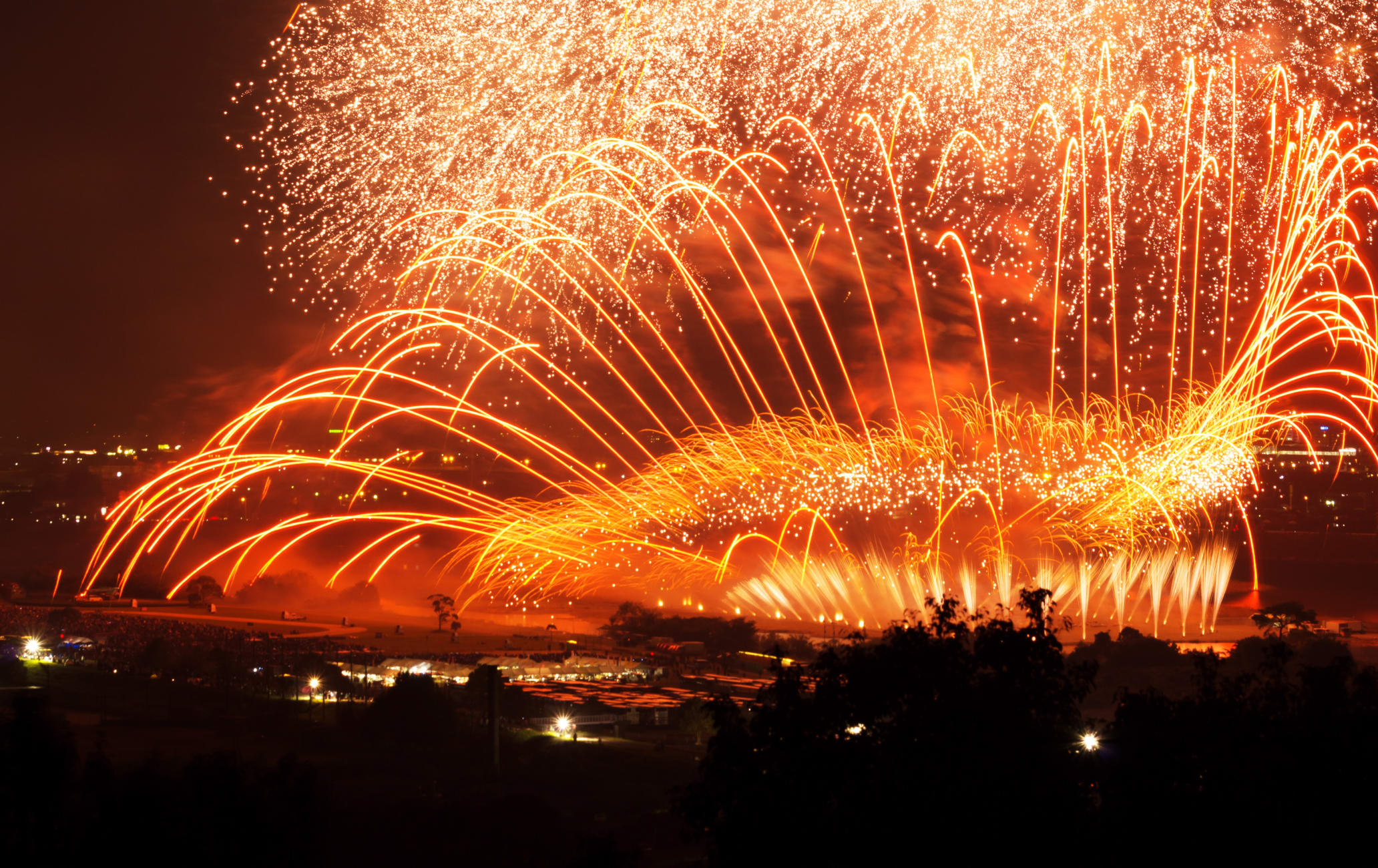 A fantastic national competition to see who can make the most spectacular fire flowers
Situated in the south of Kyushu's Kumamoto Prefecture


, Yatsushiro is best known for its annual fireworks event. Taking place on the third Saturday in October, the event features the explosive artistry of more than 30 prominent pyrotechnics firms from all over Japan in an unrivaled display of light, booming sound, and color.
Don't Miss
The reflections of the fireworks in the Yatsushiro Sea
Buying VIP seats if you want the absolute best views
How to Get There
The closest main station to the event venue is Shin-Yatsushiro Station, which is best reached via bullet train or a combination of air and train from Tokyo and Osaka, and Hakata and Kumamoto in Kyushu.
Take the Tokaido/Sanyo Shinkansen to JR Hakata Station and then to Shin-Yatsushiro Station. By car, use the Kyushu Expressway and get off at the Yatsushiro Interchange. Various airlines fly from Tokyo to Kumamoto Airport. After that, take the train from Kumamoto to Yatsushiro (35 minutes).
Note: After the festival has concluded, Yatsushiro Station can become very crowded, so purchase your return tickets in advance if using the train. The best seats for stellar views
While attending the event is free, for the best seats with top views you can buy special VIP seats. There are also seats reserved for bus tour visitors on the National Fireworks Observation Tour. Dazzling colors and sonic impact
It's estimated that 12,000 fireworks are fired into the air at each event, with the fireworks synced up with music being the most popular. The magnificent colors of the fireworks are awesome in the sky, but just as fantastic is seeing them reflected in the Yatsushiro Sea.
The latest information may differ, so please check the official website
* The information on this page may be subject to change due to COVID-19.
Near Yatsushiro National Fireworks Competition Festival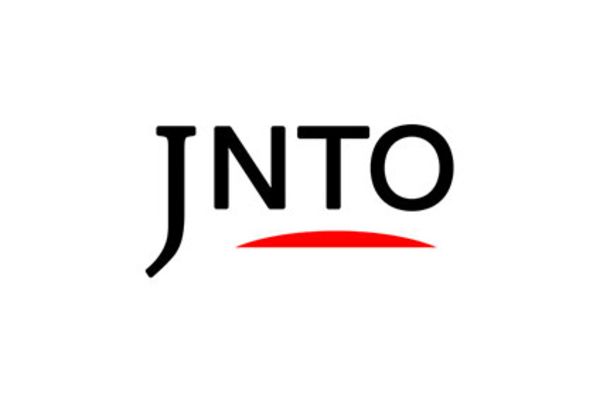 Festivals & Events
Yatsushiro National Fireworks Competition Festival
Yatsushiro-shi,
Kumamoto-ken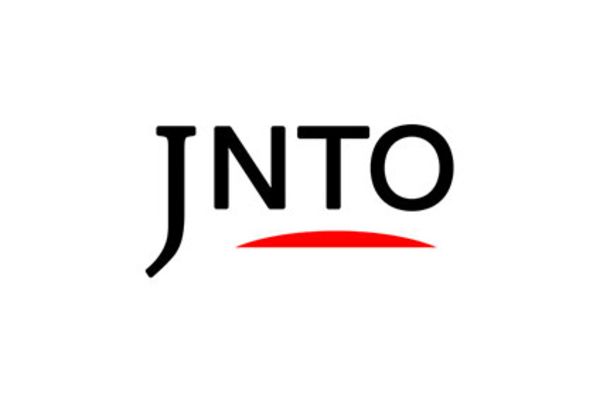 Attraction
Misumi West Port
Uki-shi,
Kumamoto-ken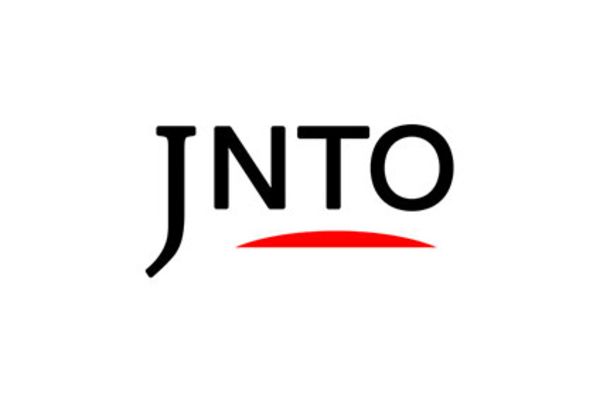 Nature
Kyusendo Cave
Kuma-mura,
Kumamoto-ken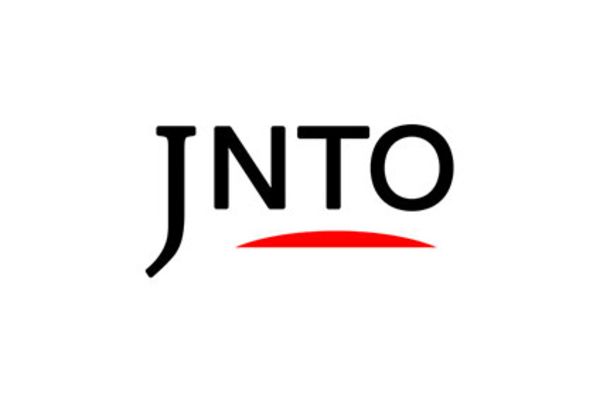 Relaxation
Hitoyoshi Onsen
Hitoyoshi-shi,
Kumamoto-ken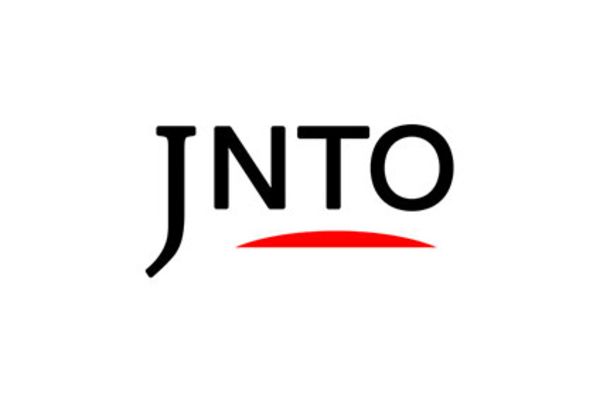 Action & Adventure
Kuma River Boat Cruises
Hitoyoshi-shi,
Kumamoto-ken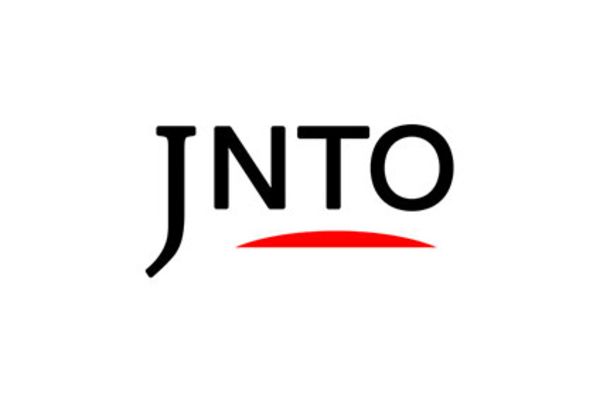 Festivals & Events
Kumamoto Castle Marathon
Kumamoto-shi,
Kumamoto-ken