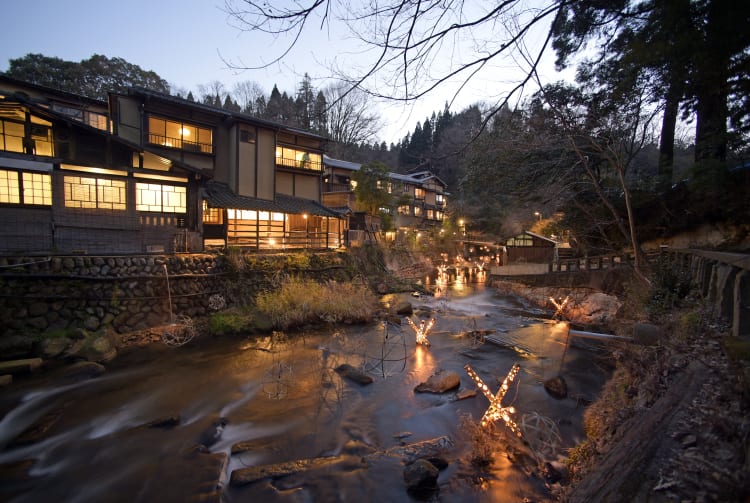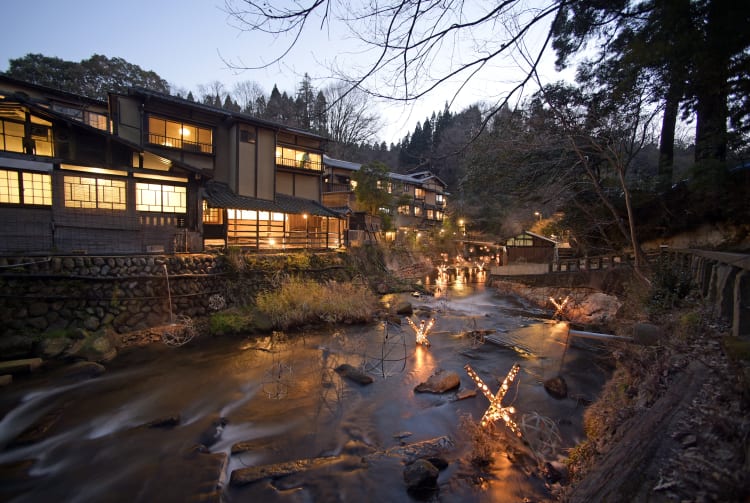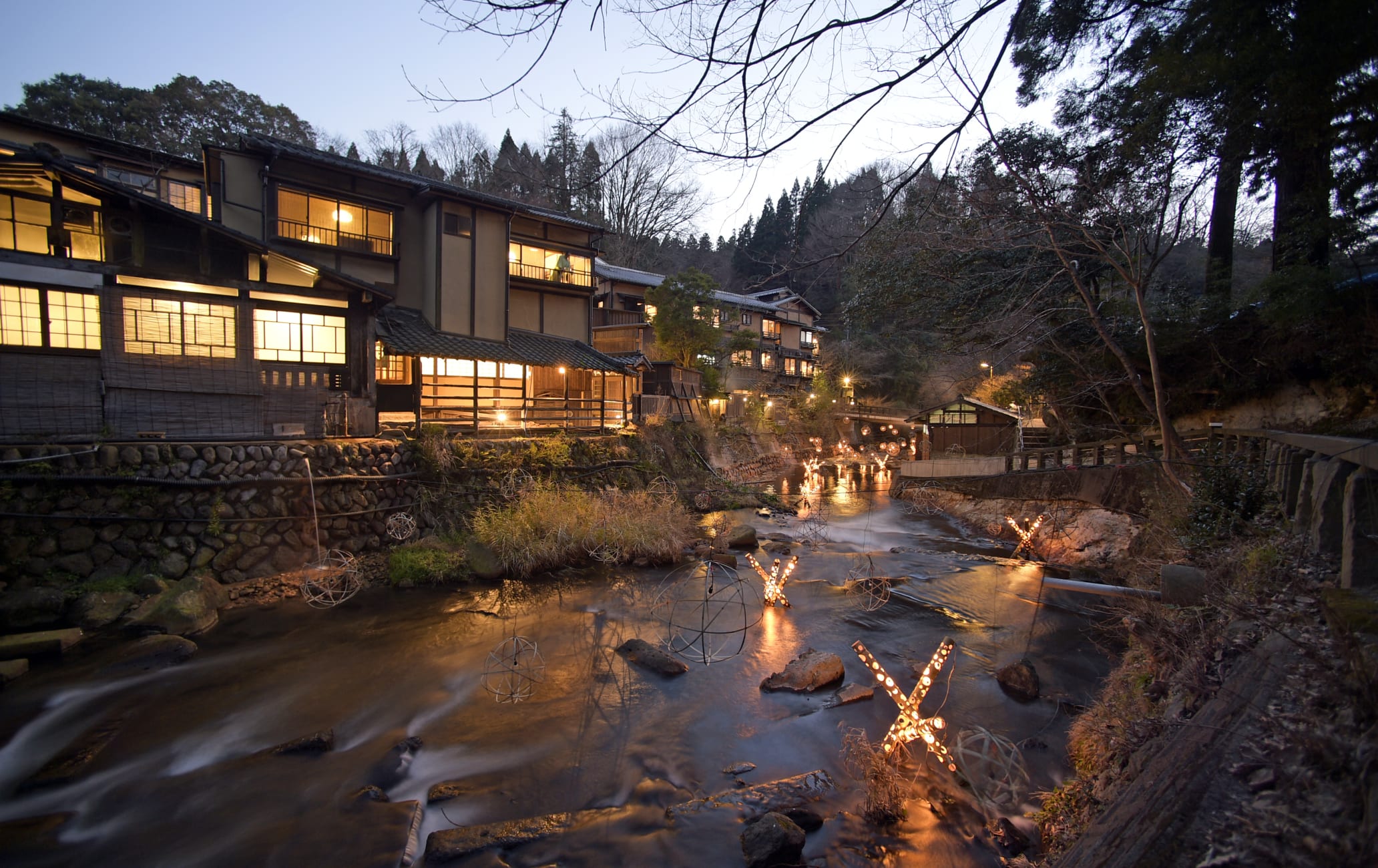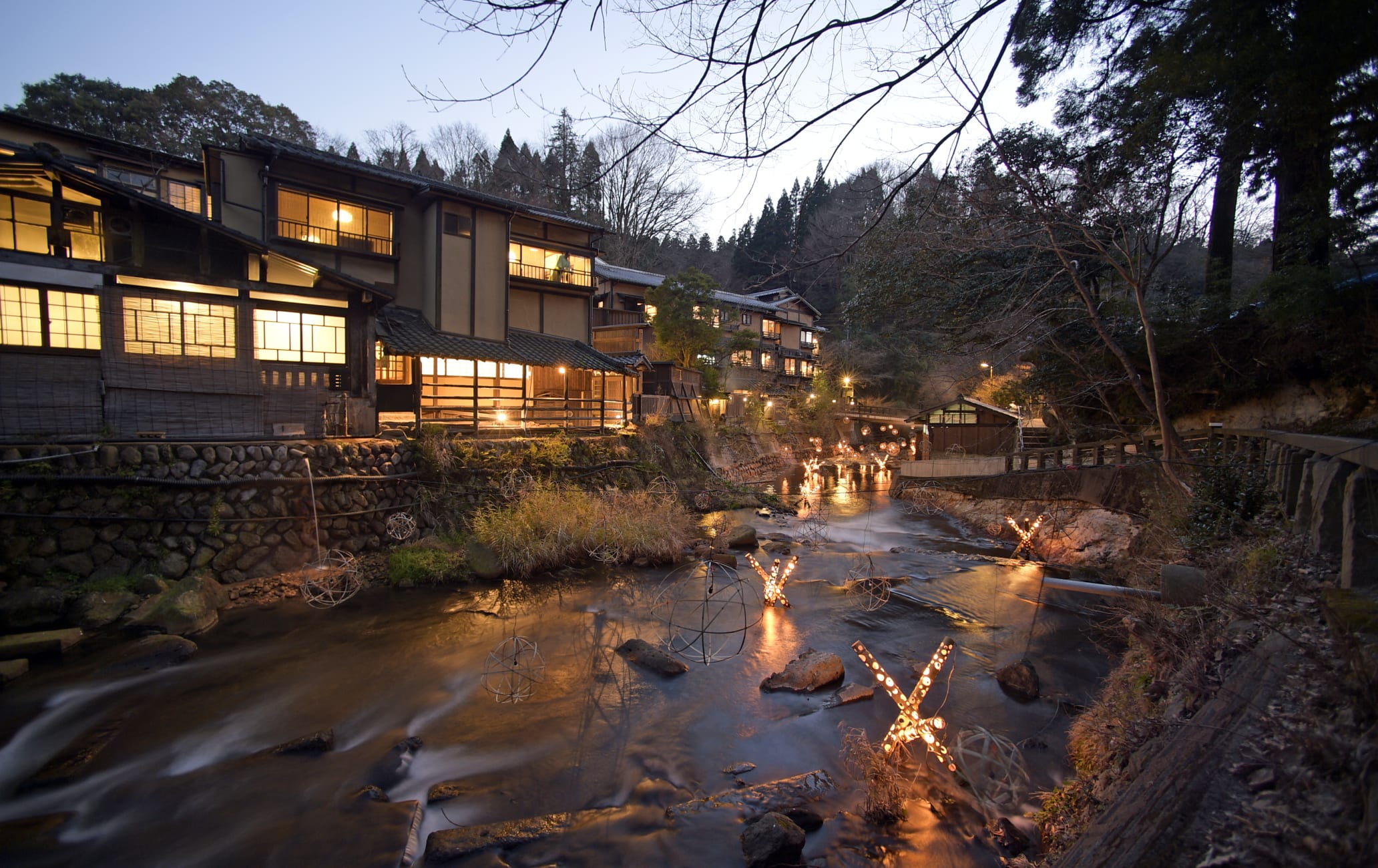 Experience authentic Japanese inns and rustic hot springs in this picturesque riverside town
Kumamoto has an abundance of natural hot springs, but few are as famous as the town of Kurokawa Onsen. Around thirty onsen ryokan can be found in this mountain town and provide a quintessentially Japanese experience. Here you can indulge in hot baths, multi-course kaiseki banquet dining, and cozy tatami-floor rooms.
While you can experience Kurokawa Onsen as a day visitor, the town is best enjoyed by checking into one of the inns, slipping into a light cotton yukata robe, and walking the streets in old-fashioned geta sandals.
Don't Miss
Walking in yukata between different baths
Exploring the town's quiet cafes and shops
Treating yourself to locally made souvenirs
How to Get There
Kurokawa Onsen is not on any rail lines, but you can reach it via a direct highway bus from the city of Fukuoka


.
Direct buses leave from both Fukuoka Airport and Hakata Station, the latter of which is accessible by bullet train from Osaka and Tokyo. If you're leaving from Kumamoto Station, Aso Station is the nearest local stop to Kurokawa Onsen, but from there you'll still need to get a taxi or bus.
Arriving by car is handy, but be cautious on the small, winding roads and note that parking is limited and mostly reserved for overnight guests. A pristine setting
This idyllic town, nestled in a valley surrounded by misty hills, is a gorgeous place for a stroll even if you don't fancy taking a dip. Unlike some other resort towns in Japan, Kurokawa Onsen's simple, traditional atmosphere has been well preserved and feels a world apart from the crowded, flashy streets of Japan's major cities.
Besides its inns and hot springs, the area offers beautiful mountain hikes and scenic drives, with English language maps available in the town's information center. If the weather is good, a few hours of hiking will reward you with some spectacular views of the mountainous scenery, after which you can soak your tired muscles in one (or more) of the baths. Baths, baths, everywhere
The first thing you should do on arrival is get the Nyuto Tegata onsen-hopping pass. For 1,300 yen (700 yen for children) you can visit up to three different participating bathhouses. Purchase your pass from the information center and grab a handy English language map while you're there. Feel free to ask about recommendations as well.
Kurokawa Onsen has over two dozen hot springs, and most are within walking distance of the information center's car park. There are hot springs inside caves and hot springs besides waterfalls. If you want to avoid the crowds, try an onsen on the outskirts of the town, such as Hozantei, which has a natural rustic setting and stunning riverside views, or Yamamizuki, rated as one of Japan's top hot springs.
Healing properties
With water flowing straight from underground springs, Kurokawa Onsen's therapeutic baths have been popular for more than 300 years, and their naturally mineral-rich waters are believed to have healing properties. Different baths have different mineral compositions, and each is said to have slightly different health benefits.
Water from the geothermally heated springs is cooled to make it comfortable for bathers, though guests may still find the temperature to be too high. Most onsen have cooler pools or outdoor areas for when you get overheated, and these also help to improve circulation. If you are in a private bath, there is often a cold tap that can be used to cool the bath's temperature.
Take things slow with shorter dips and plenty of breaks. Though it's tempting to spend ages in the bath, most people find they don't need much longer than an hour at any one onsen. Drinking water is generally available in the changing rooms so you can stay hydrated. Onsen etiquette
While there are some mixed baths, you'll most commonly find separate pools for men and women, as everyone is bathing naked. No swimsuits, clothing or jewelry are permitted in the hot springs, and you must adhere to strict rules such as washing thoroughly before entering the public water and tying up your hair if it is at risk of touching the water.
Please note that guests with tattoos are often not permitted to use public hot springs unless the tattoos are first covered, but check with the information center or the inn you wish to stay at beforehand. Alternatively, you can hire a private bath.
A bath just for you
Kurokawa Onsen is most famous for the gorgeous scenery of its outdoor baths, but if bathing naked in front of strangers isn't for you, there is the option of renting a kazokuburo or private bath. Costing around 1,000 to 2,000 yen per hour, you can enjoy the waters in solitude in a small, private bath. However, these baths are very popular, and you often have to wait or book in advance, particularly on weekends and during holidays. Pick up some local produce
In between baths, there are plenty of shops and restaurants in Kurokawa Onsen to explore. The town offers multiple chances for souvenir shopping; you can buy a yukata and slippers of your own to recreate the onsen feeling at home, or purchase other locally made gifts such as handmade pottery, printed fabrics, senbei crackers, and sake.
Kurokawa offers a bar-hopping pass that lets you try a variety of sake and shochu (sake's stronger cousin) at three different places across town. Finish your day of relaxation with an evening of delicious locally brewed beverages before heading back to your comfortable tatami room. At the end of your stay, you can leave your leftover tokens at the local shrine or take them home with you as a souvenir. When to visit
Needless to say, Kurokawa Onsen is packed during peak seasons, particularly the New Year's, Silver Week and Golden Week holiday periods. While it's good to avoid the rush, certain times of year are famously beautiful in Japan, such as cherry blossom season in spring, or the changing of the autumn leaves. Particularly good times to visit are autumn, for the temperate climate, and winter, when the onsen heat provides the ultimate refuge from the chilly air.
* The information on this page may be subject to change due to COVID-19.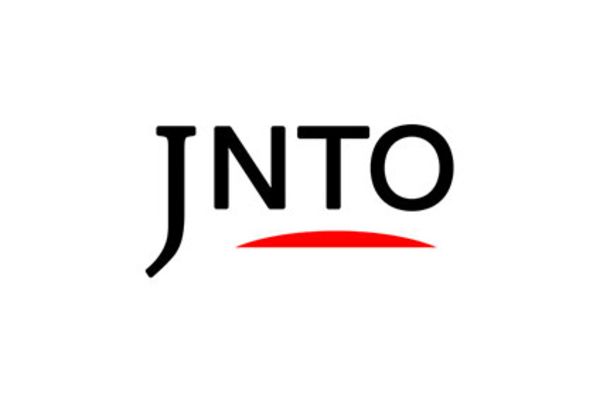 Relaxation
Kurokawa Onsen
Aso-gun,
Kumamoto-ken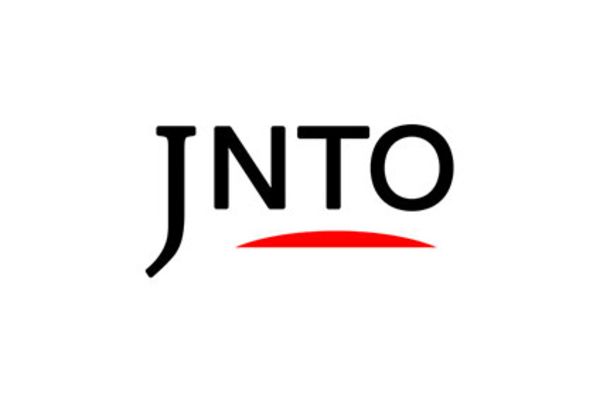 Luxury Stay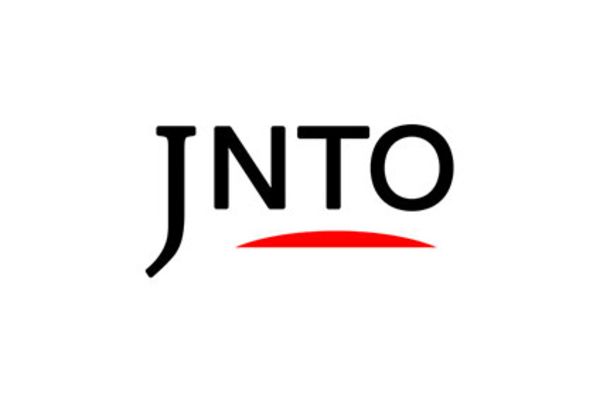 Attraction
Yamanami Highway (Oita)
Oita-ken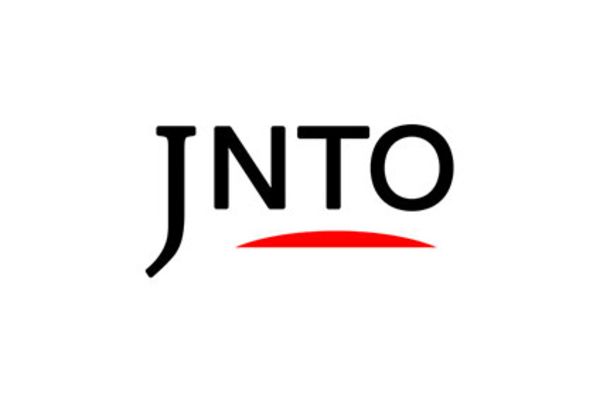 Attraction
Yamanami Highway (Kumamoto)
Kumamoto-ken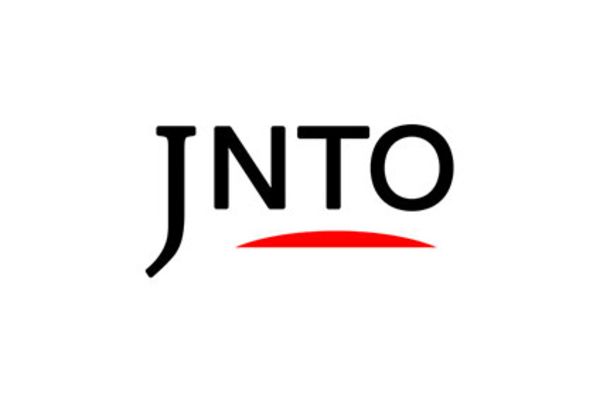 Nature
Tadewara Marsh
Kusu-gun,
Oita-ken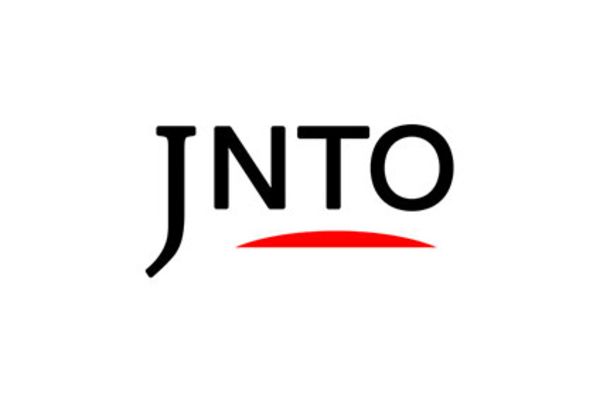 Nature
Kuju Flower Park
Taketa-shi,
Oita-ken