Daisetsuzan National Park
大雪山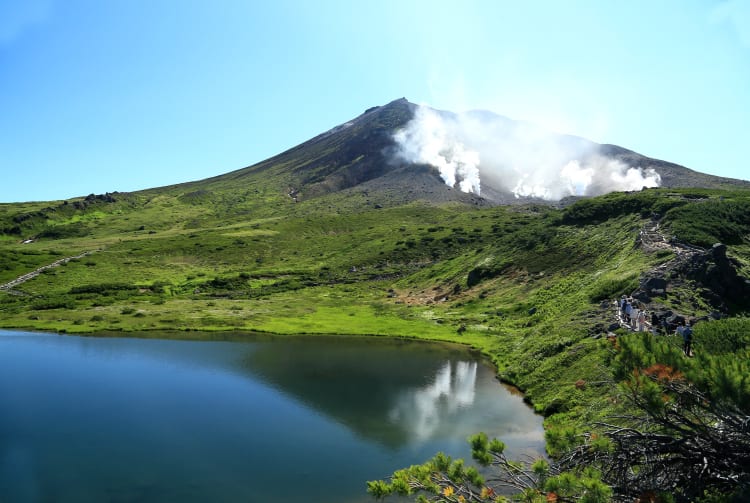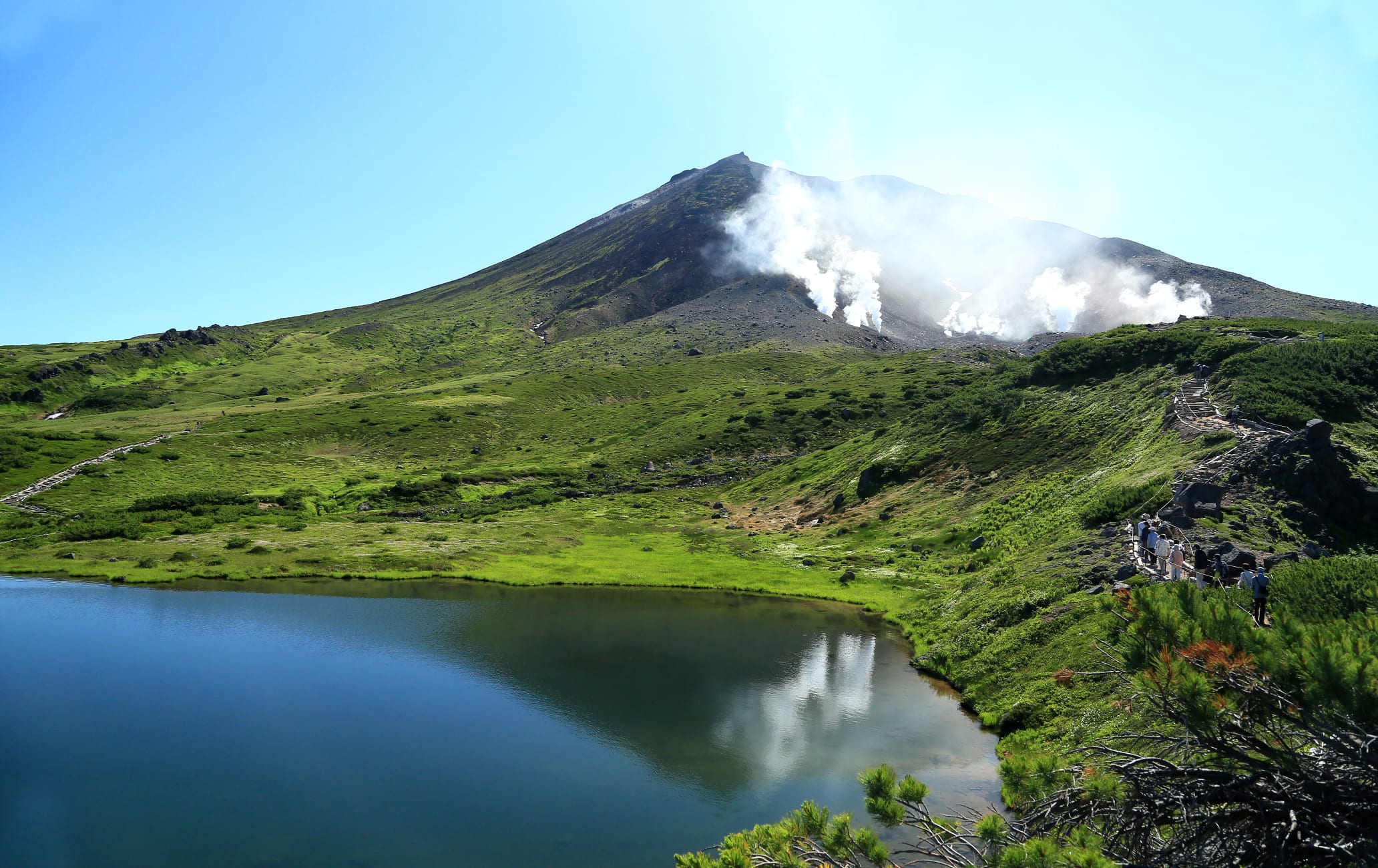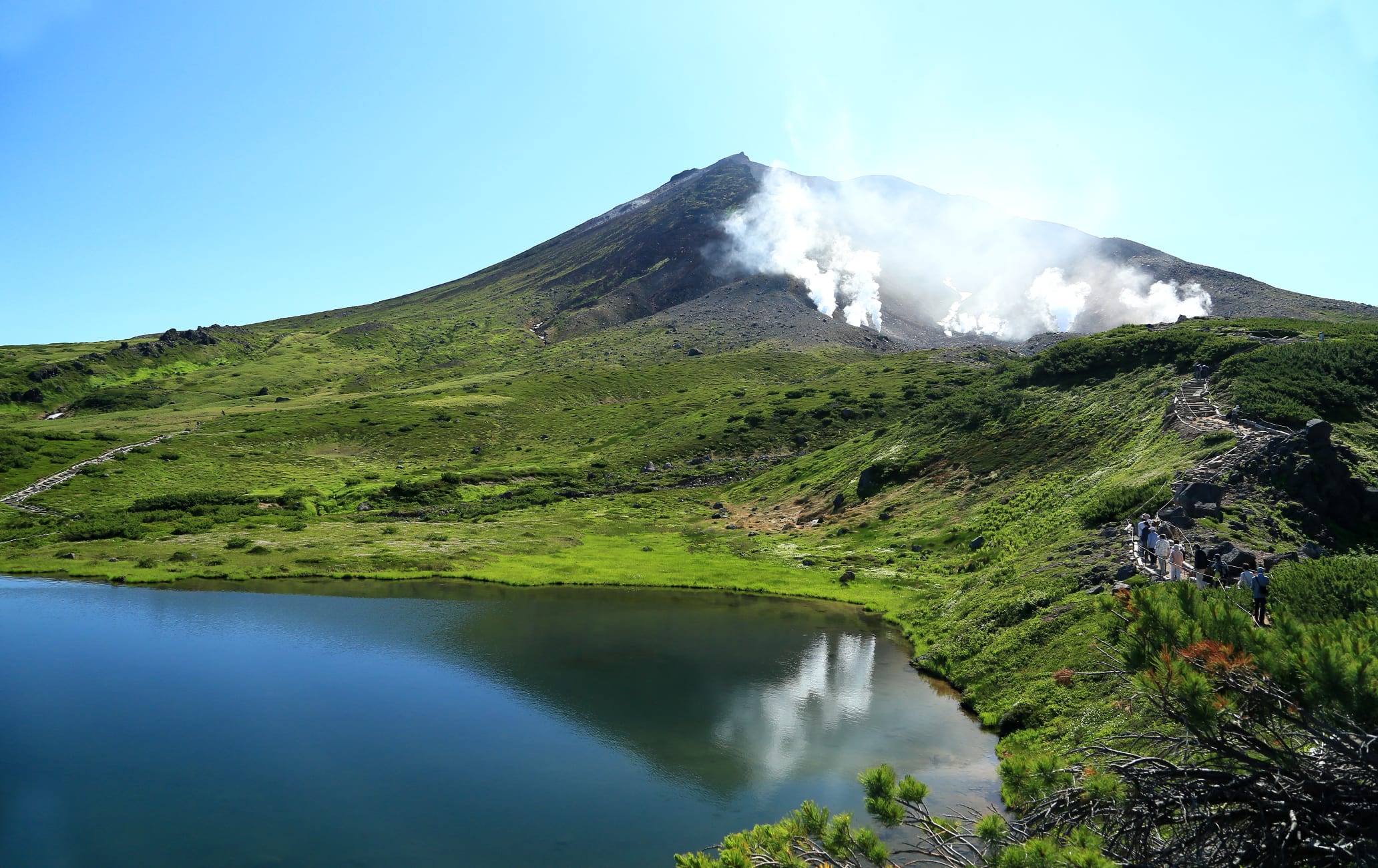 Explore the playground of the gods, the largest National Park in Japan
The indigenous Japanese Ainu know Daisetsuzan as Kamuimintara—the playground of the gods—and it's vast enough for that at 2,267 square kilometers. In fact, Daisetsuzan National Park


is the largest park in the country, and this mountain range includes Mt. Asahidake, the largest peak in Hokkaido


.
The scenery here is wild and spectacular, a trekker's delight that includes expansive valleys, natural hot springs, rivers, and wildflowers, not to mention the fauna. There are several onsen resorts from which to start your explorations. Plenty of options for watersports are available in the warmer months.
Don't Miss
Going to the green marsh of Daisetsu Kogen Onsen
Walking along the Ginsendai hiking trail during autumn
The view from the tallest mountain, Mt. Asahidake
How to Get There
Daisetsuzan is accessible from Sapporo by train and then bus. Renting a car is the best way to see this enormous park.
From Sapporo Station


, take a JR limited express train to Asahikawa for an hour and a half, then transfer to a bus and go to the entrance of the Asahidake ropeway called Sanroku Station. From there it's a 10-minute ropeway ride. You can rent a car in Asahikawa.
Quick Facts
The name Daisetsuzan means "big snowy mountains"
Daisetsuzan National Park is also called the "roof of Hokkaido" Fauna and flora in this unspoiled wilderness
Daisetsuzan is home to brown bears, deer, a large variety of birds and small cute mammals such as the chinchilla-like pika. There are animal-watching tours available if you want to get up close. Roughly half of the 450 species of alpine plants in Hokkaido are found in this national park, where Jezo spruce and Sakhalin fir dominate the forests.
Hot-spring hot water tanks
The park is made up of three volcanic mountain groups. The Daisetsuzan Volcanic Group is in the northern part of the national park and includes the tallest mountain, Mt. Asahidake.
The Tokachi Volcanic Group is in the southwest of the park, north of the Yubari and Hidaka mountains. You can find Mt. Tokachi here.
The Shikaribetsu Volcanic Group is in the eastern part of the national park and includes Mt. Ishikari. For the adventurous
Experience canoeing, rafting, fishing or other water sports on the Ishikari River, the longest river in Hokkaido


. It's 268 kilometers (167 miles) long and the third-longest river in Japan. You can go camping along what's known as the Daisetsuzan Grand Traverse, a path that takes up to a week to complete. The waters are bubbling
There are four main hot spring resorts, Asahidake Onsen, Fukiage Onsen, Sounkyo Onsen and Tenninkyo Onsen. All great places to stay on your holiday while you travel around Hokkaido


. There are also natural pools scattered throughout the area to discover while hiking. Timing is everything
Unless you're there for hardcore winter treks or to soak in a steaming onsen while the weather is snowy and brisk, plan your trip for sometime between July and the end of September. One winter highlight is the Sounkyo Ice Waterfall Festival, which runs from January to March. Near Daisetsuzan National Park Nature
Daisetsuzan National Park
Kamikawa-gun,
Hokkaido Nature
Sounkyo
Kamikawa-gun,
Hokkaido Nature
Ginga Falls
Kamikawa-gun,
Hokkaido Nature
Ryusei Falls
Kamikawa-gun,
Hokkaido Nature
Tokachidake Bogakudai Observation Tower
Kamikawa-gun,
Hokkaido Nature
Blue Pond
Kamikawa-gun,
Hokkaido