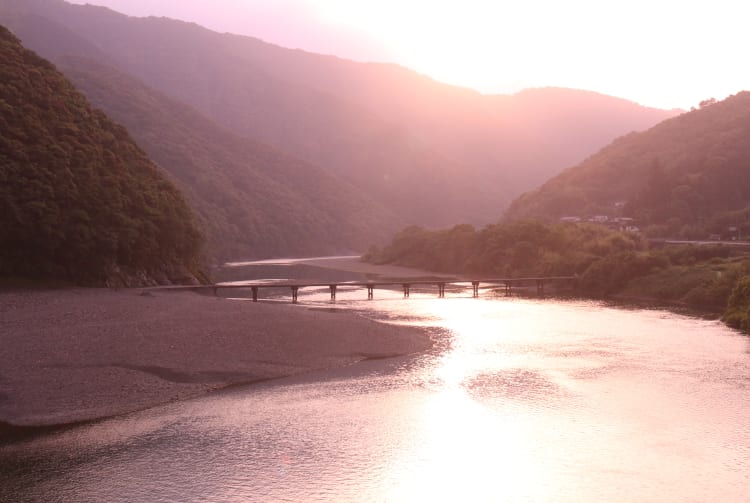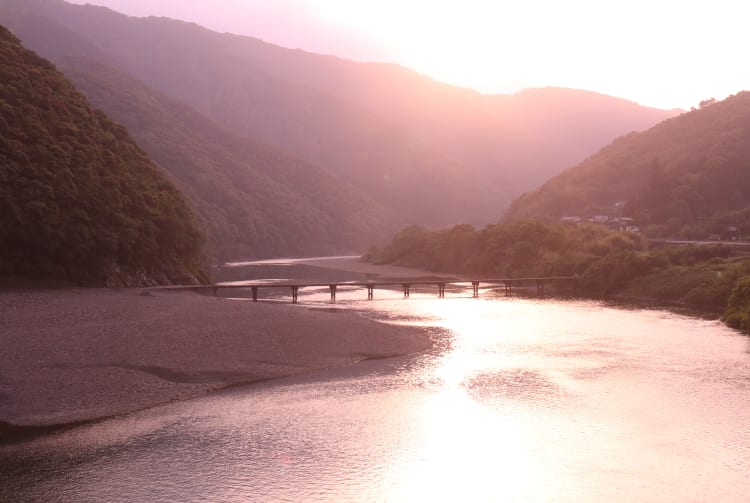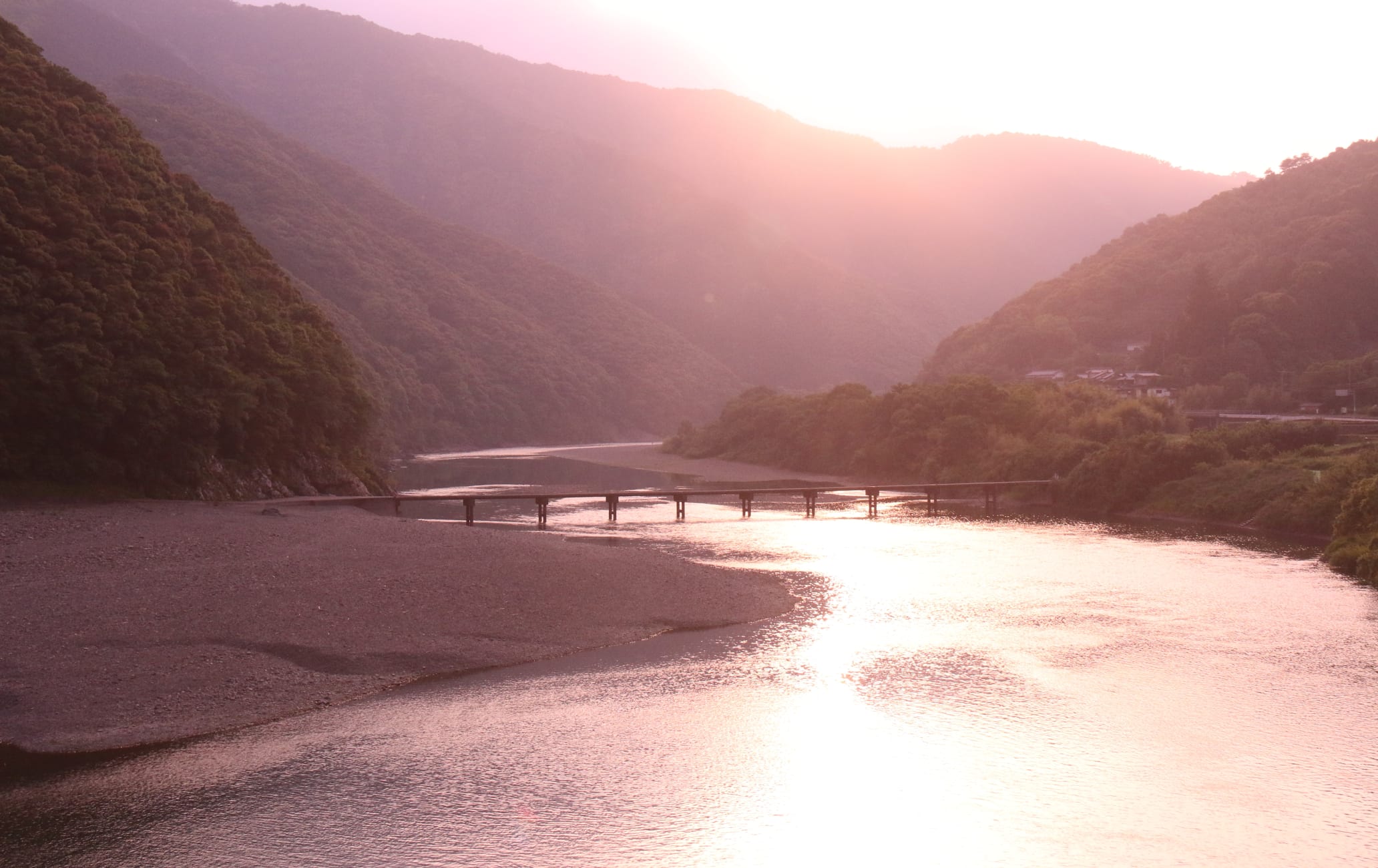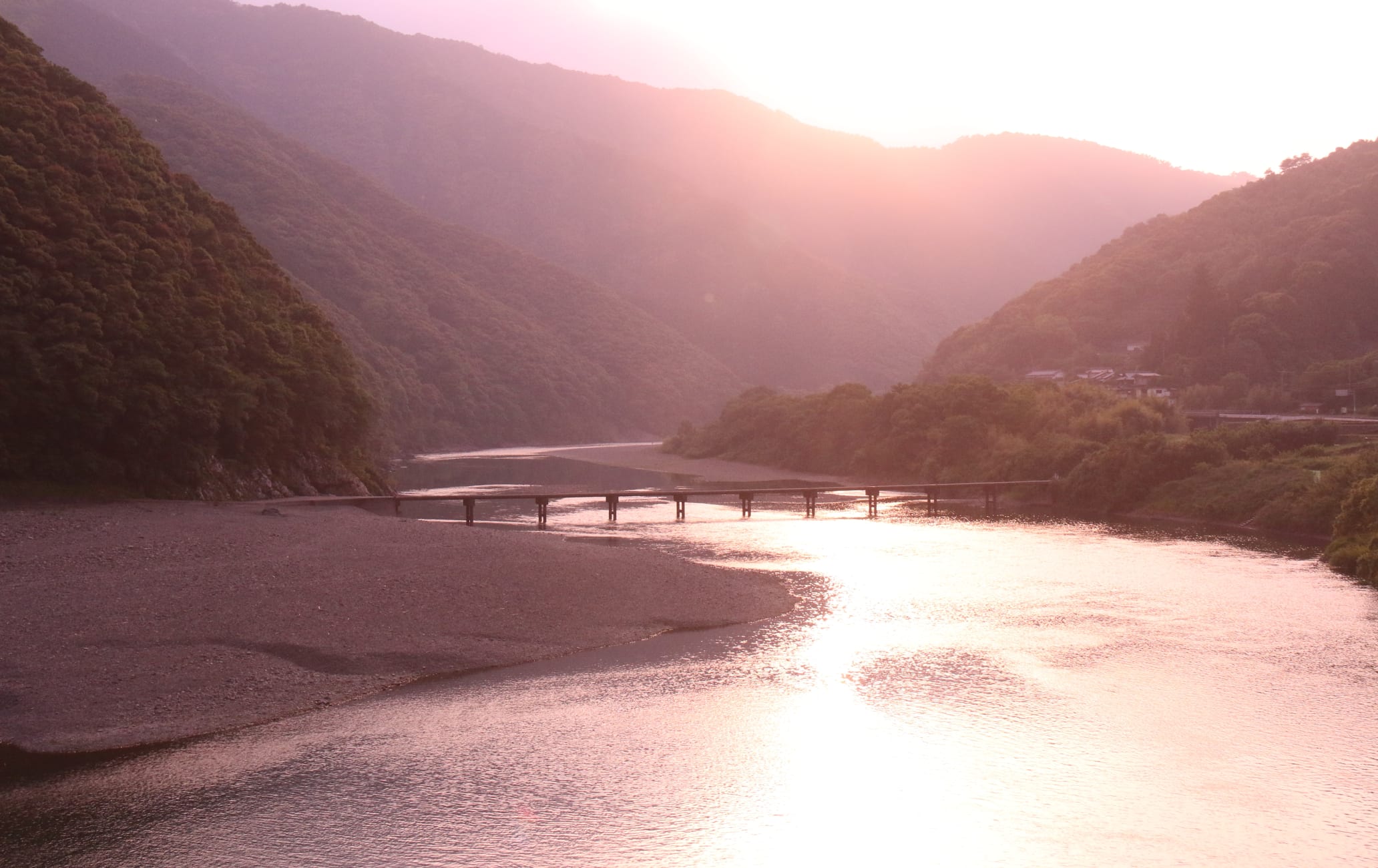 Shikoku's pristine river calls to campers, ecotourists, trekkers, anglers and cyclists
At 196 kilometers in length, the Shimanto River is the longest river in Shikoku


and it is far removed from urban areas and from intense development. This means that its waters are pristine, keeping it high on the list of places to visit for nature enthusiasts.
Don't Miss
Ancient fishing techniques on the river
Hiking along the river bank
Camping alongside the river
How to Get There
Hidden away from urban development, the Shimanto River is most easily accessed by train.
From Kochi Station, take the JR train to Kubokawa Station, then transfer to the Tosa Kuroshio Railway to Nakamura Station. The ride from Kochi Station to Nakamura Station is a two hour journey and is covered by the JR Pass. While you can travel from Tokyo by rail if you wish, it takes about eight hours to do so. From Osaka, it's a 40-minute ride from Shin-Osaka Station to Okayama Station by shinkansen. A magnificent river totally untouched by development
The Shimanto River starts in the southern section of the Shikoku Mountain Range by the town of Tsuno in the northern part of Kochi Prefecture


. The river slowly makes its way through the natural landscape, eventually connecting with the Pacific Ocean in Shimanto City.
Though the Shimanto River does not run through a major urban area, it does pass through villages and clusters of houses built near its banks. If you trek along the riverside, you will notice that no matter how long you follow the river, you never come across a dam or other artificial barriers. The only structures you will find are the roughly 48 footbridges that span the river along its length. They were traditionally built without railings to help withstand flood waters, adding a bit of a thrill for anyone crossing.
A world of water activities
There are plenty of activities to try along the river. For example, you can witness the time-honored fishing techniques that locals have practiced since ancient times.
Rent a bicycle and get up-close and personal with the villages along the river. Follow the Shimanto at a slow pace, taking the time to stop for a friendly chat or a bite to eat.
If you are looking for a water adventure, you can take a boat along stretches of the river for a unique sightseeing experience. Another option to enjoy the water is to try rafting or canoeing.
Camping is a great way to experience the Shimanto River. You can spend days getting in tune with the natural rhythm of the area. Have a night barbecue under the stars, accompanied by the peaceful sounds of the crickets, birds and frogs that inhabit the area.
Local hospitality
Small hotels are scattered along the way. Add a local hotel or hot spring stay to your trip and enjoy traditional Japanese hospitality in the most comfortable of settings. Here, visitors can enjoy a full course meal made from local specialties. * The information on this page may be subject to change due to COVID-19.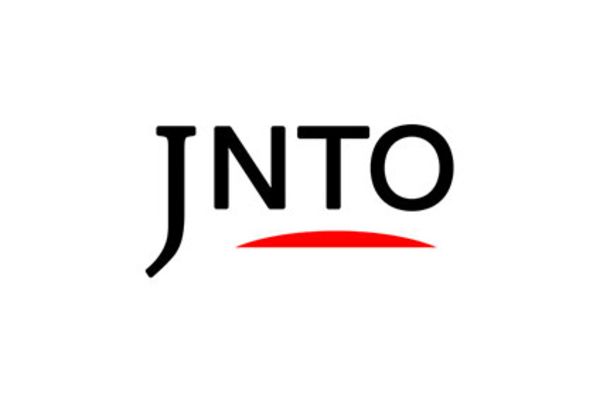 Nature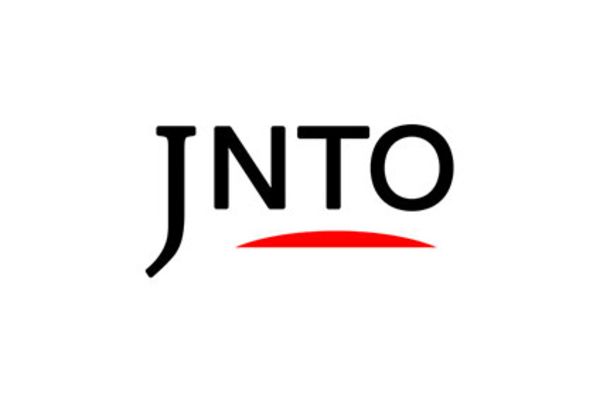 History
Nakamura Castle
Shimanto-shi,
Kochi-ken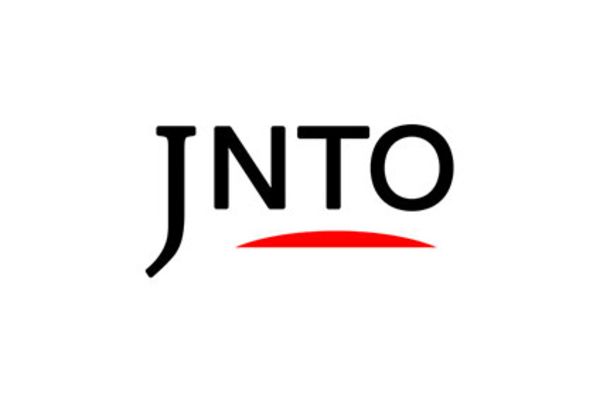 Action & Adventure
Shikoku Karst
Kamiukena-gun,
Ehime-ken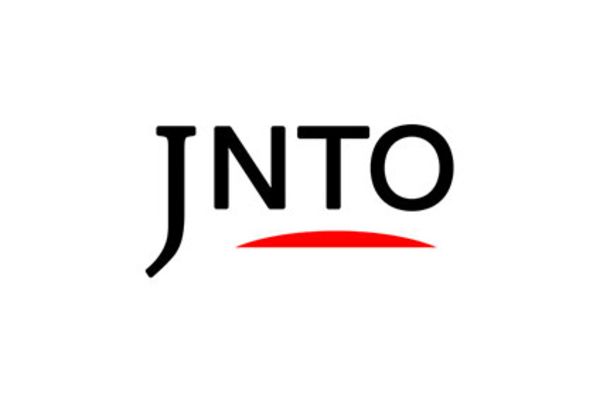 Nature
Cape Ashizuri
Tosashimizu-shi,
Kochi-ken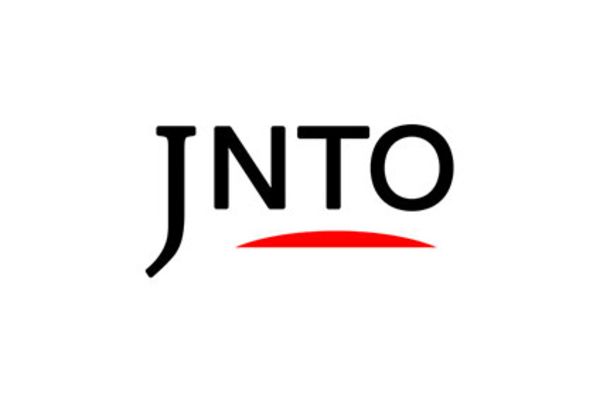 History
Uwajima Castle
Uwajima-shi,
Ehime-ken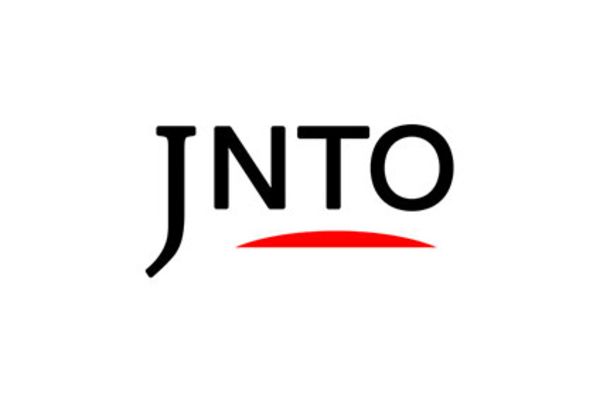 History
Warei-Jinja Shrine
Uwajima-shi,
Ehime-ken