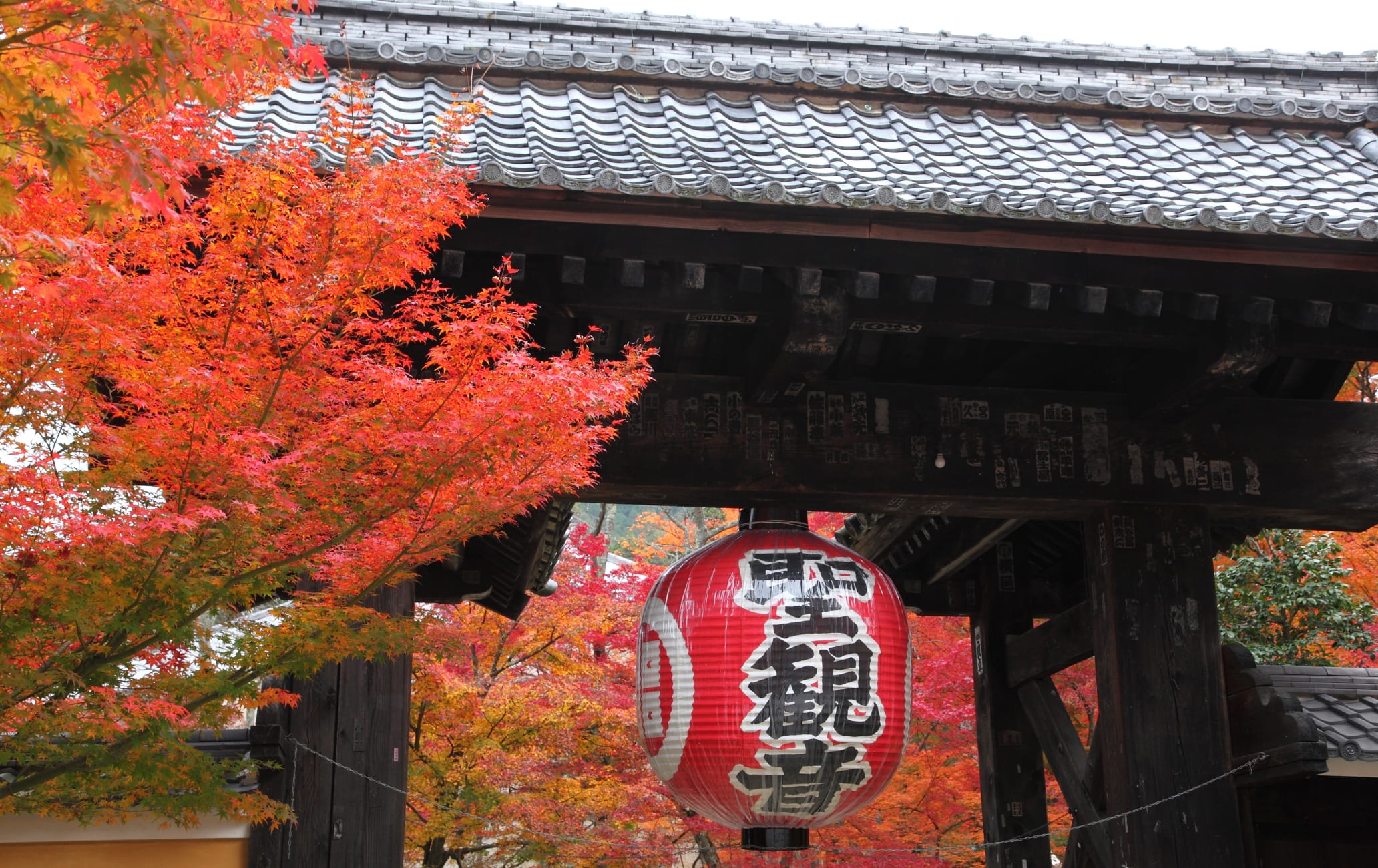 A temple that is a National Treasure, with gardens declared officially gorgeous
Visit Kongorinji Temple in Shiga


to see National Treasures and a nationally recognized Place of Scenic Beauty.
Don't Miss
Lovingly adorned statues of Jizo
An 11-faced Kannon sculpture
Splendid 500-year-old gardens
How to Get There
You can reach the temple by train and then by taxi, or by a special shuttle bus in November.
Kongorinji Temple is a 15-minute taxi ride from Inae Station on the JR Tokaido Main Line (known as the Biwako Line in this area).
During peak leaf season in November, the Koto Sanzan Shuttle Bus runs between the three Koto Sanzan temples in the area and Hikone and Yokaichi stations on the Omi Tetsudo Line. You can start the tour at either Hikone or Yokaichi station. Not just leaves
Kongorinji Temple was established in 741. Its main hall, built in 1288, miraculously survived attacks in 1573 and is now a National Treasure. It contains an 11-faced statue of Kannon, the Buddhist deity of mercy and compassion. There are 13 more statues designated as Important Cultural Properties here.
The temple's famous gardens were developed over hundreds of years, from the 16th to the mid-19th century. They are a designated Place of Scenic Beauty.
Hundreds of statues of Jizo
You will see hundreds of statues of Jizo, the Buddhist guardian of children, including the unborn, as well as travelers and firefighters. Kongorinji's many Jizo statues get loving treatment from the faithful. History
Kongorinji Temple
Echi-gun,
Shiga-ken History
Hyakusaiji Temple
Higashiomi-shi,
Shiga-ken History
Hikone Castle
Hikone-shi,
Shiga-ken History
Saimyoji Temple
Gamou-gun,
Shiga-ken History
Hachiman-Bori Canal
Omihachiman-shi,
Shiga-ken Festivals & Events
Omihachiman Sagicho Fire Festival
Omihachiman-shi,
Shiga-ken