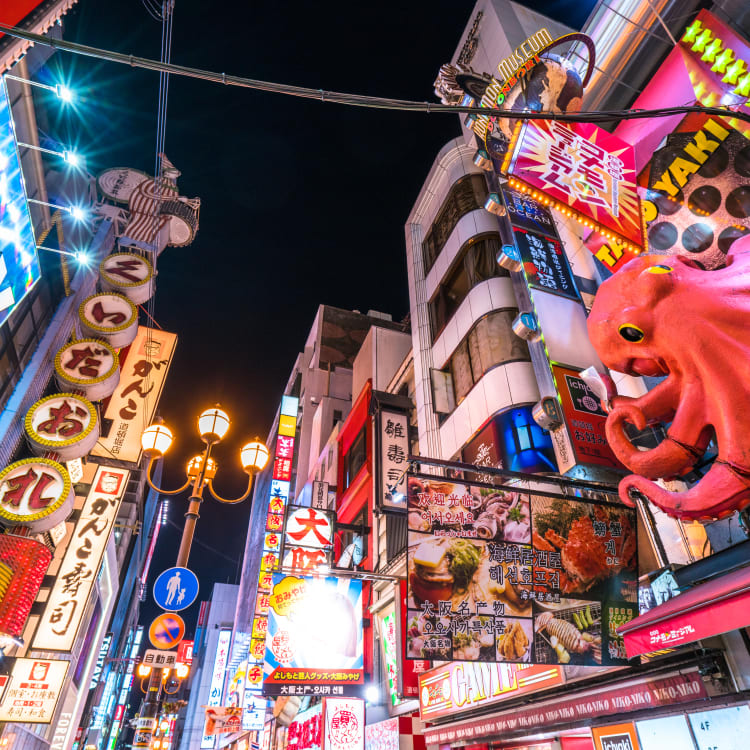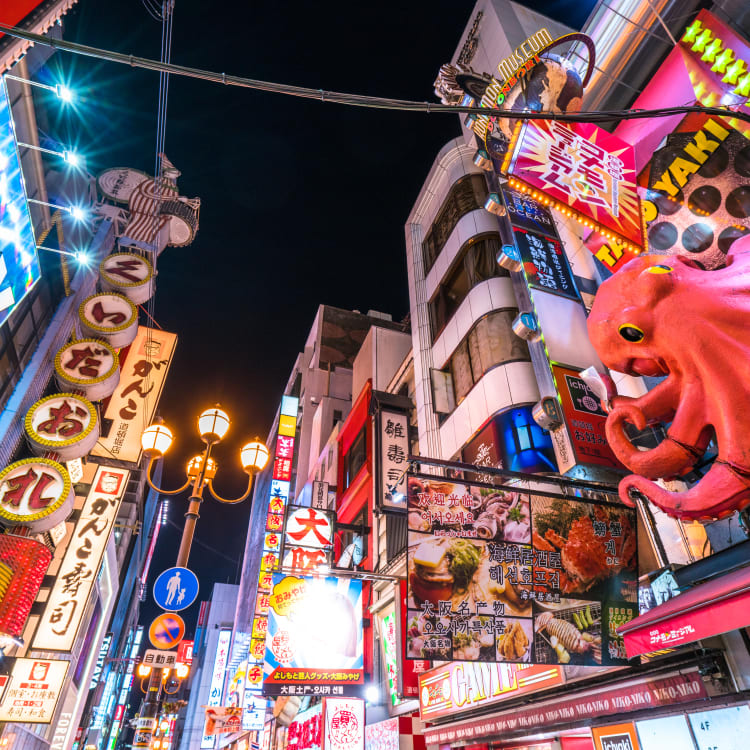 STORY
Osaka Shopping Guide
Your inside guide on where to shop
From deluxe department stores to independent boutiques, shopping in Japan is a national pastime, and Osaka is no exception
Historically a city of merchants and flourishing trade, Osaka can be roughly demarcated into two areas—the north and the south. Divided by the Yodogawa River and connected via Midosuji Boulevard, its shopping districts encompass world-class department stores, shopping malls, specialized shopping streets, niche areas and stand-alone boutiques.
Deluxe department stores
Osaka's northern district, specifically Umeda and the areas surrounding Osaka Station, is home to many headquarters and flagship branches of Japan's department stores. Look out for names such as Mitsukoshi-Isetan, Hankyu, Hanshin and Daimaru to name a few.
Super-sized shopping malls For further one-stop shopping needs, head to one of Osaka's many shopping malls. Grand Front Osaka is a recent addition to the city's northern landscape, while Namba Parks in the south is an architecturally striking, winding, multi-story complex popular with families.
Specialized shopping arcades Osaka's shotengai, or shopping arcades, are one of the city's defining characteristics. Osaka is commonly referred to as Japan's kitchen, and nowhere is this more evident in Sennichimae Doguya-suji Shopping Street, a street primarily selling kitchenware and utensils. Make sure to head to the fresh food Kuromon Market


, an arcade selling everything from sea urchin to strawberries. Other arcades include the fully-covered Shinsaibashi-suji Shopping Street


, a shopping hotspot since the mid-18th century, and Tenjinbashi-suji Shopping Street. Stretching more than two kilometers, it's the longest shopping arcade in Japan.
Niche goods Amerikamura


, bordering Osaka's Namba area, is a hub for youth trends and fashion. Somewhat similar to Tokyo's Harajuku


, Amerikamura


is also home to a heavy concentration of Osaka's best music and record stores. Head here for serious crate-digging.
Electric Town Osaka also boasts its own electronics district. A haven for serious hobbyists, Denden Town


— "den den" being a colloquialism for electronics—is also popular with manga and anime enthusiasts looking for rare collectibles. Shop here for model kits, audio equipment, old computer parts and machinery.
The latest information may differ, so please check the official website
Did this information help you?
out of found this information helpful.