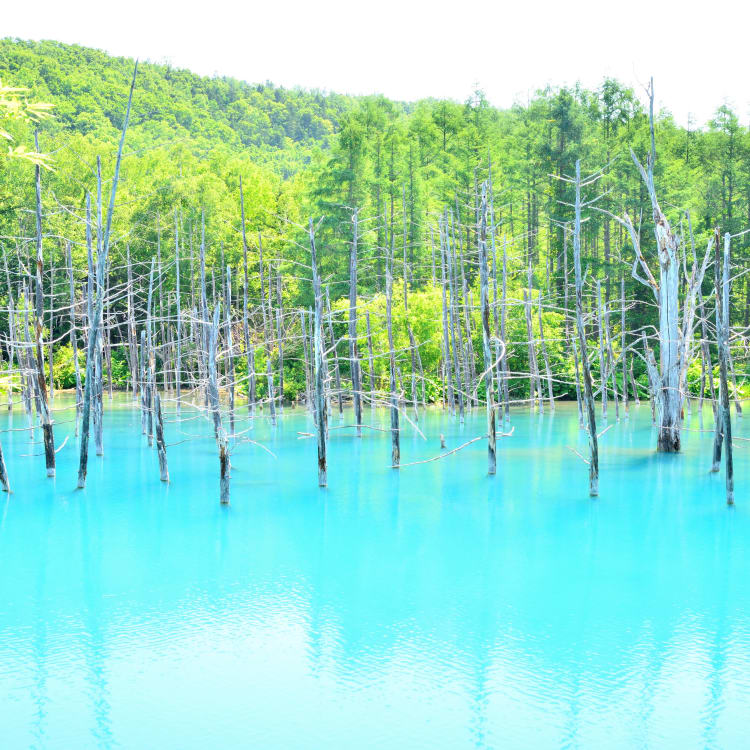 Things To Do
Japanese Nature
A country made up of mountains, forests, and stretches of coastline, Japan offers you plenty of opportunity to spend time among nature
Explore Tokyo's greener side with an easy day trip, head to the coastal regions for stunning beaches and saw-toothed coastline, or go deep into the mountains for some serious trekking.
A trek to the top of Mt. Takao


can be done within a day from the capital, while you can spend several days walking the pilgrimage routes that wind through the Kii Mountain Range


in western Japan.
Not just limited to mountain exploration, the country's coastlines are often dotted with towering monuments of rock forged by years of erosion, and beaches stretch along clear blue waters.
Depending on which season you choose to visit, the natural backdrop will change from the delicate pinks of cherry blossom season in spring, fresh greens of summer, golden hues of autumn and mountains covered in powder snow in winter. Spend time among the seasonal foliage in gardens and National Parks. Find out more about Recreation Forests of Japan


and the many activities you can enjoy in them.